A&E > Entertainment
'America's Got Talent' favorite returns to the Spokane Comedy Club
March 2, 2023 Updated Thu., March 2, 2023 at 4:15 p.m.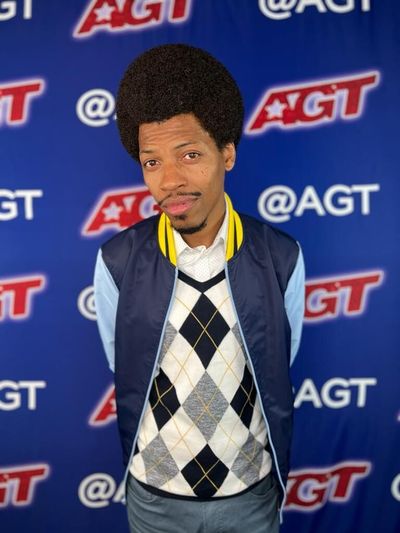 It's not easy winning over Simon Cowell. The popular arbiter of taste, who reigns as an "America's Got Talent" judge, is known for his unrelenting criticism. However, Cowell praised Mike E. Winfield and honored the veteran stand-up by pressing his golden buzzer during the "AGT" competition in 2022. Cowell proceeded to gush over Winfield's material and delivery.
Winfield failed to take the "AGT" crown but the quick-witted Baltimore native won over Cowell and fellow judges Howie Mandel and Heidi Klum. Each of whom gave Winfield a standing ovation.
"It was such a great experience competing on 'America's Got Talent,' " Winfield said while calling from his Los Angeles home. "To receive such a response from Simon, Howie and Heidi was amazing. But it was bigger than that. To be around Howie Mandel and to see how he carries himself. The man has been a success in this business for more than 40 years. 'America's Got Talent' is the best thing to happen to me."
Winfield, who has been a comic for more than 20 years, has had his share of success. The unpredictable wiseguy played Bruce, a hilariously flamboyant dock worker in season 8 of "The Office."
"That was an unforgettable experience," Winfield said. "Being on the set of a show that I just loved was unreal. I was surrounded by some of the kindest and most talented people. I was star-struck. You had John Krasinski directing an episode and then I'm working with Craig Robinson and Rainn Wilson. I took a forklift class with Rainn. It was a learning experience and it was such a fun day. Rainn was hilarious on that episode since he crashed the forklift."
Glenda Smith, who played Phyllis on "The Office," cracked up Winfield the most. "She just constantly killed it," Winfield said. "I had no idea she was so funny."
Winfield, who will perform Friday and Saturday at the Spokane Comedy Club, delivers personal material about his family. Winfield cracks wise about being married and raising a stepson. Prepare for an array of pop culture observations. "When I come back to Spokane I'll talk about Tom Brady retiring and getting a divorce," Winfield said. "I'll also talk about what's up with cornhole on ESPN and I'm doing something on breast milk. So I'm covering all of the bases."
There's never been a time in which Winfield has taken his ability as a stand-up for granted. "I'm so grateful every day since I know how hard it is to do this for a living," Winfield said. "I remember what it was like when I started this and went to open mics. I was a fan of the Def Comedy Jams and Eddie Murphy's 'Raw' but I discovered that doing comedy is not easy. I was not very good at the beginning. Stand-up is an art form. It really is one of the most difficult professions but it's incredibly gratifying when you put the work in and you're able to make people laugh."
Next up is a Mike E. Winfield plush for the quirky comic. "I would love to have one of those dolls to sell at my show," Winfield said. "After my exposure on 'America's Got Talent,' it's time for a plush. That means I'm going to the next level. It's part of my path."
It all started for Winfield in Baltimore, which has impacted his comedy. "I think I'm so direct because Baltimore is blatant and always in your face," Winfield said. "People who come out of that city are a certain way."
Winfield trekked from the land of "The Wire" to Sacramento before settling in Los Angeles. "It's been a wild trip," Winfield said. "Everything you experience shapes you as a comedian. I've experienced so much and I'm just looking forward to seeing what's next."
Reach Ed Condran at edwardcondran@gmail.com.
Local journalism is essential.
Give directly to The Spokesman-Review's Northwest Passages community forums series -- which helps to offset the costs of several reporter and editor positions at the newspaper -- by using the easy options below. Gifts processed in this system are not tax deductible, but are predominately used to help meet the local financial requirements needed to receive national matching-grant funds.
Subscribe to the Spokane7 email newsletter
Get the day's top entertainment headlines delivered to your inbox every morning.
---