A&E > Entertainment
Hirie, the singer-songwriter who dances with emotion, showcases 'Mood Swings' at the Knitting Factory
March 2, 2023 Updated Thu., March 2, 2023 at 4:17 p.m.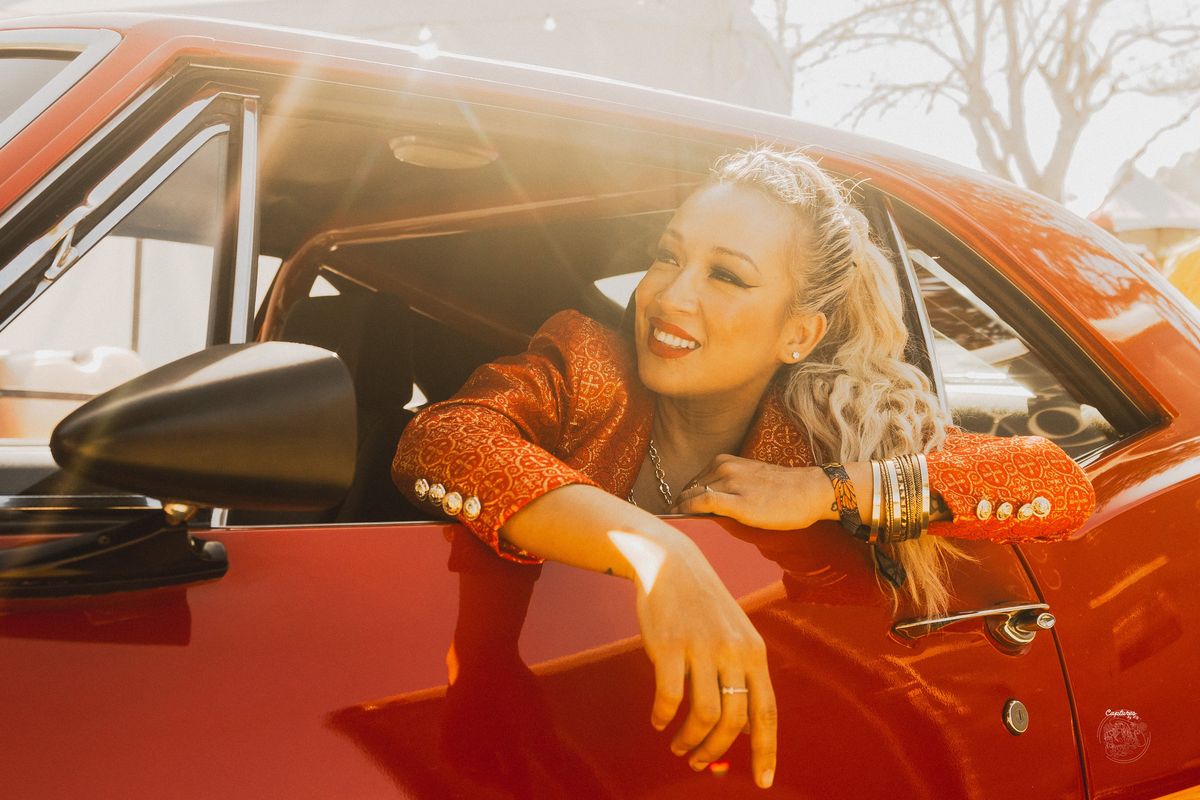 Singer-songwriter Hirie is touring in support of her latest album, "Mood Swings." She's at the Knitting Factory in Spokane on Saturday night. (ELIZABETH BRITO)
The singer-songwriter Hirie has been married for 15 years and has had all she could hope for since getting hitched, but one thing.
"I'm still waiting on my honeymoon," said Hirie, aka Trish Jetton, while calling from Ventura, California.
Where does anyone who has lived most of their life on Oahu honeymoon? "Now that is a good question," Jetton said while laughing. "It's a question I can't answer."
Much of Jetton's mellow, moving reggae has been inspired by her tropical environment. Even though Jetton, 33, was born in the Philippines and raised in Italy, the islands have had the biggest impact on the emerging singer-songwriter.
"Reggae is everywhere in Hawaii," Jetton said. "It's our music and it moves us. Island reggae is all over the radio. We moved here when I was 9-years old and I embraced everything. The sounds of Hawaii have had an effect on my music but it's more than that. The culture, the people and the diversity has had a major impact on my creativity. Living on the islands is truly an inspiring place. There really is no other place like it."
Jetton, who will perform Saturday at the Knitting Factory, has three albums to draw from, including 2019's under-heralded "Dreamer," which is filled with sunny reggae, ska influenced rock and agreeable pop. Jetton's lyrics are optimistic, honest and at times gritty. Jetton easily moves from gorgeous love songs to an unsparing take on her mental health. The bi-polar entertainer lays it all out on "I'm Messed Up."
"Apologies, don't offer them/Or bother me, no, not for anything/Just load the bowl/And fill my cup/Accept the fact that I'm messed up."
"Mood Swing," Jetton's latest album, explores mental health to a greater degree. "Being bi-polar is who I am," Jetton said. "I have mood swings. There are times when I'm upset and then I have a mood swing and want to write a song. But it's okay. So many people have mood swings in this country and I'm compelled to write about it. Mood swings are a part of who I am and they make me the writer that I am. I dance with emotion when I write my songs. I'm not embarrassed about my mood swings. They make me unique."
Jetton's 11-year old daughter inspires much of her material. "She pushes me to want to be better every day," Jetton said. "I want her to see how hard I work and how much I want my dreams to be realized. When she sees that I hope she works hard and pursues her passion as well."
When Jetton isn't writing, recording or touring, the affable extrovert loves to fish, cook and hone her skills as a tattoo artist. "I do it all in paradise," Jetton said. "I love it here but I'm about to experience the cold. How cold will it be in Spokane? Maybe the experience there will inspire me to write some new songs from a different perspective, which I'm always up for."
Local journalism is essential.
Give directly to The Spokesman-Review's Northwest Passages community forums series -- which helps to offset the costs of several reporter and editor positions at the newspaper -- by using the easy options below. Gifts processed in this system are not tax deductible, but are predominately used to help meet the local financial requirements needed to receive national matching-grant funds.
Subscribe to the Spokane7 email newsletter
Get the day's top entertainment headlines delivered to your inbox every morning.
---