Sports
A Grip on Sports: When you wake up on Saturday morning with thoughts, you have to share
Sat., March 4, 2023 A GRIP ON SPORTS • We have thoughts. Random ones sometimes, but thoughts nonetheless. They cover college basketball and football. High school basketball. Spring training. Travel. You know, competitions.
•••••••
• It's March so we're arguing about a new college football rule? Really? Sure. If we can argue about realignment, which is nothing more than a football-driven exercise, we can argue the rules. Especially one that could change the game drastically.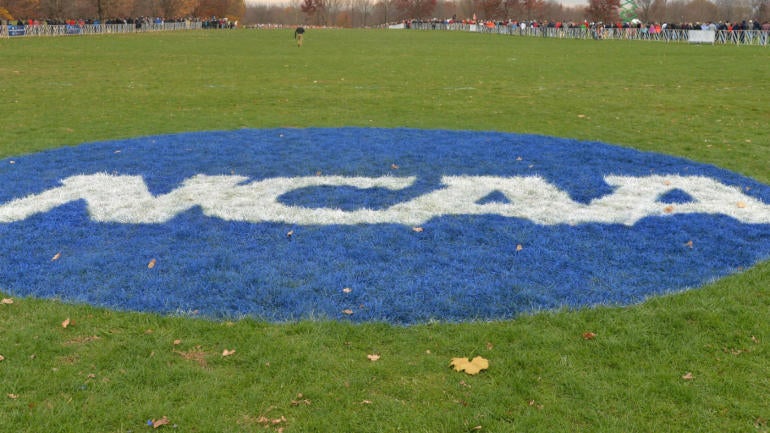 One reason why college football teams never seem to be out of a game? The timing rules. In the college game, earn a first down and the clock stops, allowing the usually older gentlemen on the sidelines to get the chains set for the next series of downs.
The NFL doesn't do that, except in the final two minutes of each half. (As an aside, why two? Why not three or four? Who knows.)
Yesterday the NCAA Football Rules Committee approved switching to the NFL rule. Yep, one of the more exciting aspects of the college game, the huge comeback, will be harder to pull off.
The reason is simple. The games take too long. TV networks don't like that. Longer games, more overlap, more ticked off fans, fewer eyeballs on commercials, less money. Those in charge of the game will paint this as a player safety rule. Games have too many plays, they will say, so we need to eliminate a few each week, cutting down on the number to limit exposure to injury. This change will help with that.
Oh, by the way, we're expanding the number of games the better players can participate in each season. With more plays. More injury exposure. You know, so we can bring in billions more.
• Watched one of the more excruciating college hoops contests we've ever witnessed last night and we covered UC Irvine during a season in which it once scored six points in a half.
We would call the WCC tournament matchup between Pacific and USF a rock fight, but rock fights are probably more entertaining. And aren't over-officiated. The first half took three years off our life and that's almost not hyperbole. It was that long. And ugly.
If it weren't for former Washington State Cougar Tyrell Roberts, who was in Pullman just long enough to learn how to get to Walmart, the Dons' offense would have been non-existent. The second half may have been better, as USF rolled to an 80-63 victory, though the pace probably wasn't. We didn't stick around. But checking the box score this morning, the teams combined to shoot 44 free throws – and the end wasn't even close.
March madness at its finest? Not really.
• Usually people travel to the Desert Southwest this time of year for warmth. That's why baseball is in Arizona, after all. Spring training in the sunshine. Players unfreezing their joints after a winter of disuse.
It's not happening right now. The Desert Southwest isn't all that warm. Not yet anyway.
At least that hasn't stopped those in attendance from telling us about the newest phenom or the new batting stance or the new pitch. The warmth from those trusty canards will keep us warm until mid-April at least.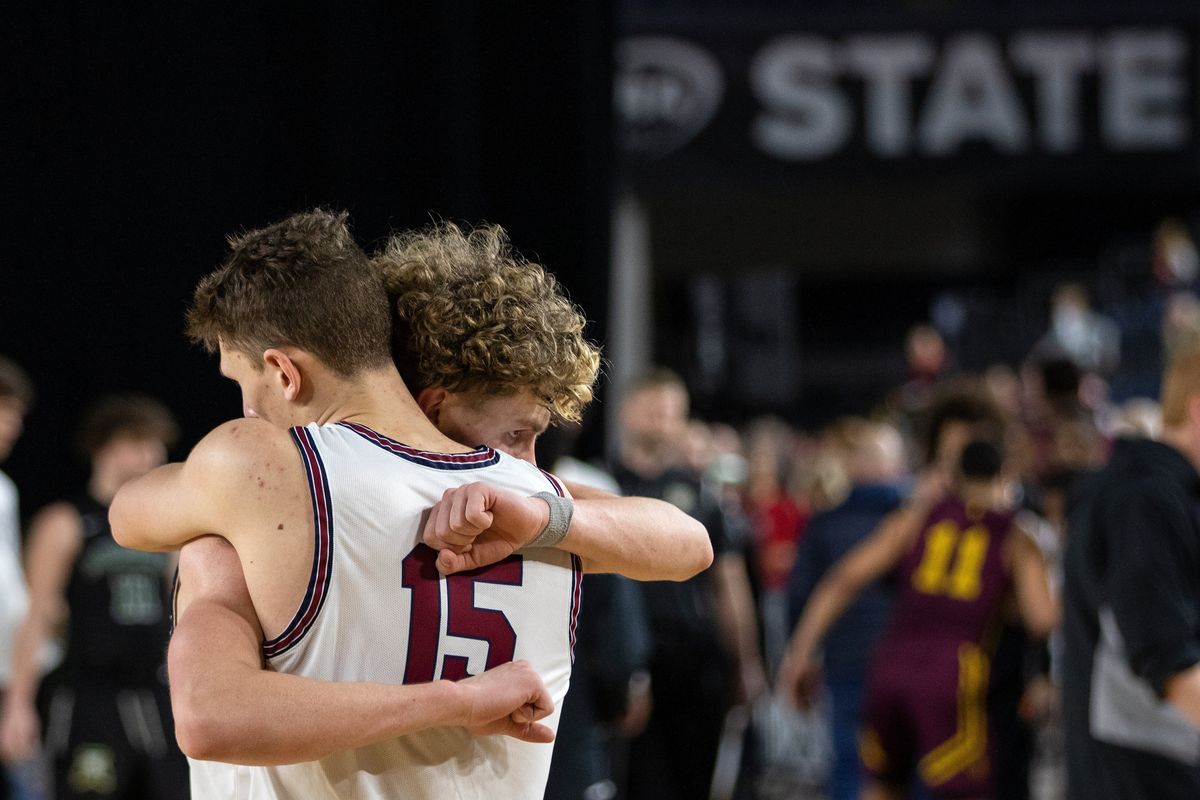 • We miss attending State high school basketball tournaments. We've been at a lot over the years, as a fan, a disinterested spectator and as a chronicler of what was occurring.
Let us tell you, the first and last of those are hard. The fan thing, though, is fleeting. You hurt or celebrate and move on. Writing about a State title game, win or lose, is pressure-packed. Why? Sitting at the games we realized long ago what you put down on paper (or online) will live forever. Twenty years down the road, when the participants get together for their high school reunions, what you wrote would be there too, either as a celebration of a goal met or as a reminder of something no one wanted to remember.
It was quite a load to carry. Hopefully, the many times we were handed it, we did it well. Thankfully, when the players gather for their 50th reunions and need the stories to recall what actually happened, we probably won't be around the hear the curses.
• Walking around the Orleans Arena yesterday, we started thinking about the poor BYU fans. Las Vegas is a pretty easy trip for most of them. And fun. So are road games in the WCC, no matter the sport. That's all ending soon.
Next year at this time, they'll be traveling for the one or two games their basketball teams will be playing in the Big 12 Conference tournaments.
Next year those will be played in Kansas City. And the year after.
Las Vegas or Kansas City? Your pick.
And don't get us started on following your basketball team on the road in January. This year, the choices included Malibu, San Diego and San Francisco. Next year you have Morgantown or Cincinnati. Or maybe Ames, Iowa or Stillwater, Oklahoma. Ya, those spots sound like fun.
•••
WSU: What a great night for the Washington State women's basketball team, as Colton Clark describes in this story. Not only did the Cougars defeat Colorado 61-49 to earn their first spot ever in a Pac-12 tournament title game – no matter which gender – they also were rewarded with having a burden lifted. They won't have to face Stanford for the championship, a school they have never defeated. As in never. Well, maybe that's a bad thing. This group has posted so many firsts – their 22 wins is a program record – the Cardinal curse would probably have been broken Sunday. Instead WSU faces UCLA for the title (2 p.m., ESPN2). … The baseball team played in Pullman yesterday and won. Though, with the temperature hovering around freezing, did anyone really win? … Elsewhere in the Pac-12 and college basketball, Jon Wilner has a mailbag in the Mercury News. … Oregon has one more key regular season game left. … The same bye is also on the line for Arizona State. … It's Senior Night at Colorado. … Utah remains optimistic. … UCLA's championship hopes – we're talking NCAA – rest on the shoulders of three seniors. … USC's hopes lay with Boogie Ellis. … No. 8 Arizona hopes to build momentum at No. 4 UCLA tonight. … At the women's tournament, the Buffs were stunned by the Cougars' first half – and fourth quarter. … UCLA has improved each game in the tournament. … In football news, Washington is ready for another great season under Kalen DeBoer. … Recruiting is ramping up once more. … There is no chance Oregon State tight end Luke Musgrave could have played last season. The Beavers also have a new grad assistant. … Oregon has a linebacker with a lot of potential. And coaches with more money. … So does UCLA's Chip Kelly, though the buyout is reasonable. … An Arizona player, dealing with an injury, decided to return to Tucson.
Gonzaga: Around the WCC tournament here in Las Vegas, BYU exploded out of the second-half blocks, erased a 13-point deficit and went on to top Portland 82-71. … Santa Clara begins play today. … The BYU women also won, 74-59 over Pepperdine. … USF has some hope thanks to one player.
EWU: It's been a successful season for the Eagles no matter what. Their regular season title brought with it awards and accolades. Dan Thompson describes just what Eastern won, including coach of the year for David Riley and MVP for Steele Venters. … Dan also has this preview of the Big Sky tournament, which begins in Boise today. … Elsewhere in the Big Sky, Sacramento State's women are one of the favorites. … The Montana State women are the defending champions. … Northern Arizona's men are not. … What are the chances Weber State wins? Or Northern Colorado? … Montana's men have momentum. …
Whitworth: The Pirates' trip to the NCAA Division III tournament was a short one. They fell behind early and their rally in Swarthmore, Penn. against St. John Fisher and fell short 75-59.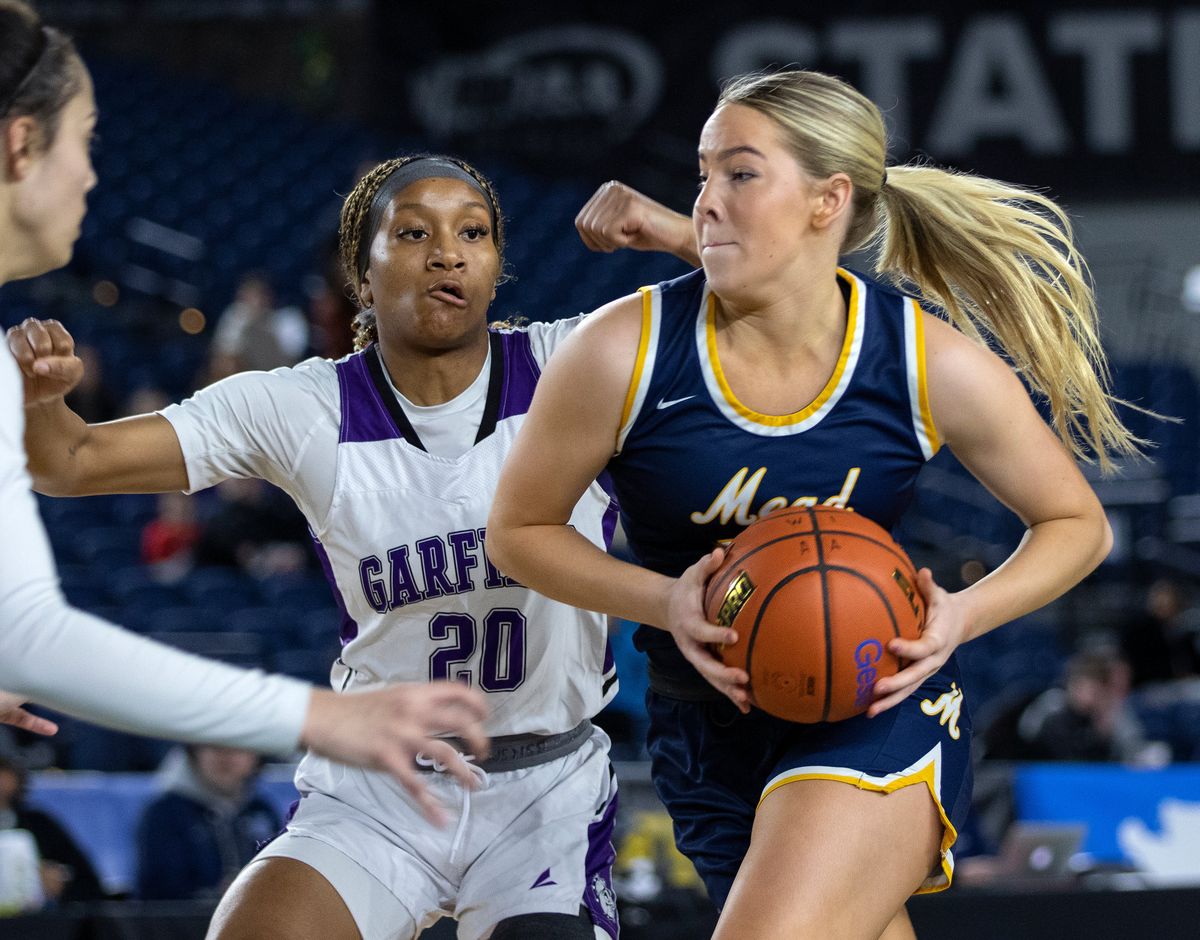 Preps: The basketball tournaments will finish today in Tacoma, Yakima and Spokane. As well as in Boise, for Idaho's boys. From across the mountains, Dave Nichols covers the 3A/4A boys and girls action. … Dave also has a roundup of the Idaho boys tournaments from around Boise. … We can also pass along a 2A/1A roundup from Yakima as Pullman was upset in the semifinals. … In Spokane, Dan Thompson has coverage of the B girls semifinals while Keenan Gray has the B boys semifinals. … There is this roundup of the rest of the B games as well. … A great story from the B tournaments from Sydney Fluker.
Mariners: Marco Gonzales pitched better and the M's defeated the Diamondbacks 6-3. … Tom Murphy is back and the pitchers are happy to put their trust in him once more.
Seahawks: When it comes to whom the Hawks might draft with the fifth choice, they seem to be playing chess right now. Feints and misdirection are the name of the game.
Kraken: Three consecutive wins for Seattle after its 4-2 victory in Columbus.
Sounders: Real Salt Lake has been a tough out for Seattle recently. The Sounders will try to change that today.
•••       
• A busy Saturday for sure. Lots to share. Enjoy. We are going to enjoy the rest of our day. Until later …
Local journalism is essential.
Give directly to The Spokesman-Review's Northwest Passages community forums series -- which helps to offset the costs of several reporter and editor positions at the newspaper -- by using the easy options below. Gifts processed in this system are not tax deductible, but are predominately used to help meet the local financial requirements needed to receive national matching-grant funds.
Subscribe to the sports newsletter
Get the day's top sports headlines and breaking news delivered to your inbox by subscribing here.
---