Top-seeded Gonzaga, second-seeded Portland will battle once more for WCC tournament championship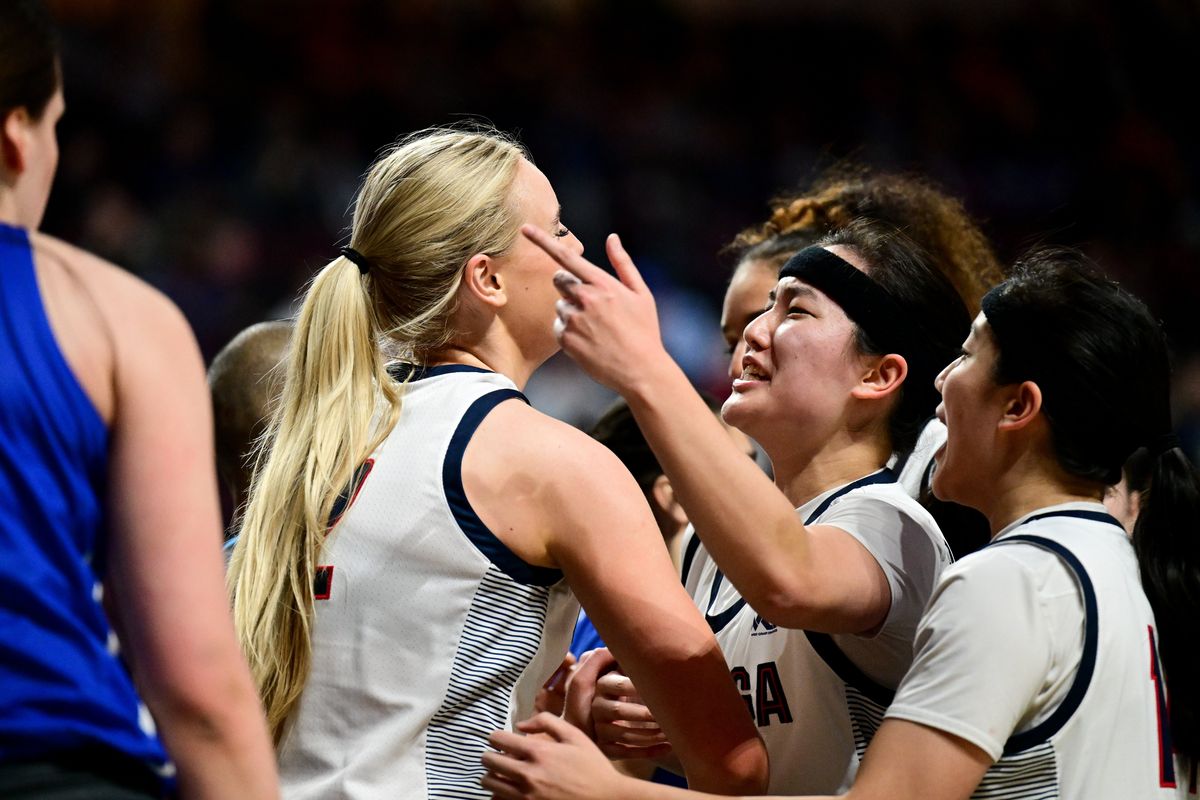 LAS VEGAS – With BYU leaving the West Coast Conference next year, Gonzaga could use a new rival.
"Maybe it's Portland," GU Coach Lisa Fortier said Monday, after the Zags beat BYU in the semifinals of the WCC tournament at the Orleans Arena.
Maybe.
But Fortier might want to be careful what she wishes for, because it's Portland standing in the way of a third straight tournament title for the Zags.
Four years ago, an underdog Portland squad knocked off heavily favored GU in the semifinals; a Pilot win on Tuesday really could make this a rivalry.
Portland (22-8) advanced to Tuesday's 1 p.m. tipoff with a come-from-behind 75-72 win over Pacific.
The Pilots had three players score in double figures, led by Alex Fowler, with a season-high 29 points, six rebounds, four assists and five steals.
Former Liberty High School star Maisie Burnham had 11 points and Emme Shearer had 11 points and four steals.
Portland took Gonzaga to the limit in both regular-season meetings.
In the first meeting on Jan. 14 in Portland, the Zags won 73-66 thanks an outstanding shooting night from Brynna Maxwell, who scored 20 points on 6-for-7 shooting from long range.
The Zags also got a career day from Esther Little – 12 points, nine rebounds and three steals.
In the second meeting on Feb. 11 in Spokane, the Zags got 20 points from Kaylynne Truong to win 63-53 in a sold-out Kennel.
The winner gets the WCC's automatic bid to the NCAA Tournament, though Gonzaga is already assured an at-large berth. However, a win would bolster the Zags' claim to a better seed on Selection Sunday.
---