A&E > Movies
Are you watching the Oscars on Sunday? Root for this Idahoan's work on 'The Whale'
March 10, 2023 Updated Fri., March 10, 2023 at 7:20 p.m.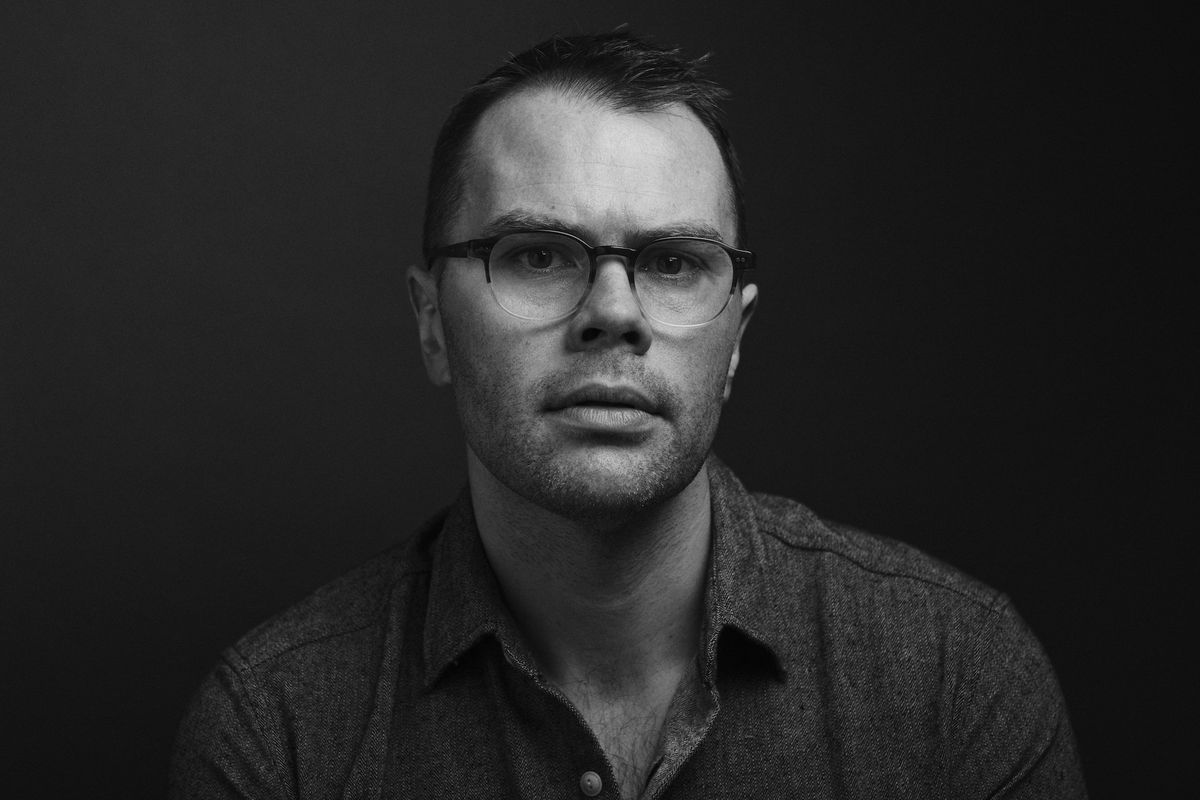 Samuel D. Hunter's play "The Whale," which was produced off-Broadway in 2012, is now a movie. Hunter won a MacArthur Fellowship in 2014. (Courtesy)
When the envelopes open at the 95th Oscars on Sunday, there will be at least one Idahoan in the audience with fingers crossed: Moscow-born-and-raised playwright turned screenwriter Samuel D. Hunter.
Hunter wrote the script for the celebrated film "The Whale," a drama about a morbidly obese man trying to reconnect with his estranged daughter, which has three nominations.
The film is based on Hunter's play of the same title, which premiered in 2012 and propelled his already-rising career higher, and led to a special Drama Desk award for achievement and a MacArthur Foundation "genius" grant in 2014.
"It's impossible to predict what's going to be successful," he told the Statesman in 2014. "The plays you never expect to do anything sometimes get legs. Who knew it would be a play about a morbidly obese man dying over the course of an hour-and-50-minute intermissionless play?"
Brendan Fraser stars in Darren Aronofsky's film "The Whale." It's his first role back after a yearslong break to focus on his mental and physical health, according to numerous reports. This is Fraser's first role since his return, and its critical success is fueling a renewal of his career. He has received accolades for the performance, including a now-famous six-minute standing ovation at the Venice Film Festival. Earlier this month, Fraser won the Screen Actors Guild award for his performance in "The Whale," and he now is nominated for Actor in a Leading Role at the Academy Awards. His co-star Hong Chau also is nominated in the supporting category, along with the hair and makeup team that transformed Fraser into the 600-pound character.
And if Fraser's comeback is dubbed the "Brenasiance," there also might be another "Samrise" in Hunter's career.
"I'm so happy the movie is finding open minds and open hearts," Hunter said in a Zoom interview late last year with The Spokesman-Review. "It's been really, really wonderful and really gratifying. The best part is we all really like each other. It was a really wonderful process of making the film. I was on set the entire time. Everybody is so nice, kind of anchored by Brendan, who is such a kind, and gentle and caring guy."
Although Hunter's not nominated for the adaption of his play, he has received multiple regional awards for his first foray onto the big screen. And there now is a critically well-received revival of his breakthrough Obie-winning play "A Bright New Boise" at the Signature Theatre in New York City, which looks to be headed to Broadway.
Hunter began writing plays in high school but didn't really imagine a career as a playwright. He planned to go to the University of Idaho but on a lark also sent an application to New York University's Tisch School of the Arts. To Hunter's surprise, he was accepted. Hunter graduated from Tisch and received a graduate degree from the University of Iowa's Playwrights' Workshop. That's where he found his voice, he said, and then he honed it through a fellowship at The Juilliard School.
Hunter is openly gay, and so are many of his main characters, including Charlie, the central character in "The Whale." Like Charlie, Hunter's characters reject cliches and instead offer multidimensional portraits of human beings, for whom one of those dimensions is their sexuality.
"I'm always striving for that common ground where humanity exists," he said in a 2021 Statesman interview.
His personal experience of growing up gay in a small Idaho town, feeling isolated, deeply influences his work. That loneliness is part of Hunter's complex relationship with Idaho, where he grew up with the urge to leave and the desire to stay, he said in a 2014 Statesman story.
That longing keeps his voice rooted here, and it inspires the locations for many of his plays.
"The Whale" takes place in Moscow, although it was not filmed there. "A Bright New Boise" is set in Idaho's capital. His plays "Lewiston" and "Clarkson" are set in the towns of the same names, and "A Case for the Existence of God," one of his most recent, is set in Twin Falls.
"I certainly don't sit down and say, 'What can I write about Idaho today?' " Hunter said in an interview for Treasure Magazine in 2014. "But I keep writing plays set in Idaho, although I don't think there is anything quintessentially Idahoan about them. Of course, I bring who I am to the work, and Idaho is a big part of who I am, both consciously and subconsciously."
That keeps him coming back home. Hunter premiered two plays at Boise Contemporary Theater in 2011. He supports and sometimes attends the annual Seven Devils Playwrights Conference in McCall and most recently came to the Sun Valley Playwright Residency in Sun Valley, which is co-founded by his husband and chief dramaturge John Baker, for a staged reading of "Existence" in 2021.
Watch the Oscars at 6 p.m. Sunday on ABC.
Local journalism is essential.
Give directly to The Spokesman-Review's Northwest Passages community forums series -- which helps to offset the costs of several reporter and editor positions at the newspaper -- by using the easy options below. Gifts processed in this system are not tax deductible, but are predominately used to help meet the local financial requirements needed to receive national matching-grant funds.
Subscribe to the Spokane7 email newsletter
Get the day's top entertainment headlines delivered to your inbox every morning.
---