News > Crime/Public Safety
Judge delays execution of Idaho inmate Gerald Pizzuto, halts latest death warrant
March 10, 2023 Updated Fri., March 10, 2023 at 9:11 p.m.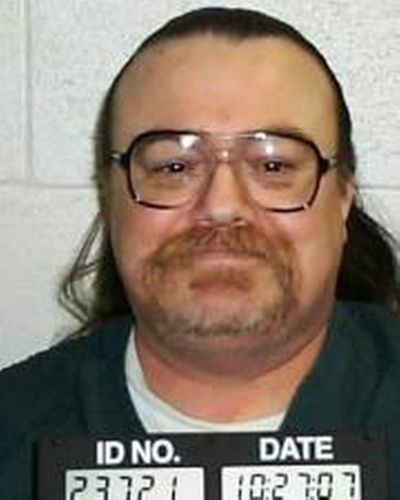 A federal judge late Thursday put off the scheduled lethal injection of Idaho death row inmate Gerald Pizzuto later this month, once again preventing the state's first execution in nearly 11 years.
U.S. District Judge B. Lynn Winmill ruled that not enough time was available for him to review at least one of the filings in his court before Pizzuto's planned March 23 execution. In a three-page stay of execution, he ordered the halt of all state preparations and court actions related to the execution until he has time to "fully consider and adjudicate" the case.
Idaho Attorney General Raúl Labrador, who took office in January, obtained Pizzuto's latest death warrant last month. The state allowed a prior death warrant for Pizzuto to expire in December when prison officials were unable to obtain lethal injection drugs.
At Winmill's request, the state acknowledged in a separate legal filing on Tuesday – just over two weeks before the execution date – that officials still did not have the drugs required under state law to carry it out. Lethal injection drugs have become more difficult to locate, as pharmaceutical companies and pharmacies began refusing to sell the chemicals to prison systems for executions across the U.S.
In a statement to the Idaho Statesman, Labrador's office noted more than a dozen previous legal denials for Pizzuto at both the state and federal levels, including the U.S. Supreme Court. Thursday's order is a temporary setback concerning Pizzuto's claims about infringement of his rights, office spokesperson Emily Kleinworth said.
"We are confident that this matter will reach an expeditious conclusion soon," the statement read.
IDOC 'working hard' to obtain lethal drugs
Pizzuto, 66, was convicted of the 1985 murders of Berta Herndon and her nephew Del Herndon at a remote cabin north of McCall, and has been on Idaho death row for nearly 37 years. He also served prison time for a prior rape conviction in Michigan, and was later found guilty of two murders in Seattle following his Idaho conviction.
Today, Pizzuto is terminally ill with late-stage bladder cancer, among several serious health issues. He has been under hospice care for more than three years.
The most recent death warrant represented the third attempt in the past two years to execute Pizzuto – and the fifth time overall since his 1986 conviction and death sentence.
After the Idaho Department of Correction received Winmill's stay of execution, Pizzuto was returned to his regular death row cell at the Idaho Maximum Security Institution outside Kuna, according to a Friday email from Director Josh Tewalt to IDOC staff, which was provided to the Statesman by a department spokesperson.
"The stay imposed by the court effectively nullifies the active death warrant," Tewalt wrote. "That warrant will be allowed to expire, and we'll work with the attorney general's office to consider next steps."
Pizzuto's attorneys with the nonprofit Federal Defender Services of Idaho said they were "relieved and grateful" that Winmill stepped in to stop their client's scheduled execution. Late last month, they filed a separate legal complaint that alleged repeatedly scheduling Pizzuto's execution disregards Pizzuto's constitutional rights.
"Going forward, we hope the state will stop pursuing death warrants before Idaho correction officials know whether they can carry out executions," Deborah A. Czuba, supervising attorney of the nonprofit's unit that oversees death penalty cases, said in a statement. "This practice is outrageous, and it is torturing Mr. Pizzuto in cruel and unusual ways that clearly violate his Eighth Amendment rights."
Labrador has said he and his office are simply respecting state law.
"Idaho law is clear: Those who commit the most egregious crimes deserve the ultimate punishment," Labrador said in a Feb. 24 statement announcing Pizzuto's death warrant. "Pizzuto was sentenced to death. We followed the law and obtained a new death warrant."
Labrador also helped draft a bill this legislative session that aims to add a firing squad as a backup method of execution when lethal injection drugs are unavailable. The bill, sponsored by Rep. Bruce Skaug, R-Nampa, passed the House and awaits a Senate committee hearing as early as next week.
IDOC is tasked with carrying out state executions. As the Statesman previously reported, the attorney general's office informed IDOC officials about the the firing squad bill just days before it was introduced, and also issued a public announcement about Pizzuto's recent death warrant before Tewalt had it in hand.
"These death warrants are also becoming an extraordinary burden to taxpayers who are covering the costs of unnecessary and repetitive litigation," Czuba said, "as well as a source of secondary stress on all the state employees and others involved in the process."
Local journalism is essential.
Give directly to The Spokesman-Review's Northwest Passages community forums series -- which helps to offset the costs of several reporter and editor positions at the newspaper -- by using the easy options below. Gifts processed in this system are not tax deductible, but are predominately used to help meet the local financial requirements needed to receive national matching-grant funds.
Subscribe now to get breaking news alerts in your email inbox
Get breaking news delivered to your inbox as it happens.
---