Sports
A Grip on Sports: Settling in is just not an option when your team plays this weekend, no matter the tourney
Thu., March 16, 2023 A GRIP ON SPORTS • Hello best couple days of sports watching of the year. Goodbye waistline.
•••••••
• This is not the best month to be dieting. Too much in the way of sedentary behavior – thanks weather and, you know, a couple days of great college basketball on the TV – and not enough in the way of anxiety.
Just kidding about that last part. If you have a horse in any of the races, you know this is also the most anxious time of the year.
Our response last night, as the alma mater played an NIT game in Eugene, was the flight part of the fight-or-flight. Which mirrored the effort by UC Irvine. We couldn't watch after the first few minutes. Everything pointed to a UC Irvine victory. The Ducks were short-handed, with three starters sitting due to injuries. The Anteaters had won in Eugene this season. And it was the NIT, the second-tier tourney that should have been a bigger disappointment for the Pac-12 school.
Did we expect UCI to roll? Heck yes. We're we disappointed they were rolled instead? That's a bit too personal. Let's just say we got a bunch of steps in by turning the TV off, pacing and following the game on the ESPN app. Even that ended pretty quickly.
We went upstairs and worked on our bracket.
By the way, on a scale of 1-to-10, how confident are you in your bracket?
We give ours a 2. Mainly because we have made it a point of pride to not do one each year. But in the Year of our Lord, 2023, we decided to enter one of those bracket challenges. We never could say no to Kent. He got me through physics, after all.
As we know what we don't know, which is a fancy way of saying NCAA Tournament results are harder for us to read than Chinese, we decided to put together a bracket we would enjoy seeing come to fruition. Not with who we think will win, but who we would be pleased seeing win. Those results are mutually exclusive way too often.
What would be best for this column? Gonzaga winning a national title, for one thing. Irony is great column fodder and nothing would be more ironic than the Zags, going through a season in which many of its fair-weather fans abandoned ship after the Loyola Marymount loss, would finally hoist the trophy. And who would be the best opponent, column-wise, in that New Orleans final? Why, Arizona, of course. Talk about storylines. The mentor, Mark Few, trying for a long-sought title, going up against the protégé, Tommy Lloyd, in Lloyd's second season as Arizona's head coach.
It's not happening. But like the money we wasted this week on Lotto tickets, the entry fee is worth it if only to have something to write about the next few weeks.
• Today is sort of a quiet first day for local connections in the men's tournament. Of the 16 games, four have decent tie-ins. There is Virginia, coached by Tony Bennett, who cut his teeth in Pullman, playing this morning at 9:40 on truTV. And Lloyd's aforementioned Wildcats tipping at 1:10 p.m. on TNT. Another former Gonzaga assistant, Leon Rice, leads Boise State against Northwestern at 4:30 on truTV. And finally, Pac-12 regular season champ UCLA plays at 7:05, also on truTV.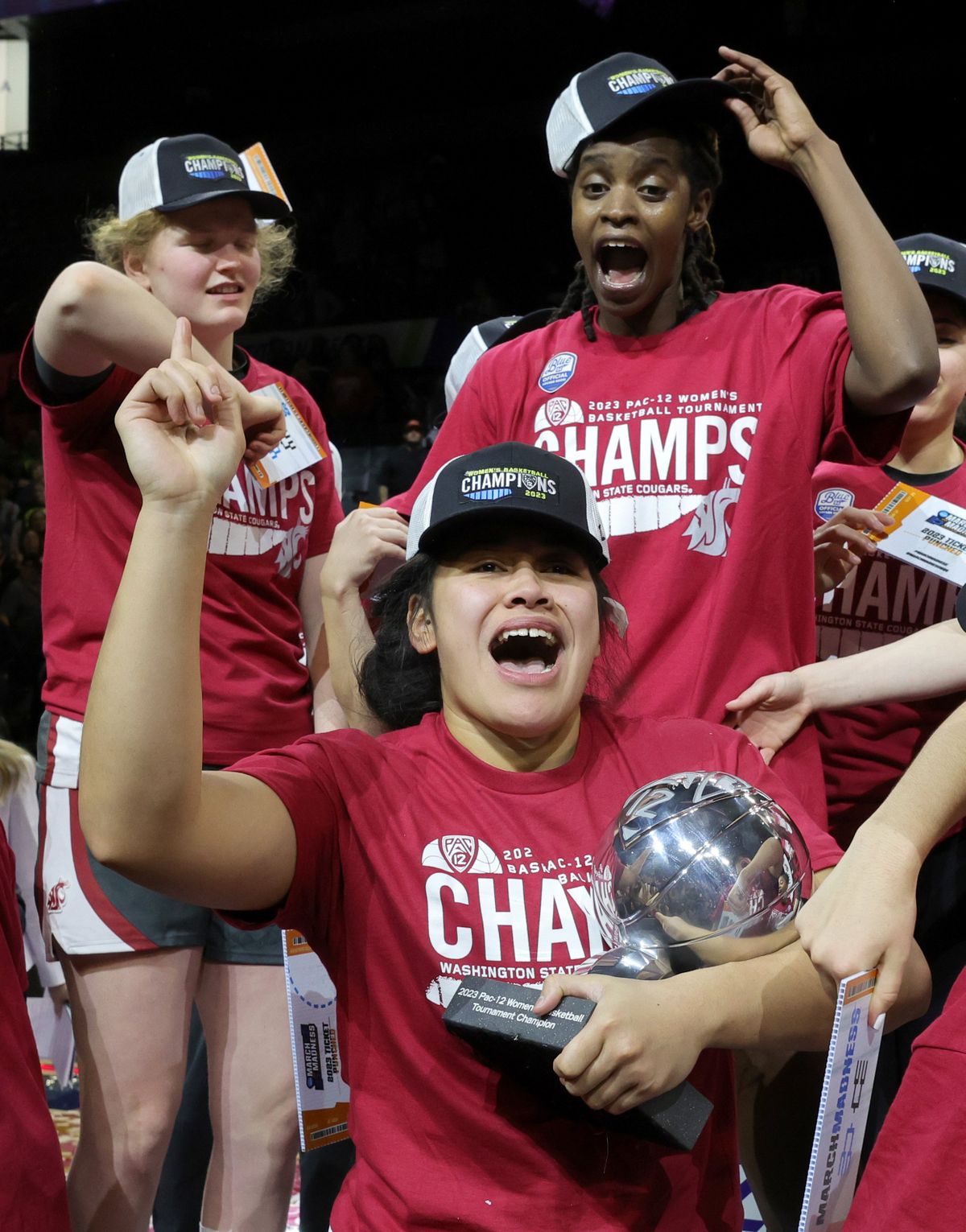 Friday is a different story. We count six games in the men's tournament with local ties, most notably, of course, Gonzaga's matchup with Grand Canyon (4:35 p.m., truTV). Plus, the women feature Gonzaga facing Ole Miss in the final game (7 p.m., ESPNU) of the day.
The wait for the next game with a local tie-in is a short one. The Washington State women play at 11:30 a.m. our time Saturday in Philadelphia, facing Florida Gulf Coast. And that doesn't include any second-round games that might carry over from Thursday among the men.
Enjoy. And, please, don't get too wrapped up in the results. That new TV you just bought to watch all the games will not survive a direct hit from an aluminum can, even if said can is half empty. And we're pretty sure the warranty won't cover the damage.
•••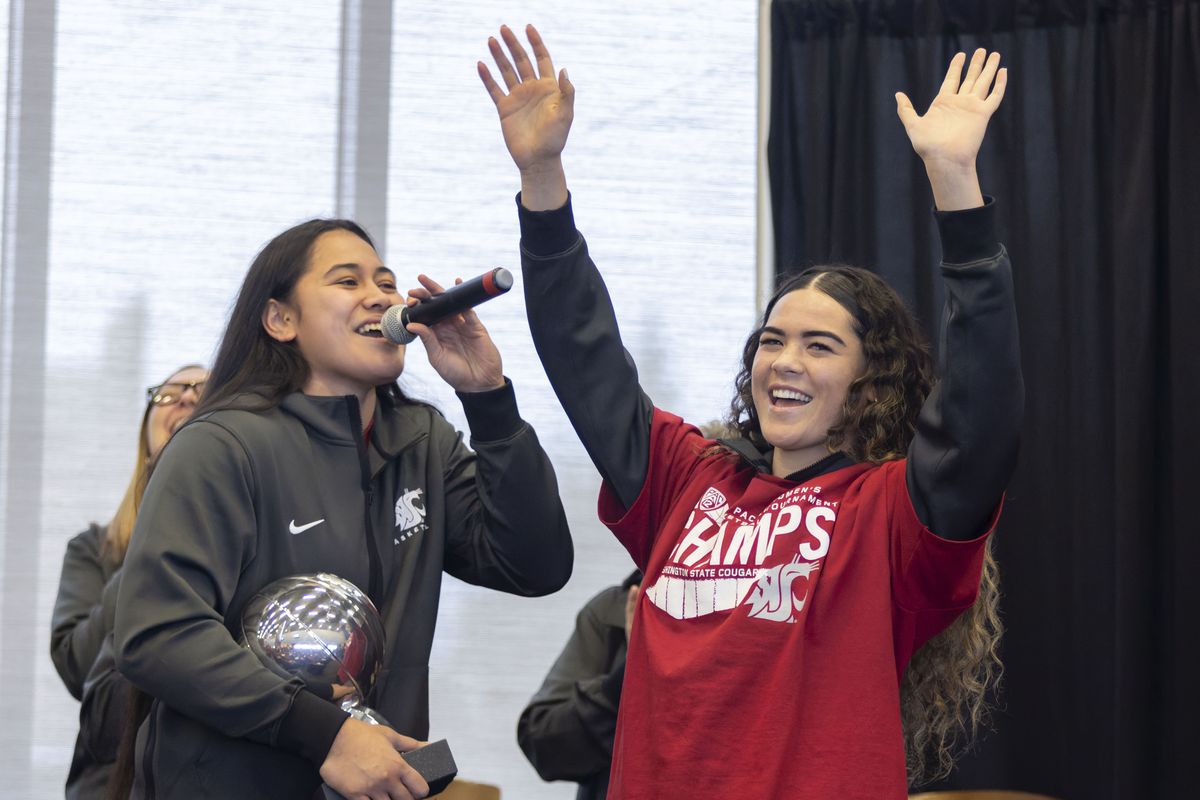 WSU: The Cougar women are not novices this season. Saturday's game will mark the third consecutive year they have appeared in the NCAA Tournament. Colton Clark builds his preview around their experience. … Elsewhere in the Pac-12 and college basketball, it seems as if the conference leaders have had enough of all the-conference-is-falling-apart talk. The presidents of Arizona State and Arizona went on the offensive yesterday, talking with the media about how happy they are in the Pac-12 and how much they are looking toward the future. Jon Wilner delves into the comments in the Mercury News. … Arizona State played its way into the final 64 last night with a rout of Nevada in the final First Four game in Dayton. … The transfer portal is in full swing at Washington. … We mentioned above Oregon's 84-58 NIT win last night. We link the stories here. And that's the last we will talk about it. … Colorado is moving on in the NIT. … Remember when Utah used to play in the NCAA Tournament? … David Singleton serves UCLA in a couple ways. The beat-up Bruins face UNC Asheville. … Arizona faces Princeton in an opening-round game. The Wildcats are used to playing the tournament, aren't they? … On the women's side, Washington opens WNIT play tonight at home against USF. … Oregon will be without a key player when it starts the WNIT. … Los Angeles has both teams in the NCAAs. … In football news, special team issues need to be addressed by Oregon this spring. There are also players to watch. … UCLA's Dorian Thompson-Robinson is still a quarterback as far as the NFL is concerned.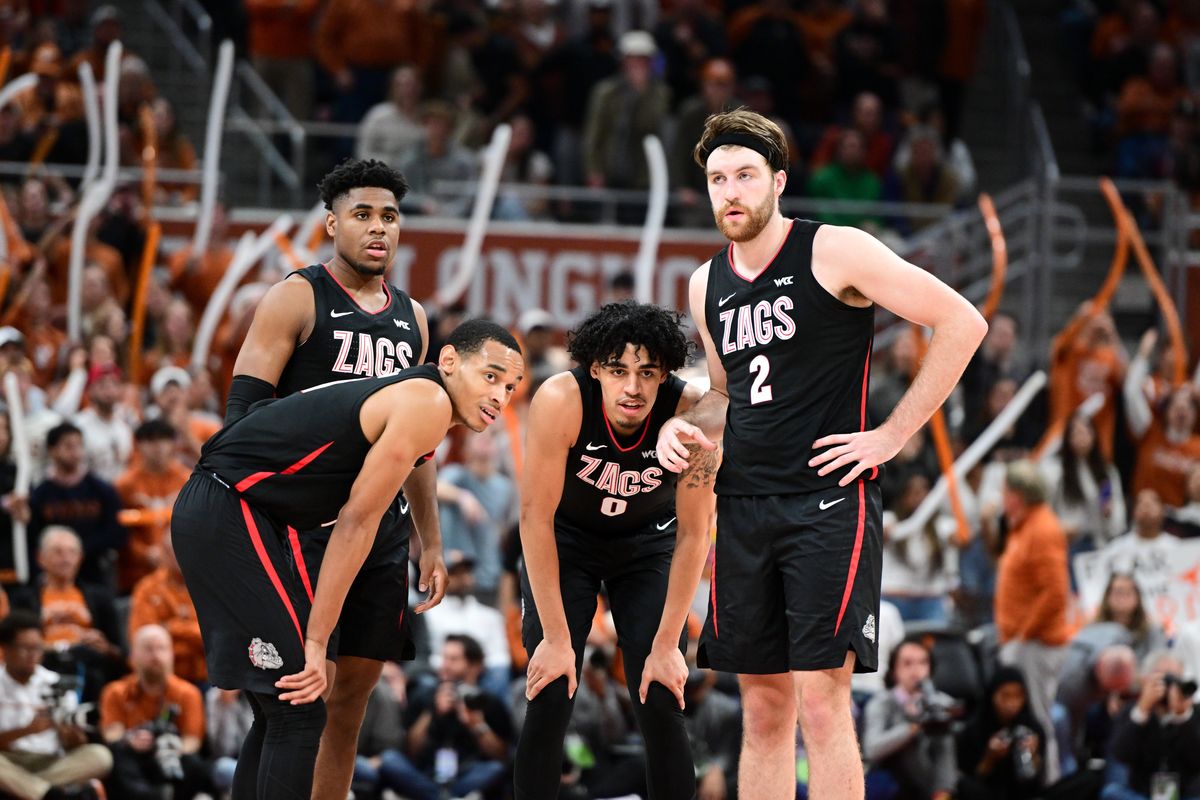 Gonzaga: You remember all the issues the Zags faced in the first few months of the season? Ya, they have been addressed. Jim Meehan delves into the reasons behind the five losses – the horror – and how Gonzaga has turned them into strengths headed into the tournament. … Jim also has a story on a first-team All-American honor for Drew Timme and how the Bulldogs seemed to have become a darling of prognosticators. … Theo Lawson offers a feature on Malachi Smith this morning. Smith has become a bigger and bigger contributor down the stretch. … Guess who Grand Canyon modeled its program on? Yep, Gonzaga. … Jim Allen focuses on the women, who play in the 8-9 game Friday. Getting a higher seed may only be possible with a tougher nonconference schedule. There is another path, though. Win a boatload of NCAA games one year and you may get the benefit of the doubt for the next couple. … Kaylynne Truong received a chance to play a lot this season. She made the most of it. Jim tells us she earned A.P. honorable mention All-American honors Wednesday. … There are more chances for upsets in this tournament than any, maybe, ever. … Elsewhere in the WCC, the Saint Mary's men are a trendy upset pick. No, not to pull them. But to be a victim of one. … Santa Clara had a layup as time expired to send its first-round NIT game against Sam Houston into overtime. It didn't fall. The Broncos did, 58-56. …The Portland women have imported quite a few players from Australia and New Zealand.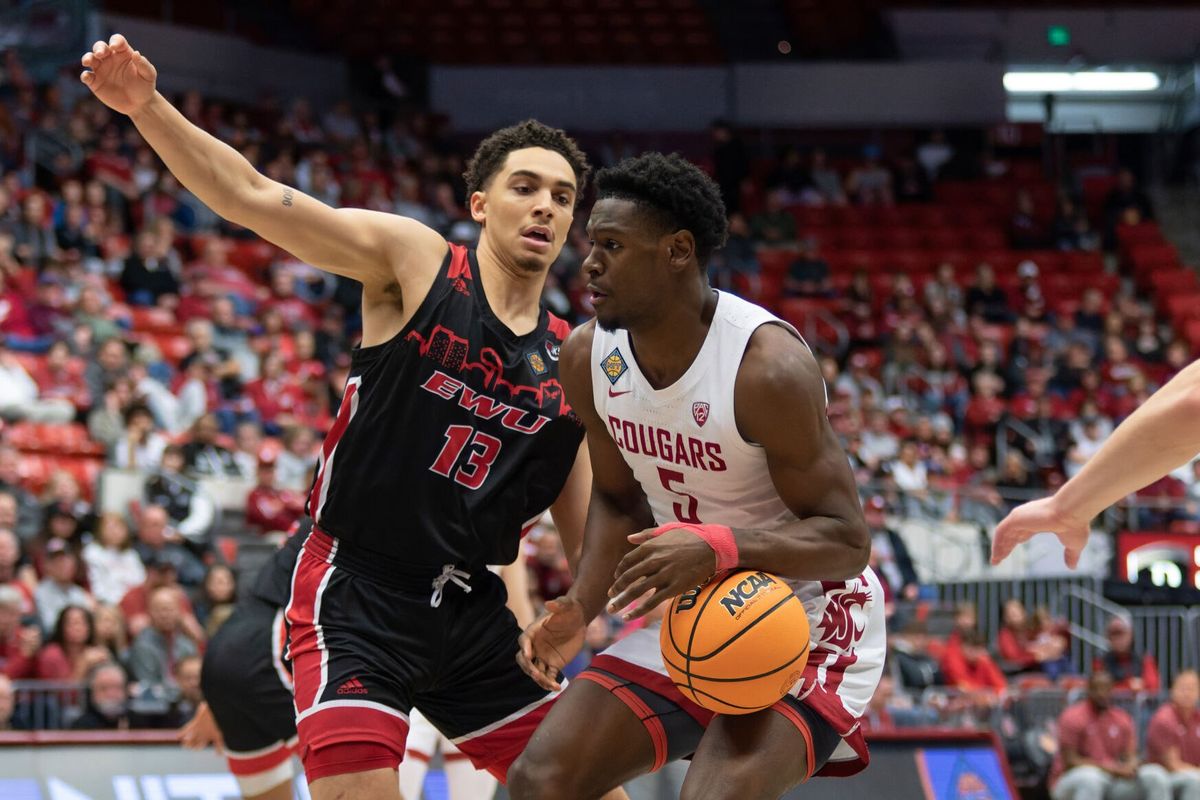 EWU: The Eagles will play Oklahoma State in their next NIT game. … Former Eastern football player Samson Ebukam is moving on to the Colts. … Elsewhere in the Big Sky, Montana State carries the conference banner in the NCAA tourney. … Sacramento State has it for the women. … The transfers are already hitting Montana, including a starting guard. … Same with Northern Colorado. … Not the case for Weber State.
Preps: Dave Nichols has a roundup of yesterday's action, which includes some news out of Idaho.
Mariners: Now this is an unfortunate characterization. According to Ryan Divish's story today, Robbie Ray is "throwing absolute fuel." We guess that's a good thing in modern-day parlance. In our experience, when a pitcher threw fuel, it meant they were fanning the flames of a rally. Come to think of it, that's what Ray did in the postseason, right?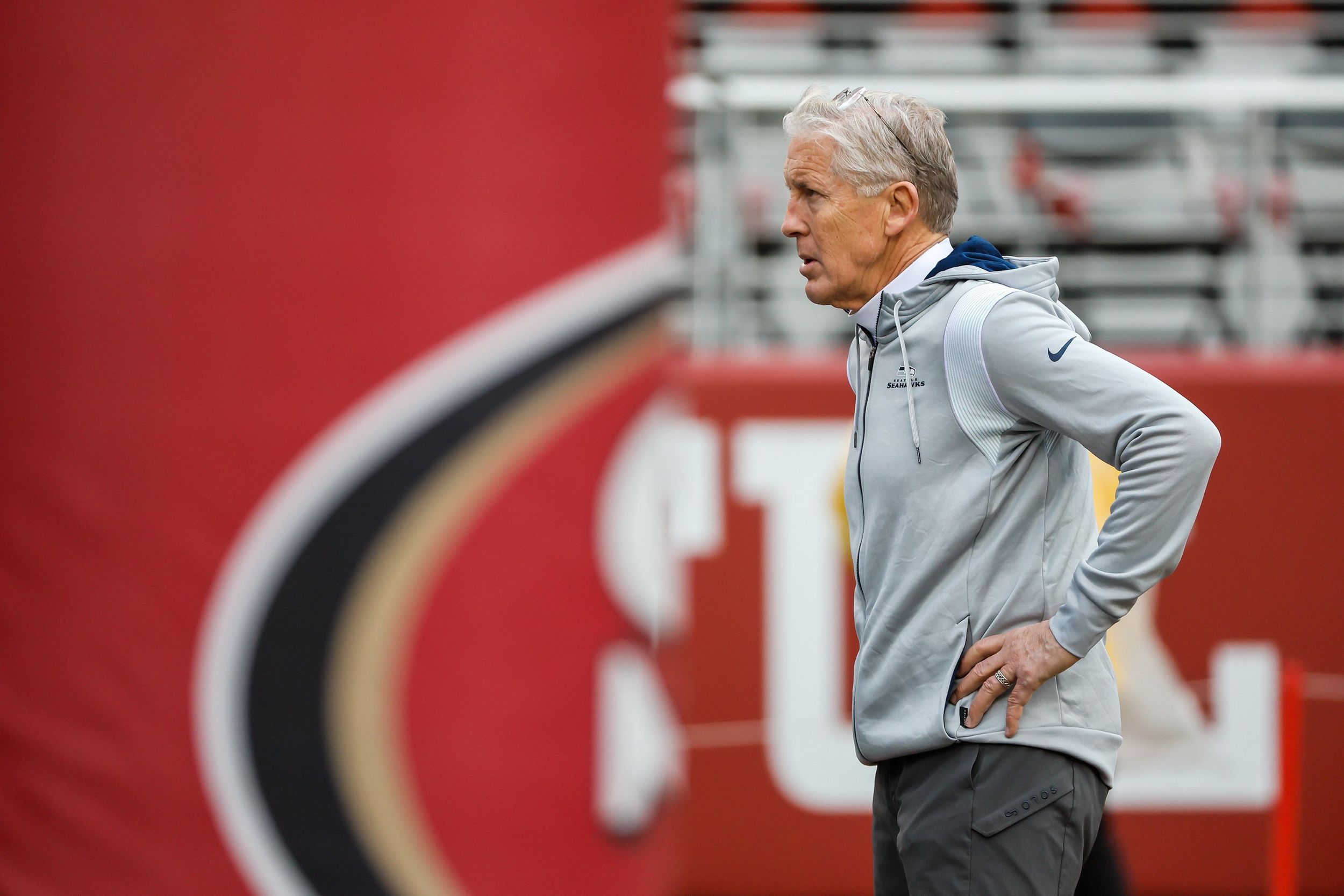 Seahawks: We mentioned this yesterday but Larry Stone's column about the Hawks' out-of-character free agent splash appeared in the S-R this morning. … The draft and health matters more, according to Matt Calkins. … The Hawks want Ryan Neal back but at a low cost.
Kraken: Seattle's game with San Jose is so important we actually can pass along a preview.
Sounders: Nouhou is back on the backline for at least the next few years. He signed a contract extension with the club.
•••       
• We will apologize in advance. We had an appointment with our eye doctor yesterday. Needed a new prescription, including a new one for the glasses we use with the computer. We left those in the office, because we like the frames. So today, we did our job with regular glasses on. We are certain we missed a few typos and such. If you check out the Register-Guard picture at the top of the column, you see a UC Irvine player. The face he is making mirrors how we looked this morning working on our writing. Until later …
Local journalism is essential.
Give directly to The Spokesman-Review's Northwest Passages community forums series -- which helps to offset the costs of several reporter and editor positions at the newspaper -- by using the easy options below. Gifts processed in this system are not tax deductible, but are predominately used to help meet the local financial requirements needed to receive national matching-grant funds.
Subscribe to the sports newsletter
Get the day's top sports headlines and breaking news delivered to your inbox by subscribing here.
---