Sports
A Grip on Sports: You never know what overlooked nugget may spell doom for your NCAA bracket
Fri., March 17, 2023 A GRIP ON SPORTS • In our never-ending search for tidbits to improve everyone's NCAA Tournament bracket, we missed a key one. And it may end up having a big cost.
•••••••
• Trends are, well, trendy. At least among those of you – us, this year – that enter bracket challenges. How will the Big Ten do? Do third seeds ever win? What percentage of unranked teams in the preseason actually advance beyond the first round?
If the past informs the present, people have it at their fingertips as they make bracket choices.
Next year, there will be another tidbit to add. And it might even have an impact today. Coaches with Inland Northwest connections didn't do well Thursday.
Now, we have to admit, we didn't see that one coming. If we had, maybe we wouldn't be in this predicament. You know, having burned through our entry fee quicker than walking out of a fast-food restaurant with lunch these days.
Let's examine the damage:
– Arizona, the second seed in the South, rubbed out by Princeton. The connection? Second-year coach Tommy Lloyd, who played his college basketball at Whitman, spent a couple decades with Mark Few and Gonzaga.

– Virginia, the fourth seed in the same region, throws away its first-round game with Furman. Tony Bennett, who spent six years in Pullman, the final three as one of the more successful WSU coaches, continues his recent trend of NCAA first-round failures. The Cavaliers haven't won a tournament game since winning the 2019 national title.

– Boise State, seeded 10th in the West, never really had a shot in the late going, losing to seventh-seed Northwestern. Not an upset, though Bronco fans probably are. They would like to see more success from longtime coach Leon Rice, a WSU grad and Few's right-hand man for a few years at Gonzaga.

– Houston, the top seed in the Midwest, won, but the Cougars struggled mightily against a directional school. And, in the process, may have lost a couple of their best players. Kelvin Sampson, who once bought shorts for his Washington State players that had the word intensity printed just below the waist in the back, showed a lot of that emotion as his team struggled with Northern Kentucky.
Will the trend carryover into the tournament's second day?
The only connection we could find, on the men's side anyway, features that school down by the Spokane River. And another slight one.
Gonzaga, seeded third in the West, faces Grand Canyon this evening in Denver. If the Zags actually lose in the first round – the last time that happened was 2008 when some guy named Steph Curry shot them down – then we know the trend is real.
The slight connection? Well, Saint Mary's plays here once a year. But if Randy Bennett's fifth-seeded Gaels do fall to VCU in Albany, N.Y., we're guessing not many local fans will shed a tear.
Then again, our guesses this week have been gosh-awful. Mainly because we ignored an emerging trend.
• It's Friday, so we are required, possibly by some obscure federal law, to give you a peek at what's happening in the world of sports on TV this weekend. College basketball. That's it, that's the tweet – so to speak.
The men's tournament. The women, with Washington State on Saturday (11:30 a.m., ESPNU) and Gonzaga tonight (7, ESPNU). The NIT, with Eastern Washington traveling to Oklahoma State (11 a.m., ESPN2) Sunday. The WNIT. Yep, from truTV to the streaming services, hoops hog the stage.
But in actuality, that's not all that's available. The World Baseball Classic returns, with some of the most excitement we've seen on a baseball field since Ken Griffey Jr. was roaming center at the Kingdome.
Puerto Rico, missing closer (and former Mariner) Edwin Diaz, will face Mexico tonight (4, FS1) while the U.S. meets Venezuela on Saturday (4 p.m., Fox 28). That finishes off the quarterfinals. The semifinals pit Cuba against the Puerto Rico/Mexico winner Sunday (4 p.m., FS1).
If you get overwhelmed by the basketball, the games are a great palate cleanser.
•••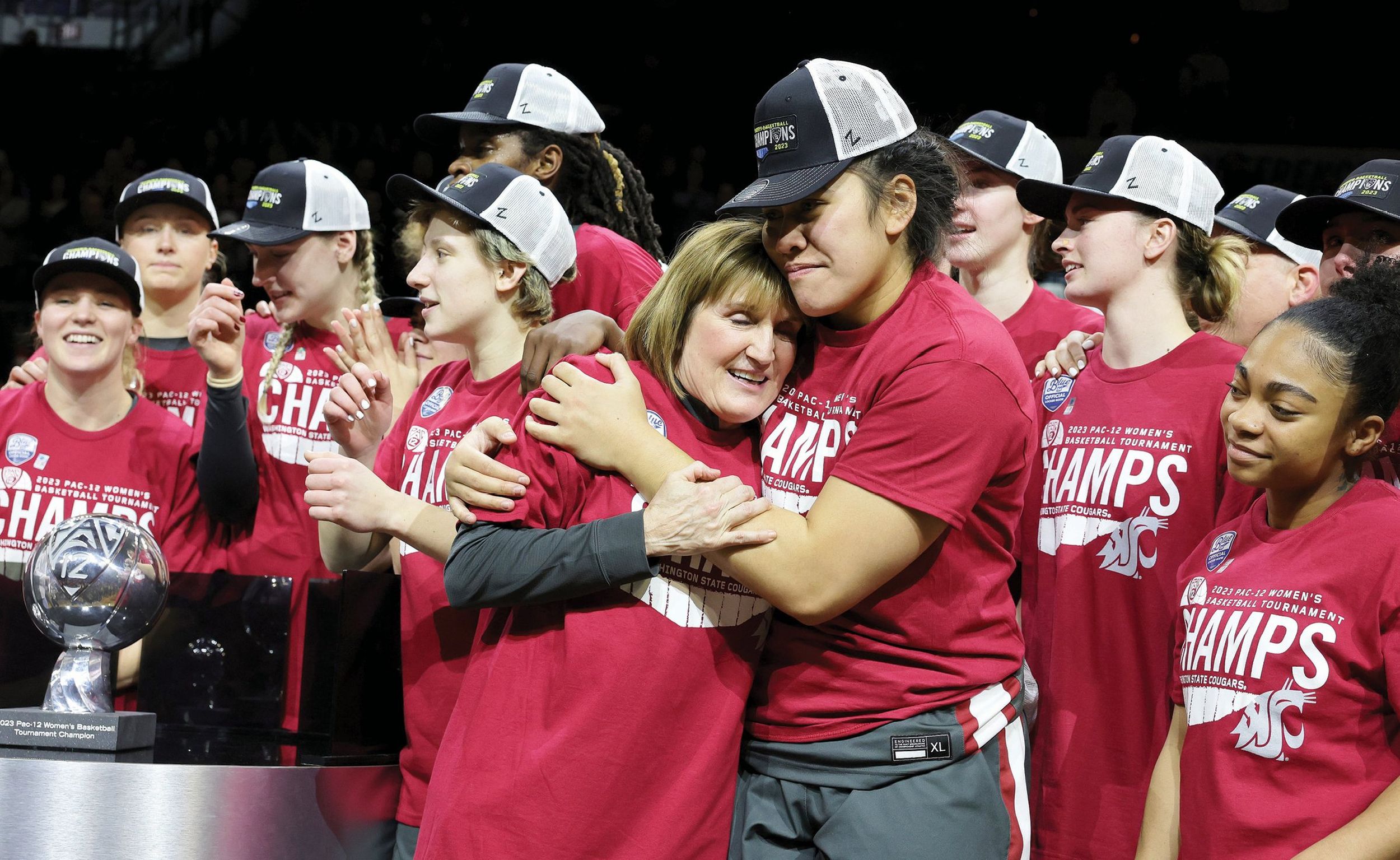 WSU: Though the Cougars don't play until Saturday, we have a couple stories to pass along this morning. The first comes from Dave Cook, who sat down with Charlisse Leger-Walker and talked with her about her grandmother's death and her trips to New Zealand to say goodbye. … Colton Clark examines the Cougars' success the past few years under Kamie Ethridge, with an NCAA win still on the to-do list. … Jack Wilson, who played football and then joined the beat-up basketball team, has entered the transfer portal. Colton has that story as well. … Jake Dickert spent some talking with the Seattle Times. … Elsewhere in the Pac-12 and college basketball, Arizona's loss reverberated throughout the state. Is Lloyd's honeymoon over after the 59-55 loss to Princeton?  And who will be back? … UCLA avoided the upset bug – possibly because its staff is Spokane-free – and rolled over UNC Asheville. … USC is the first game today, facing Michigan State. … Arizona State will face TCU, with the winner getting the winner of Gonzaga's game. … Colorado lost a player to knee surgery after its NIT win. … Among the women, we may be covering Stanford more after tonight (if Gonzaga wins to set up a second-round rematch) but for today we have a story on senior Hayley Jones and another on the Cardinal receiving a history lesson. Among the blue bloods, Stanford is an underdog for once. … Washington cruised past USF in the WNIT. … Oregon is ready for their WNIT game. … Colorado has an NCAA game tomorrow. … Utah has its first game today, as a No. 2 seed. … USC relies on its defense. … UCLA has something else to rely upon. … In football news, Oregon began spring practice with questions and a whole bunch of new players. … DJ Uiagalelei showed off what he can do at Oregon State's practice. … Colorado's defense and special teams are learning a lot in the spring. … Arizona was back on the practice field.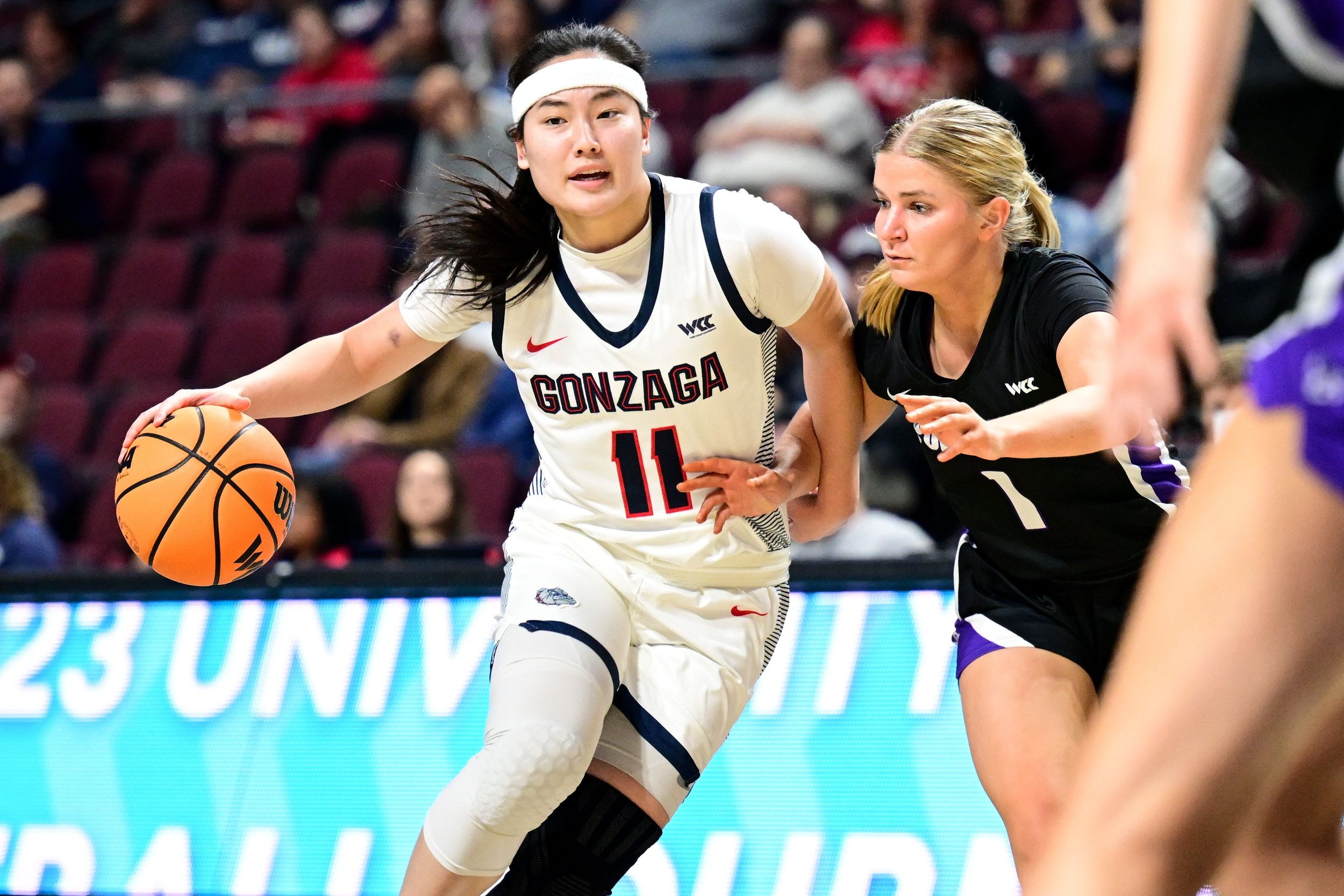 Gonzaga: It's a busy day for the Zags. We start with the men, who enter the tournament on the heels of a season that could have gone south in a hurry. But coach Mark Few wouldn't let that happen. Dave Boling does a great job delving into how that happened. At its heart is the coach/player relationship. … Jim Meehan has the preview duty, telling us both teams are playing their best basketball of the season. … Jim also has a look back at one of the Zags' bigger shots in their stellar NCAA history as well as the key matchup. … Theo Lawson has an insider's perspective of the matchup, courtesy of Liam Lloyd, the former Gonzaga Prep star who played two years at Grand Canyon. … Theo also covers the Antelopes' travel issue – their equipment didn't make the plane – and how one GCU player, Walter Ellis, has a Spokane connection. … The national media also examines the Gonzaga game, as always. … OK, now on to the women, who face Mississippi tonight at Stanford. Jim Allen is there and has this preview as well as the key matchup. He also has this story on the changing rotations as the Zags have become healthier late in the season. … The women's tournament may actually feature a few upsets. … Elsewhere in the WCC, Portland, with some small-town roots, is ready for its NCAA appearance. The women are a part of the school's resurgence. … Want to know why BYU's men were not that successful? NIL issues. That's Mark Pope's contention. … Logan Johnson is crucial to Saint Mary's hopes.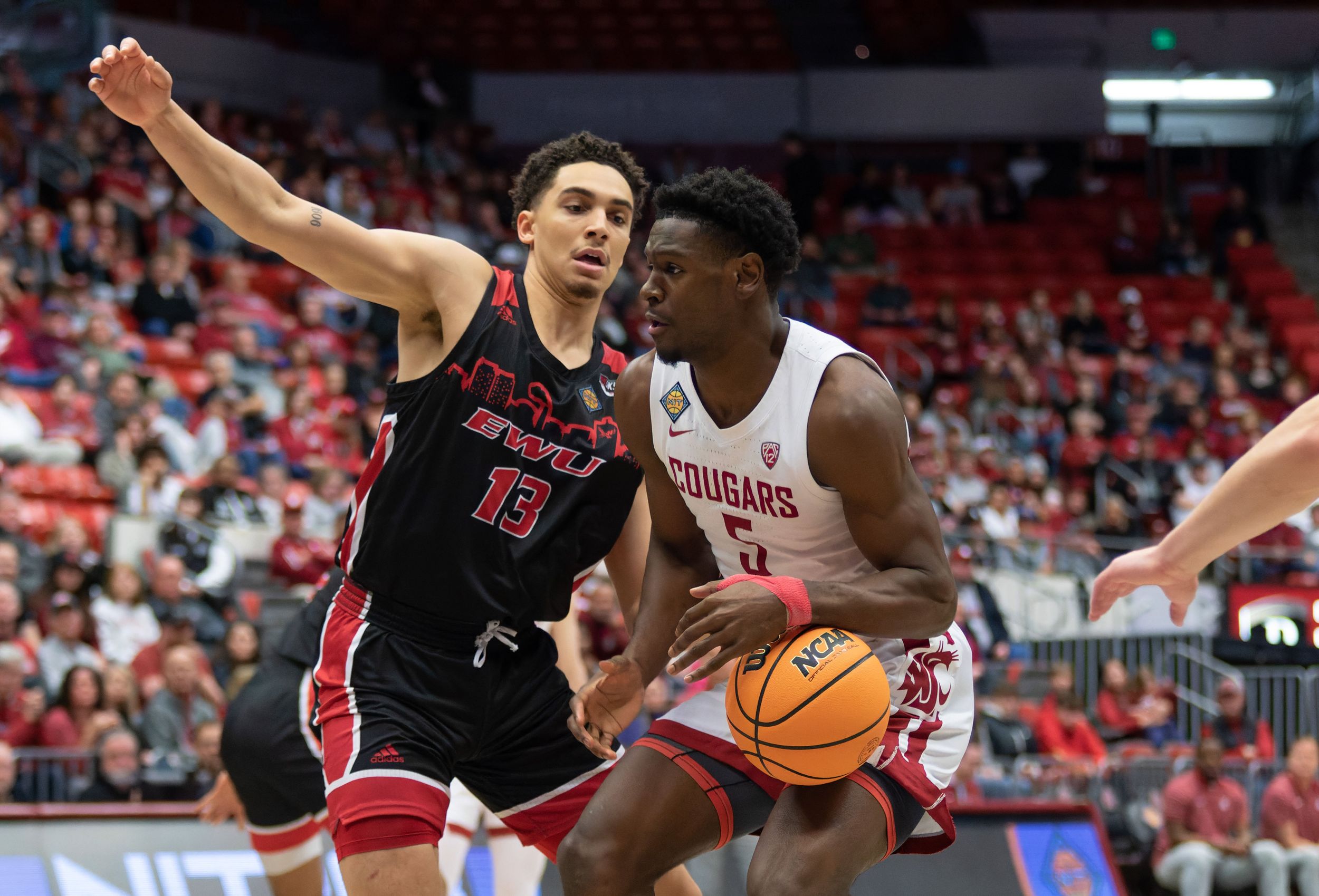 EWU: We mentioned above the Eagles playing at Oklahoma State. Dan Thompson has a preview of the contest. … Elsewhere in the Big Sky, Northern Colorado has changed its football schedule slightly. … Weber State opened spring practice. … Montana State, led by Danny Sprinkle, is ready to face Kansas State. … There is a weird story out of Montana. … A lot is changing at Idaho State, from the roster to the radio guy.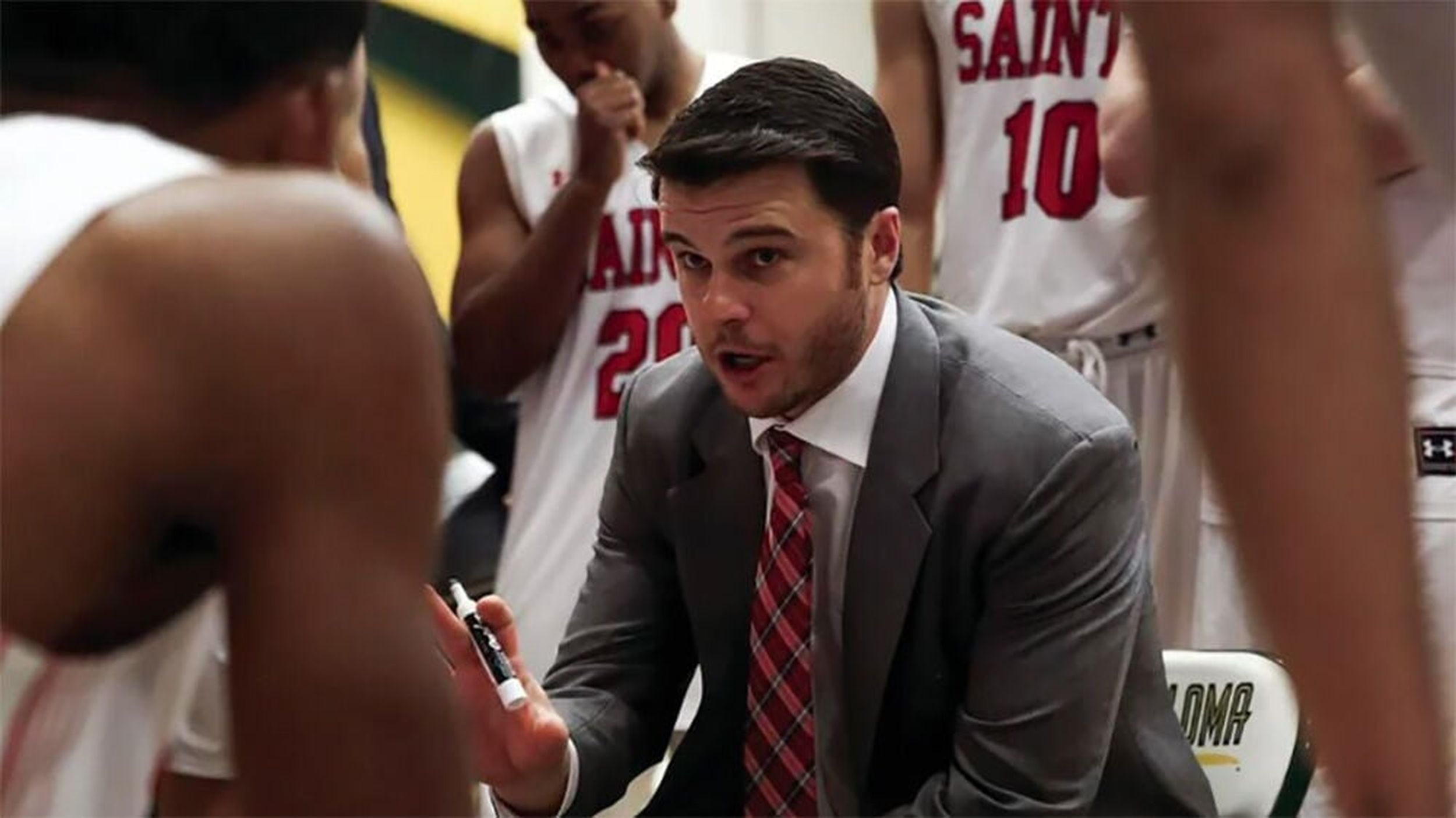 Idaho: The Vandals quietly announced their new basketball coach yesterday, tapping a Seattle U. assistant who spent time in the area. Alex Pribble was an assistant at Eastern under Jim Hayford before leaving to become the head coach at St. Martin's. He then moved to Seattle as an assistant to Hayford again before become associate head coach under Hayford's replacement Chris Victor.
Preps: Dave Nichols has a roundup of yesterday's action.
Mariners: Harry Ford and Matt Brash returned from the WBC to camp, ready to go. … Andres Munoz threw yesterday and brought the heat. … Cal Raleigh and Tom Murphy give the M's a great catching duo. … Don't blame the WBC for Diaz's injury.
Seahawks: Now, that's more like it. The Hawks yesterday did what they always do, sign free agents who are less expensive but have an upside. Offensive lineman Evan Brown and inside linebacker Devin Bush signed one-year deals. … Drew Lock is also returning as the backup quarterback.
Kraken: Vince Dunn has been on fire. He came to Seattle's rescue last night in a 2-1 overtime win over the Sharks.
•••       
• No one cares about your bracket. Ours, on the other hand, is of vital interest to everyone. As fodder for laughter. Go ahead. Laugh. We're laughing too. So hard we're crying. At least that's what we're telling everyone. Laughter. Tears. St. Patrick's Day. Perfect storm for the adult beverage industry? Sure. Until later …
Local journalism is essential.
Give directly to The Spokesman-Review's Northwest Passages community forums series -- which helps to offset the costs of several reporter and editor positions at the newspaper -- by using the easy options below. Gifts processed in this system are not tax deductible, but are predominately used to help meet the local financial requirements needed to receive national matching-grant funds.
Subscribe to the sports newsletter
Get the day's top sports headlines and breaking news delivered to your inbox by subscribing here.
---