Sports
A Grip on Sports: A day housebound is no problem when it comes with NCAA games on the TV
Sat., March 18, 2023 A GRIP ON SPORTS • We know the calendar doesn't agree with us, but we have a spring weekend on tap. Highs in the 50s. The sun peeking through. Glorious. And wasted. It's March. Madness is raining everywhere. Including here.
•••••••
• We realized something as we put our head on the pillow last night. We hadn't left the house all day. Not to eat lunch. Not to run errands. Not to walk the dog.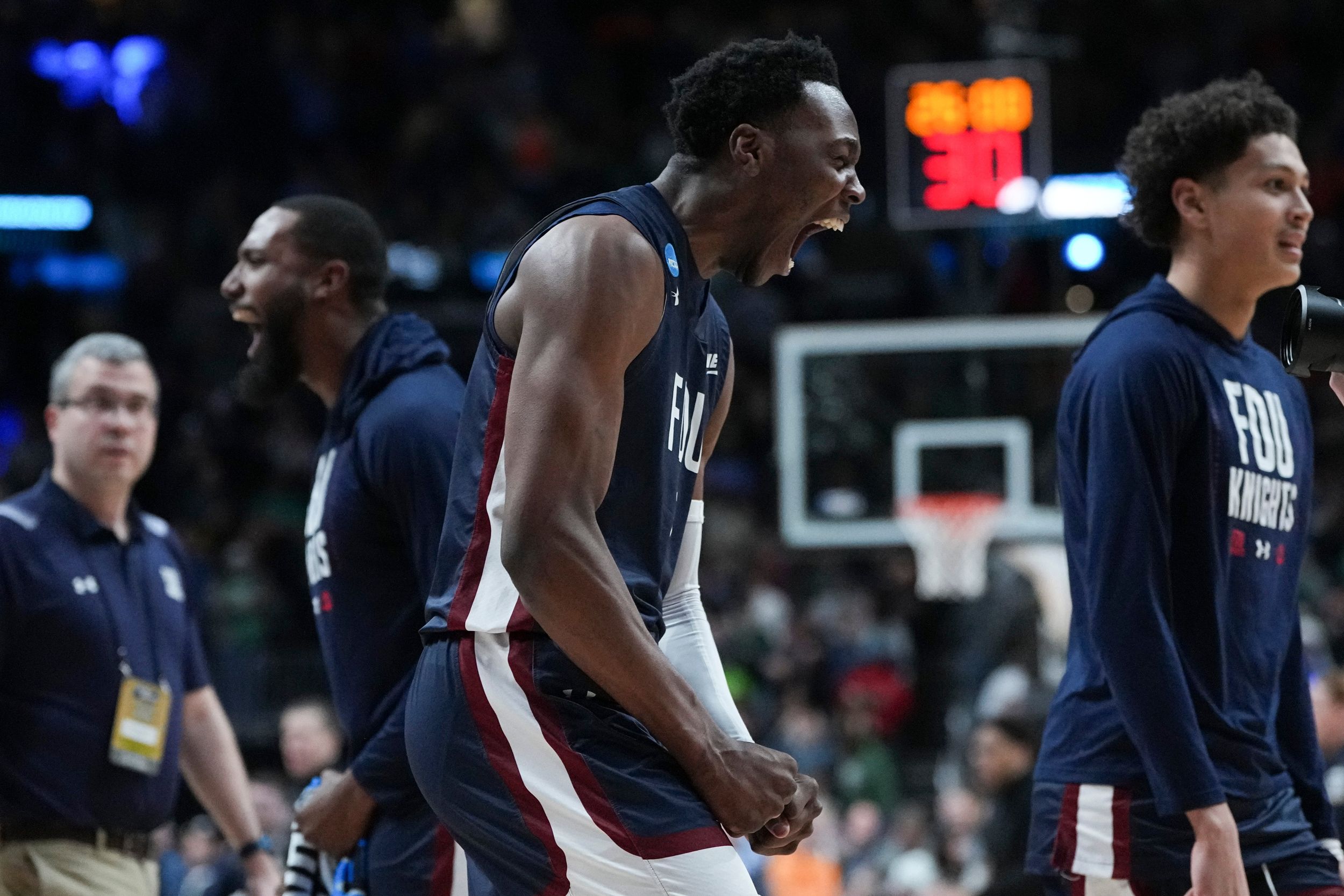 We spent the day within the confines of the four walls. Watching basketball.
And it didn't bother us a bit.
Well, about halfway through the third quarter of Mississippi's rout over the Gonzaga women, as we struggled to put something articulate into the computer, we were questioning our choices some, but that was it. Not in the morning, as UCSB played Baylor tough. Not in the afternoon, as the Gonzaga men actually played a second half worth watching. Not ever, even as Saint Mary's won. And No. 1 seed Purdue lost.
Let's look at all that, shall we?
• Once again, a more athletic team took the Zag women out of their offense in the first round. We say "again" because it has happened before, most recently two years ago against 12th-seeded Belmont in one of those 5-12 upsets. Last night, Ole Miss' win was anything but an upset.
The Rebels – it's weird to write that nickname, considering it harkens back to a time when people in Mississippi fought to continue to actually own other people – came in relying on their aggressive, physical defense. And they showed why from the start. The Bulldogs were able to match the defensive effort for a while but midway through the second quarter that ended.
As did the Zags' chances.
• The roles were reversed some in the earlier men's game. Grand Canyon tried to disrupt the Gonzaga men through physical play. And it worked for a half. After the really, really, really long NCAA Tournament intermission? Nope. More whistles blew, almost all against the Antelopes, and the Zags took advantage. As the pressure eased, their offense ramped up and off they went.
• Our son settled in to watch his alma mater play Baylor in a big game, something all Gonzaga alums in this area know a little about. He had little in the way of expectations. Until that interminably long halftime – seriously, is lunch served in the locker room or something? – came and the Gauchos led. Then he began to hope.
Hopes dashed. The Bears went on to roll over Santa Barbara 74-56 and he could go back to not rooting for anyone anymore.
• Saint Mary's is one of those college teams that are not fun to play. At least the first time. The Gaels defend hard. They try to lull you to sleep offensively running their actions over and over. And, just when you thought they were content to walk it up the court, you turn the ball over and they race down and jam it.
Meanwhile, you have 17 new bruises from running through borderline illegal screens on the offensive end.
VCU found out what all that means. And it was unable to handle it. Another of the trendy 12-vs.-5 upset picks went down the drain.
• Fairleigh Dickinson wasn't many folks' choice as an upset pick. Oh, sure, the East No. 1 seed, Purdue, was vulnerable, that's for sure. But it was Memphis (which actually lost Friday as well) in the second round most expected to knock the Boilermakers out early once again.
Not FDU. Why? The school named for Emily's husband (not really, but as an English major, we love the illusion) didn't even win its conference tournament. It was sent to a play-in game after losing to NCAA-ineligible Merrimack in the Northeast Conference finals, and won that. And then there is the numbers behind its 21-15 season. Heck, the Knights lost to Hartford, which won only two Division I games all year. And Ken Pomeroy has the Knights rated 275 out of 363 teams, a number that has actually risen quite a bit lately. Consider the next lowest rated school still playing is Princeton at 98.
Yes, Virginia's loss to UMBC, the first one seed to lose to a 16, was bad. But UMBC was at least decent. Probably under-seeded. Not FDU. For goodness' sake, the team's average height is less than the high school down the street. The Knights are perfectly situated. And now are the perfect Cinderella.
• One last thought. We were asked yesterday to write a couple columns this weekend. Gonzaga's women last night, Washington State's women today. If we knew what that would entail, we would have said no.
It's not that Gonzaga got boatraced, which it did. Those things happen. That wasn't the problem.
It was the ESPNU broadcast. Bad camera angles, poor acoustics and way too much talking from the announcing crew. To be honest, if we were watching as an observer, we would have pressed the mute button and have been perfectly fine.
We couldn't do that. Hopefully, John Brickley and Aja Ellison, who had scheduled to do the Washington State/Florida Gulf Coast game 11:30 this morning on ESPNU, will be better. At least a little less eager to share their (oft-times incorrect) expertise. One can only hope.
•••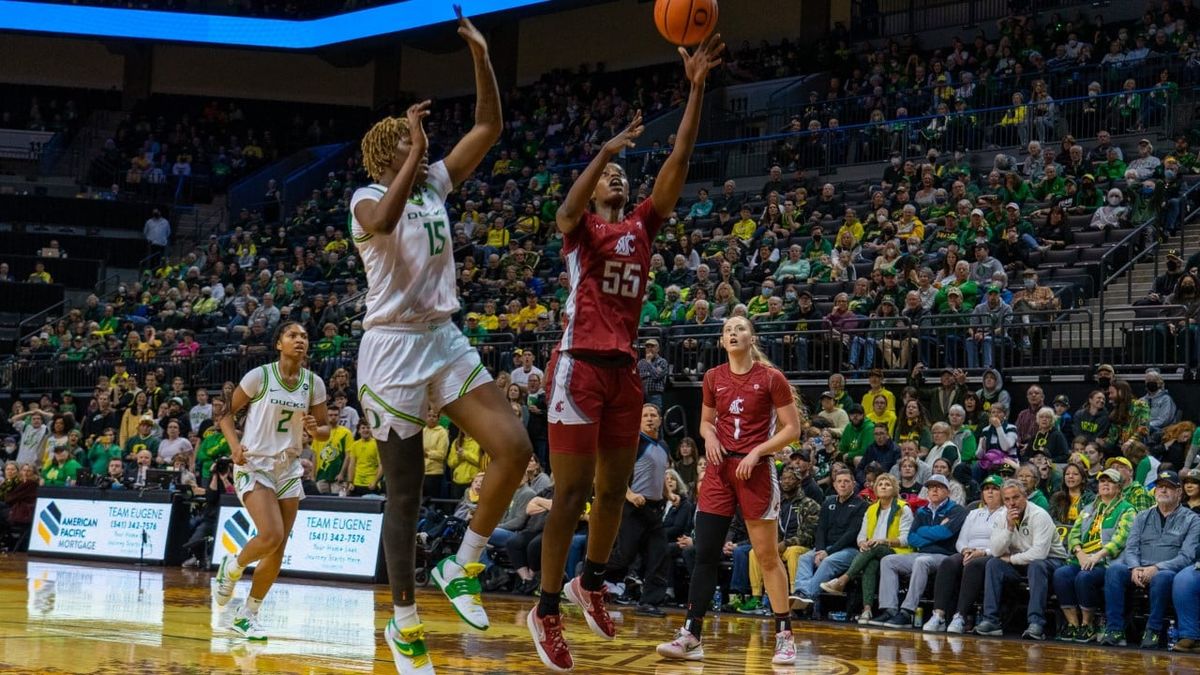 WSU: Yes, the women play today in their third consecutive NCAA Tournament. Colton Clark is outside Philadelphia to cover the game and has a preview to share. The Cougars are seeded fifth, but Florida Gulf Coast seems a bit under-seeded as a 12. … Colton also has a story on the maturation of post Bella Murekatete, the Genesis Prep product who has made a huge difference in the middle this season. … The baseball team opened a series with Oregon and won 7-1. … Elsewhere in the Pac-12 and college basketball, Jon Wilner answers a key question in the Mercury News. Yes, the conference keeps whatever future NCAA money UCLA and USC earn this year and next. … He also has a mailbag. … USC added to the conference's first-round woes, losing to Michigan State 72-62 as Boogie Ellis was nowhere to be found. …Arizona State had a chance to move on but fell to TCU on a last-second bucket. … UCLA may not have Jaylen Clark on the court anymore but his defensive spirit remains in play. … Arizona's first-round loss was due to many factors. … Among the women, Stanford didn't have Cameron Brink available due to illness but still rolled to a 92-49 win over Sacred Heart. … Behind Alissa Pili, Utah scored 103 points in a first-round blowout. … The USC women hit a big 3 to force overtime but lost to South Dakota State. … Arizona moved on with a win over West Virginia behind Cate Reese's play. …  Colorado has its first-round game against Middle Tennessee today. … Oregon rolled in its WNIT opener 96-57 in Eugene. … In football news, we have a preview of Colorado's offense to pass along. … Arizona has some decent linebackers. … Scott Barnes, the Oregon State athletic director, cannot envision how a proposed law would work.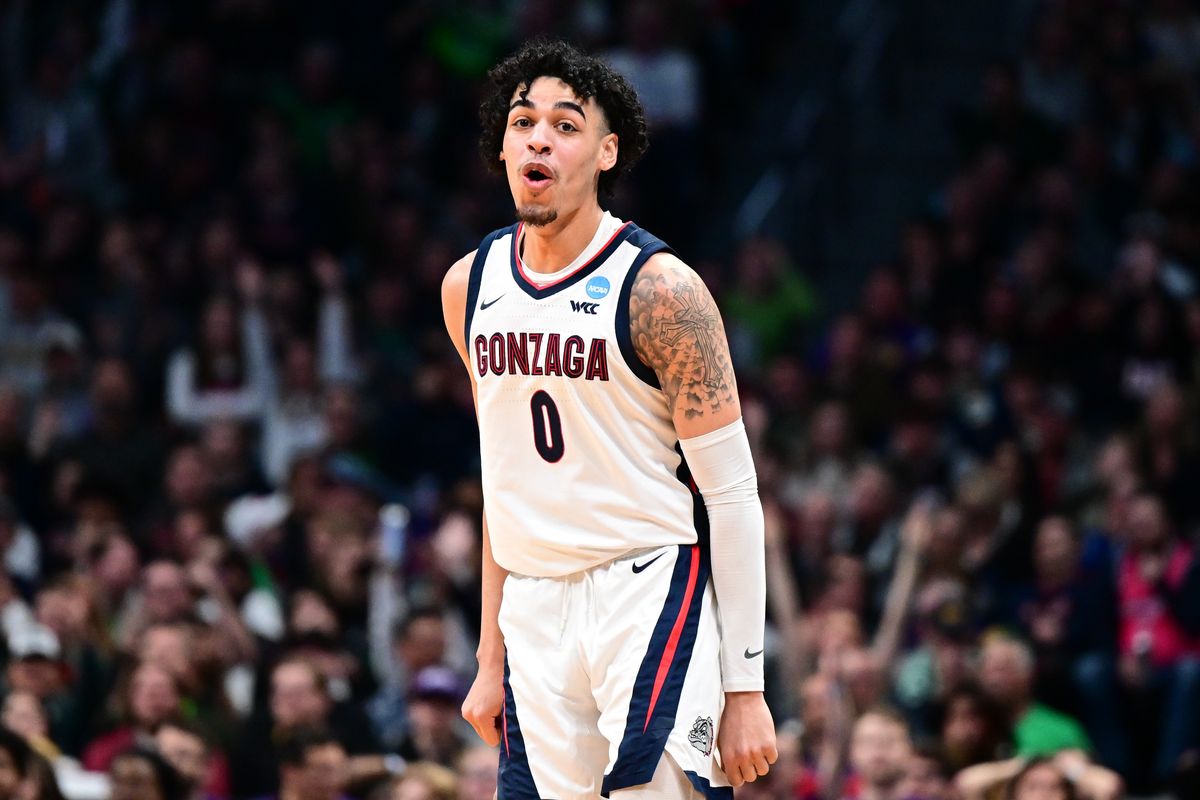 Gonzaga: As you would expect, the coverage of yesterday's games was extensive. We start with Dave Boling's column on the Julian Strawther's performance and what that bodes for the Bulldogs down the NCAA road. … Jim Meehan has the game story from Denver. … Theo Lawson has a notebook, the difference makers and a look at the rim protection supplied inside. … Tyler Tjomsland has a photo gallery. … The folks in the office put together the recap with highlights. … On the women's side, Jim Allen has the game coverage and we have the TV Take. … Back to the men, they will face TCU on Sunday. The Horned Frogs got past Arizona State in a nailbiter, 72-70. The question is, will Mike Miles Jr.'s injury cause him issues come tomorrow? We also have more links on the game in the WSU section above. … Grand Canyon hopes its NCAA appearance will lead to bigger things. … Elsewhere in the WCC, as we mentioned above, Saint Mary's methodically took apart Virginia Commonwealth. Next up for the Gaels is UConn. … The future seems bright for Santa Clara. … Portland has its opening-round NCAA women's game tonight, facing Oklahoma. … BYU lost its opening round WNIT game last night.
EWU: The Eagles will face Oklahoma State in Stillwater on Sunday in the NIT's second round. … Elsewhere in the Big Sky, Montana State hung with Kansas State but lost its opening-round game. … Weber State's first year under Eric Duff was not as successful as hoped. Sacramento State's women face UCLA today. … The Northern Arizona women lost in the WNIT. … Montana has a new defensive analyst with a familiar name.
Preps: Dave Nichols has a roundup of yesterday's action.
Chiefs: An undermanned Spokane team – four players missed with injuries or illness or undisclosed reasons – battled but lost 3-1 to visiting Tri-City. Kevin Dudley was at the Arena and has the game story.
Mariners: Dylan Moore has been a decent utility man for the M's the past couple years. They won't have him to open this one. He's injured and will be out a while. … Think Harry Ford is getting some ribbing after the WBC? You would be right.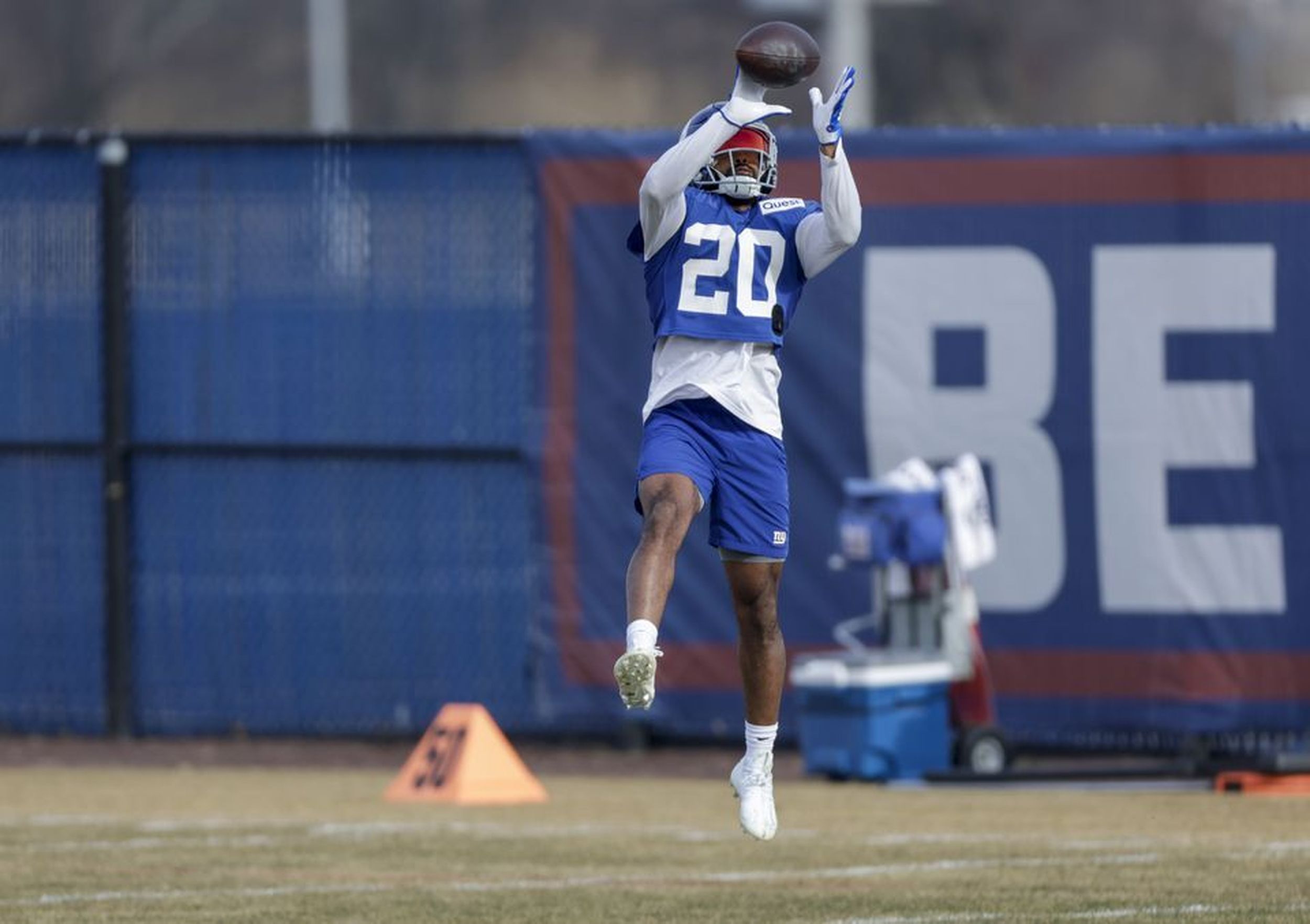 Seahawks: Seattle has been shoring up the defense in free agency. The latest addition is a safety, Julian Love who played with the Giants. He should help this year and be a hedge if others leave in 2024.
Kraken: A big opportunity awaits Seattle against Edmonton.
Sounders: Seattle faces LAFC today in a big MLS match. OK, it's early but it still seems big.
•••       
• We will be back on the S-R website early this afternoon with our TV Take from the WSU game. Hopefully, it will be more competitive than the game we did last night. And easier to watch. Until later …
Local journalism is essential.
Give directly to The Spokesman-Review's Northwest Passages community forums series -- which helps to offset the costs of several reporter and editor positions at the newspaper -- by using the easy options below. Gifts processed in this system are not tax deductible, but are predominately used to help meet the local financial requirements needed to receive national matching-grant funds.
Subscribe to the sports newsletter
Get the day's top sports headlines and breaking news delivered to your inbox by subscribing here.
---