Sports
A Grip on Sports: If there are too many rock fights, the NCAA's glass house might come crashing down
Sun., March 19, 2023 A GRIP ON SPORTS • We got out of the house yesterday. Took a walk. Cleared the air with some clear air. And then went back inside to watch a few more rock fights.
•••••••
• Love that term. Rock fight. Hate what it connotes. Basketball shouldn't be so physical. More flow is better. But when teams – we're looking at you Houston and Auburn – decide to play rugby instead of basketball, the officials have no choice but to blow their whistles. Often. Don't call it a ref show. Call it doing their job. And blame Kelvin Sampson and Bruce Pearl.
That's their philosophy. Other have it as well. Foul multiple times on every possession and dare the officials to call them. Coaches who do it this way rarely lose that bet. The NBA has cleaned up its game to a huge degree. It's time for the NCAA to do the same.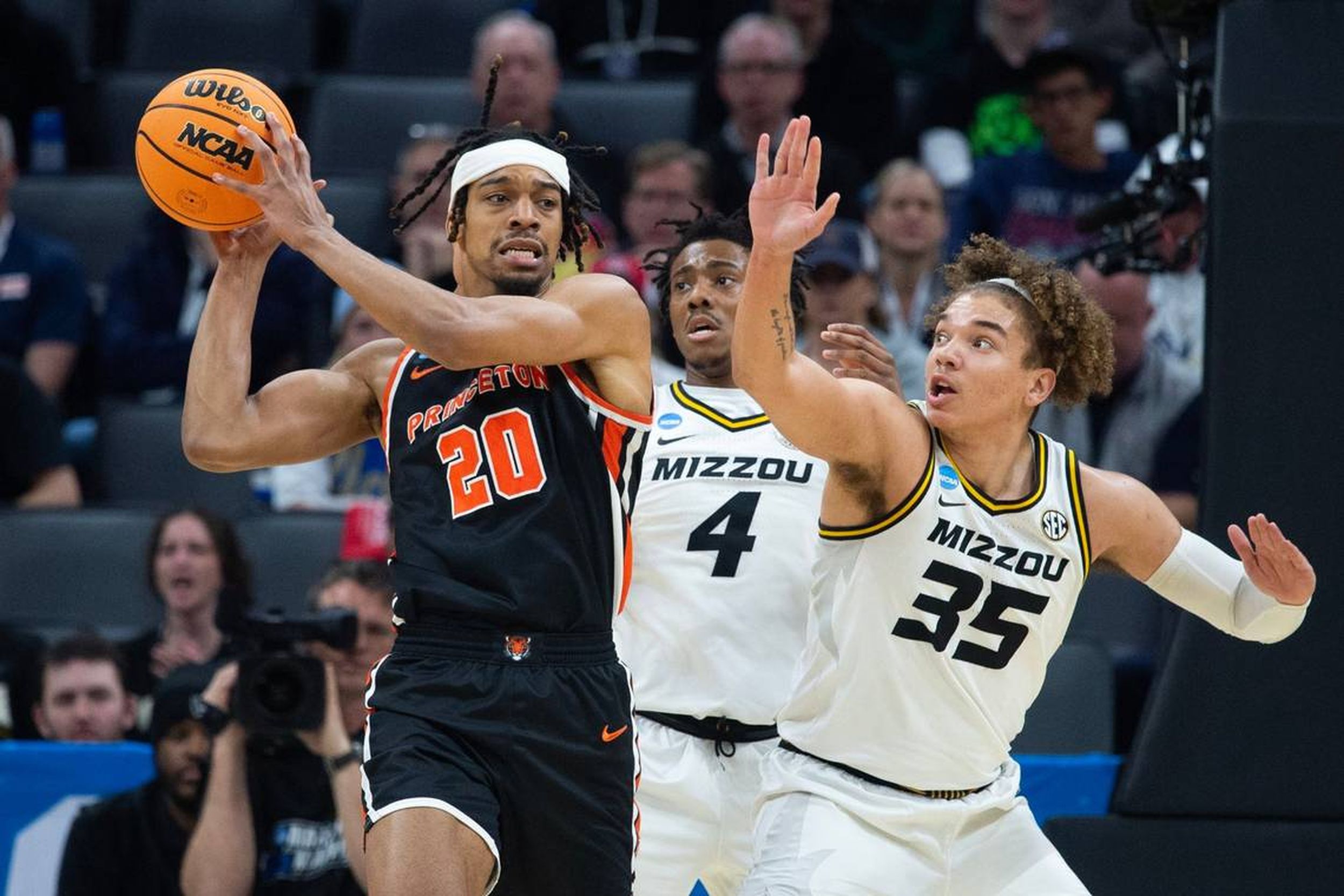 • OK, rant over. Let's celebrate what we saw. UCLA battled past Northwestern, but lost another key player to what looked like a pretty bad ankle injury. Tennessee did everyone a favor and sent Duke home. Arkansas ensured there would be a new champion. Princeton looks like a real contender. San Diego State played the way we hate, but won. And Alabama, Houston and Texas look like the best of the best.
There are eight more NCAA men's games today. Which ones are we looking forward to the most? Thanks for asking. We are actually rooting for Gonzaga, for no other reason than TCU's coach, Jamie Dixon, attended Notre Dame High in Sherman Oaks, California. And we despise Notre Dame High. Rivalries never die. Ergo, anyone connected to the school is on our Sicilian hate-until-we-die list. Nice enough guy, Dixon. We had a fine chat with him a decade or so ago. No matter. He's a Black Knight. And on our list.
We're also hoping UConn, Kentucky, Miami and Michigan State can find a way to win. That's the only way … forget it. You don't care about a bracket. Let's move on.
• We watched Washington State's disappointing loss to Florida Gulf Coast in the women's NCAA Tournament yesterday. About halfway through, we had two thoughts: Despite the seeding, it wasn't an upset (the oddsmakers had 12th-seed FGCU as a one-point favorite) and the fifth-seeded Cougars' game plan, on both ends, was deeply flawed.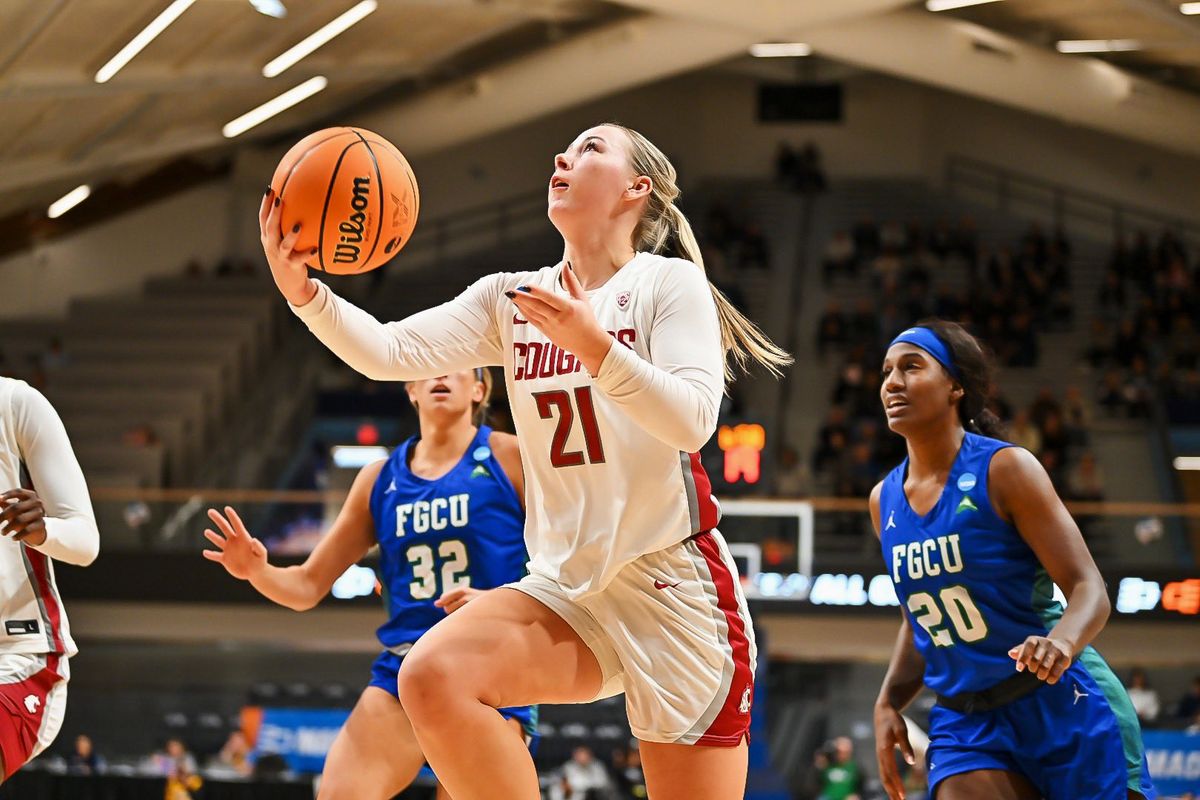 FGCU wants to shoot 3-pointers. Thirty-one a game in fact. Makes almost 12. Kamie Ethridge and her staff decided to take that away. They did it by not helping off drives. Which exposed the Cougars' relative lack of foot speed. Every Eagle seemed to have multiple straight-line drives to the rim for layups. FGCU scored 50 points in the paint in a 74-63 loss.
Turns out, Washington State's length might have been enough to harass the Eagles into a poor shooting night. Helping would have been OK with good closeouts, something the Cougars are more than capable of. But the worry of a gap being punched, a kick out and a slow close out must have been overwhelming.
On the offensive end, FGCU swarmed the gaps themselves. Took away penetration. Recovered well. And when the ball went into the post? As many as three Eagles attacked. In the end, the Cougars quit trying to get it inside. And the offense stalled. No driving lanes, no post attack, no chance.
It reminded us of how Mike Montgomery used to attack Tony Bennett's post doubles back in Bennett's WSU days. Montgomery's Bears ran sets depending on where the double came from. Throw it into the post, invite the double, screen the backside and kick it. Hit open shots and, a couple possessions later, no more post doubles. Something Bennett's team did well became a liability that quickly.
FGCU adjusted to what Washington State was doing. The same couldn't be said of the Cougars. After the game, Ethridge said she hopes their third consecutive NCAA opening-round loss would be a "gut-punch" for her team.
More than likely, it will be for the staff as well.
• If you are a baseball fan and you didn't get a bit excited about the United States' dramatic win over Venezuela in the World Baseball Classic last night, turn in your fan card. Even if Trey Turner hadn't come through with a two-out, two-strike eighth-inning grand slam and the U.S. had lost, the game – and the atmosphere – was unrivaled.
A sell-out crowd in Miami sold out all game, supplying a human-buzz soundtrack that made the game electric. You could feel the emotion through the TV.
The four semifinalists: the United States, Cuba, Japan and Mexico. The first two play today (4 p.m., FS1), the next two Monday (4 p.m., FS1).
• Spring sports are underway in the high schools. It's the busiest time of the year, with about a dozen sports going on, if you count both girls and boys.
Previews of those sports are available in today's S-R. The links are below.
•••
WSU: The NCAA game is our main focus this morning. Colton Clark was there and has a game story on the 11-point loss as well as another story on the future. … We watched the ESPNU broadcast, marveled how much better it was than the one we watched Friday night, and wrote this TV Take. … The baseball team fell at Oregon 14-8 in a non-pitcher's duel. … CJ Elleby is still out there, playing in the G League and hoping for another legitimate shot in the NBA. … Elsewhere in the Pac-12 and college basketball, as we mentioned above, UCLA kept the conference alive in the NCAA with a win over Northwestern. The Bruins have had quite a few injuries. … Oregon is still alive in the NIT. … So is Colorado. … USC had a good season. … Arizona State bowed out of the NCAAs with the loss to TCU. … Maybe Arizona's loss wasn't all that bad. Princeton looks good. … Among the women, Washington is preparing for its second WNIT game. … Stanford will have Cameron Brink back for today's NCAA game against Ole Miss. … Colorado shot down Middle Tennessee State in its NCAA opener. … UCLA defeated Sacramento State 67-45 to move on at home. … Utah is hosting as well and will face Princeton in the second round. … Arizona has won in the underdog role before. … In football news, yes, Oregon State is on the rise. But can the Beavers keep it up? … Oregon is a few days into spring practice and has some injuries. … Arizona State has four quarterbacks to sort out. … Arizona has an athletic tight end.
Gonzaga: The Big 12 and GU. The two seem connected. Though, personally, we hope they don't ever consummate the relationship in a conference-affiliation way. Anyhow, the connection runs deep again today, with the Zags facing TCU in the NCAA's second round. Theo Lawson has a game preview. … As one could expect, Texan Drew Timme has friends on Texas Christian University's basketball team. Theo has that story as well. And the key matchup tonight. … Dave Boling praises the Zags for playing the way we criticized above. … Jim Meehan documents the recent change in Julian Strawther's game. … Jim also delves into Mark Few's friendship with Dixon. Traitor. … Drew Timme has a tasty NIL deal with Pringles. Jim has that story. … Finally, Jim talked with Ryan Nembhard, Andrew's brother. … Elsewhere in the WCC, John Feinstein has a great story from Saint Mary's win. The Gaels take on UConn today. … The Oklahoma women ended Portland's NCAA Tournament appearance with an 85-63 win in Los Angeles. And, possibly, some college careers.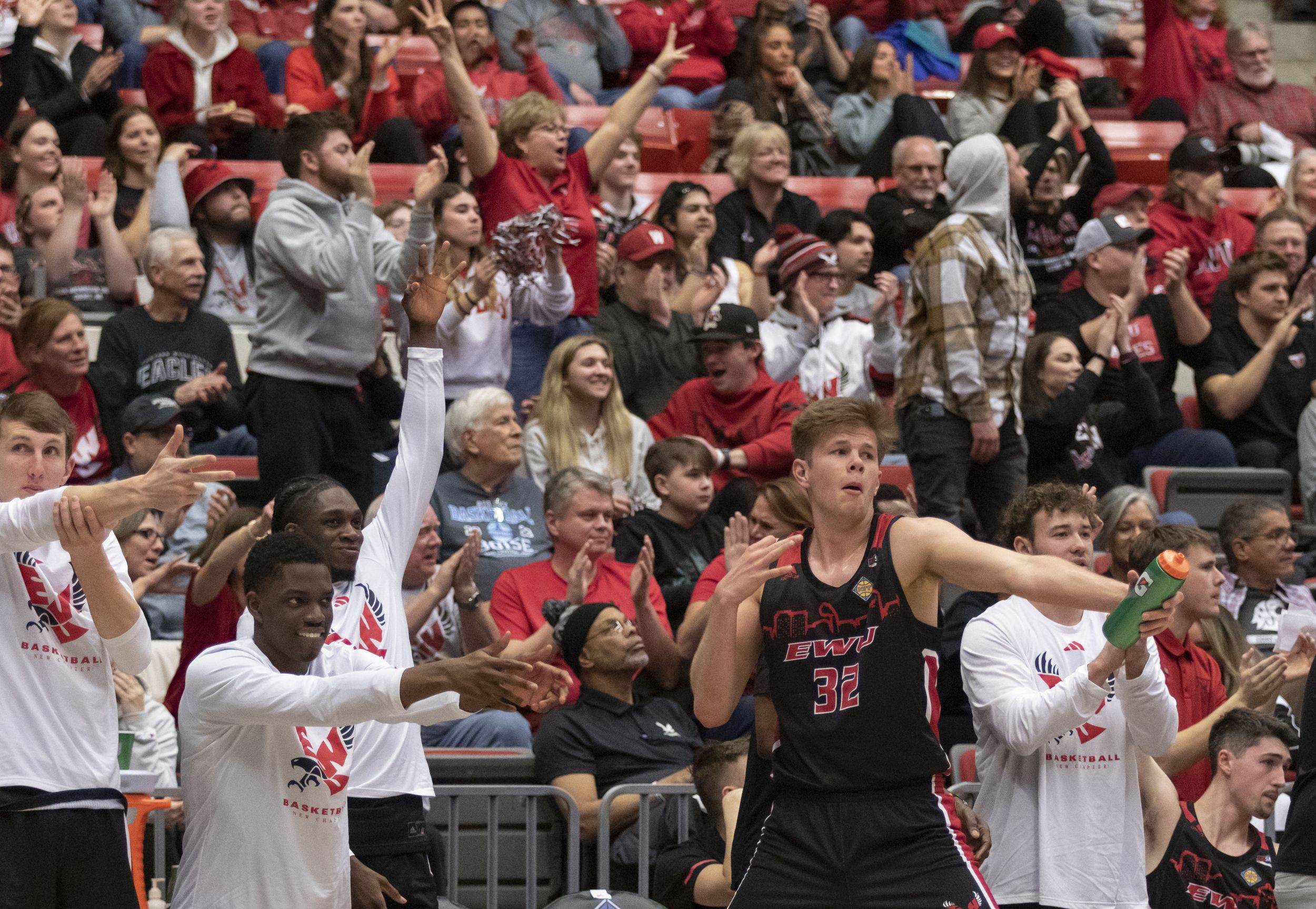 EWU: Another local team will try to win a game today against a Big 12 member. Eastern faces Oklahoma State in Stillwater as part of the NIT's second round. Dan Thompson has this preview. … Elsewhere in the Big Sky, Montana State needed a lot of things to go right to win its NCAA first-round game. Not enough did.
Preps: Yes, Dave Nichols has a roundup of Saturday's action. Start there. … But spend today focusing upon the spring sports previews. We have a handful to pass along. There is one on softball, with an accompanying look at all the GSL teams. … Baseball and the teams are covered as well. … So is track and field, as are the schools. … Golf covers boys and girls along with the schools. … Boys soccer is played in the spring too. … Tennis is also being played. … Dave also passes along the winter all-league teams from the area.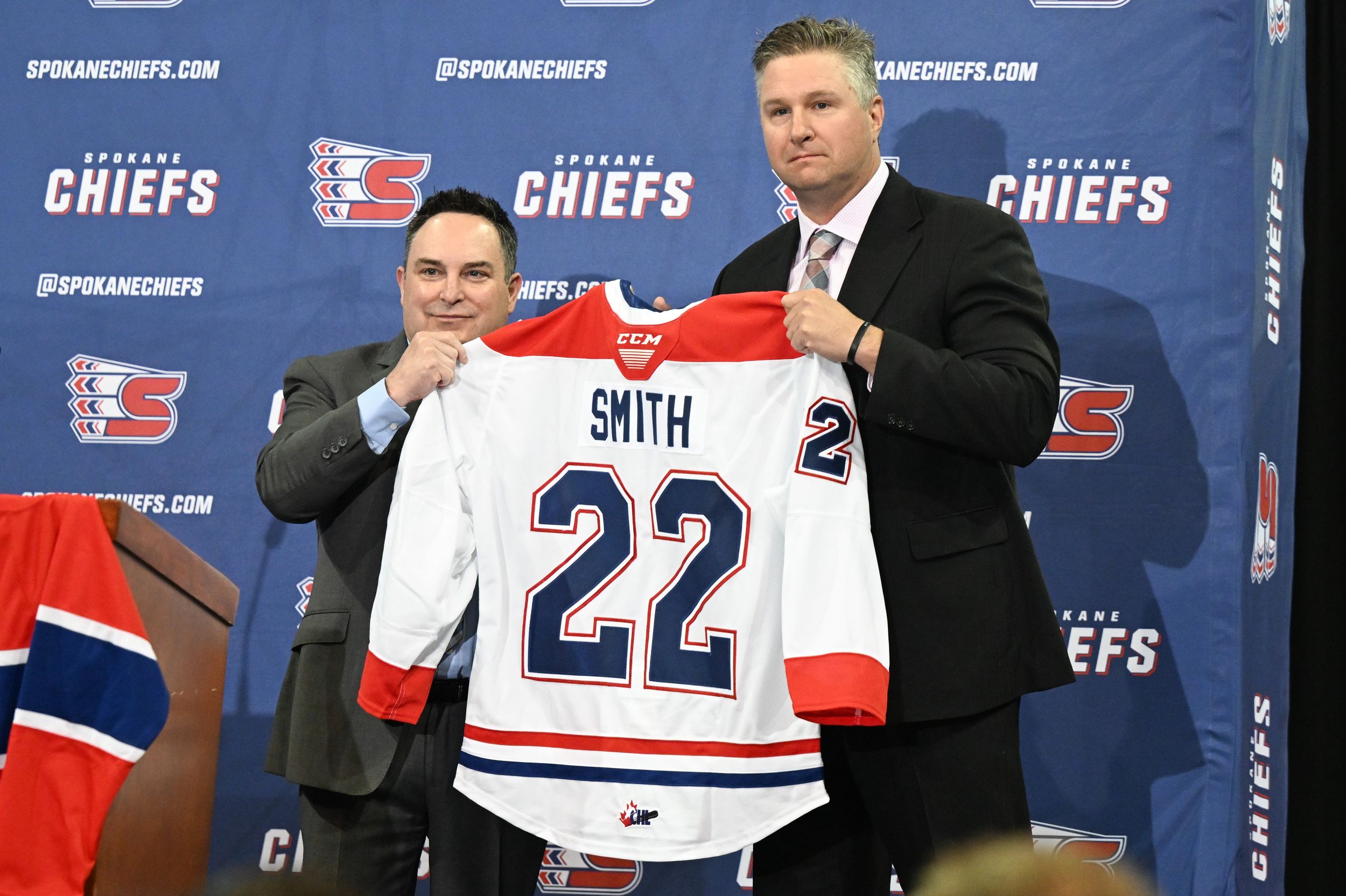 Chiefs: What happened this season? Kevin Dudley tries to explain how Spokane struggled so mightily and missed the postseason. … With the season almost finished, Spokane winds down with an 8-2 loss at Tri-City.
Mariners: Julio Rodriguez is back in camp. … Seattle rallied but Cleveland held on for a win.
Seahawks: What a first week of free agency for the Hawks.
Kraken: The goalie went to the locker room early, sick. And Seattle's chances of a big win over visiting Edmonton went with him. The Oilers won 6-4. … It's time for the Kraken to pick up their game.
Sounders: There was no scoring down the road at Lumen Field. Seattle and LAFC played to scoreless draw.
•••       
• Hope you have some time this morning. We got up before 6 and still feel rushed trying to put this together. Can't wait for May when things slow down. Until later …
Local journalism is essential.
Give directly to The Spokesman-Review's Northwest Passages community forums series -- which helps to offset the costs of several reporter and editor positions at the newspaper -- by using the easy options below. Gifts processed in this system are not tax deductible, but are predominately used to help meet the local financial requirements needed to receive national matching-grant funds.
Subscribe to the sports newsletter
Get the day's top sports headlines and breaking news delivered to your inbox by subscribing here.
---