News > Nation/World
US citizen held by terrorist network freed in West Africa
March 20, 2023 Updated Mon., March 20, 2023 at 11:46 a.m.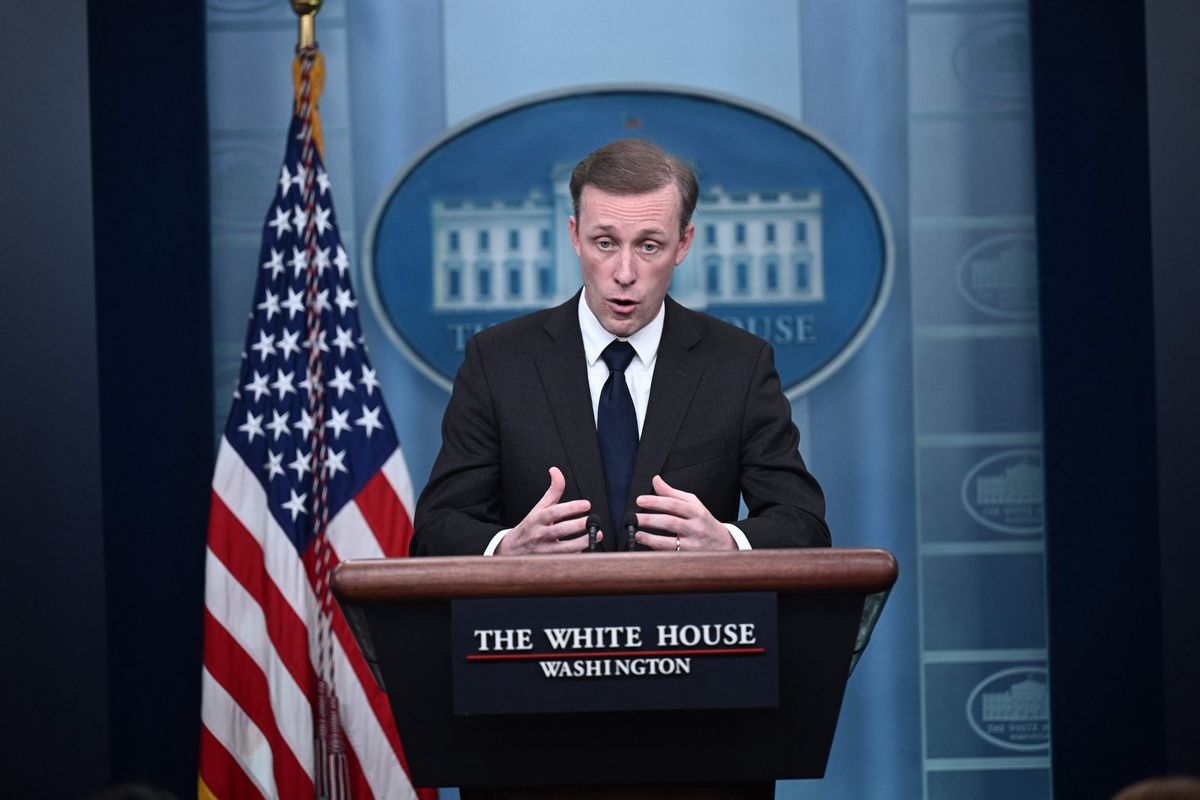 U.S. National Security Adviser Jake Sullivan speaks during the daily briefing at the White House in Washington, D.C., on Dec. 12, 2022.   (Brendan Smialowski/AFP/Getty Images/TNS)
An American man who was held hostage in West Africa has been released after more than six years in captivity, the White House said Monday.
Jeff Woodke, a Christian aid worker who was kidnapped, was held by a network that operates in Niger, Mali and Burkina Faso, according to a senior administration official who spoke on condition of anonymity. The Biden administration did not pay a ransom or make any concessions, according to the official.
Woodke's wife, Els Woodke, said he was transferred from captivity by Islamic State militants in Mali to an al-Qaida affiliate, the Washington Post reported in 2021.
"I'm gratified & relieved to see the release of U.S. hostage Jeff Woodke after over 6 years in captivity. The U.S. thanks Niger for its help in bringing him home to all who miss & love him. I thank so many across our government who've worked tirelessly toward securing his freedom," National Security Adviser Jake Sullivan said on Twitter.
Woodke was captured in Niger in October 2016, the official told White House reporters on a conference call.
The U.S. intelligence community and U.S. military worked to locate and release him, with assistance from France, Niger and other local partners. The official declined to say where Woodke had been held during the last few years. The captor network transcended international borders near Mali and Burkina Faso, the official said.
No other Americans are currently being held by the group.
"He is safe," Els Woodke told the New York Times by telephone. "I don't know yet if he is healthy."
Biden officials will get more details if Jeff Woodke is able to share information about his "horrific experience," the senior administration official told reporters.
Separately, French journalist Olivier Dubois was also released Monday. Dubois was kidnapped by an al-Qaida-affiliate in Mali on April 8, 2021. Dubois, 49, was taken hostage in northern Mali where he was supposed to interview a member of the group. In captivity for 711 days, Dubois was the last French hostage in the world held by an armed group.
Local journalism is essential.
Give directly to The Spokesman-Review's Northwest Passages community forums series -- which helps to offset the costs of several reporter and editor positions at the newspaper -- by using the easy options below. Gifts processed in this system are not tax deductible, but are predominately used to help meet the local financial requirements needed to receive national matching-grant funds.
Subscribe now to get breaking news alerts in your email inbox
Get breaking news delivered to your inbox as it happens.
---