Sports
A Grip on Sports: Once again UCLA and Gonzaga will meet in the NCAA tourney and another classic is possible
Tue., March 21, 2023 A GRIP ON SPORTS • We wouldn't call the basketball games between Gonzaga and UCLA a series, per se. Too few, too far apart Only seven meetings all-time, with the Zags holding a 5-2 edge. But classics? Yes, that word fits perfectly, at least when talking about the NCAA games. So does memorable.
•••••••
• In the past 17 years, the Zags and Bruins have met three times in the NCAA Tournament. A fourth is on tap for Thursday. Will it reach the level of the first of those matchups? Or the latest one?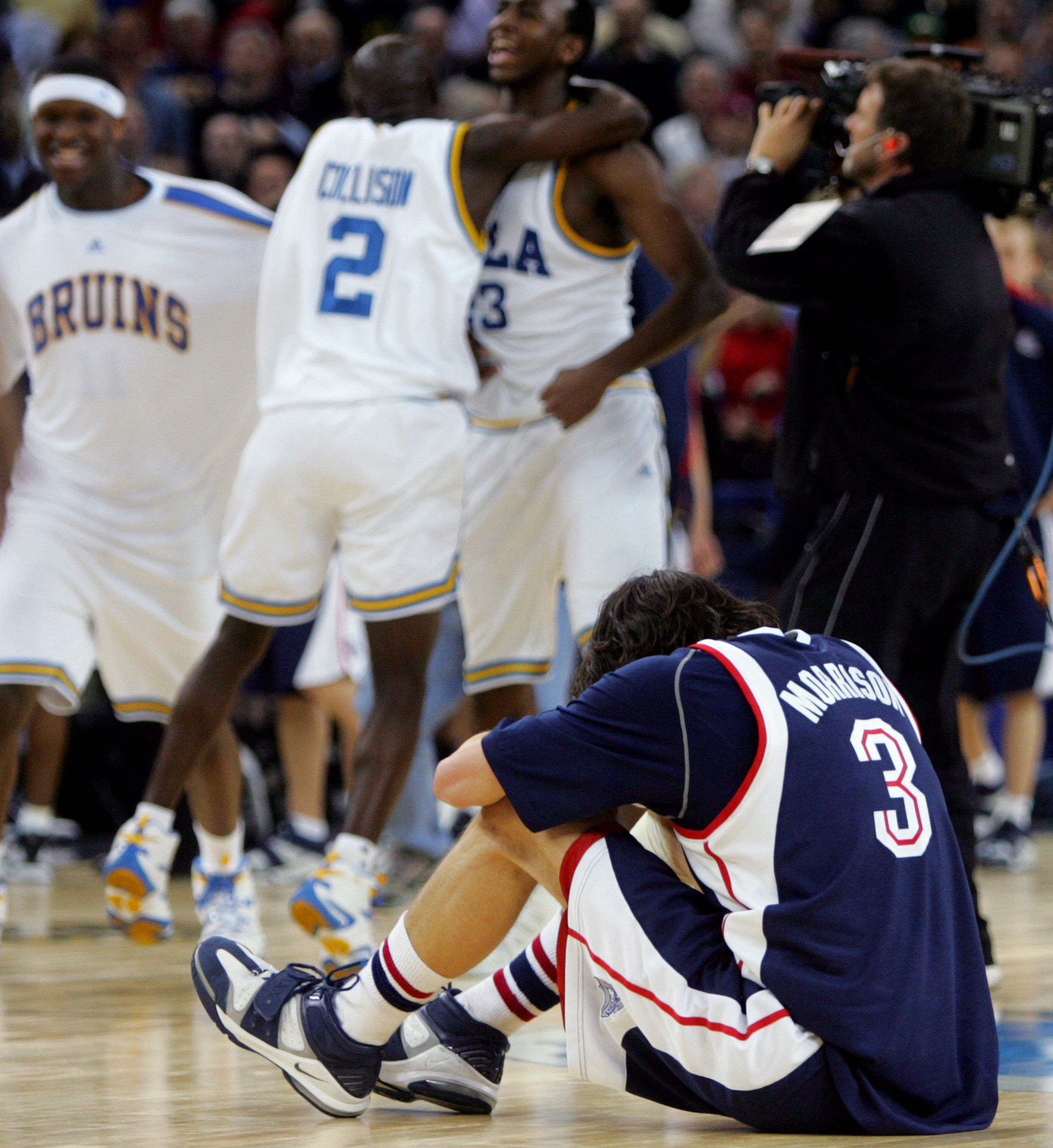 Seems impossible, and not because it doesn't have a chance to be a taut, dynamic, physical affair.
It's more a testament to the iconic nature of the bookend games.
We jump in the Wayback Machine and land in 2006. The NCAA's third round – just like this week.
On one side of the court is the Adam Morrison-led Bulldogs, 29-3, West Coast Conference champions after a 14-0 season. The Zags only losses all season? To third-ranked Connecticut, fourth-ranked Memphis and 18th-ranked Washington. Not their breakthrough year but up to that point their best.
The Zags enter the game having won 20 consecutive games. Rolling. And they roll to a 20-point lead over the seventh-ranked Bruins. Then Ben Howland's team, which would eventually lose the national title game, comes roaring back. Turnovers and missed shots hound the Bulldogs. When the final buzzer sounds, UCLA has won 73-71 and Morrison, an All-American and player of the year, sits weeping on the court, his Gonzaga career over.
Iconic? Oh ya. Iconic enough that Morrison has been appearing on our TV this week in a GU uniform, part of AT&T's "One Shining Moment" ad campaign. Did we mention the game happened 17 years ago? That's iconic all right.
And heartbreaking. The Zags didn't get an opportunity to avenge that defeat – in the tournament, not in some less-important regular season game – until 2015. In Houston. In a rather non-descript game, the Zags rolled to a 74-62 win in the Sweet Sixteen. That was also the first year of Gonzaga's run of eight consecutive Sweet Sixteens, a run that continues this week.
But the real revenge came in 2021. In Indianapolis. In the COVID-19-bubble of a Final Four.
National semifinals. The undefeated Zags. The upstart Bruins. Back and forth. Up and down.
A game for the ages. Quite possibly one of the top five or 10 Final Four games ever.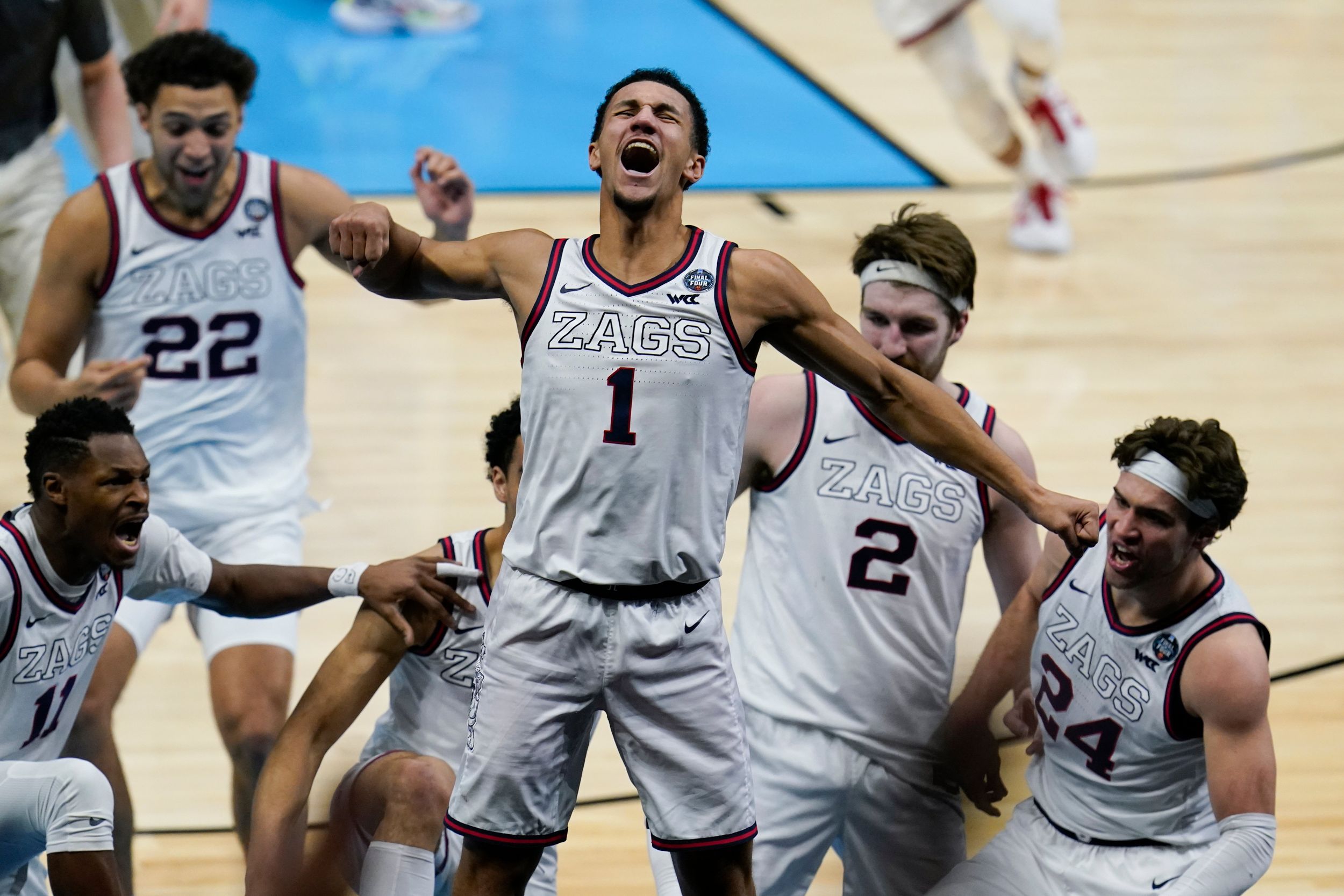 And it ended with a top-five shot, Jalen Suggs' near-halfcourt game-winner in overtime, giving the Bulldogs the 93-90 victory. The game, and shot, would have been even more legendary if the Zags had gone on to win their first national title. But, alas, they were drained – their five starters played more than 41 minutes – and were overwhelmed by Baylor in the finals.
Two incredible games. Two fantastic finishes. Two teams that came up short, quite a bit short, in the NCAA finals.
Maybe Thursday's winner will get to the last Monday of the season once more. And this time win it all. We wouldn't bet against it.
• By the way, while looking back at the latest NCAA game, we were struck by how easily Drew Timme scored. No, really. The then-sophomore post had 25 points on 15 shots. The noted defensive genius, Mick Cronin, with a veteran team and almost a week to scheme, was still was carved up by the Zags' historic offense.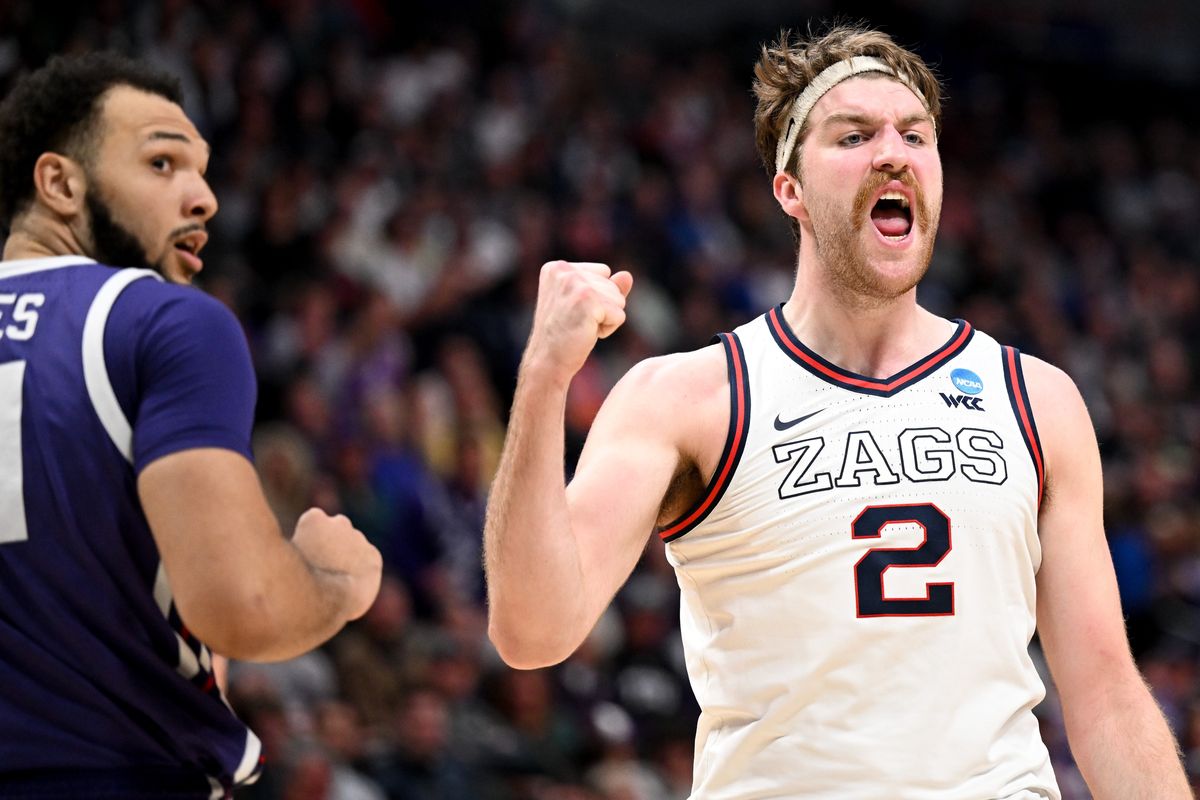 Heck, last season, when the two teams met in Las Vegas in November, the Bruins' defense was AWOL. The Zags shot 56 percent from the floor and routed UCLA 83-63, leading by 20 at halftime. This time, they handled Timme better, limiting him to 18 points on 6-of-12 shooting. But Andrew Nembhard, coming off Timme's screens, had an easy time of it, scoring a game-high 24 points and missing just four shots – all from beyond the arc.
If you're hanging this year's bracket on the hook of Cronin's defense, don't be surprised if it slips to the floor. Whatever the Bruins did in Indy and Vegas didn't work – Gonzaga averaged 88 points in those two.
UCLA, lacking its best defensive player (Jaylen Clark, Achilles tear) and possibly without another guard (David Singleton, ankle sprain), will have to come up with a different game plan.
Or, at least, execute better on that end.
•••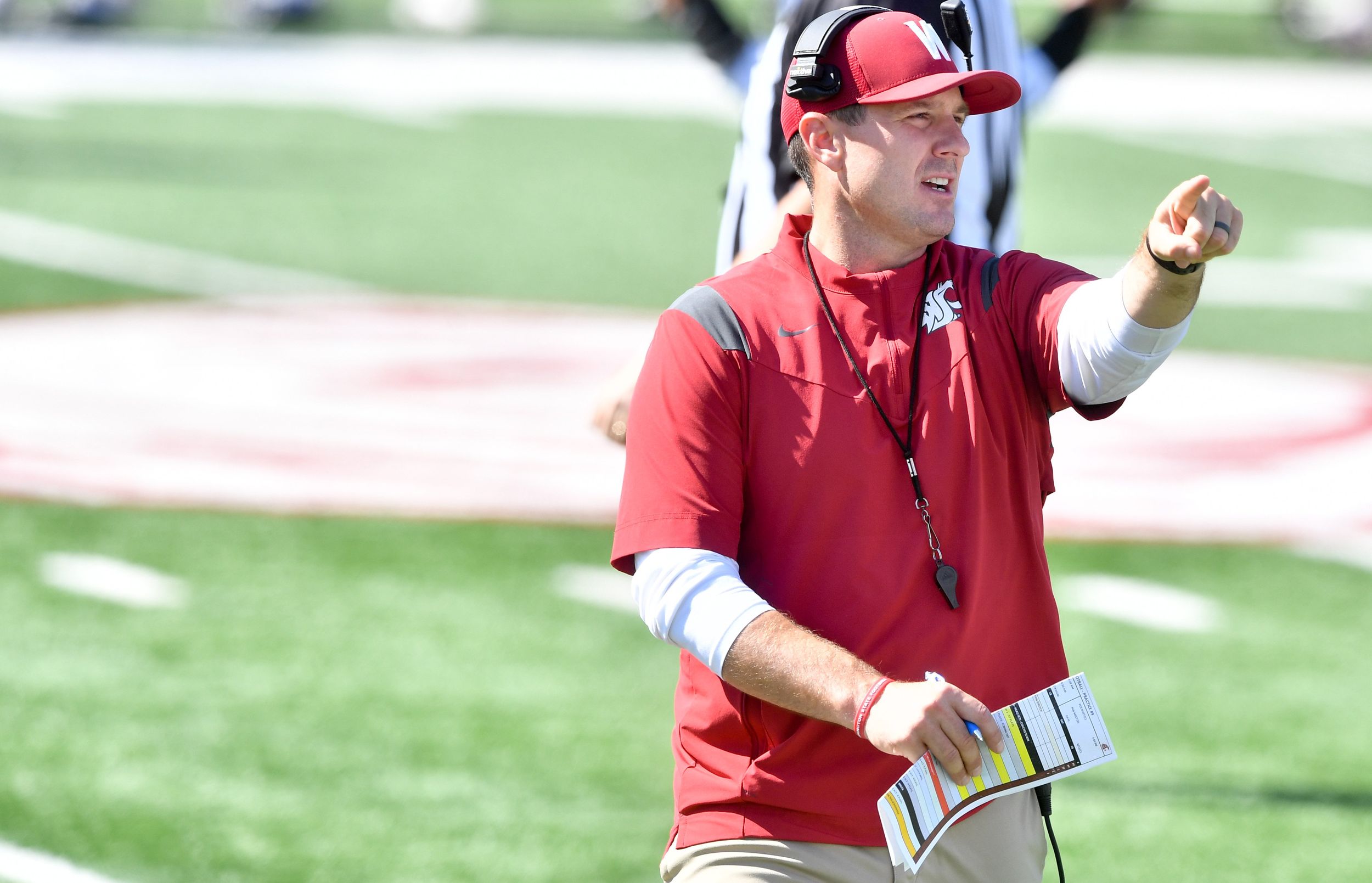 WSU: As we write this, the Cougars are on the football field. Spring practice has begun. It will be a new-look Washington State team this fall, so Jake Dickert has a lot of introductions to make. Colton Clark is not one of them. He's been around Pullman a while and has this primer as practice begins. … Elsewhere in the Pac-12 and college basketball, the media rights saga, which has rivaled anything Homer wrote a couple millennial ago, is almost over. At least it seems that way. Jon Wilner delves into it again in the S-R. … So does The Athletic. … Wilner also has this winners and losers piece in the S-R as well as a Sweet 16 power ranking in the Mercury News. … The Times' Matt Calkins bemoans the conference's NCAA success, or lack of same. … Another player announced he will return next year for Washington. … Colorado has a lot to iron out before next season. … Utah just keeps losing players off its roster. … We wrote about UCLA and Gonzaga above. We link stories about the Bruins here. … Arizona State has won 20 games four times under Bobby Hurley. … Among the women, UCLA got past Oklahoma to reach the Sweet Sixteen. Now the Bruins face NCAA favorite South Carolina in the Gamecocks' backyard. … In the NCAAs, it's always good to defeat Duke. That's what Colorado accomplished yesterday. … Stanford suffered a historic loss and now must look toward next season. … Arizona made adjustments in its loss to Maryland but so did the Terps. … Oregon moved on in the WNIT with a rout of Rice. The Ducks will host San Diego next. … In football news, spring practice is already underway at Colorado.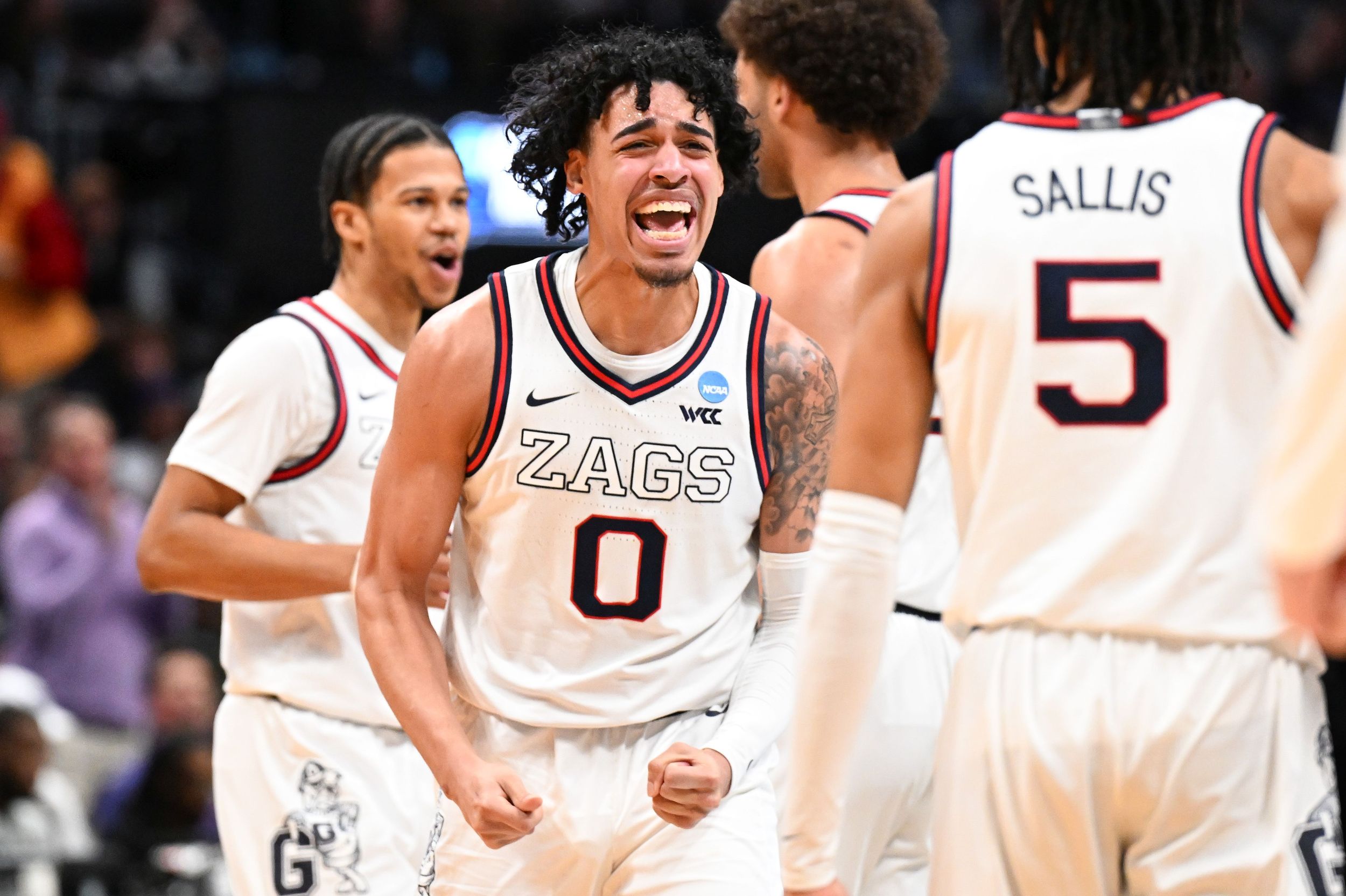 Gonzaga: Theo Lawson has an in-depth look back at the weekend in Denver. … In baseball news, Dave Nichols is in Arizona checking up on the Rockies' players who might be in Spokane this summer. One of them is Gabriel Hughes, who this time last year was pitching for the Zags. Hughes made his first start in a major league spring training game last night and earned the win. … Back to the win over TCU. It ended with the epitome of a bad-beat. But the guy who supplied it, the Frogs' Damion Baugh, doesn't care. … Elsewhere in the WCC, now Saint Mary's has a new goal. Getting deeper into the NCAA tourney.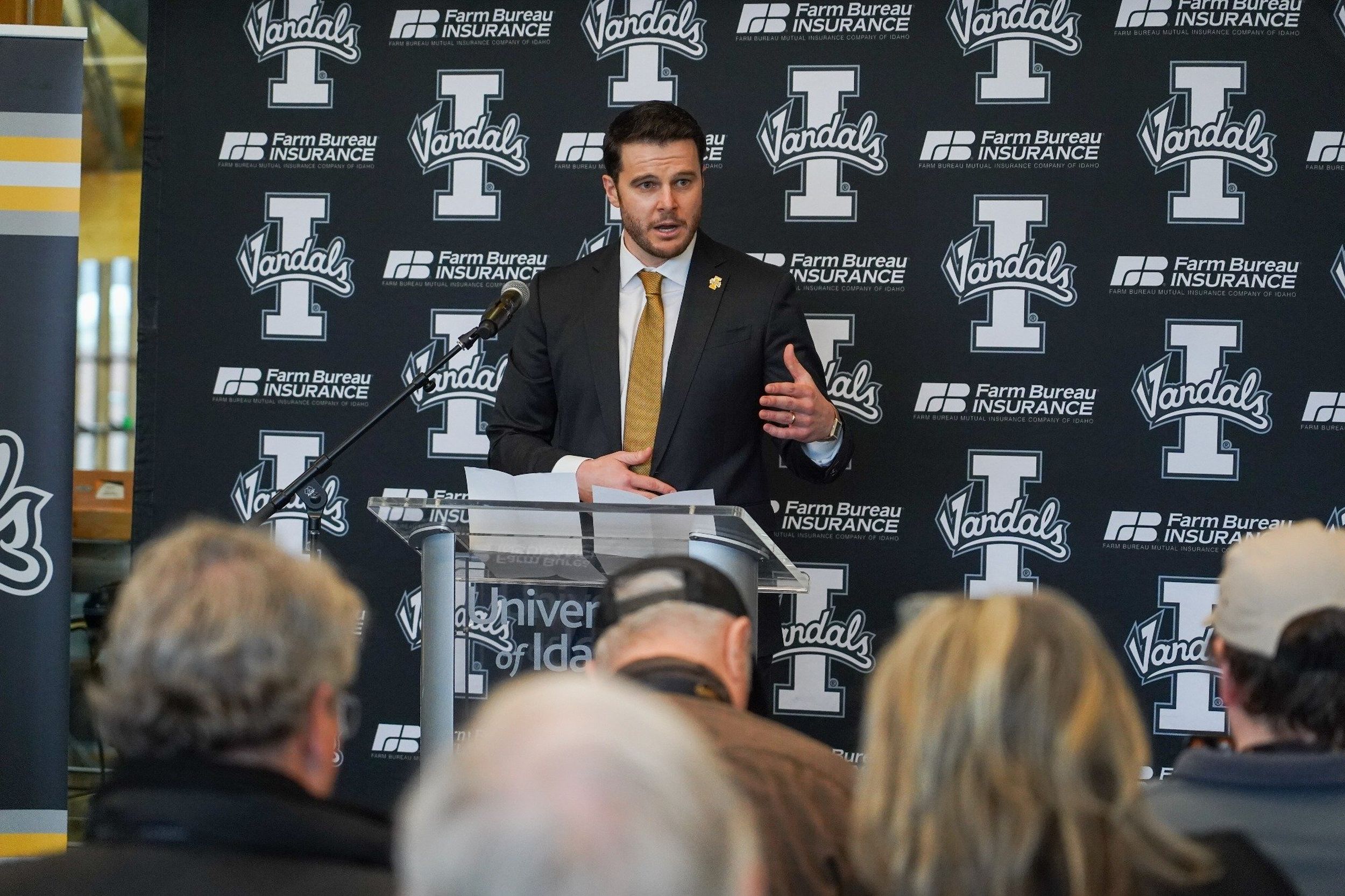 Idaho: From Eastern assistant Alex Pribble was introduced yesterday as the Vandals' head basketball coach. Peter Harriman was at the press conference and has this story. … Elsewhere in the Big Sky, Montana State has a to-do list for the spring.
Whitworth: A couple of Pirate basketball players earned all-Region 10 honors. That news leads off the latest S-R local briefs column.
Preps: Spring has so many sports, not a day goes by, when the weather is decent, there isn't games. We have a roundup on Monday's action.
Mariners: Seems like a good day to catch up with Cal Raleigh. Ryan Divish spent some time with him and has a look at how hard it is to be a great catcher. Of course, Raleigh is also known for his hitting, one swing of which will live in club history. … Jarred Kelenic left yesterday's game with quad tightness.
Seahawks: Seattle has made some free agent moves. How will they impact the team's draft strategy? … Part of the fallout with the new players is defensive lineman Al Woods has been let go. … Teoscar Hernandez didn't play much in the World Baseball Classic. … Speaking of the event, the U.S. and Japan will play in the championship game.
Kraken: The Kraken may be using a backup goalie due to an illness.
•••       
• We're ready for April. Warmer weather. Flowers. Less to worry about every morning. By the way, the family is headed on vacation in early May. No, a real one. With someone housesitting and all that. And we have made a deal with the rest of the Grippis. No Grip on Sports. For more than a week we will be abandoning you. Leaving you to the Interweb's wolves, so to speak. In the dozen years since we retired and starting doing this, we've never done such a thing. Because it is unprecedented, we thought we would give you an early heads-up. We'll remind you again later. Until later …
Local journalism is essential.
Give directly to The Spokesman-Review's Northwest Passages community forums series -- which helps to offset the costs of several reporter and editor positions at the newspaper -- by using the easy options below. Gifts processed in this system are not tax deductible, but are predominately used to help meet the local financial requirements needed to receive national matching-grant funds.
Subscribe to the sports newsletter
Get the day's top sports headlines and breaking news delivered to your inbox by subscribing here.
---