Sports
A Grip on Sports: Great endings, high expectations and new beginnings are a great way to get over the hump
Wed., March 22, 2023 A GRIP ON SPORTS • With another NCAA weekend looming and spring in full throttle, if not bloom just yet, we have some midweek thoughts. Wednesday's witticism? That would be asking us to be witty, and that's probably a stretch.
•••••••
• Fantastic finishes are not just the property of the NCAA, are they? Tuesday night the globe was treated to a Shohei Ohtani vs. Mike Trout showdown with the World Baseball Classic on the line and the region received the gift of an overtime game between the Kraken and Stars.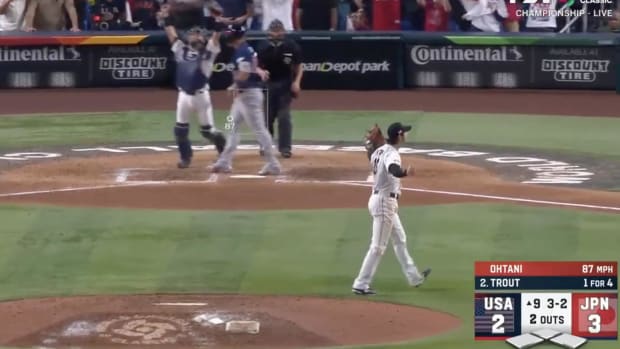 Each ended in dramatic fashion. One will reverberate for a while, the other will be lost in the flotsam of a seemingly endless NHL season. And yet, for a few seconds, each made our heart pick up the pace.
Ohtani worked the count full to his Angel teammate with Japan leading 3-2 in the top of the ninth. Then, instead of challenging him with a 101-mile-per-hour fastball, he threw a long, sweeping, flat slider that Trout waved at and missed. Game, tournament and bragging rights to Japan – and to the world's most impressive player.
If that moment on FS1 wasn't enough, over on Root you could have watched Seattle give up two goals late – Dallas pulled its goalie and tied the game – before somehow regrouping and winning 5-4 only 112 seconds into overtime. Adam Larsson scored the winning goal, sending the 18,532 in Dallas home disappointed. And kept us from feeling the heartbreak of defeat twice in one otherwise exhilarating night.
• For Gonzaga fans to have an exhilarating night Thursday, all the Zags have to do is win. Doesn't matter if it is 93-90 or 83-63, which just happen to be the final tallies of the schools' last two games against each other. When you are playing in the NCAA Tournament, Al Davis' mantra-turned-cliché is prime.
Which means all UCLA has to do is win, right? Well, not necessarily. We're not sure there is a fan base in the country with more warped expectations than the Bruins'. With a couple seniors on their last go-round, UCLA has been considered one of the handful of teams who could win the title all season. (The Zags are not in that category, falling out with their three nonconference losses.)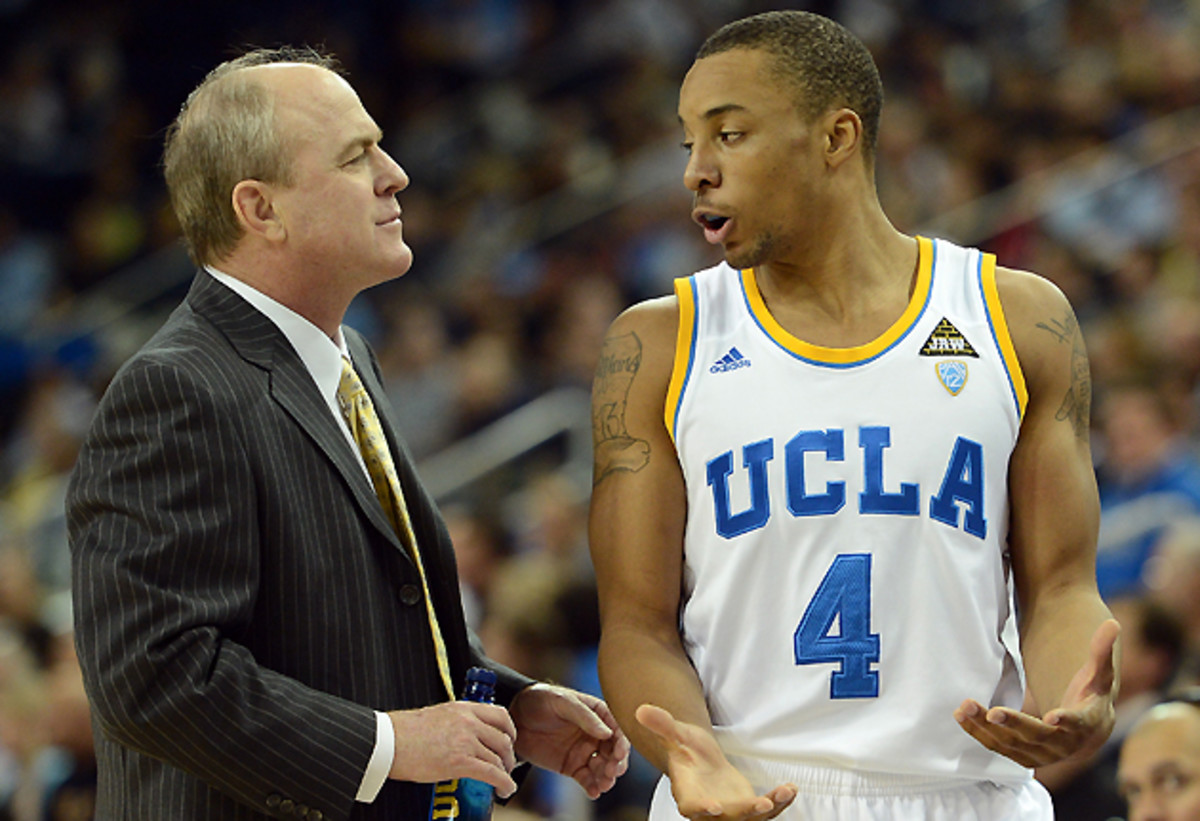 And, after a record 11 trophies, Bruin fans expect nothing less. How do we know? Ask former coach Ben Howland. After making three consecutive runs to the Final Four between 2006 and 2008, Howland was run out of Westwood in 2013 – after winning the Pac-12 regular season title. Part of the problem? The Bruins were boring. They won with defense. The offense was stale.
Four years ago, UCLA realized the error of its ways and hired Howland 2.0. Mick Cronin came over from Cincinnati with a defense-first mentality and an offense that is all about executing sets. And the Bruins have won again. Two years ago they made the Final Four. This year they won the Pac-12 regular season title.
But lose Thursday and there will be rumbling. Heck, lose in the Final Four again and there will be rumblings in Westwood. Only a title will quiet the crowd.
• Football? In this weather? Well, yes. Washington State kicked off spring practice Tuesday in Pullman. It was cold. Mainly because the Cougars practice early in the morning. So cold, in fact, we wonder if the name tags stayed attached to the uniforms.
We jest, of course. There were no "my name is" stickers on the front of the jersey, but there may as well be.
Coach Jake Dickert is putting his imprint on the program, with new assistant coaches and new players. Spring practice is, as Dickert said after the first workout, geared toward the little details. Why? Because Washington State is "not a veteran team," as Dickert put it.
There is some anxiety in that, we're sure, among the Cougar faithful. But, also, a little comfort. After all, some of the better WSU teams in the past held the same unknown qualities. Heck, in 2018, the Cougs had no idea who would step up and lead the team. And that turned out OK.
Maybe this fall will be similar. We have all spring and summer to find out.
•••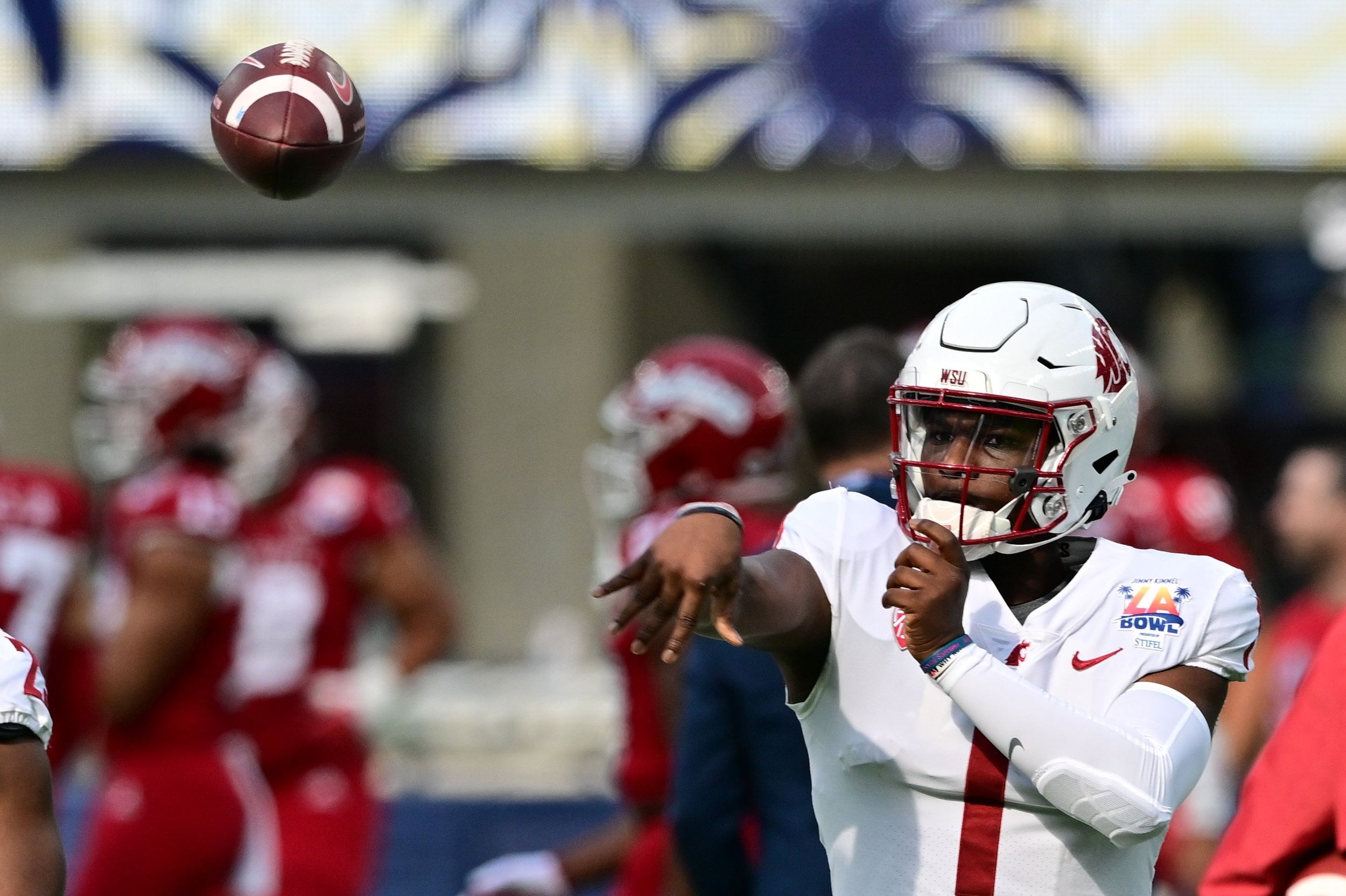 WSU: Colton Clark was back from Philadelphia and on the sidelines in Pullman for the first spring practice. He has this in-depth – and we mean it literally ­– coverage. …The baseball team traveled up U.S. 195 to face Gonzaga but lost 12-7 in a nonconference game. … Elsewhere in the Pac-12 and college basketball, Jon Wilner breaks down the Sweet Sixteen in the Mercury News. He thinks favored UCLA will cover the 2.5-point spread. … To do it, the Bruins may have to overcome some key injuries. Two players are questionable for Thursday. … Pretty smart move in one way. After his Oregon team lost at home to Wisconsin in the NIT, Dana Altman turned the lens from the Ducks' poor play toward the sparse crowd. He went off because only some 3,500 people came to the game. In Eugene. On a Tuesday. With short notice. During finals. OK, then. Made the 3,000 or so who did come feel real supportive, we bet. … Poor shooting cost Colorado often this season. … Arizona State has extended Bobby Hurley's contract. … Among the women, other than Stanford's loss to Ole Miss, it was a good first NCAA weekend for much of the Pac-12. … JR Payne's Colorado team continues to outpace expectations. … Lynne Roberts has made her mark at Utah. … Washington will play Kansas State in the WNIT. … In football news, we may have missed this story on Oregon State's spring from the weekend. We're not sure, but we pass it along just in case. … Colorado is also introducing a bunch of new faces. …There is a battle for the backup quarterback spot at Utah. Ya, the Utes are loaded again. … Arizona is four practices into spring and some depth-chart shape is appearing. … USC is counting on a former Arizona receiver.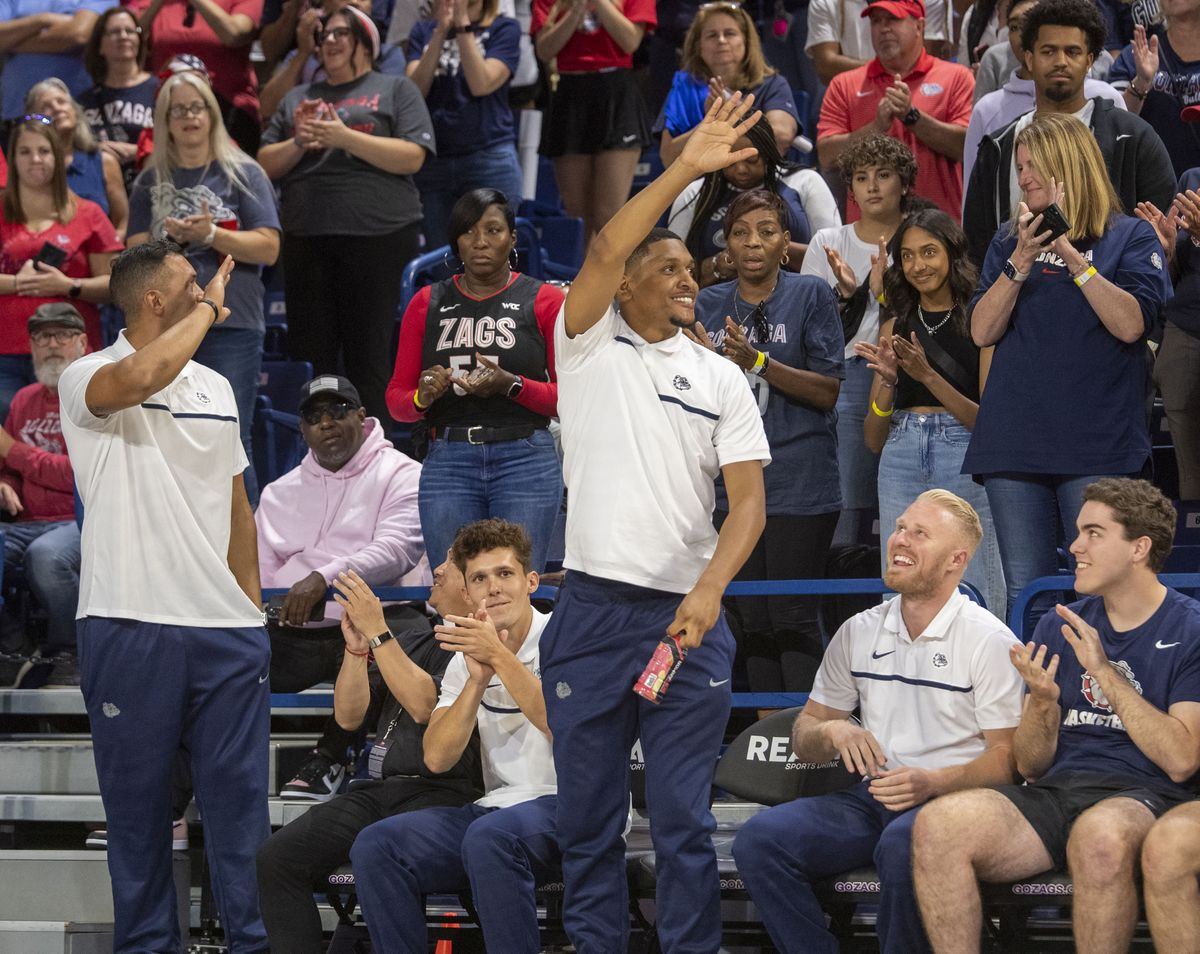 Gonzaga: With the UCLA game still a couple days away, today's focus is off the court. As in social media. Jim Meehan has this story on how the public's negative comments are able to seep into the locker rooms in a way unthought of 20 years ago. … Jim also has a story on Drew Timme being a finalist for the Naismith Award. … Theo Lawson touches on how much Zach Norvell Jr.'s return to campus has meant to this Gonzaga team. … Dave Boling delves into the past, mining a long-ago NCAA loss to UCLA for today's column. His point? Sports is better when athletes show their human side, as Adam Morrison did then. … Speaking of Morrison, we mentioned his commercial prominently yesterday. Justin Reed looks at it some more, while Garrett Cabeza touches on the Zags as a national brand. … The Athletic makes a case for Anton Watson as Gonzaga's most important player as well as looking at the matchup. … The baseball team picked up a midweek win over visiting WSU. … Elsewhere in the WCC, if you are really bored, here is a story about BYU and the Big 12. At some point we will stop linking them but that point isn't here just yet.
EWU and Idaho: Around the Big Sky, Montana State has lost a basketball player to the portal.
Preps: We can pass along Dave Nichols' roundup of Tuesday's action.
Mariners: Andres Munoz has his family in his corner. That's crucial for him. … The Mariners are getting closer to making roster decisions.
Seahawks: Larry Stone thinks a Bobby Wagner reunion is the right thing to do. … Who will the Hawks draft now? … L.J. Collier's agent thinks the Seahawks didn't use his client correctly.
Kraken: As we mentioned above, Seattle won in overtime. The Kraken are closing in on an NHL mark for improvement.
•••       
• We're supposed to get rained on tomorrow. Today? It is expected to be nice. We went on a long walk with Kim and Donut yesterday, winding in-and-out of the sun. When in, it was perfect. When out? We had to dodge some ice patches and my decision to wear shorts seemed ill-advised. Did we learn anything? Nope. Shorts it is today. Until later …
Local journalism is essential.
Give directly to The Spokesman-Review's Northwest Passages community forums series -- which helps to offset the costs of several reporter and editor positions at the newspaper -- by using the easy options below. Gifts processed in this system are not tax deductible, but are predominately used to help meet the local financial requirements needed to receive national matching-grant funds.
Subscribe to the sports newsletter
Get the day's top sports headlines and breaking news delivered to your inbox by subscribing here.
---