Sports
A Grip on Sports: Whatever happens for Gonzaga tonight, we know who our Mr. Zag is from now on
Thu., March 23, 2023 A GRIP ON SPORTS • There are people we know who look forward to watching "One Shining Moment" every year. That's the extent of their college basketball fandom. Fine. But it's the games that get us there that matter so much.
•••••••
• Take, for example, the one game that dominates tonight's schedule. CBS will show the country the fourth NCAA Tournament meeting between Gonzaga and UCLA, starting at 6:45. A Sweet Sixteen matchup that may rival anything we see in the Final Four.
One of the nation's best teams move on the Elite Eight. The other?
Ah, there's the rub. In a win-and-advance tournament, we rarely take time to appreciate the team that doesn't win. Too much ahead. We must move on. Quickly.
So, we will do it today. Before the ball is tipped.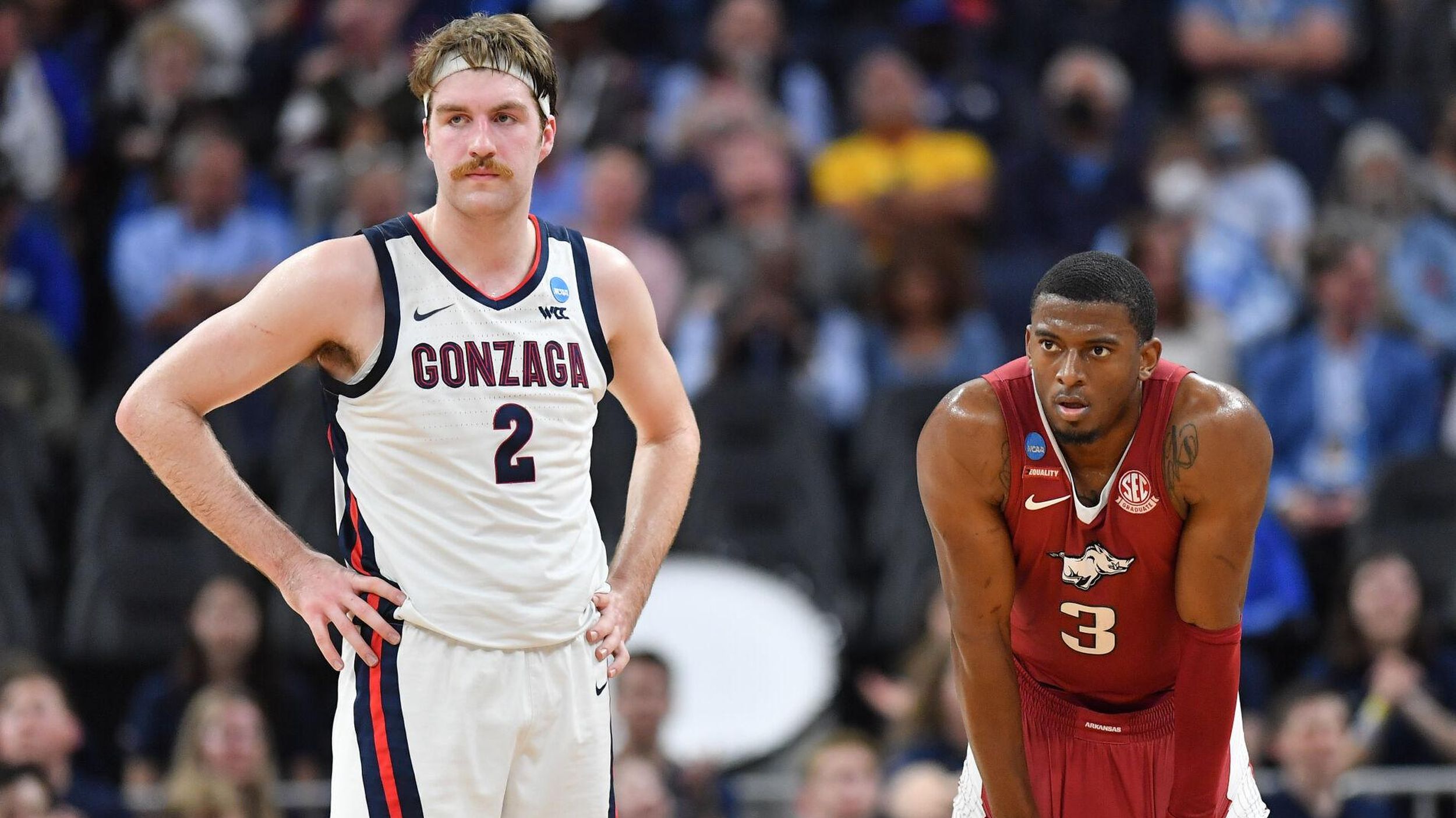 No matter who loses tonight, the locker rooms are going to feature some emotional goodbyes.
If it's the Zags, the game will mark the end of Drew Timme's career. No doubt about that, nor is there any doubt about Rasir Bolton's career also ending. Bolton has exhausted his eligibility and Timme has announced he won't use his COVID-19 year and return. After four years in a Zags uniform with Timme, more than likely it will also be the end of Anton Watson' career. Though he also has a COVID-19 year he could use, there is little chance he will.
Not to diminish what Bolton has meant to the Zags the past couple seasons, the keys here are Timme and Watson, for different reasons.
Timme may just be the best player ever to don a Gonzaga uniform. Not the best pro. We all know who that is. But the best while a Zag. The school's all-time leading scorer. In the top 10 for assists. And, in a close contest with Adam Morrison, the winner of the school's most-famous mustache award.
His abilities on the court will be missed. His persona, one that permeates – maybe overpowers – the program, will be as well. His presence has been dominating, a lightning rod of good and bad for the last three (All-American) seasons.
But he's not Mr. Zag. Not in our eyes, though we admit we have some prejudice. That honor goes to Watson.
His resume is unmatched, not by Morrison, not by David Pendergraft, not by our coaching colleague Sean Mallon.
All had the local high school connection, something that we see as crucial in the highly fictional award. All represented Gonzaga well. But what sets Watson apart is his path.
We were lucky enough to watch everyone we've mentioned here grow up. Morrison, Pendergraft and Mallon all were ticketed for greatness at a young age. Through youth and prep basketball, we watched their steps from where they began to where they ended up.
It was Watson, however, who took the biggest. We spent more than a year coaching him when he was middle school age, as he began to understand what it takes to become, well, what he is now. The potential was there. Always. It showed in high school. It showed, in short spurts, his first three years at Gonzaga. It has been realized this season.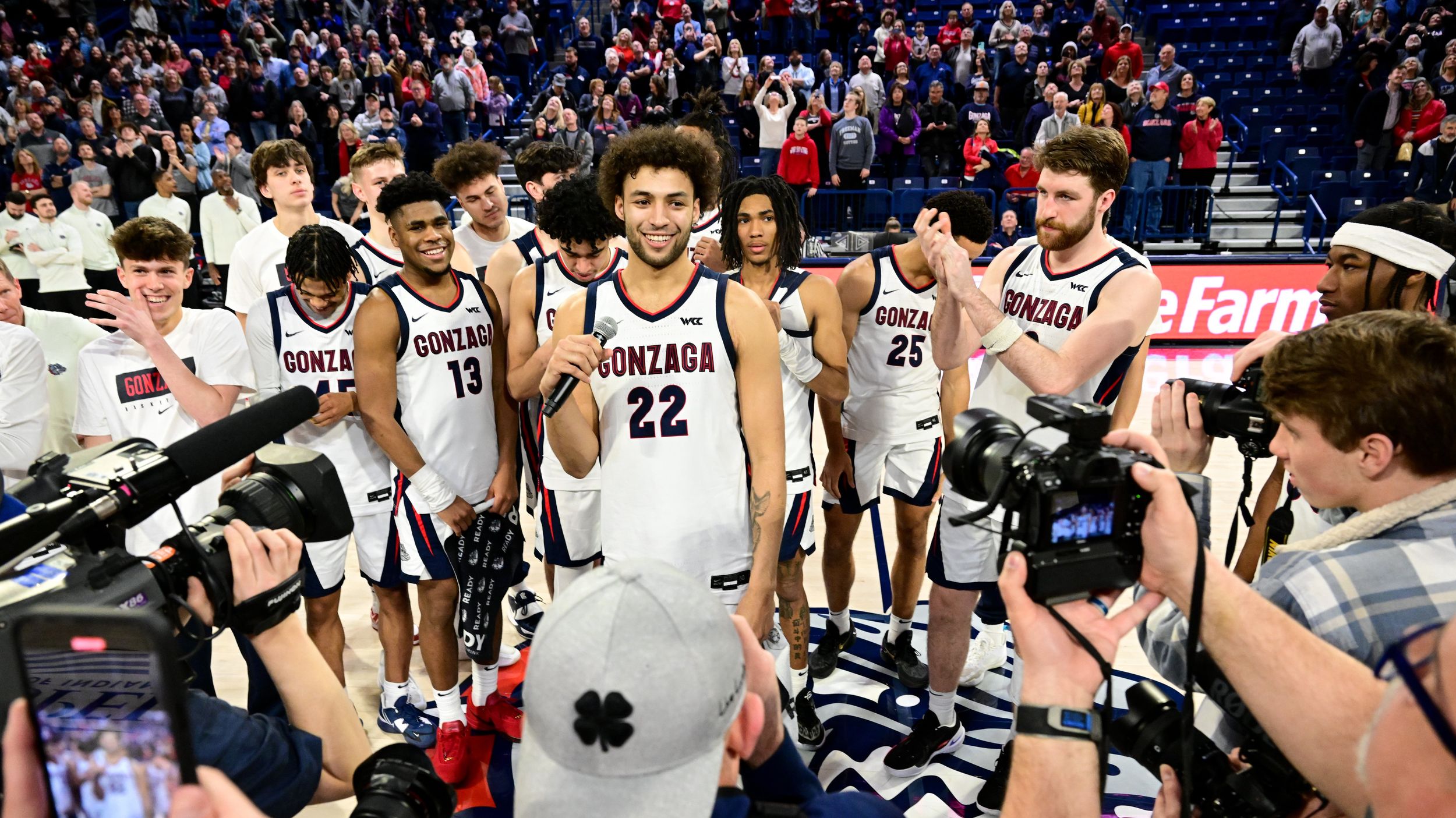 What we saw in seventh and eighth grade is what the nation is seeing in this NCAA Tournament. A player who can turn a game without scoring a bucketful of points. One who is recognized as a top-tier "glue guy," a player who won't let his team come apart no matter what happens.
He may not be the Zags' leading scorer. He's not the leading rebounder. Nor does he lead in assists. He just does all those things well.
As well as four more crucial elements. He defends. He supplies toughness. He doesn't back down. And he does whatever Gonzaga needs to win.
He's been doing that so well the past month or so, the Bulldogs haven't. It's why they enter tonight's third showdown with UCLA since he and Timme have joined the program not as a betting favorite, maybe, but as the real one.
Will it be another of his, and the Zags', shining moments? Or will it be the final game of his senior year?
We'll find out soon.
•••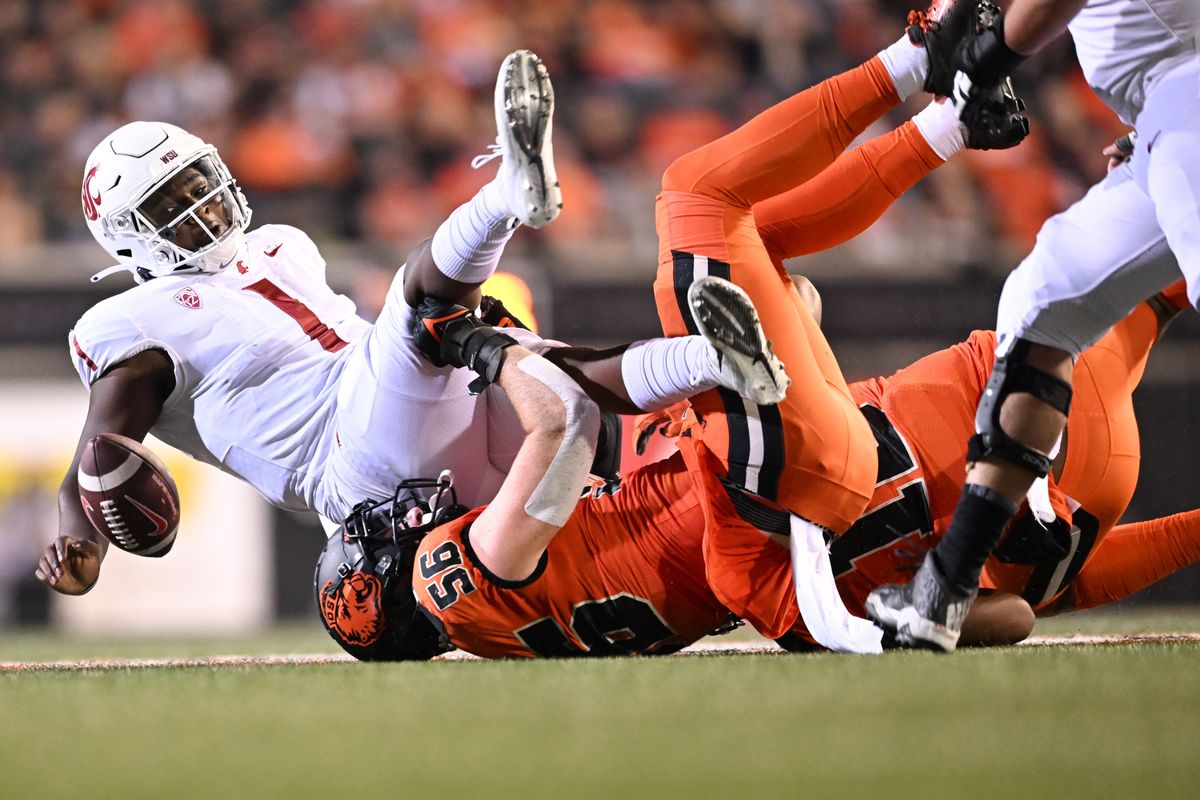 WSU: Spring football is underway throughout the Pac-12. There is a lot to watch. Jon Wilner focuses on the key elements for each school, including Washington State, in this Mercury News story. … Elsewhere in the Pac-12 and college basketball, everyone is probably hoping top-seed Houston loses before the Final Four in, well, Houston. Miami gets the next shot at Kelvin Sampson's Cougars. … Of course, there is a lot of news out of UCLA. The Bruins are the first to have a brother and sister playing in the Sweet Sixteen for the same school at the same time. … Big news from Arizona. Starting point Kerr Kriisa is in the portal. Is his next stop Xavier? … Yes, Arizona State gave Bobby Hurley an extension. Some people question the decision. … Oregon may lose a key player. … Among the women, one of the two regional sites this weekend is Seattle. The only Pac-12 school there is Colorado, which faces second-seeded Iowa and Caitlan Clark. … Arizona has quite a few players in the portal. … Stanford's Haley Jones was seen as a sure-fire top WNBA draft pick entering the season. That might have changed. … Everyone is on-board the Utah train. … In football news, USC is trying to revamp its defense. Again. … The Oregon legislature is contemplating a bill that would sanction others if fans don't behave. Huh. … Colorado is running fast. … Andy Ludwig talked about why he spurned Notre Dame and stayed with Utah. The fact the Irish wouldn't pay his multi-million-dollar buyout probably also had something to do with it. … The defense is a key area for Arizona. … Would BYU have helped the conference in its media-rights package?
Gonzaga: The preview of tonight's game is in Jim Meehan's capable hands. … He also takes a look at the key matchup (Watson and the Bruins' star, Jamie Jaquez Jr.) and has fun with the free throw competition GU's bigs have with the coaching staff. … Julian Strawther is home. Again. Strawther, who will probably declare for the NBA draft when the season ends, is playing in his hometown of Las Vegas. Maybe for the final time in a Gonzaga uniform. Theo Lawson has that story. …Theo also delves into Timme's potty mouth that was on display after the win over TCU. We weren't certain that night but we are now. He used a bad word. … There are people in the stands who hang on every dribble. No, not people who bet the game. We're talking about the parents of the players. Jim Allen caught up with a few GU parents for this story. … Jim also looks at how comfortable Gonzaga is in Vegas. … We went over the matchups between these teams earlier this week, though not in the depth here. … Who will win? Everyone has their thoughts. … We can also show you Mark Few's thoughts as well. … Elsewhere in the WCC, if you wonder why Gonzaga continually wins the conference title, here is probably reason No. 24. The stars on other teams leave early and there isn't as many stars-in-the-making to plug in. Cases in point: Pepperdine is losing Maxwell Lewis and Santa Clara is losing conference co-player of the year Brandin Podziemski to the pro ranks.
EWU and Idaho: Around the Big Sky, Northern Arizona has a men's player in the portal. … Montana has two women there as well. … Weber State held a pro day for four senior football players.
Preps: We can pass along Dave Nichols' roundup from Wednesday.
Mariners: The WBC showed major league players can be fans too. … Will Cooper Hummel make the roaster to start the season? … The M's defeated the Dodgers behind Julio Rodriguez's big day.
Seahawks: The Hawk brain trust was in Columbus to watch Ohio State's pro day.
•••       
• The latter part of March means one thing in the Grippi household. A trek to the driving range. With the sun out, we dusted off the 7-iron and a couple other clubs in a (futile) attempt to groove our golf swing. Well, actually, it wasn't futile. We grooved it alright. Our shankapotomus is grooved perfectly. Thankfully, we took the final spot on the right side of the range. No one was put in danger. The fence, however, took some huge haymakers. Until later …
Local journalism is essential.
Give directly to The Spokesman-Review's Northwest Passages community forums series -- which helps to offset the costs of several reporter and editor positions at the newspaper -- by using the easy options below. Gifts processed in this system are not tax deductible, but are predominately used to help meet the local financial requirements needed to receive national matching-grant funds.
Subscribe to the sports newsletter
Get the day's top sports headlines and breaking news delivered to your inbox by subscribing here.
---