A&E > Entertainment
The triumphant return of Spokane rocker Myles Kennedy and Alter Bridge
March 23, 2023 Updated Thu., March 23, 2023 at 2:49 p.m.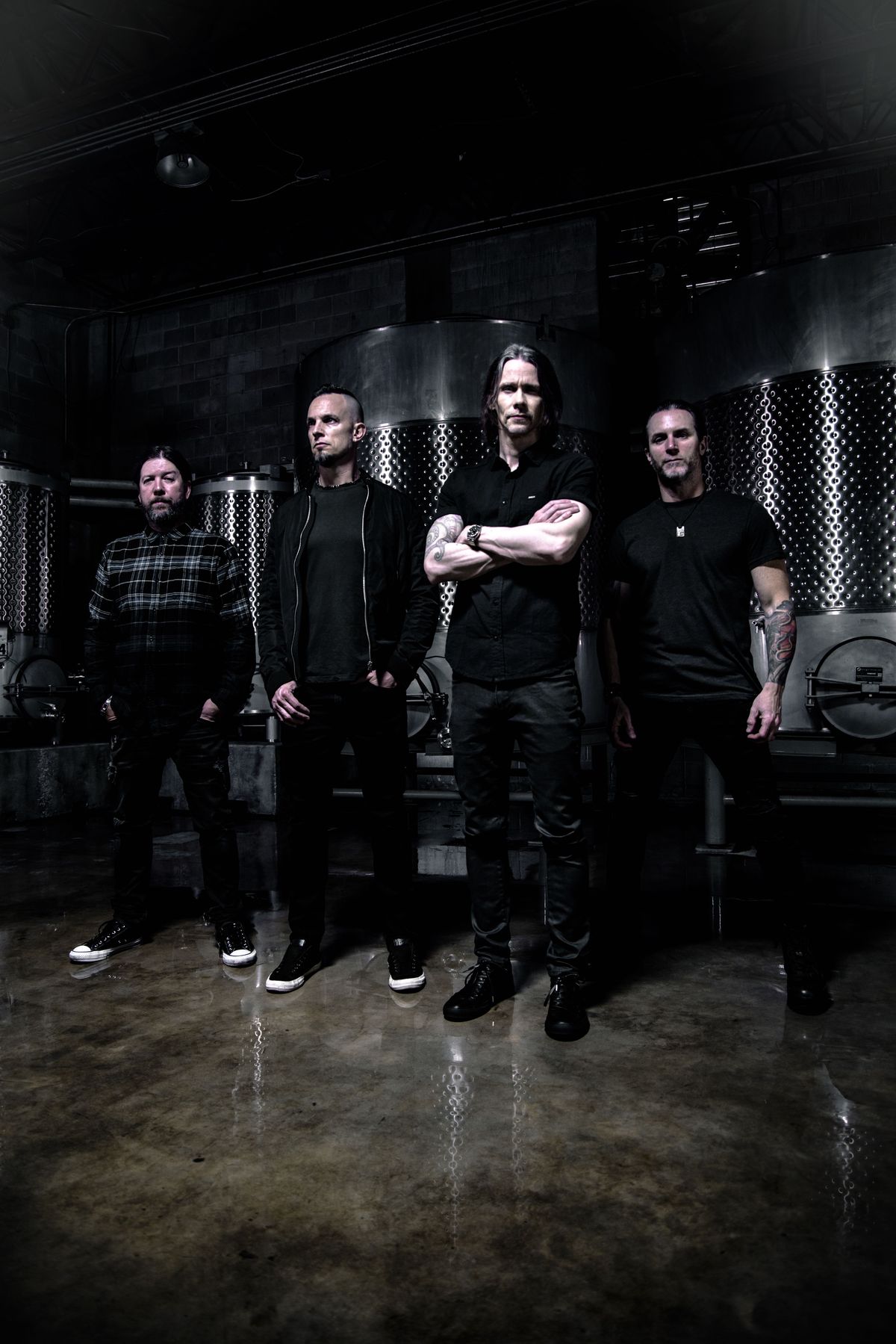 Alter Bridge, featuring Spokane's Myles Kennedy, will perform two shows in at Northern Quest this weekend. (Chuck Brueckmann)
After performing in front of an enthusiastic capacity crowd at the Knitting Factory in February 2020, Alter Bridge vocalist-guitarist Myles Kennedy was thinking about the back end of his band's ill-fated tour.
The hard rock group was supporting its latest album, "Walk the Sky" with a jaunt that ran through spring of 2020. "We had so much ahead of us," Kennedy said while calling from Houston. "We were very much looking forward to all the dates we had since we were so excited about showcasing 'Walk the Sky.'"
However, within two weeks of the date at the Knitting Factory, Kennedy was back at his South Hill home at the start of a long lockdown.
"We knew that something was out there, a virus, but we had no idea that we were about to be shut down," Kennedy said. "That was a massive bummer."
So Alter Bridge ended its tour and Kennedy started writing songs for his solo album, "The Ides of March," which was released in 2021. Aside from keeping Kennedy off the road, lockdown didn't change much for the inveterate writer.
"It was a drag since we were only halfway through our tour cycle, but I just hunkered down with (his wife) Selena and my dog, Mozart, and worked on songs every day," Kennedy said. "I knew we would be back eventually."
Alter Bridge, which also includes guitarist Mark Tremonti, bassist Brian Marshall and drummer Scott Phillips, reconvened in 2022 to write and record "Pawns and Kings." The seventh Alter Bridge album, which dropped in October, is arguably the band's most muscular. The project is refreshingly raw and filled with big riffs.
"Our intention regarding the production was for us to have a lack of production," Kennedy said. "We told Elvis (producer Michael Baskette) that we wanted to rein it in and have less of the layers and textures that we normally have on our albums. We felt that the riffs Mark and I came up with were so strong that we didn't have to sprinkle what we call in the industry as 'fairy dust' on the songs since the riffs themselves carry the tunes."
Kennedy, who embraced riffs as a teenager after witnessing Metallica perform at the epic Monsters of Rock show at Joe Albi Stadium in 1988, is all about the potent twin guitar punch that hits fans in the gut.
"I'll never forget that Metallica show," Kennedy said. "They were just breaking and it was just so powerful. (Metallica's) James Hetfield is the riff master. I've always felt like there's nothing like the power generated by guitar-driven rock. I feel like we nailed it this time out."
The brawny leadoff track, "This is War," sets the tone. "That song evolved out of a dream state," Kennedy said. "I woke up one morning and the song was there in my head, like a gift. I ran into the studio and ran with what the universe dropped into my lap. I presented to the band, and Mark added a cool middle section. It's a relevant song that deals with internal voices and anxieties."
"Last Man Standing" is one of the most potent Alter Bridge songs and the tune takes some surprising turns. "That's a Mark song," Kennedy said. "I love the time signature changes."
Alter Bridge will showcase tracks from "Pawns & Kings" when the band performs Saturday and Sunday at the Northern Quest Resort & Casino debut. Expect Alter Bridge to take it up another notch since it's Kennedy's hometown concert.
"I want the shows at Northern Quest to be special shows since I'll be playing in front of friends and family in my city," Kennedy said. "Spokane is special, so we have to raise the bar to make these shows as memorable as possible. Both shows are almost sold out. Thank you, Spokane!"
The two-show homestand isn't just about the concerts for Kennedy, who can't wait to return to his home. "I can't wait get a good night's sleep," Kennedy said. "I'm a very light sleeper and when I'm in my bunk on the road I feel every bump and rumble strip. I wake up when someone opens a door. I'll sleep like a baby at home and I'll be that much more energetic at the shows. I just love being back in Spokane. I won't be there that long, but I'll see Mozart and it'll just feel good to walk on my street. I have much to look forward to."
But it isn't as if Kennedy is miserable on the road with his bandmates. That's evident since Alter Bridge turns 20 in 2024.
"This is a brotherhood," Kennedy said. "We just get along so well. We're all very good friends who enjoy hanging out with each other. Maybe it's lasted nearly 20 years since we're all mellow dudes. It's good when all four guys in the band are chill cats. There's no drama."
Baskette, who has produced the last six Alter Bridge albums, keeps the vibe chill.
"Elvis is the unofficial member of this band," Kennedy said. "We trust him to no end. He makes it very comfortable. Elvis makes you laugh and puts you at ease. Being in Alter Bridge is the best environment to work in."
It also helps when there is room for outside projects. The prolific Kennedy needs other outlets, and his bandmates are fine with his other endeavors.
"If Myles wants to make something that's not Alter Bridge, he receives 100 percent of our support," Tremonti said.
Kennedy is already working on material for his fourth solo album. "I was in the back of the bus last night writing new songs," Kennedy said. "I can't help myself. I need to work on other projects."
Slash featuring Myles Kennedy and the Conspirators released "4," the fourth album by the group in 2022. "I love working with Slash," Kennedy said. "Who wouldn't want to work with Slash? Slash is one of the most laid back guys in the music world, and we all know how brilliant of a musician he is. I love working with him, the guys in Alter Bridge and then there is my solo work. I'm the luckiest guy in the world to be able to have all of these opportunities to make music."
Much of Kennedy's creativity occurs in his home. "I'm so inspired when I'm back in Spokane," Kennedy said. "I'm just so relaxed. Everything I need is there. For me, Spokane is the place to be."
Local journalism is essential.
Give directly to The Spokesman-Review's Northwest Passages community forums series -- which helps to offset the costs of several reporter and editor positions at the newspaper -- by using the easy options below. Gifts processed in this system are not tax deductible, but are predominately used to help meet the local financial requirements needed to receive national matching-grant funds.
Subscribe to the Spokane7 email newsletter
Get the day's top entertainment headlines delivered to your inbox every morning.
---