Sports
A Grip on Sports: Enjoying the Great Outdoors in late March can come with a price
Mon., March 27, 2023 A GRIP ON SPORTS • Do you know there is a big wide world out there? We had somewhat forgotten. Until yesterday. We took some time Sunday to step away from the television, from basketball, from sports entirely, and enjoyed it. But, wow, did we regret it.
•••••••
• C'mon, man. We missed one of, if not the greatest, performance in women's college basketball history.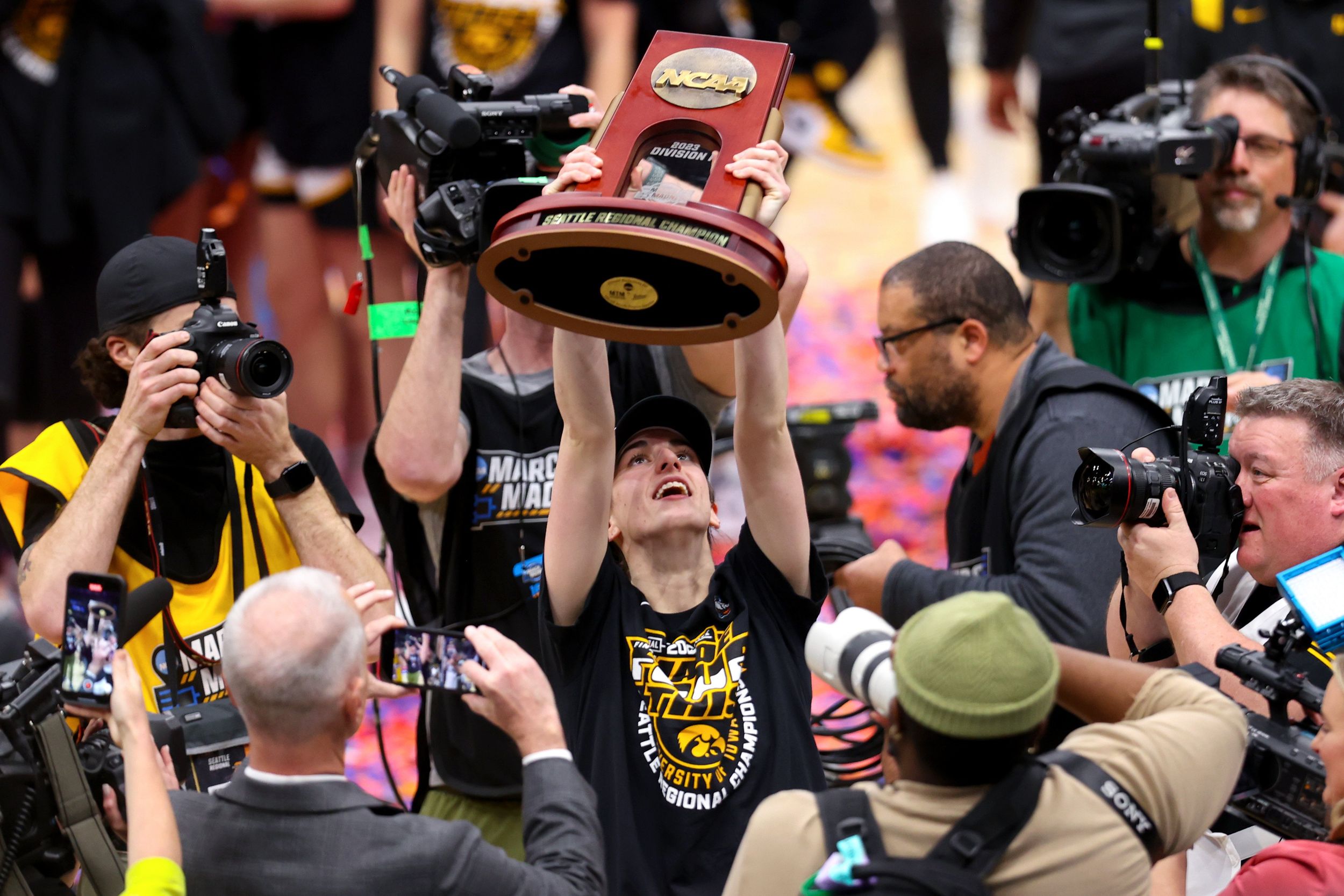 Caitlin Clark was something north of magnificent in Iowa's 97-83 Elite Eight win over Louisville and Cashmere's Hailey Van Lith in Seattle Sunday.
How far north? About Fairbanks. She scored 41 points, which is spectacular in its own right. But she scored that many while only taking 19 shots (hitting 11). She was 8-of-14 beyond the arc and was 11-of-13 at the free throw line. That's really spectacular shooting. And, by itself, would be impressive.
Throw in her 12 assists and 10 rebounds, though, and you understand why everyone around the nation today is trying to get their jaw up off the floor.
Clark has been special all season. She's shown up on Sports Center often, usually for crossing halfcourt and draining a Steph Curry. You know, a how-the-heck-did-she-make-that 3-pointer from the logo or somewhere wild.
But she is more than just a once-in-a-generation long-range shooter. She also has exceptional court vision, hits the glass hard and is obviously a special team leader.
Now the question is, can she lead the Hawkeyes past the best team in the nation, South Carolina? Wait, we're getting ahead of ourselves a bit. The No. 1-ranked Gamecocks, winners of 41-consecutive games, have to get past Maryland, like Iowa a Big Ten school, today for that to happen on Friday in the Final Four.
Either way, expect more fireworks in Dallas.
• Oh, by the way, if you are wondering why we qualified Clark's performance with the adjective "women's," it's simple. The No. 1 college basketball performance for us was, and may always be, Bill Walton's 21-of-22 game in the 1973 NCAA Finals against Larry Kenon and the Memphis Tigers.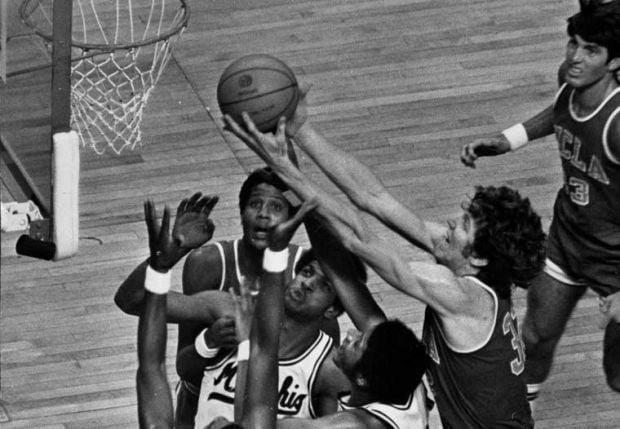 Not only did Walton miss only one shot in a 44-point game, he also dominated the glass (13 rebounds), blocked shots (seven) and was cited four times for offensive goal-tending because he, for all that is holy, supposedly dunked the ball. Yep, that was illegal back then. If not, he would have finished with 52 points.
Nothing against Clark, but every time we see the highlights of Walton's game, we are magically transported back to our high schools days when we first fell in love with basketball.
That will never happen again. Nor will anyone ever have a more impressive night than Walton.
• We also missed a couple of great men's games yesterday, though we did see the last bit of Miami's 88-81 win over Texas. And then we gloated some. No, not about our bracket. That looks worse than Gonzaga in the second half on Saturday – and has since the tournament's first day.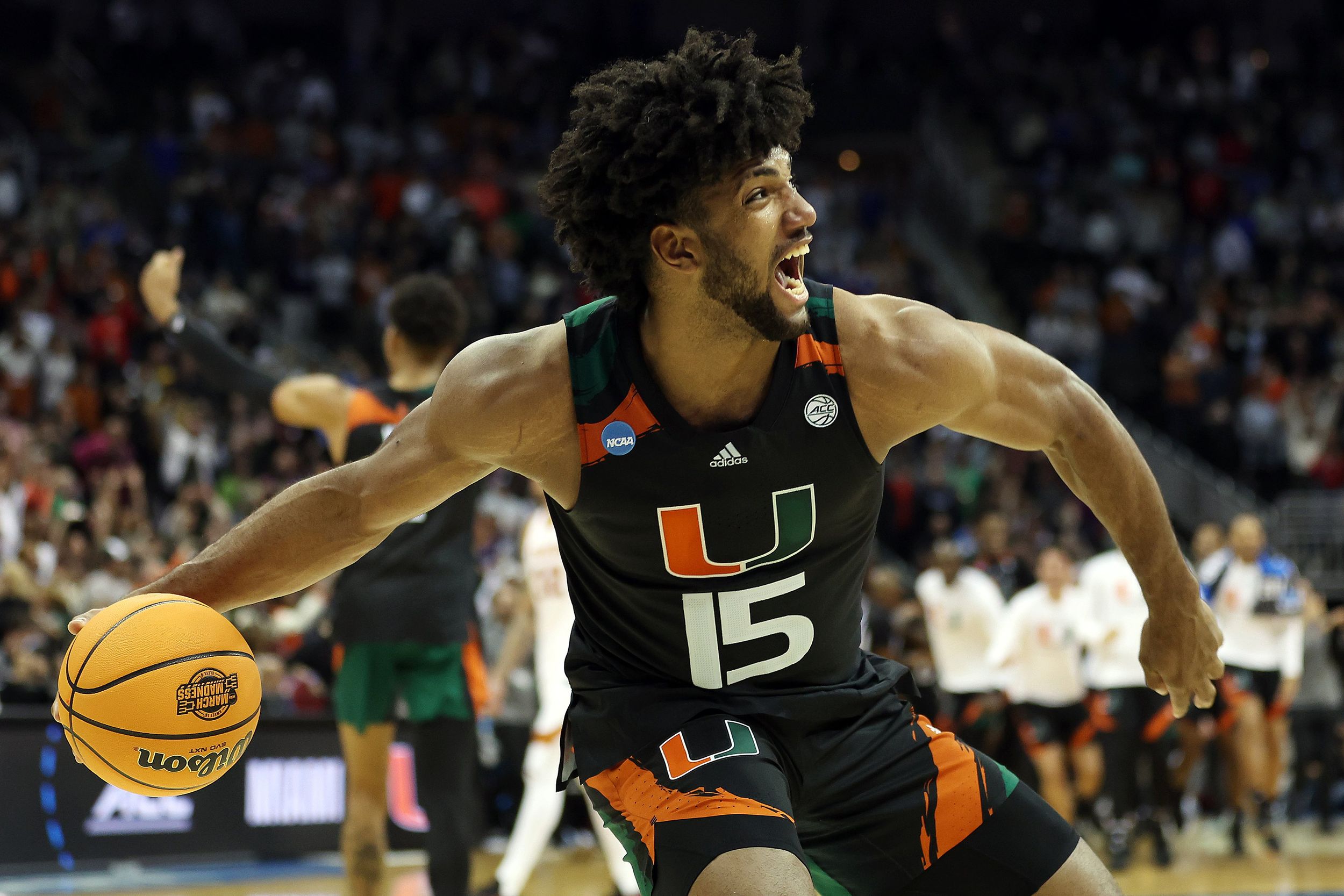 On Friday night, we were texting with a couple buddies – let's call them Gym and Pawl – debating who would win the Elite Eight games and head to the Final Four. We tried to pick winners. Those two immediately came up with Kansas State, UConn, Creighton and Texas.
We're quite slow typing on our older-than-dirt iPhone, which saved us. We decided to fill the contrarian role – as we do here often. We picked Florida Atlantic, Gonzaga, San Diego State and Miami. Funny thing, we probably would have picked those teams anyway (though we were waffling on the Zags). Why?
Not too long ago we heard the Washington Post's Chuck Culpepper talking on a podcast and he was singing FAU's praises. Said Mike Davis, the old Indiana coach who once employed the Owls' Dusty May – is that real name or the moniker of a Western star from 1938? – as an assistant, watched FAU play earlier this season and told the players in the locker room after they were so connected as a team, he could see them making the Final Four.
Davis was right. And that made us right as well.
As for San Diego State, we figured in a tournament in which the officials were "letting them play," no one played harder than the Aztecs. Funny, they moved on due to what some might call a touch-foul. And we just don't like Texas.
•••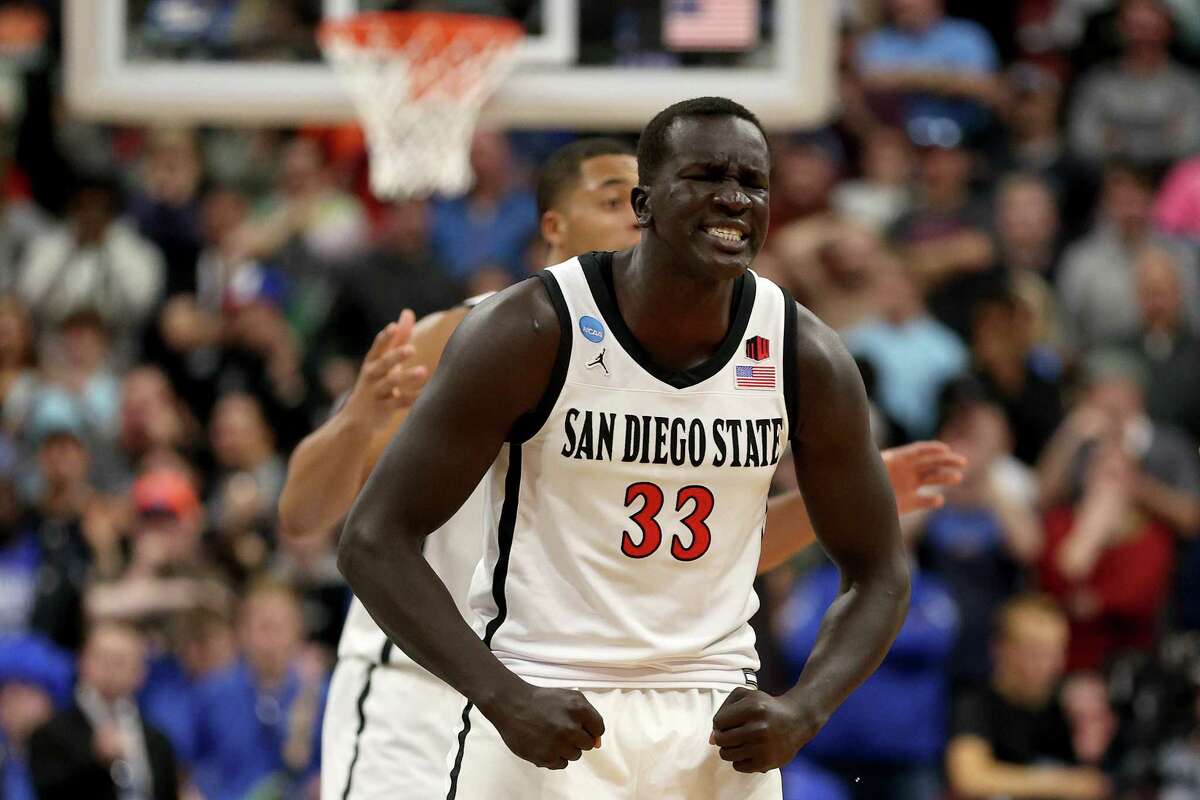 WSU: Around the Pac-12 and college basketball, is it a forgone conclusion now the San Diego State will be the conference's next invitee? If it isn't, it should be, according to Jon Wilner. … It looks as if California has settled on a Stanford man to coach the basketball team too. Mark Madsen, currently at Utah Valley but once a Cardinal star, has been offered the job. … Among the women, Washington rallied to top Oregon 63-59 and move on to the WNIT's Final Four. Tell me this. Why was that game in Seattle on the same day as two NCAA tourney Elite Eight games? Seems as if it would have cut into the crowd. Anyway, the Huskies play at Kansas on Wednesday in the semifinals. … Utah expects to be better next season, which is scary. … In football news, Dorian Singer always felt he was good enough to play at USC. He had to convince the Trojans by showing his abilities at Arizona. Modern college sports are odd. … Arizona State's kicker studies golf to get better at his position. Sounds like a great excuse to skip practice and play nine.
Gonzaga: As is always the case, we have one more look back at the Zags' game, a day after. Theo Lawson takes care of the one following the season-ending loss to Connecticut.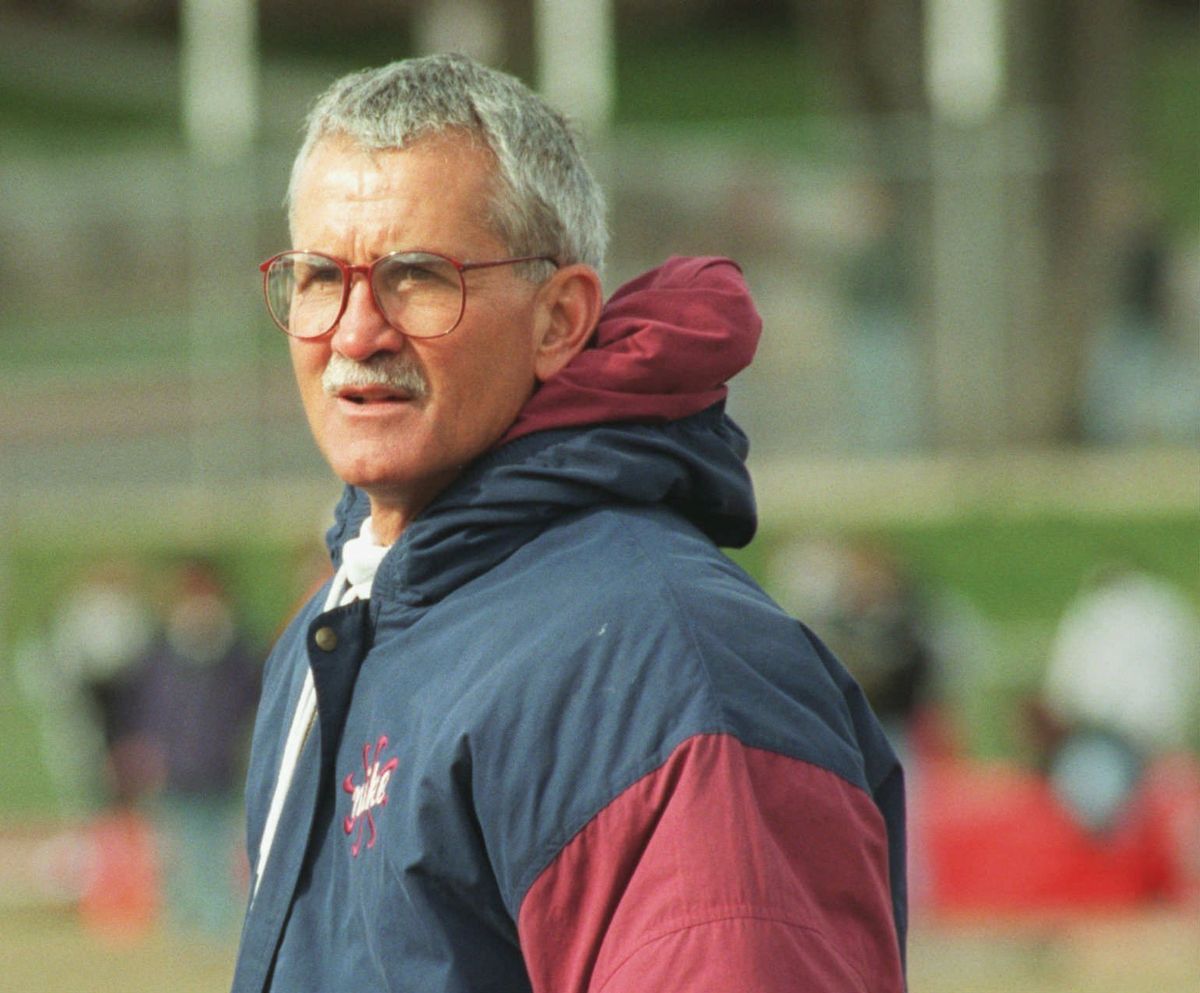 Idaho: When we first arrived in the Inland Northwest four decades ago, there was something special happening in the Palouse. The place was a track and field mecca. At WSU, John Chaplin was winning titles, propelled by distance runners from Kenya. Across the border, Mike Keller, once the SFCC coach, was doing the same, mainly with sprinters from Jamaica. This past weekend, more than 100 of Keller's old athletes gathered in Moscow to honor the coach, who turned UI into an outstanding track and field school. Peter Harriman was there and has this shouldn't-miss story on Keller and the event.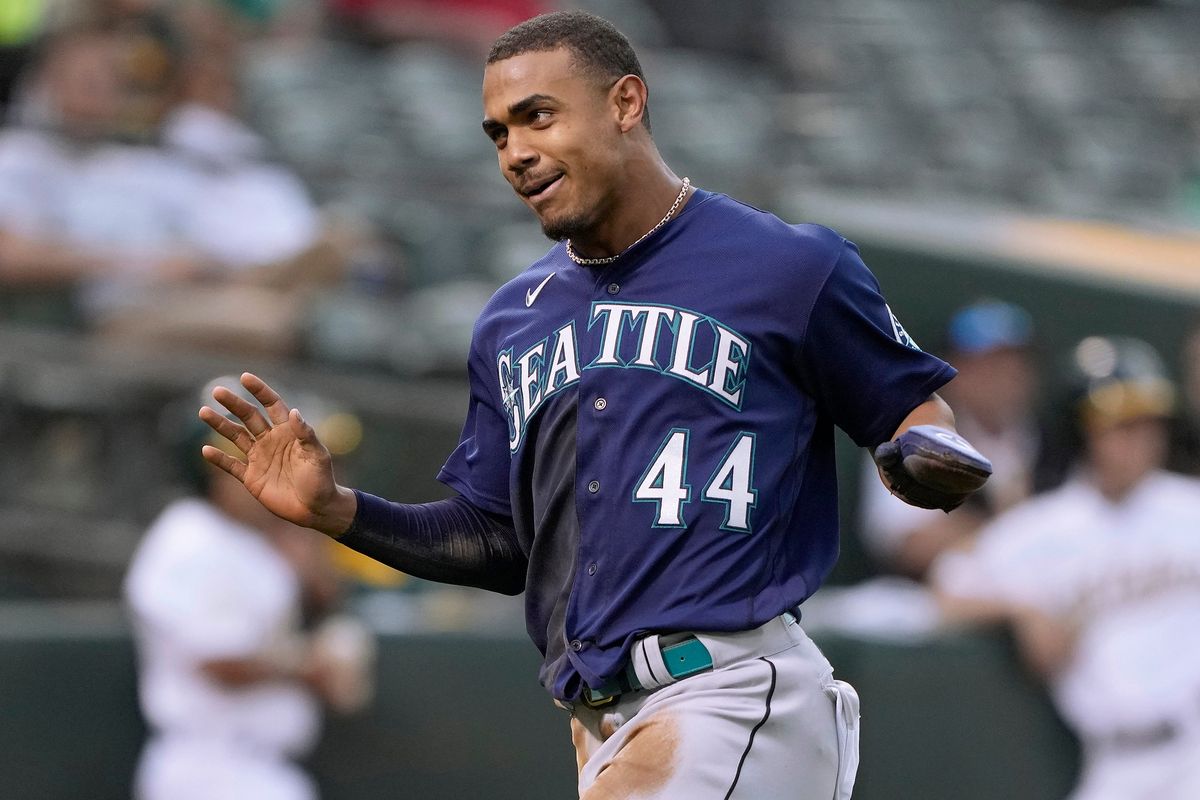 Mariners: Julio Rodriguez is the best player on the M's. The most marketable. And one of the rising stars in a game searching for more. … The roster is almost set. … If you are always looking for the next big star, here are five names to remember.
Seahawks: Bobby Wagner sounds really excited to be back with the Hawks.
Kraken: The last long road trip ends tonight.
Sounders: Stefan Frei is dealing with a lot these days. His mom has cancer.
•••       
• With college basketball season over in these parts, our mornings are less crowded. Thankfully. For a while there we were beating dairy farmers out of bed to get this column done. Until later …
Local journalism is essential.
Give directly to The Spokesman-Review's Northwest Passages community forums series -- which helps to offset the costs of several reporter and editor positions at the newspaper -- by using the easy options below. Gifts processed in this system are not tax deductible, but are predominately used to help meet the local financial requirements needed to receive national matching-grant funds.
Subscribe to the sports newsletter
Get the day's top sports headlines and breaking news delivered to your inbox by subscribing here.
---