News > Nation/World
Why is Prince Harry in London? His (latest) battle against the press.
March 28, 2023 Updated Tue., March 28, 2023 at 8:42 p.m.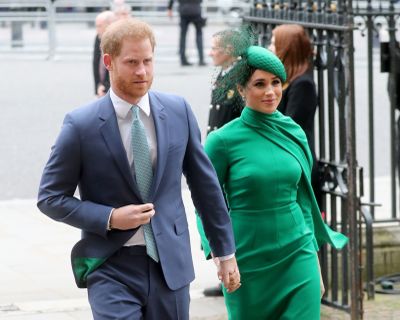 By Karla Adam
Washington Post
LONDON – Prince Harry is making sure that his latest legal battle against the British press is covered extensively by that very same press. It's not at all necessary for King Charles' youngest son to attend a pretrial hearing at the London High Court this week, but the fact that he opted to fly in from California rather than log on remotely speaks volumes about how seriously he takes the case.
Harry, along with others, is taking on one of Britain's biggest newspaper publishers, Associated Newspapers, whose titles include the popular tabloids the Daily Mail and the Mail on Sunday. They allege phone hacking and misuse of private information. The publisher vehemently denies the claims. The hearing is to determine whether there will be a trial.
While other newspapers have been dragged into the phone hacking scandal, this is the first major lawsuit of its kind involving Associated Newspapers.
Harry's loathing of the British tabloids is no secret. He blames the press for their role in the death of his mother, Princess Diana. In his book "Spare," Harry details their relentless harassment, especially of past girlfriends, and in his Netflix series he blamed stress induced by the Daily Mail tabloid for causing his wife Meghan to have a miscarriage.
Harry is involved in several ongoing legal battles with the British press. The prince could give evidence in May at a phone hacking trial against the Mirror Group Newspapers.
It's highly unusual for British royals to take on the media – they are said to live by the maxim, "never explain, never complain."
But "Harry sees himself able to do this, he's outside of the royal family and sees this as an important part of his life. His mission is to take action his brother and father can't because of their constitutional position in British society," said Matt Walsh, head of the journalism school at Cardiff University.
To be sure, royals "exert informal power over press by briefings and getting stories kicked into the long grass, but actually taking legal action against newspaper groups? Royals have tended to avoid that as much as they can. It's really only Harry who is trying to bring the press to heel," he said.
Harry is one of seven high-profile claimants who is suing the publisher. The others include Elton John and his husband, David Furnish, the actress Elizabeth Hurley, and Doreen Lawrence, the mother of Stephen Lawrence, who was murdered in a 1993 racist attack. Lawrence's involvement raised eyebrows as the Mail has long prided itself on its support for her, a widely respected figure in the country.
Details of the allegations have been trickling out in court. For instance, the publisher is alleged to have paid a private investigator to hack into Hurley's phone, attach a mini microphone on a window outside of her home and bug her ex-boyfriend Hugh Grant's car to obtain information about her during her pregnancy.
Walsh said that the allegations against Daily Mail are of a different range and severity than traditional phone hacking cases. "They are much more serious, commissioning people to put in listening devices into homes and cars, carrying out phone tapping on live phone conversations, very serious and of a different order to what we have seen before."
In the case before the High Court on Tuesday, the members of group suing the newspaper publisher claim they are "victims of abhorrent criminal activity and gross breaches of privacy" and that journalists used "unlawful information gathering" to get stories.
In the skeleton argument outlining their case, the group claimed the Associated Newspapers' efforts go beyond phone hacking to include listening to live calls, accessing private documents like phone bills or medical records, using private investigators and commissioning others to break into private property. The group says this occurred over a 25-year period, from 1993 to 2018.
Associated Newspapers on Monday was granted permission by the court for a temporary ban on naming the 73 journalists and executives in the claims, arguing that it would breach their right to a fair trial under the Human Rights Act. This struck some on social media as odd as the Daily Mail has long railed against the legislation derived from the European Union.
The case is reminiscent of the phone hacking scandal over a decade ago, which rocked the British establishment and saw Rupert Murdoch pull the plug on a best-selling tabloid. It also prompted the Leveson inquiry, which looked at the culture and ethics of the British press.
For its part, Associated Newspapers has "categorically" denied all of the allegations against it and is seeking to have the case thrown out. They are arguing that the claimants are using information that was given in confidence to the Leveson inquiry and that the events happened too long ago and thus are "stale."
Mark Stephens, a media lawyer, said that it was clear that Prince Harry and others aren't in it for the money.
"A case like this is normally settled with generous sums of money, people are bought off," he said.
Harry and others "know they will make a loss bringing the case, but they want to know the truth about how information about their personal lives was maintained and to hold people to account."
Local journalism is essential.
Give directly to The Spokesman-Review's Northwest Passages community forums series -- which helps to offset the costs of several reporter and editor positions at the newspaper -- by using the easy options below. Gifts processed in this system are not tax deductible, but are predominately used to help meet the local financial requirements needed to receive national matching-grant funds.
Subscribe now to get breaking news alerts in your email inbox
Get breaking news delivered to your inbox as it happens.
---