Sports
A Grip on Sports: Let's march to the end of the month remembering the ups and downs it provided and looking ahead
Wed., March 29, 2023 A GRIP ON SPORTS • The lion part of March is done. The lamb days are supposed to be upon us. Then why does it seem as if there are a few things we should be roaring about?
•••••••
• The Mariners broke through last season. Ended a two-decade playoff drought. Gave the Astros as tough a test as they received in the postseason. And yet it seemed a little disappointing.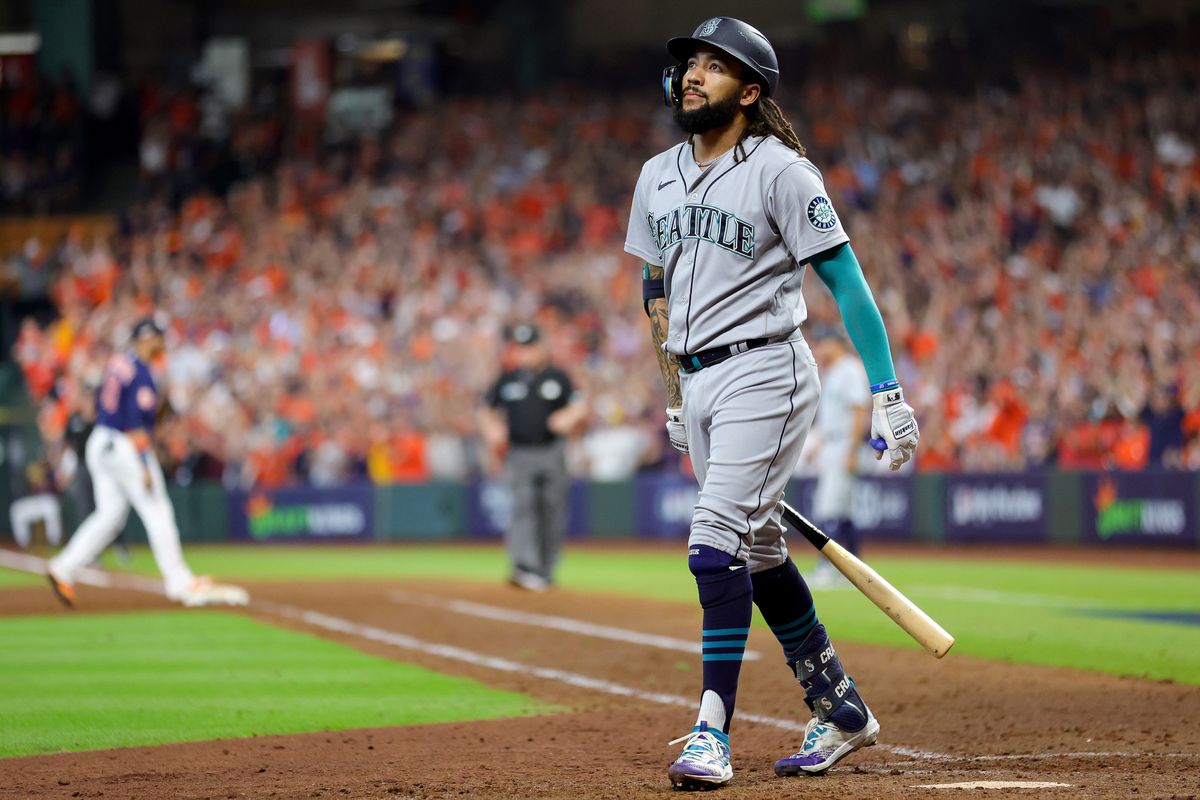 Not then. But now. Was the offseason a wasted opportunity? The recent news the organization is one of the more profitable – if not the most profitable – in baseball didn't help. Not when Seattle didn't invest a lot of money in free agent acquisitions, top-end, middle or whatnot.
We get it's hard to entice players to the upper left corner of the nation. We also understand there is a hesitancy to dip into a pool that hasn't been all that successful at washing away past issues. Trades are Jerry Dipoto's preferred way of adding talent.
But as we enter the final day without baseball, we still can't shake the doubt enough was done. Not that it will destroy our enjoyment of the next week or so. Nothing can do that. Still, as March turns into April and April turns into August, the standings will dictate our quotient of satisfaction. And that's the only analytical equation fans care about.
• The past year has been a decent-to-good one for Washington State followers. Though if we know anything about that group (and we do), they are waiting for the next shoe to fall as well. Fatalism is a way of life for the group. Mainly because of experience, not pessimism.
That sneaker may hit the floor this summer. The men's basketball program has already been hit hard by defections, though many of which are not yet set in stone. Still, a roster that could have challenged the upper echelon of the Pac-12 consistently currently seems full of holes.
Football? The heady days of Mike Leach's tenure are starting to fade into the mists of memory. We're sure Jake Dickert is the right guy for WSU but maybe the times aren't right for him. The evolving nature of college athletics, be it conference realignment, NIL or the transfer portal, is stressing the recruiting, and retention, capabilities of schools of Washington State's stature. How Dickert and his staff manage that will be interesting to watch over the next few years.
Those two sports hold the center of the athletic department in Pullman. Heck, everywhere. For all the joy the women's basketball team brought WSU's faithful, for all the success enjoyed by volleyball or baseball or swimming, the bottom line is determined by the two sports. And both seem to be in a state of flux.
• The best college basketball conference in the nation, postseason version? Can we nominate Conference USA? It's OK? Then we will.
As far as we can tell, the mid-major conference that is about to smacked with defections (to the American Athletic Conference and Sun Belt), has yet to lose a postseason game. The lead dog, of course, is champion Florida Atlantic.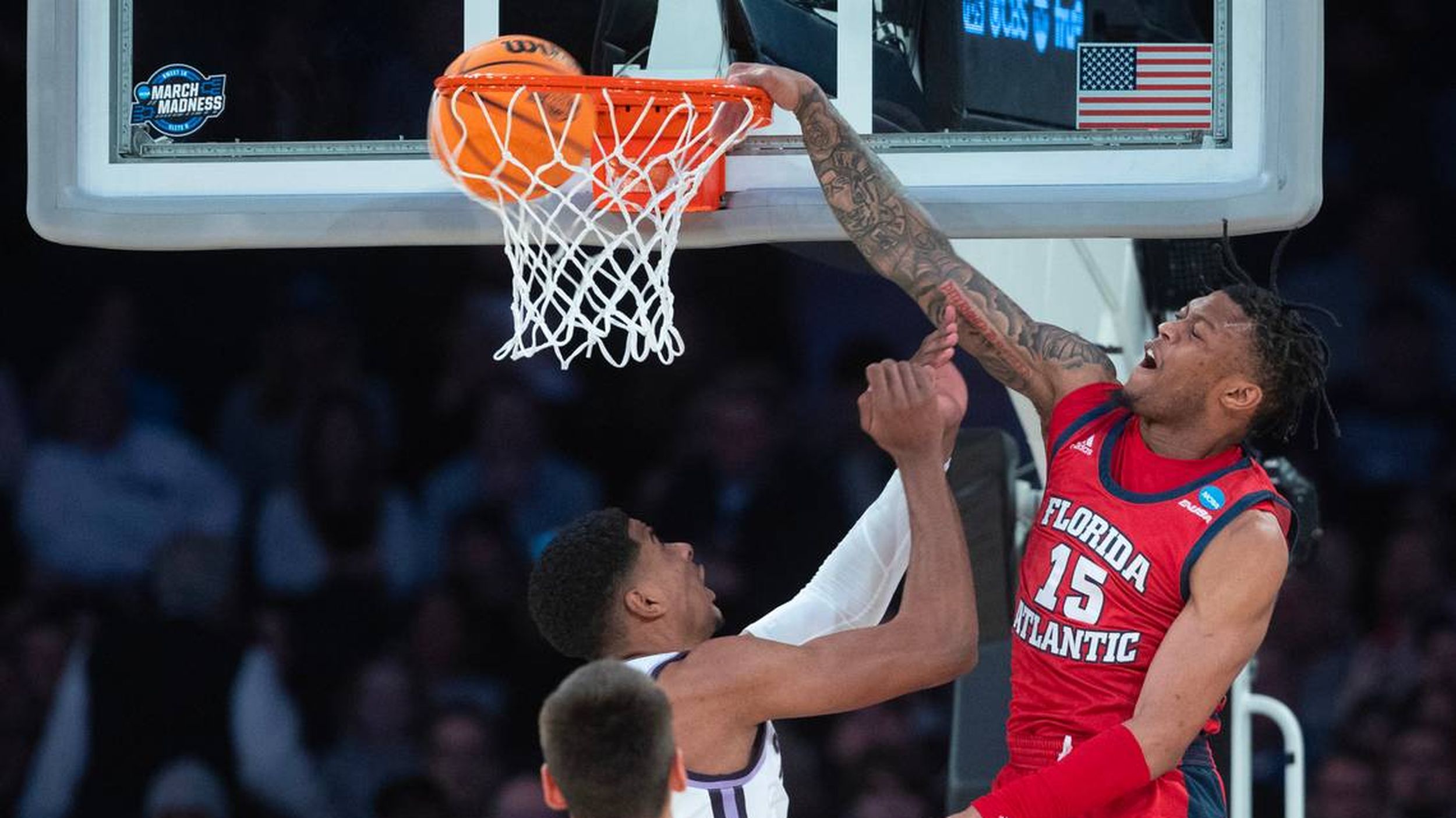 The Owls are in the Final Four, have won four consecutive NCAA games and have caught the fancy of the nation – unless they ruined your bracket. But they also are not alone.
Charlotte, coached by one-time Washington State assistant Ron Sanchez, raced through the CBI, taking four victories and winning the tournament's title. And then there is the conference's performance in the NIT, relocated this season to Las Vegas for its last weekend. They should have moved it to New Orleans.
The two finalists, each who have won four games since the tournament began, are UAB and North Texas. The Blazers took out Utah Valley and the Mean Green eliminated Wisconsin last night at Vegas' Orleans. That means they will meet Friday night for the tournament title. And assure the conference its first loss of the postseason. And its second title.
Mint the commemorative coins now. The conference is 16-0. No, on second thought, let's wait until we see what FAU does in the Final Four. Add an NCAA title to mix and the conference might as well disband – which is almost what it is doing anyhow, with all four of the schools mentioned here headed to the AAC in the fall.
There is no topping this season's accomplishment.
•••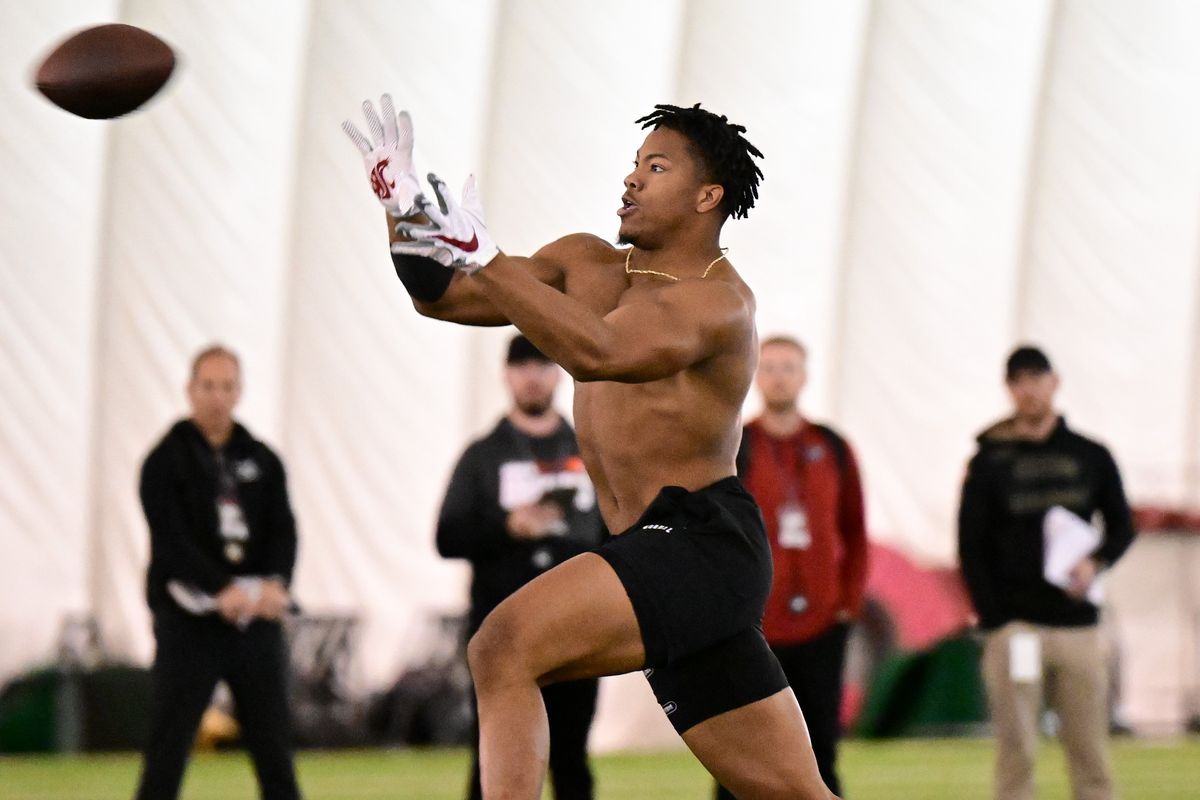 WSU: Don't worry too much about the latest piece of men's basketball roster news. Justin Powell is doing what he should, gathering input. The two-time transfer guard, who started every game this season, has put his name in the draft evaluation process, according the reports mentioned in this Colton Clark story. But this is the normal process these days. Declare, find out what pro scouts feel you need to work on and return to school. … Speaking of returning to school, linebacker Daiyan Henley returned to Pullman on Tuesday to go through the school's pro day. Colton was there and has this story. … Elsewhere in the Pac-12 and college basketball, another Washington player has decided to leave. … Oregon has some holes to fill as well. … Oregon State coach Wayne Tinkle has a long to-do list. … Bobby Hurley has security. Now the Arizona State coach wants more success. … Among the women, Stanford's Hailey Jones has put her name in the WNBA draft. … The conference's immediate future seems a bit more muddled after a disappointing NCAA showing. … Washington is on a WNIT run no one could have predicted. … Everyone knew Frida Formann was going to be a star for Colorado. … Arizona is going to have to find some stars after recent roster changes. … In football news, Jaxon Kirkland is finally done at Washington. The offensive lineman has been there for more than half a decade. … Arizona State attracted a lot of local players with the coaching change, though new quarterback Jaden Rashada is from California. … Oregon is trying to fill a receiving need. … Utah has no holes in its linebacking corps. … A running back is finally going to get to play with USC's Caleb Williams. … Arizona is trying to figure out its defense this spring.
Idaho: The Vandals' first day of spring practice was also the school's pro day, the latter scheduled to allow NFL scouts to hit Moscow and Pullman the same afternoon. Peter Harriman attended both UI events and has these stories. … Elsewhere in the Big Sky, Montana is refreshing its staff and roster. … Idaho State has a new staff with a new defensive coordinator with a new style.
Preps: Yep, Dave Nichols has a roundup of Tuesday's action.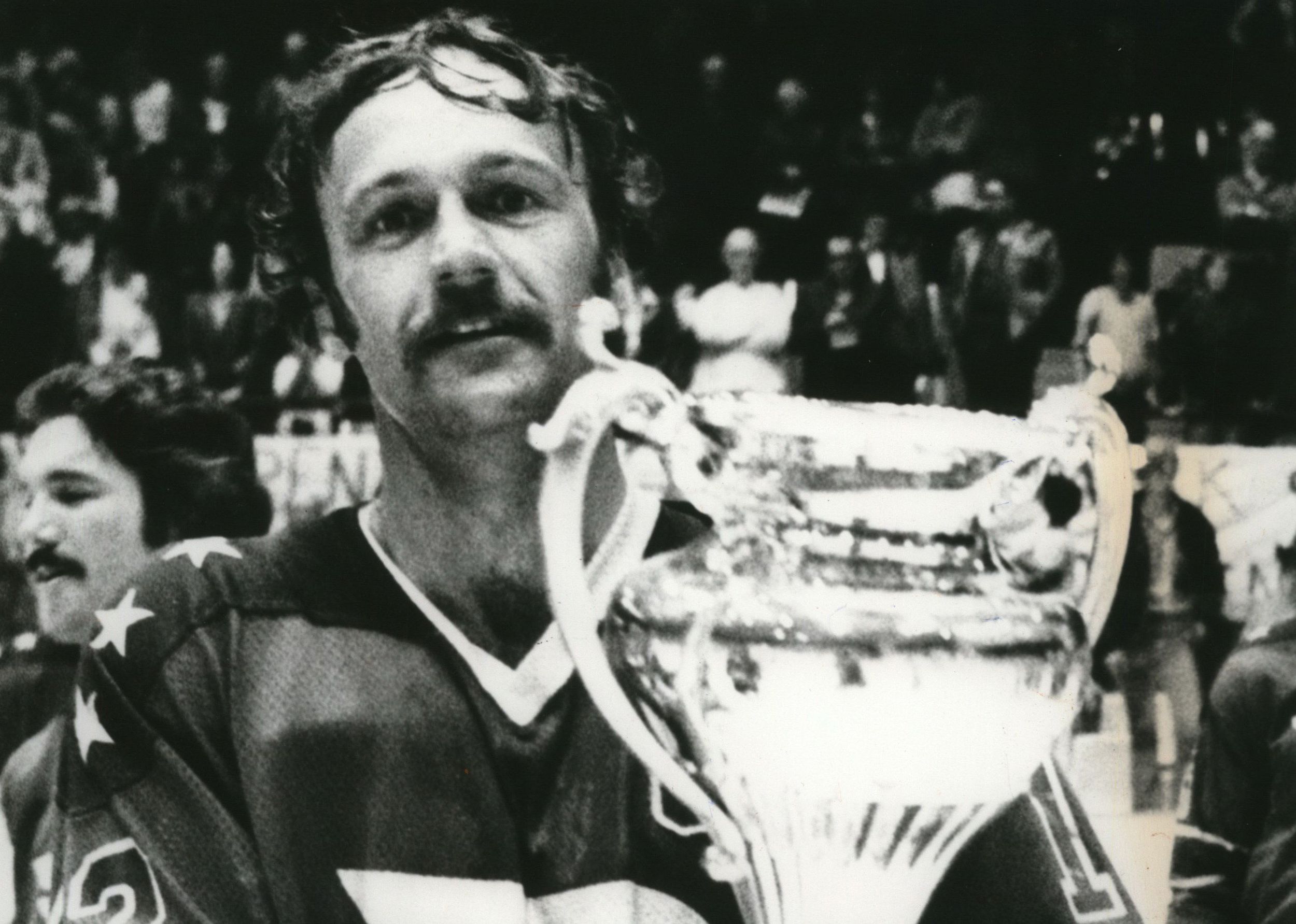 Flyers: Another of Spokane's Allan Cup champions has died. Don Burgess, who starred for the 1979-80 champs after spending more than a decade playing professionally, died March 17 at age 76. Howie Stalwick has his obituary.
Mariners: The M's begin the season tomorrow night hosting Cleveland. We have a lot to pass along, from more on Julio Rodriguez, 10 big questions, a look at prospects and the chances for a couple sophomore slumps. … Kyle Lewis hopes to spring back into the spotlight with Arizona. … Hope springs eternal this time of year.
Seahawks: The NFL's coaches and general managers held their meetings this week and we can pass along what Pete Carroll and John Schneider said afterward.
Kraken: There are some NHL rules that are hard to follow at times.
•••       
• Not to change the subject or anything, but does anyone really think the Seahawks are going to use the fifth overall pick on a quarterback? Heck, does anyone think they are actually going to use it at all and not trade it? The NFL's draft is only 30 days away. Until later …
Local journalism is essential.
Give directly to The Spokesman-Review's Northwest Passages community forums series -- which helps to offset the costs of several reporter and editor positions at the newspaper -- by using the easy options below. Gifts processed in this system are not tax deductible, but are predominately used to help meet the local financial requirements needed to receive national matching-grant funds.
Subscribe to the sports newsletter
Get the day's top sports headlines and breaking news delivered to your inbox by subscribing here.
---