Sports
A Grip on Sports: The M's – and T-Mobile – find a way to win on opening night
Fri., March 31, 2023 A GRIP ON SPORTS • It's Friday. The last day of March. You know what that means. Yep, we look ahead to the weekend. And look back at the M's opening night. Nothing but, as Eugenio Suarez puts it, good vibes only.
•••••••
• You fall for that line of malarkey? Of course, we're not going to have only good vibes. It would be so out of character. We have to complain about something to keep our old grump card. We didn't put in 40 years of hard work to throw it away because of a pitch-clock violation or a Ty France opposite-field home run.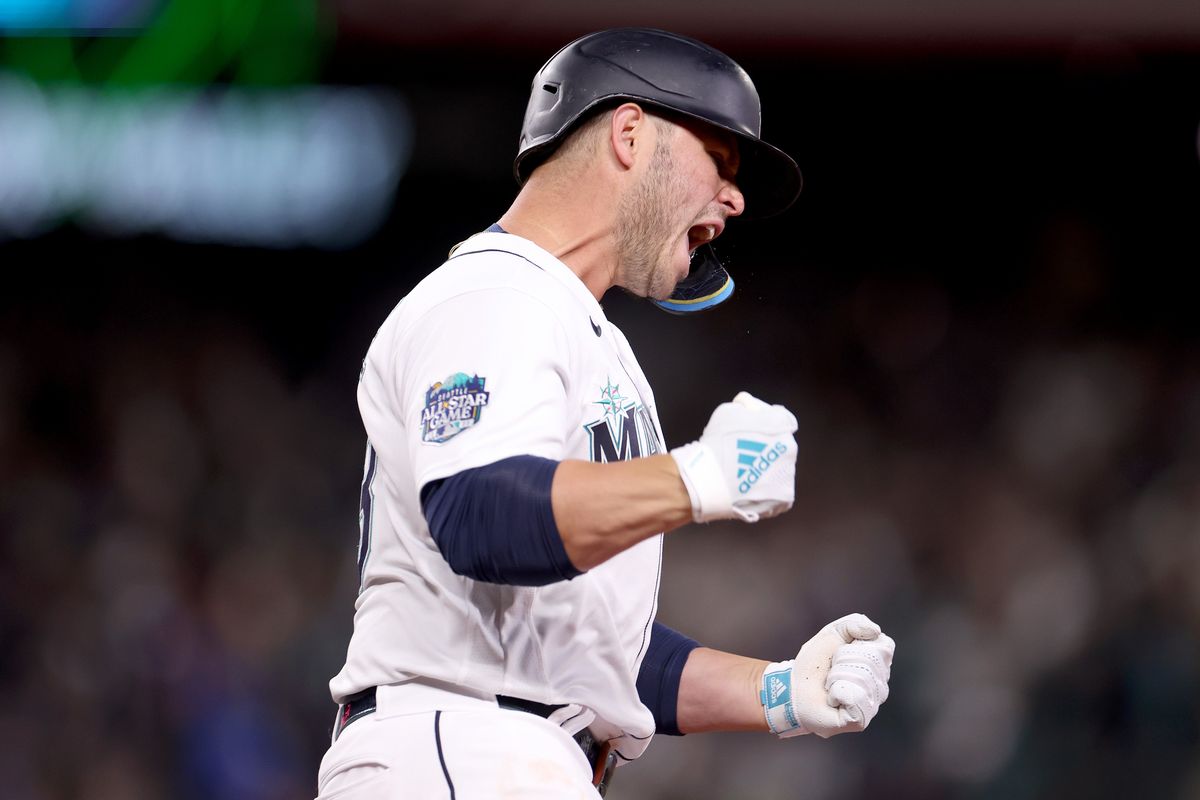 Though there were times last night we almost did.
Then we stood in a line to get a hot dog, thought about how much we spent on parking and the grumps all came flooding back.
Anyhow, all of those things happened at T-Mobile Park. Yes, we traveled across the Evergreen State – which is still a hazy shade of winter, despite the calendar's lies – to take in opening night, 2023. It's all part of a summer we are dedicating to reconnecting with our sons as we enter the aptly named golden years – if the label concerns how much we'll have to shell out to accomplish our summer goals.
We bought tickets on the legit secondary market, found some in the front row – Bob Uecker would be proud – and enjoyed the view at a major league game more than we have in years. Not just because there was nothing between us and the field except wire netting. That was special. But throw in the baseball fan sitting next to us, and his enjoyment of the game, and it was a night for the ages.
Maybe not for the aged, but we'll get to that in the curmudgeon section.
Baseball was a way for us to connect with our father for so many years. Baseball has been a way for us to connect with Ty as well. Shared sorrow, joy and all that jazz. Field of Dreams stuff. From the moment we got to the ballpark, which is starting to show its age – in a good way – until we took the wrong turn out of the parking garage, it was a night of not just good vibes, but great ones.
The best part? Can't pick just one. But the things we enjoyed included the seats, of course, the pitch clock, the hum of the crowd, the first pitch ceremony (a "can-you-top-this" moment filled with Seattle stars), Luis Castillo's fastball, every Julio Rodriguez at-bat (despite the 0-fer night), the Tacoma firefighter who sat next to us, the eighth-inning rally and the bullpen's continued lights-out effectiveness.
The M's delivered a quick, 2-hour, 14-minute extravaganza that felt special.
• There were some glitches. And that doesn't include the arm and leg we left in StubHub's possession. The crowd, a sellout of 45,268, overpowered the stadium's ability to serve decent concessions in a timely manner. Fine. The long lines at the restrooms? Fine, too. It's what has to be expected. But we were a bit out of practice when it came to dealing with drunk, clueless clucks, which seemed to make up a large portion of the folks in our section.
But even they couldn't extinguish the luminescence of the night. Dim it a bit, maybe, like Dodger Stadium lights, but not snuff it out.
• We're sticking around a couple more days – we couldn't miss Julio's bobblehead, could we? – and will be sitting in a couple different spots. We want to see what's what in the park, like reconnecting with an old friend.
That means, however, we might miss some exciting happenings. Saturday's NCAA semifinals? Not if we can help it. The first game (3 p.m., CBS) pits Florida Atlantic and San Diego State. We'll watch what we can before hitting the lines. Miami and Gonzaga-killer Connecticut follow some 30 minutes after the first game ends. The title game is Monday night, as per usual.
That's it. That's the weekend TV highlights. Made even more glorious with Jim Nantz's retirement.
Yes, we meant that two ways. We have a lifelong friend that doesn't like Nantz's style. We respectively disagree. His voice and delivery are top-notch, though his presence in commercials is a bit over-the-top.
We also appreciate the full-circle nature of Nantz's college career, which began as a golfer at the University of Houston (with Fred Couples) and ends with the Final Four in the city. He'll continue on with the Masters, sure, but next year, when Ian Eagle has the Final Four assignment, will seem different.
•••
WSU: Jeff Schmedding has been around the Inland Northwest for a long time, even if we consider his last few years spent in football purgatory. Now he's back and the former Eastern Washington assistant has assumed the role of Washington State's defensive coordinator. Colton Clark spoke with him this week and has this story. … Elsewhere in the Pac-12 and college football, Washington's recent pro day was a chance to look back and ahead. … Colorado's spring game has sold out. … Is Brandon Rose the right backup quarterback for Utah? … Arizona State has a defensive lineman who transferred in looking for a new start. … The offense struggled for Arizona at Thursday's practice. … In basketball news, Arizona's Azuolas Tubelis and UCLA's Jaime Jaquez Jr. were the Pac-12's representatives on the Wooden All-American team. … Not only does Mark Madsen carry California's hopes of a basketball revival, Jon Wilner tells us in the Mercury News he has some weight to lift for the Bay Area and the conference. … Among the women, the NCAA Final Four starts tonight, with everyone in Dallas trying to dethrone South Carolina. … A key Oregon contributor is in the portal. … Former Gonzaga assistant JR Payne agreed to a contract extension with Colorado.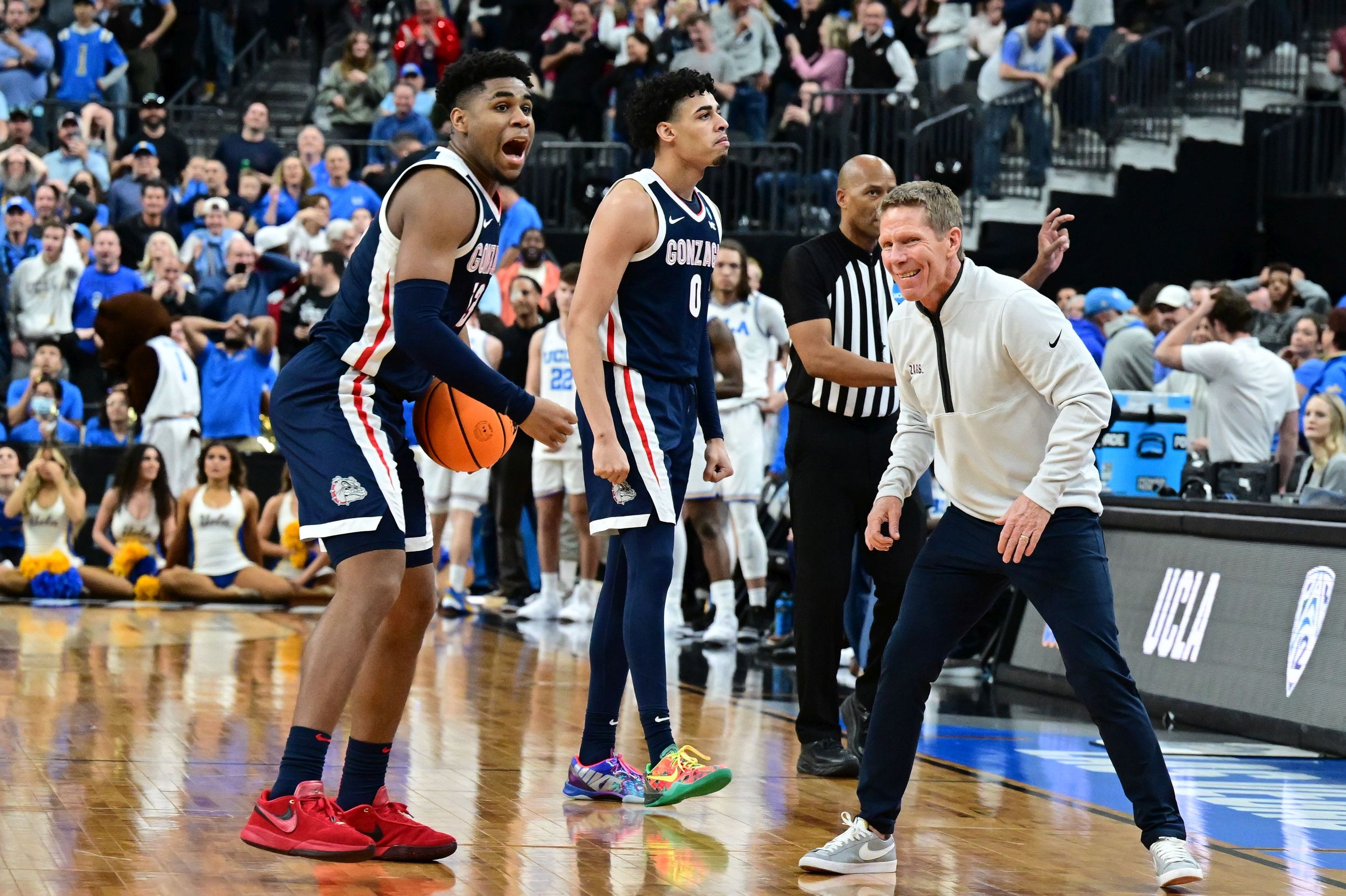 Gonzaga: Theo Lawson uses this Friday to run through the up-and-down nature of the Zags' season, from the exhibition loss to Tennessee to the season-ending Elite Eight battle with Connecticut. … His season, and GU career, may be over, but Drew Timme is still in the limelight. He was named to the Wooden All-American team yesterday and is still in the running for the award. Jim Meehan has the story. … We are planning a trip to Portland next Saturday for the Nike Hoop Summit. The game will include GU signee Alex Twohey with the International team and Lake City High's Blake Buchanan (Virginia) with the U.S. Theo has a story on Twohey's inclusion. … It's too bad Gonzaga fell one game short. The Final Four in Houston seems to be a giant festival played in a giant stadium. … If Gonzaga is looking for transfers, this list made us realize there is a lot of immediate help out there.
EWU and Idaho: Around the Big Sky, the conference announced its 2023 Hall of Fame class that will be honored in July at Northern Quest. Our top picks? Montana's Larry Krystkowiak, quarterback Jamie Martin from Weber State and Eastern's Michael Roos. … Former Montana State basketball coach Mick Durham is hanging up his whistle. … A former Bobcat punter explains why he called it quits. … Northern Colorado is looking forward to the beginning of the football season.
Preps: We have a roundup of Thursday's action to pass along.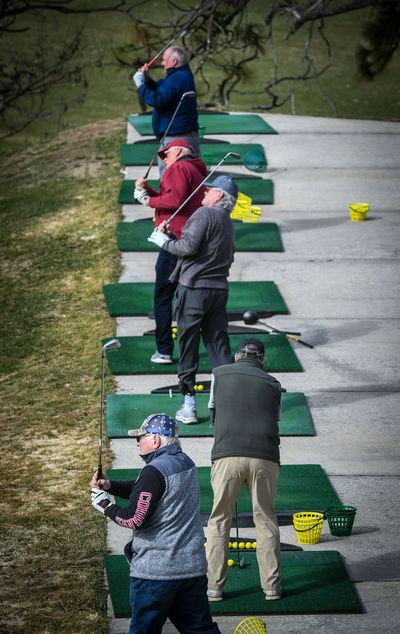 Golf: The winter-nature of spring has relented just enough for the area's golf courses to open. Emry Dinman has this story. It will cost a bit more for a round in the City of Spokane.
MMA: Two Spokane fighters are going to square off (or, in this sport, is it octagon off?) Saturday night. In Miami. Yep, about as far away from Spokane as you can get in the country. Charlotte McKinley has the story of Gillian Noll's and Melissa Amaya's fight.
Seahawks: Anthony Richardson showed his talent to the Hawks' braintrust (and others) at Florida's pro day. … The defensive makeover is moving along. How much money is left?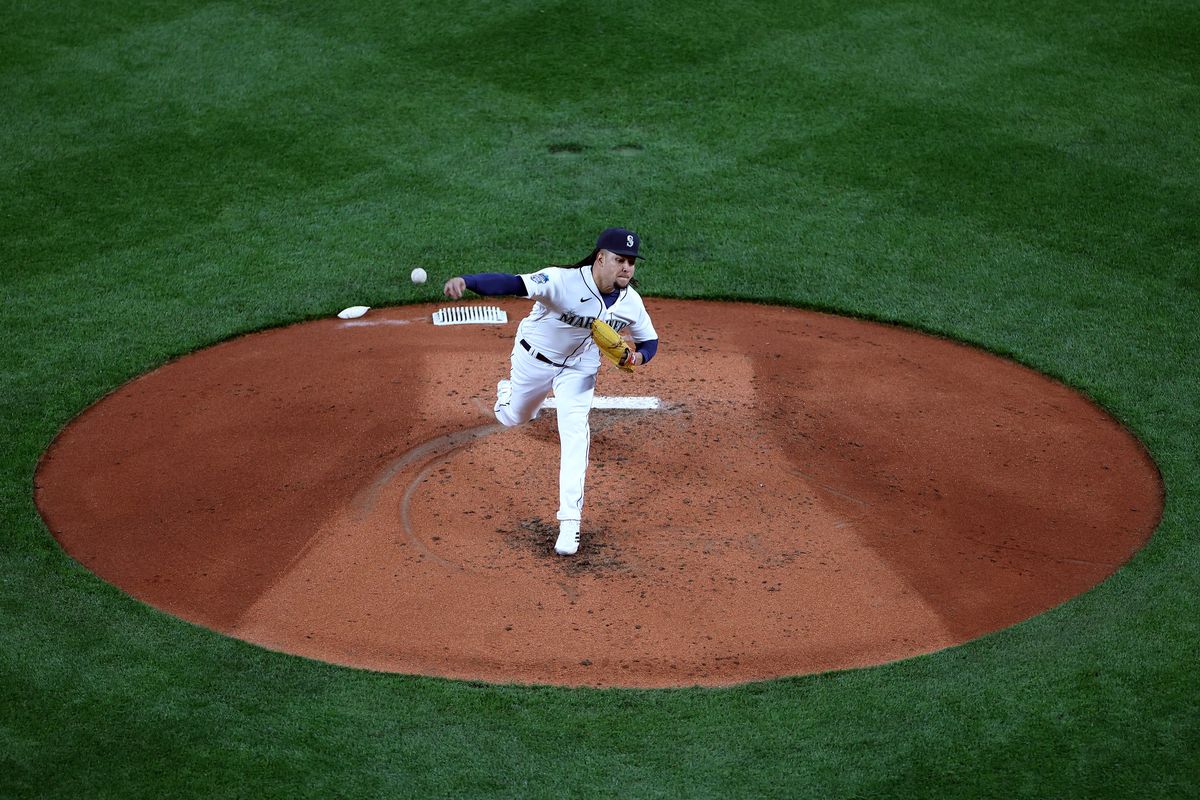 Mariners: The crowd was mostly silent as the game flashed by, dominated by great pitching and a lot of swings and misses. But get one pitch-clock violation and the place exploded. Which helped the M's offense do the same, leading to the 3-0 victory. … The game had an October feel.
Kraken: A quick start led to a 4-1 win over Anaheim in the "other" game Thursday night in Seattle.
•••       
• We will delve into Nantz's career a little more Monday morning, if possible. But it is Friday, our day to look ahead, and we didn't want to miss his last weekend of college hoops. Just like we didn't want to miss the first weekend of Mariner baseball. Until later …
Local journalism is essential.
Give directly to The Spokesman-Review's Northwest Passages community forums series -- which helps to offset the costs of several reporter and editor positions at the newspaper -- by using the easy options below. Gifts processed in this system are not tax deductible, but are predominately used to help meet the local financial requirements needed to receive national matching-grant funds.
Subscribe to the sports newsletter
Get the day's top sports headlines and breaking news delivered to your inbox by subscribing here.
---