News > Crime/Public Safety
DNA technology identifies woman whose skull was found near Newport 41 years ago
March 31, 2023 Updated Fri., March 31, 2023 at 10:05 p.m.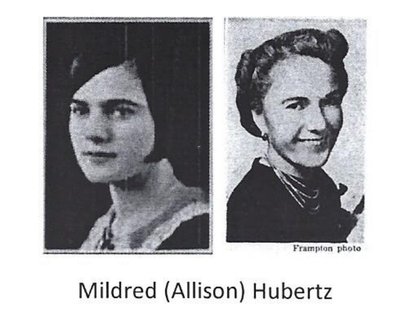 A woman who went missing from Montana 55 years ago – and whose skull was discovered in the woods near Newport 41 years ago – was identified last week using emerging DNA technologies that have helped solve cold cases like the killing of Spokane 9-year-old Candy Rogers in 1959.
Pend Oreille County Coroner Dolly Hunt identified the missing woman March 20 as Mildred (Allison) Hubertz, according to a news release from the county's prosecuting attorney's office.
Hubertz disappeared from St. Ignatius, a small town about 40 miles north of Missoula, in 1968, the release said. She was about 59 when she went missing.
The circumstances of her disappearance are unknown. Anyone with information is urged to contact Pend Oreille County Sheriff's Office Sgt. Mitch Parnell at (509) 447-1911.
A hunter discovered a human skull in November 1982 in a wooded area north of Newport, the release said, per newspaper reports. The remains were reported to have been examined by multiple agencies.
The case went cold in the following years, and it was unclear the extent of the work investigators may have done because of "a far less extensive records keeping process" by the sheriff's and coroner's offices at the time, according to the release.
In 1999, Undersheriff Mike Cress located the skull in a box at the sheriff's office and started investigating.
With new DNA technologies, the skull was sent in March 2017 to the Washington State Forensic Anthropologist at the King County Medical Examiner's Office in hopes of obtaining DNA samples that were not taken during the initial exam. The anthropologist examined the partial skull and estimated it belonged to a woman.
A section of the skull was also sent for DNA extraction and uploaded to the FBI's Combined DNA Index System (CODIS), a database that can compare DNA profiles from missing persons to DNA from family reference samples and certain convicted offenders and arrestees. No matches were made.
In October 2022, a section of the skull was sent to Texas-based Othram, which can take tiny fragments of DNA and compare them to databases full of DNA samples.
Othram obtained a DNA extract sufficient for testing in January. Its team of scientists used genome sequencing to develop a DNA profile that could be uploaded to genealogical databases, and the profile matched to Hubertz. DNA reference testing of Hubertz's great-granddaughter confirmed the missing person was Hubertz.
Othram is the same company that helped solve the killing of Candy, whose body was found about 3½ miles northwest of Spokane Falls Community College a couple weeks after she went missing. Othram built a genealogical profile from a DNA sample on Rogers' clothing and narrowed down the list of potential suspects to three brothers.
Spokane police eventually identified John Reigh Hoff, who killed himself in 1970, as Rogers' killer.
Local journalism is essential.
Give directly to The Spokesman-Review's Northwest Passages community forums series -- which helps to offset the costs of several reporter and editor positions at the newspaper -- by using the easy options below. Gifts processed in this system are not tax deductible, but are predominately used to help meet the local financial requirements needed to receive national matching-grant funds.
Subscribe now to get breaking news alerts in your email inbox
Get breaking news delivered to your inbox as it happens.
---