The long demise of the stretch limousine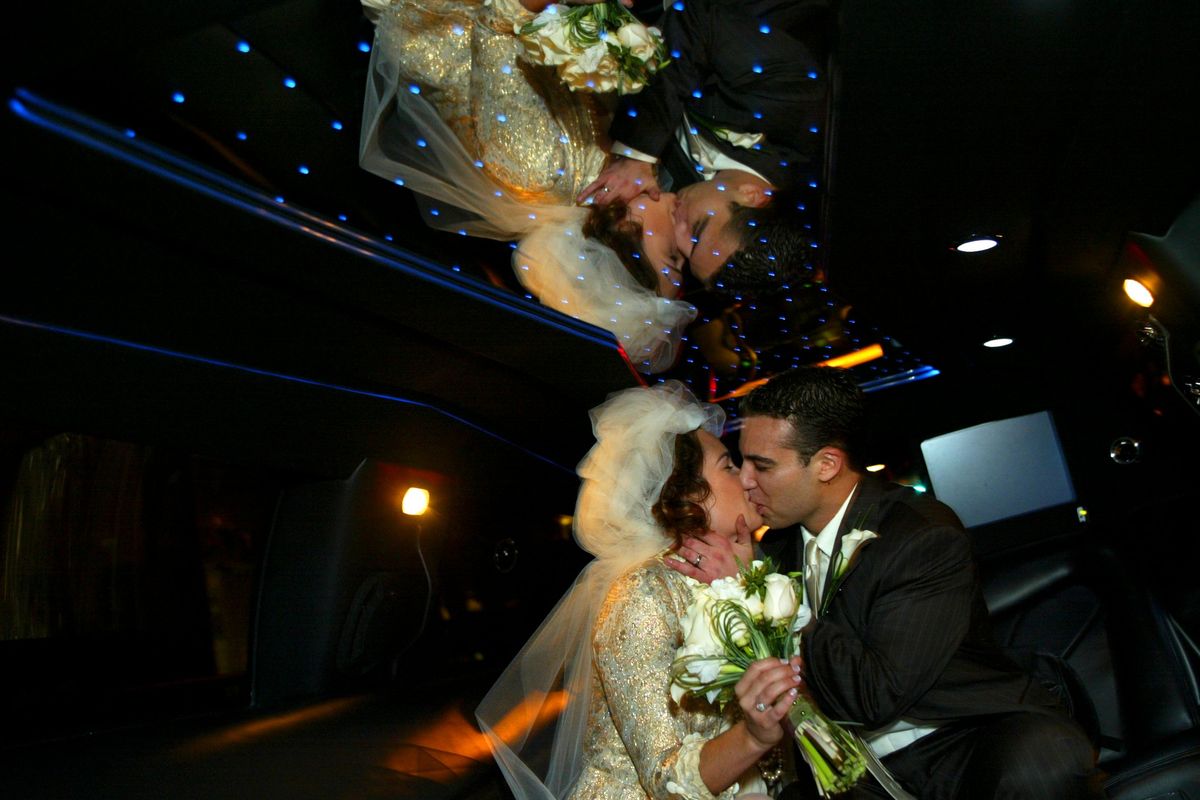 Over a few days in early March, carmakers and limousine company operators gathered at the MGM Grand in Las Vegas for an annual convention, where they went to panels and parties and admired shiny new party buses, vans and black sport utility vehicles.
But something was missing.
"There wasn't one stretch limousine on the show floor," said Robert Alexander, president of the National Limousine Association, a trade group. "Not one."
Decades ago, stretch limos were a symbol of affluence, used almost exclusively by the rich and famous. Over time, they became more of a common luxury, booked for children's birthday parties or by teenagers heading to the prom.
These days, it seems as if hardly anyone is riding in a stretch limo. While the limousine name has stuck, the limo industry has shifted to chauffeur services in almost anything but actual stretch limos, which have largely been supplanted by black SUVs, buses and vans.
"The limo business isn't your father's limo business anymore," Alexander said.
Today, the stretch limo represents less than 1% of services offered by limo companies, down from about 10% a decade ago, according to the association.
"The stretch limo is – what's the expression? – gone like the dodo bird," Alexander said. "Extinct."
Limo company operators and industry leaders say the demise of the stretch limo can be attributed to the cumulative effect of a series of blows over several years.
The first, they said, was the Great Recession. Then came the rise of ride-hailing services like Uber and Lyft, and a pair of deadly stretch limo crashes that ushered in new regulations in New York state, one of the industry's most important markets. Over that time, stretch limos gradually fell out of favor, as passengers opted to travel somewhat less conspicuously in sleek sedans or black SUVs.
Horse-drawn wagons to Hummer limos
The birthplace of the stretch limo is believed to have been Fort Smith, Arkansas. Armbruster Stageway, a coach builder that started off restoring horse-drawn wagons more than 100 years ago, is credited with creating the first combustion engine limousine in the 1920s. By 1985, the company was one of the leading producers of limos in the United States, making about 1,000 a year.
But around that time, many car companies stopped making limos. Specialty coachmakers filled the void by taking a different approach: cutting a sedan in half, inserting a midsection and welding everything together. For about $50,000, custom manufacturers promised deluxe results that could include a TV and even a bed in addition to the obligatory well-stocked bar.
As more limos were produced, they became more accessible and began attracting a clientele beyond celebrities and the über-rich. People began booking them for airport trips. A restaurant in New Jersey offered to pick up diners in a limo, drive them to dinner and take them home afterward. And for some suburban teenagers, it became a rite of passage to pile into a stretch limo during prom season, often trying – with mixed results – to sneak booze past drivers thrust into the role of reluctant chaperone.
"In the best-case scenario, somebody would use you all day to go to meetings in, let's say, Manhattan," Alexander said, adding that a driver could then take a client to a hotel to freshen up before whisking the customer back out on the town. "That kind of coincided with kind of the nightlife of the city coming alive in the late '70s and '80s," he said.
Limousine operators like Scott Woodruff, president and chief executive of Majestic Limo & Coach in Des Moines, Iowa, made adjustments for the rising demand. By the early 2000s, an era when the Hummer limo first appeared and party buses were being tricked out with bench seats, TVs and minibars, stretch limos made up about a quarter of the vehicles in his fleet.
"Every year, you would see the limos get larger and larger," Woodruff said.
Chuck Cotton, who owns VIP Limo in Oklahoma and has been in the business more than 30 years, said his fleet peaked at 35 stretch limos, six party buses and four Mercedes-Benz Sprinter vans, which carry about a dozen people.
Then the housing market collapsed in 2008, setting in motion the longest and sharpest economic downturn since the Great Depression – and the beginning of the end of the stretch limo.
Recession, ride shares and regulations
The downturn prompted companies to cut spending and shed workers. Demand for stretch limo rides cratered, as unemployment and gas prices soared.
"The market imploded," Alexander said.
The country was still in the throes of the recession when Uber was founded in 2009. Its main competitor, Lyft, arrived in 2012, and together they shook up the taxi industry and also made chauffeured black cars more accessible.
"When they first came on the scene, people – in particular, in our industry – really bristled," Alexander said of the ride-hailing services.
As Uber and Lyft grew, two deadly crashes in New York state highlighted the dangers of stretch limos. One killed four women on Long Island in 2015 and another in 2018 killed 20 people in Schoharie, about 40 miles west of Albany. State lawmakers responded by requiring seat belts for all passengers and commercial driver's licenses for chauffeurs. The state's transportation commissioner was authorized to impound any stretch limo that failed an inspection.
Changing customer tastes were also a factor in the plummeting demand for stretch limos, according to Jeff Rose, president of Attitude, a chauffeured transportation service in Queens.
"When a stretch pulls over, everybody turns around to see who's getting in or getting out," Rose said. These days, his clients prefer the discretion of a black sedan or SUV.
The industry today
While demand for stretch limos isn't what it was in the 1980s or even the early 2000s, the limo industry is thriving. It just looks different now.
In addition to the shift to sedans and SUVs, the industry is embracing Sprinter vans and party buses. Barbara White, co-owner and chief financial officer of VIP Transportation Group in Orlando, Florida, said her business sold two of its stretch limos in recent years, replacing one with a Sprinter van. With a fleet that also includes buses, sedans and SUVs, White's company provides more than 1,000 rides a year, mostly for weddings, she said.
Matthew Daus, a lawyer and a former commissioner and chairman of the New York City Taxi and Limousine Commission, said that buses and vans appeared to be the future of the limo industry.
"They're going to be fancier on the inside, but they're going to probably stay nice and discreet on the outside," Daus said. "The limousine industry is very resilient. They bounced back from the pandemic, and they are muscling into the motor coach and the charter industry."
But the days of the stretch appear to be nearly over.
Rose said his company in Queens used to have four stretch limos in a fleet of about 30 vehicles. In the Attitude garage today, there are sedans and SUVs, including Lexuses and Cadillac Escalades, but there isn't a single stretch limo. He sold his last one eight years ago.
"And for the two years prior to that," he said, "it was pretty much a paperweight."
This article originally appeared in The New York Times.
---