A&E > Food
Kasa Restaurant and Taphouse owner wants guests to 'remember how they ate'
Wed., May 17, 2023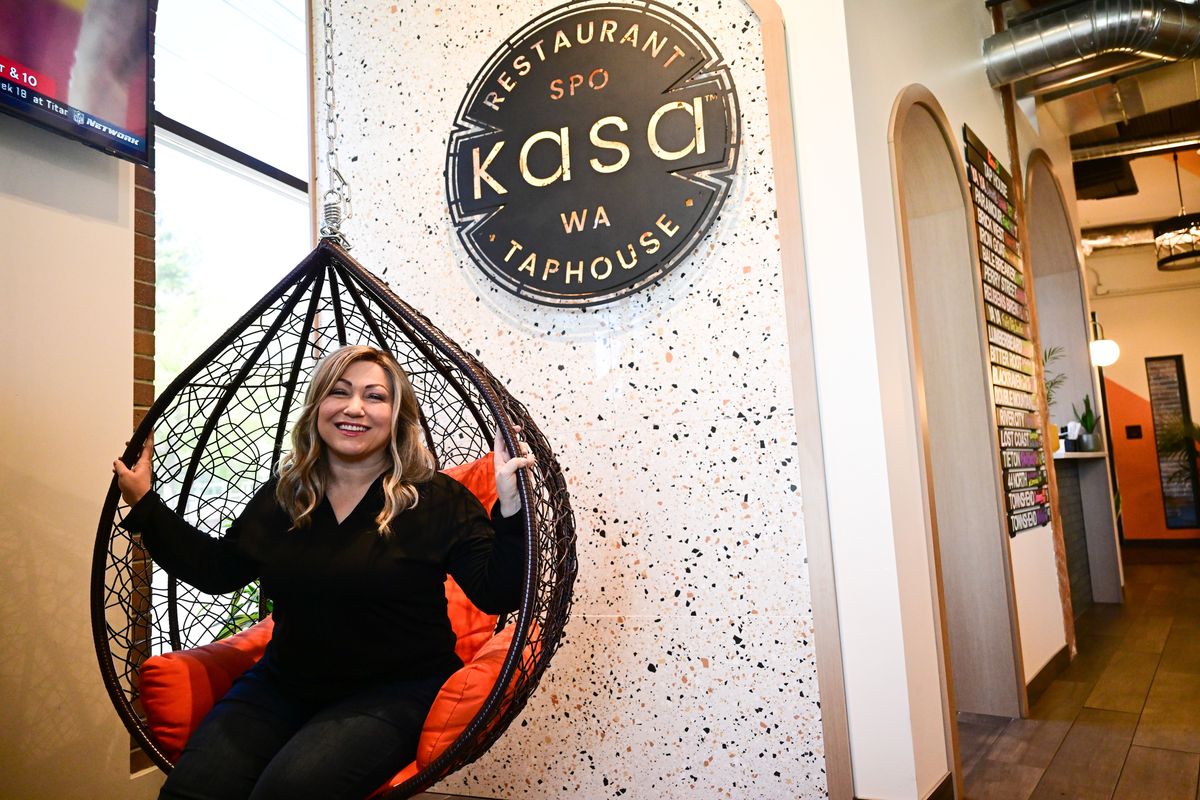 Juli Norris, chef and owner of Kasa Restaurant and Taphouse, poses for a photo on Friday. Norris says instead of focusing on a particular style of cuisine, she's combing flavors to make dishes that are familiar but different from anything diners have had before. (Tyler Tjomsland/The Spokesman-Review)Buy a print of this photo
With a location bedecked with a vibrant mural and adjacent to Riverfront Park, Kasa Taphouse is seated in the perfect nexus for tourists and locals alike to grab a bite to eat off a menu that is full of the familiar and exciting new elements.
Chef-owner Juli Norris calls the menu "flavor fusion," and says she enjoys bringing in different styles and backgrounds to enhance dishes, rather than creating fusion for the sake of shock factor. The restaurant and taphouse had a soft open in mid-December and then kicked off the new year by officially opening in January .
"I wanted to have a really cool place for people visiting because this is in such a tourist-central place," Norris said. "We have so many people here who are coming to a concert, or to an event or see a sports team compete at the Podium, and I wanted to create something that highlighted Spokane to portray who we are to the tourists coming in: a little eclectic, a little fun and welcoming."
The name Kasa is a play on the Italian and Spanish words for house – casa – and also pulls in the first letters of her four children's names. With that homey influence in mind, she has added favorite dishes from her own family, such as the Red Curry Bowl, which is made up of grilled chicken and a spicy peanut sauce. The menu's hearty fare melds comfortable elements while still pushing guests to be a little adventurous.
One of the menu items that she's most proud of is Kasa's hummus dish, which combines influences from the Mediterranean, Brazil and Spokane. Topped with roasted and unroasted cheese, kalamata olives, lemon, garlic and "hot honey," the resulting mix is served alongside an herb and garlic-infused house bread that's a completely homegrown creation.
"A lot of restaurants focus on a style of cuisine, and I wanted to focus on the flavors," Norris said. "To me, the flavor profile of a dish either makes that dish or it breaks that dish. I just decided to remove the rules when it comes to flavor, and put a lot of cool things together to make something that is familiar to people, but is something they've never had before."
This is the first restaurant that Norris is spearheading on her own and she's aiming to make her mark on the local restaurant scene by carving out a lasting niche for the kind of foods that she's passionate about. Hailing from Spokane, Norris has been in the restaurant industry since 2006 and has worked around the country, but was excited to bring her culinary visions to her hometown.
"This community is really important to me. I've been all over the world. I've lived in Los Angeles, I've lived in Nashville, but Spokane is the best," Norris said. "Spokane is home and I want to be a part of helping the culinary scene in Spokane to elevate it. There's a lot of great restaurants and chefs that are doing the same thing, and I want to give people something to talk about with the cuisine of Spokane when they go home. To remember how they ate."
Opening Kasa Taphouse was just the start for Norris, and summer plans for the restaurant include creating a beer garden to take advantage of the warmer weather. That's not all that's in store for her entrepreneurial ventures, however. A French-inspired fine-dining social club and speakeasy called Loren will be opening during the summer in the same building as Kasa, further anchoring her downtown culinary footprint.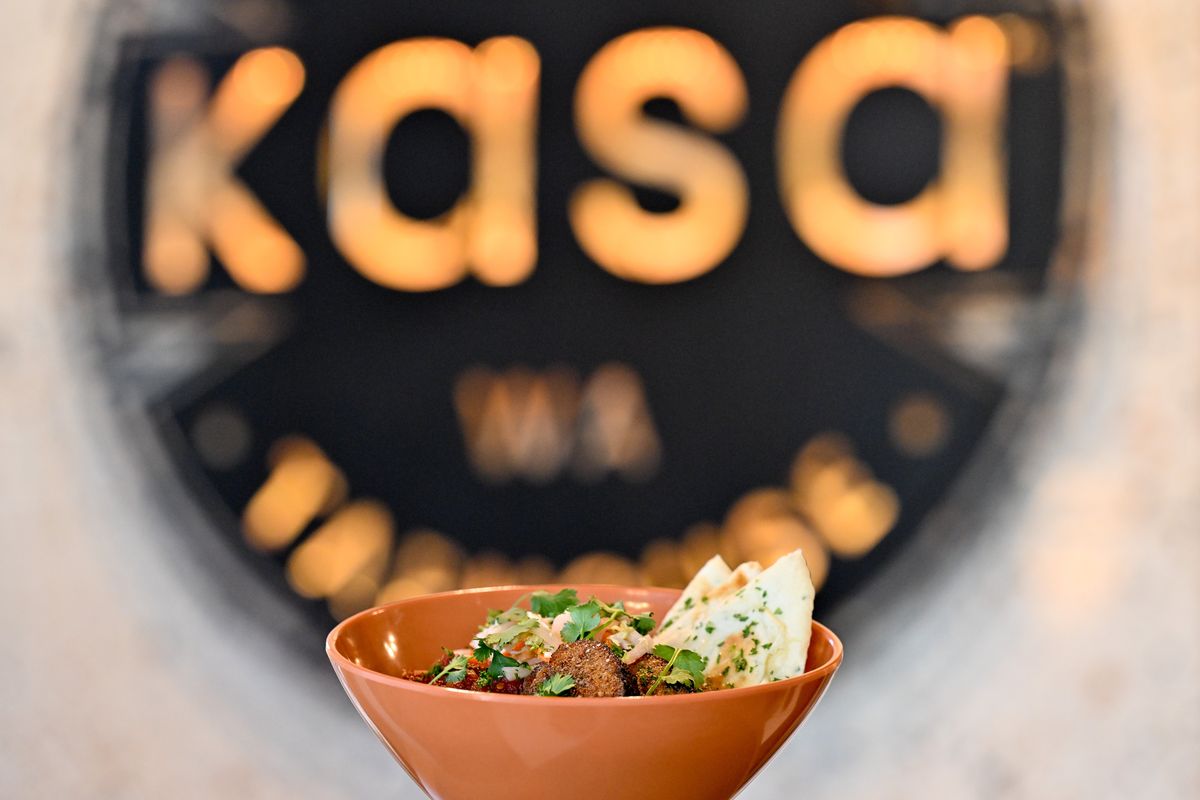 Kasa's Pork Belly Butter Curry Bowl is photographed on Friday, May 12, 2023,in Spokane, Wash. The bowl features pickled carrots, radish and cabbage slaw with tomato & citrus chutney and is garnished with cilantro. (Tyler Tjomsland/The Spokesman-Review)Buy a print of this photo
Local journalism is essential.
Give directly to The Spokesman-Review's Northwest Passages community forums series -- which helps to offset the costs of several reporter and editor positions at the newspaper -- by using the easy options below. Gifts processed in this system are not tax deductible, but are predominately used to help meet the local financial requirements needed to receive national matching-grant funds.
Subscribe to the Spokane7 email newsletter
Get the day's top entertainment headlines delivered to your inbox every morning.
---