News > Business
Spokane's Heavenly Special Teas closing in June
May 23, 2023 Updated Tue., May 23, 2023 at 7:27 p.m.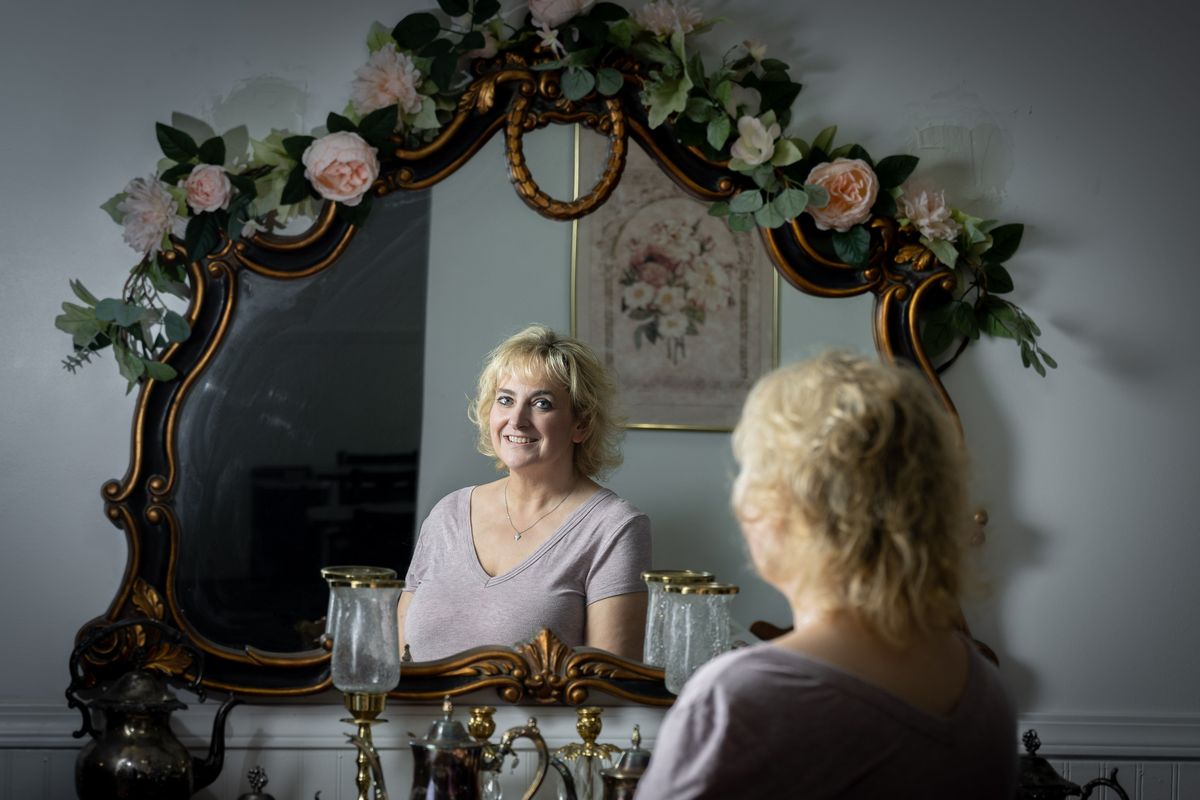 Because she can't keep up with employee costs as well as loan and tax payments, Heavenly Special Tea Shop owner Sherri Davey-Ellis is closing the business at 1817 N. Division St. (COLIN MULVANY/THE SPOKESMAN-REVI)
The COVID-19 pandemic has ended, but its effects linger as another Spokane business plans to close after failing to financially recover.
Sherri Davey-Ellis just two years ago moved Heavenly Special Teas Shop, Cafe & Tearoom from Hillyard to a new location, 1817 N. Division St. Despite a healthy clientele, she hasn't been able to keep ahead of loan and tax payments, she said.
"It's just a snowball of things," Davey-Ellis said. "I can't sustain this space physically or financially. And, my lease is set to go up in June."
As a result, Davey-Ellis will be closing the café on June 3, the tearoom on June 4 and she'll have one last event at 6 p.m. on June 5 to honor her longtime customers.
"This has been the best experience of my life, mainly because of the customers," Davey-Ellis said. "I've made so many friends. The saddest part will be not being able to visit with those people."
The closure follows an emergency move that occurred during the pandemic. She had been operating in Hillyard until she received notice in 2021 that her building's owner had sold and she had six weeks to vacate.
She found a new location, the building on North Division which had once been the home of One Bridge North Tavern, and before that, The Big Dog Bar and Grill.
In just about a month in 2021, Davey-Ellis, friends and family converted the former dive bar into a café and tea room that featured 125 different blends.
"We were excited. We did well for a while," she said. "Then last summer, I wasn't able to pay the taxes, and that was the beginning of the end."
Customers kept coming, but the busier the venue became, the more Davis-Ellis would have to pay employees.
"I got to working six days a week just to pay employees and bills," she said. "At the end, there was nothing for me. There wasn't enough to pay the taxes."
Knowing her predicament, her new landlord delayed lease increases for a few months. But it wasn't enough, she said.
"I'm taking some time to rest. My feet have given out on me after six days of not sitting all day," she said.
However, her special blends of teas are not going anywhere.
"I want to get into catering small teas," she said. "I'll just be doing small things and maybe doing craft shows where I can make my teas available. But, I won't be doing it right away."
Davey-Ellis had employed three of our four children, her aunt and her niece, along with dozens of other workers. All current employees have found new jobs, she said.
Looking back, she said the pandemic-forced business shutdown created a hole from which she could never escape.
"We were doing great, and then COVID happens and they tell me I can't work," she said. "I can't support my family. It was mind-blowing. It took all my savings.
"We never really snapped back from that," Davey-Ellis continued. "It just took away all the momentum from my business."
That said, she has no regrets in serving Lilac City customers for seven years. Davey-Ellis will maintain the business Facebook page to announce her next moves.
"Maybe I will get back into the service industry in Spokane," she said. "But, it will probably be a lot smaller. You either have to be very big or stay small. When you go medium, you get squished. It's been a roller coaster."
Local journalism is essential.
Give directly to The Spokesman-Review's Northwest Passages community forums series -- which helps to offset the costs of several reporter and editor positions at the newspaper -- by using the easy options below. Gifts processed in this system are not tax deductible, but are predominately used to help meet the local financial requirements needed to receive national matching-grant funds.
Subscribe now to get breaking news alerts in your email inbox
Get breaking news delivered to your inbox as it happens.
---