A Grip on Sports: The best way to start a holiday weekend? How about with a list of grievances? Serenity now A GRIP ON SPORTS • Angry clouds swirled around the homestead Friday night. Actually dumped quite a load of rain on it as well. Then left. Seems like a good life lesson. Anger, explosion, move on.
•••••••
• We'll try that this morning. See if it works for us – and you.
We start in Portland, where the subject of this Bill Oram column in the Oregonian resides. His name is Jordan Macintosh and he's a distance runner at Portland State.
Or was. His season is over, even though he ran his race, the 3,000 meter steeplechase, fast enough this year to qualify for this weekend's NCAA regionals. Did nothing wrong, like bet on races or take performance-enhancing drugs. Yet his fate is the same.
Seems his coach didn't schedule enough meets. One too few, actually, to qualify the school's athletes for the postseason. And if the team isn't eligible, either are any of the members. Say what?
This makes us angry at, in order, the NCAA, Portland State and, well, dumb rules overall.
Though track is a team sport, every event except the relays is individual. You vs. everyone else. Run faster and win. That's it. We don't really understand the NCAA's stance here. Why can't Macintosh, who posted a qualifying time, just compete as an individual? If a minimum number of meets is a rule to "even the playing field" then what do you do with an injured athlete? Someone who finally gets healthy with a couple weeks left and runs a qualifying time? Are they told, "Sorry, nice try but, you know, rules?"
And how did PSU fail in their responsibility to schedule enough meets? To enter its guys – the women had enough and are in Sacramento – in enough to qualify them for the postseason? That's just unacceptable. Then again, the Vikings' hierarchy accepted the blame asked for a waiver and the NCAA told Macintosh to take a hike.
Never forget this is an organization supposedly dedicated to the needs of student/athletes everywhere. Ya, right.
• Nothing makes us angrier than when a billionaire screws up time and again and then falls upward into another pile of dough. It's the newest iteration of the American Dream. And the A's owner, John Fisher, is wide awake while it's happening.
The guy buys the Oakland A's. Destroys their opportunity to win. Wants Oakland to sacrifice everything to keep them in the city they've called home for decades. All the while, he's plotting to take them team to Las Vegas.
His first move toward that city includes the announcement of a stadium site. Except it really isn't his to announce. It's designated as a station in a monorail plan. Another site needs to be found.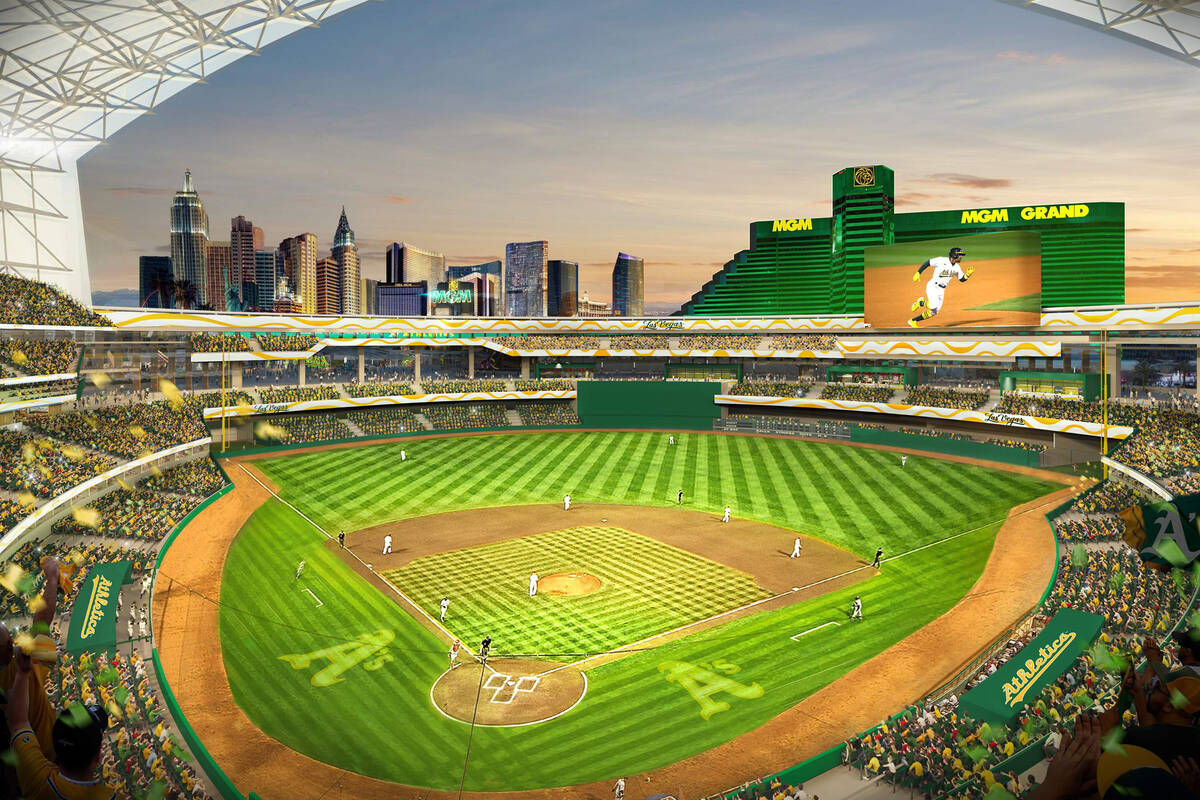 It is. Right in the heart of the strip. An enviable spot where the Tropicana once dominated the hearts and minds of good fellows everywhere.
It's gold Jerry, gold. And Fisher will be mining it thanks to some $300 million for the state. What a deal. One that you would never be given. Unless, of course, you are a billionaire. And if that's true, would you like to adopt us? We're pretty lovable.
• Other things that drove us batty this morning? Slow-loading websites (hey, it's 2023 folks), the M's playing a decent team and losing (why the heck doesn't Seattle play the A's every game?) and cornerback Artie Burns wearing No. 3 at the Seahawks' OTAs (shouldn't that number be retired already?).
That last one was a joke. Well, at least it made us laugh.
•••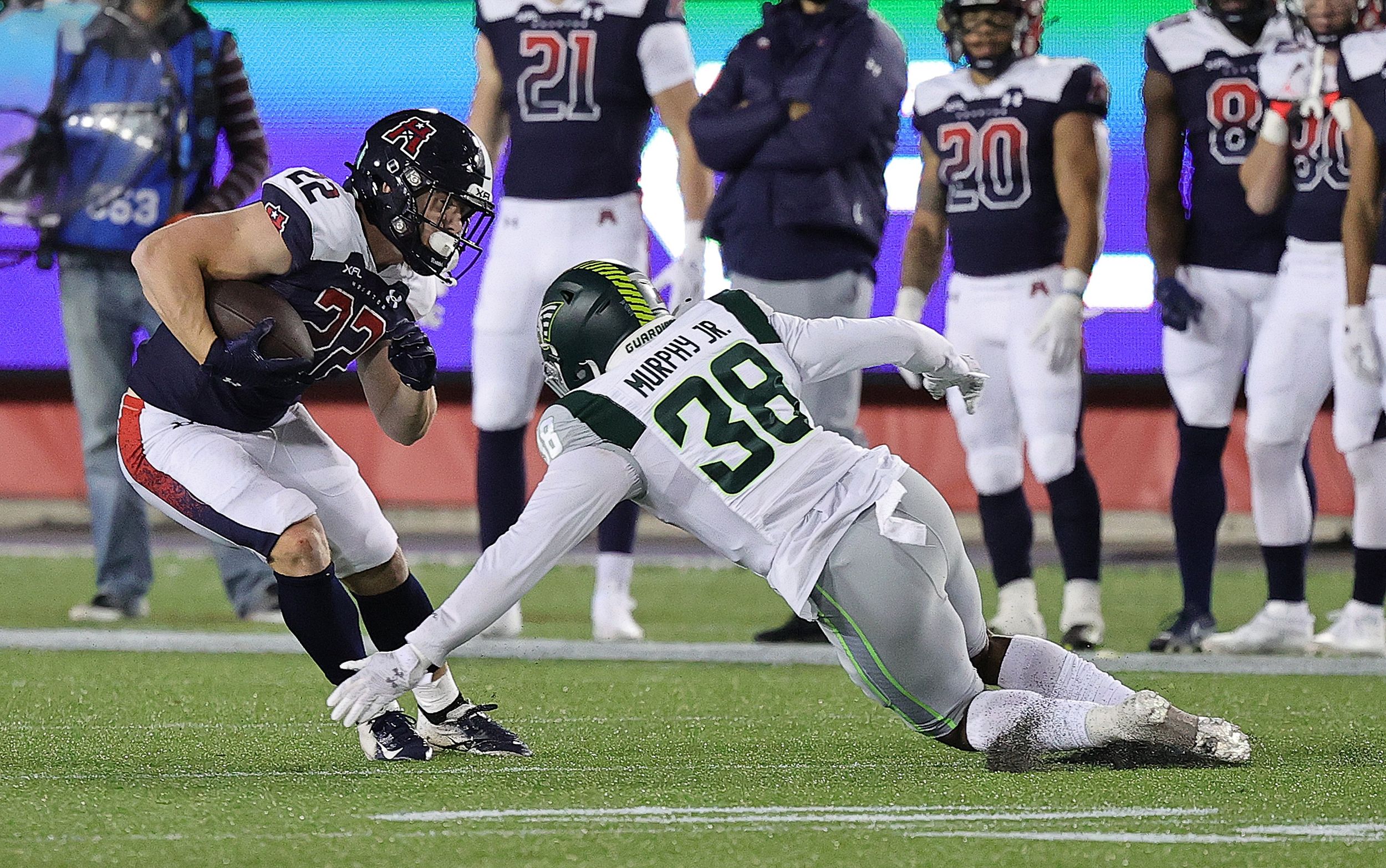 WSU: Jump cuts. In a hole. For a touchdown. That's how we'll remember Max Borghi's Washington State tenure. He's getting another shot at the NFL, with Cleveland, after doing pretty well in the XFL. … Pat Chun's name is going to appear on a lot of the who-will-replace-Mike-Bohn-at-USC lists. … Elsewhere around the Pac-12 and the nation, Jon Wilner answers questions in a Mercury News mailbag. … He also passes along this football recruiting summary. … Oregon State has raised its assistant football coaches' salaries a large amount. … Arizona State's new coach is thought of pretty highly considering he's never been a head coach before. … Washington has to answer some questions before the season kicks off. … Colorado is a member of the Pac-12. For now. The door seems to be open. … A Stanford basketball player is following his dad's footsteps. … A Washington player moved on to Utah. … Rose Zhang's Stanford career is over, one of the most successful women's golf tenures in NCAA history. The reigning NCAA champion is turning pro. … The baseball finals will pit Oregon, which defeated Washington on Friday, and Arizona, which handled top-seed Stanford. Just like everyone thought. … The softball best-of-three Super Regionals are either in full swing or, in the case of Oregon, over. The Ducks lost again at Oklahoma State. … Utah lost its home opener, Washington routed visiting Louisiana and Stanford upset Duke in North Carolina. (In an update, the Cardinal moved on to Oklahoma City with a 7-2 win Saturday morning. Due to a bad-weather forecast, the game began at 6 a.m. PDT.)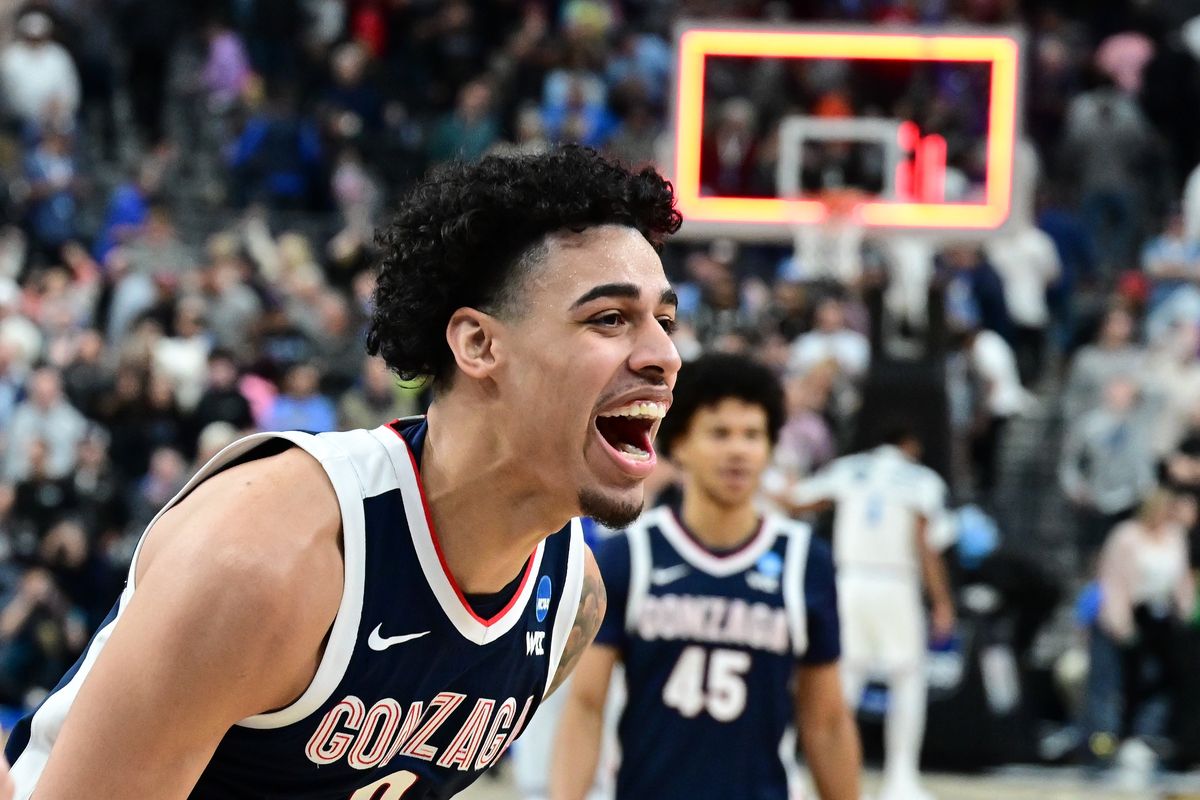 Gonzaga: No, Julian Strawther is not coming back to the Zags. He made that abundantly clear Friday after a pre-draft workout with the Golden State Warriors. Jim Meehan was part of the Zoom interview and put together this story. … Will Rui Hachimura figure in the Lakers' plans?
EWU and Idaho: Around the Big Sky, Idaho State has completed its men's basketball coaching staff.
NAIA World Series: Lewis-Clark State won its opening game 12-4 last night and will play one of the favorites, Southeastern (Fla.) this evening.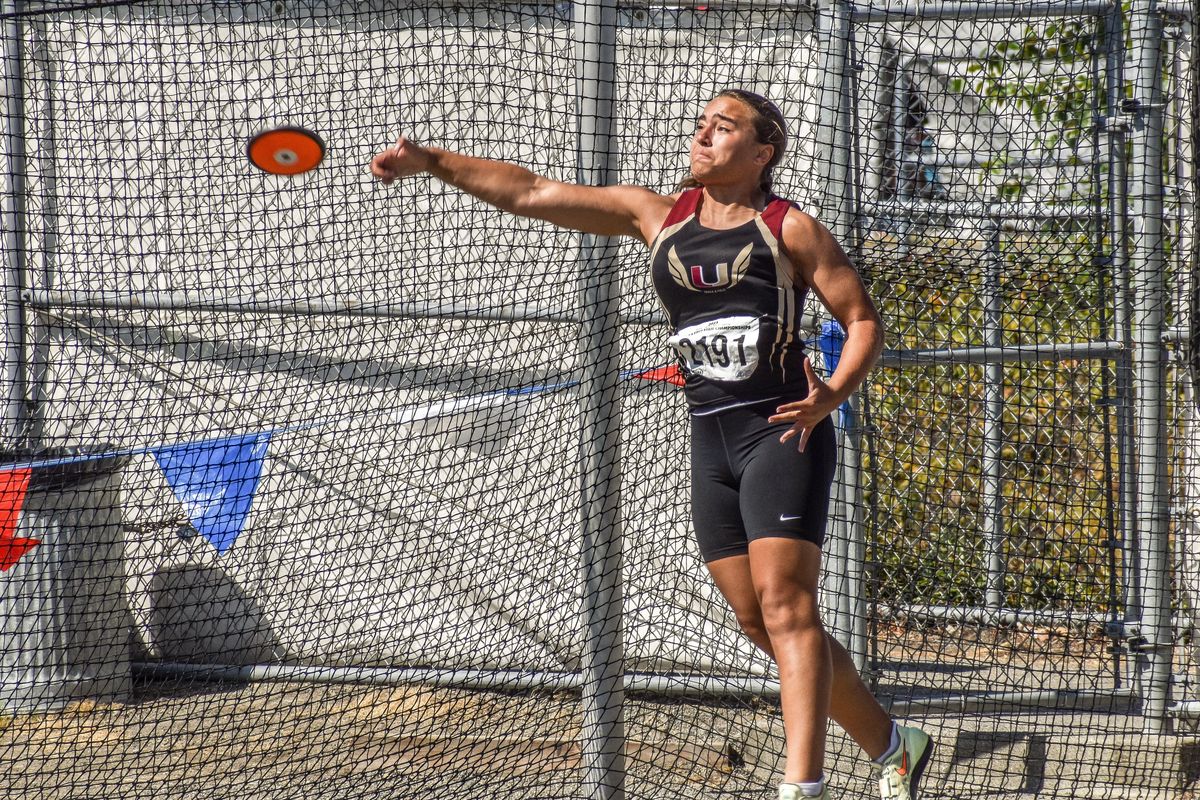 Preps: State big school track and field continued in Tacoma on Friday and Keenan Gray was there. He has this coverage. … Other State tournaments continued as well and Dave Nichols put together a roundup.
Indians: Spokane won for the third consecutive time over visiting Vancouver, taking Friday's single game 10-5. The two teams will play a doubleheader starting at 3:05 today at Avista. The nightcap is another makeup of a rained-out game in Canada. Dave Nichols has all the information about last night's victory.
Chiefs: The Seattle Thunderbirds will play for the Memorial Cup.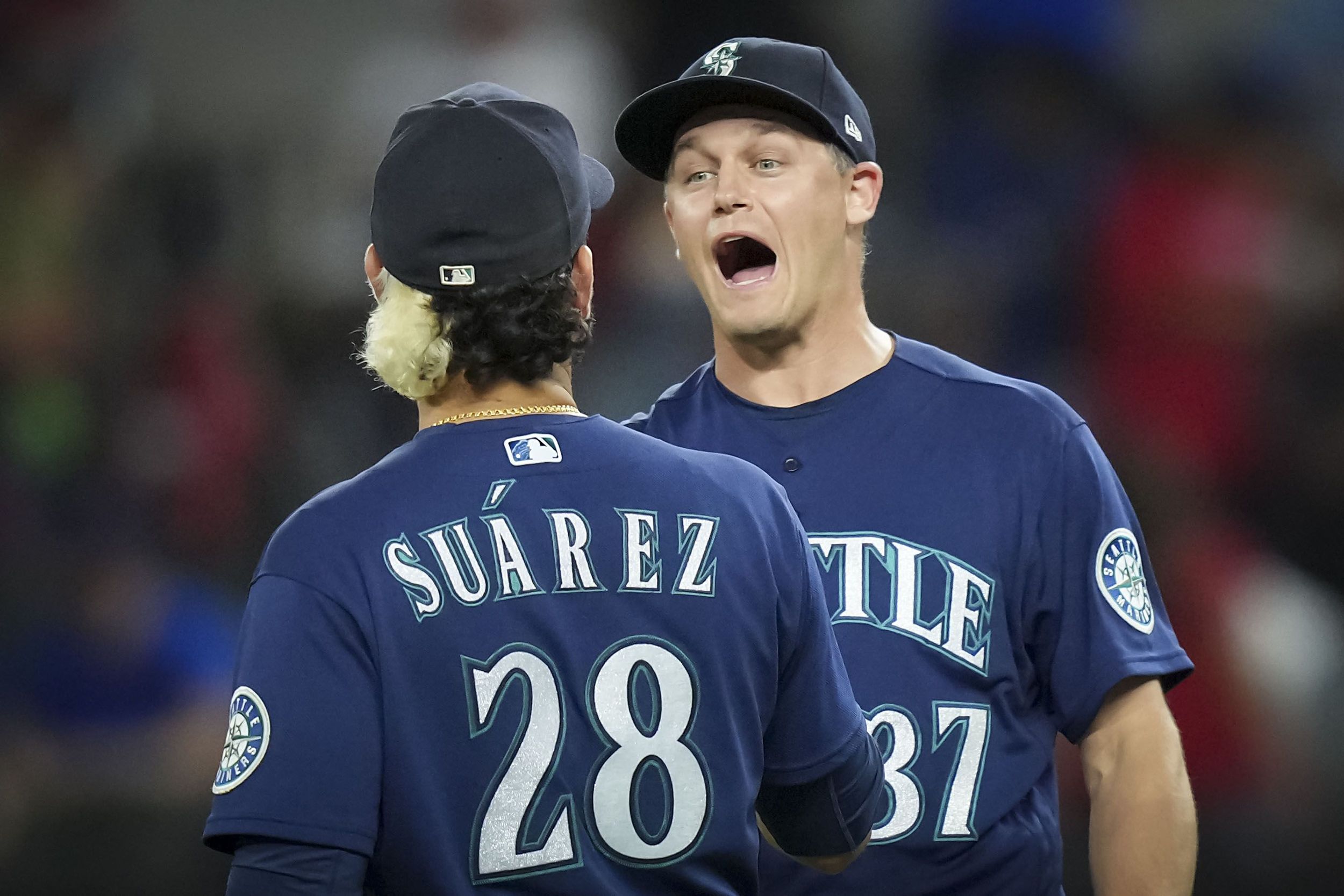 Mariners: George Kirby didn't have it last night, but he was this close to getting out of a fateful fifth inning. This year, though, the M's don't seem to be making the plays that need to be made. And they lost, 11-6, as Pittsburgh belted seven home runs. … Paul Sewald keeps it simple.
Storm: Seattle lost again but, hey, it was a lot closer. It could be that type of season.
Sounders: A key stretch awaits, starting today with a match against the Red Bulls. At least Seattle is getting healthy.
PGA: Michael Block didn't play well this week. But he'll always have the week in Rochester, N.Y. to remember. As will those who have a connection to his Southern California golf club.
•••       
• Just looked out the window. More showers. No, we didn't travel to Seattle this weekend to watch the M's play. But this sure doesn't feel like Spokane. We could just get angry, but we won't. Yet. Until later …
---