A Grip on Sports: If you love loud sporting events, today is your day as the Indy 500 dominates once again A GRIP ON SPORTS • How the heck did that happen? Age? Inattentiveness? Plain ol' ineptitude? Whatever the reason, we have a mea culpa this morning. Somehow the biggest sporting event in the auto racing season slipped our mind. Yep, we forget to mention the Coca-Cola 600 runs in North Carolina tonight.
•••••••
• Hey, we're kidding. Not about the forgetting part. That actually happened. But, yes, we know today's premier race is in Indianapolis. And is only 500 miles long.
The Indy 500 has been on our radar since we used to watch the highlights on the Wide World of Sports back in the (long-ago) day. Or listened to Paul Page's call on the radio when were still (somewhat) young. Heck, we are old enough to remember when the race was actually held on Memorial Day, not just on the weekend.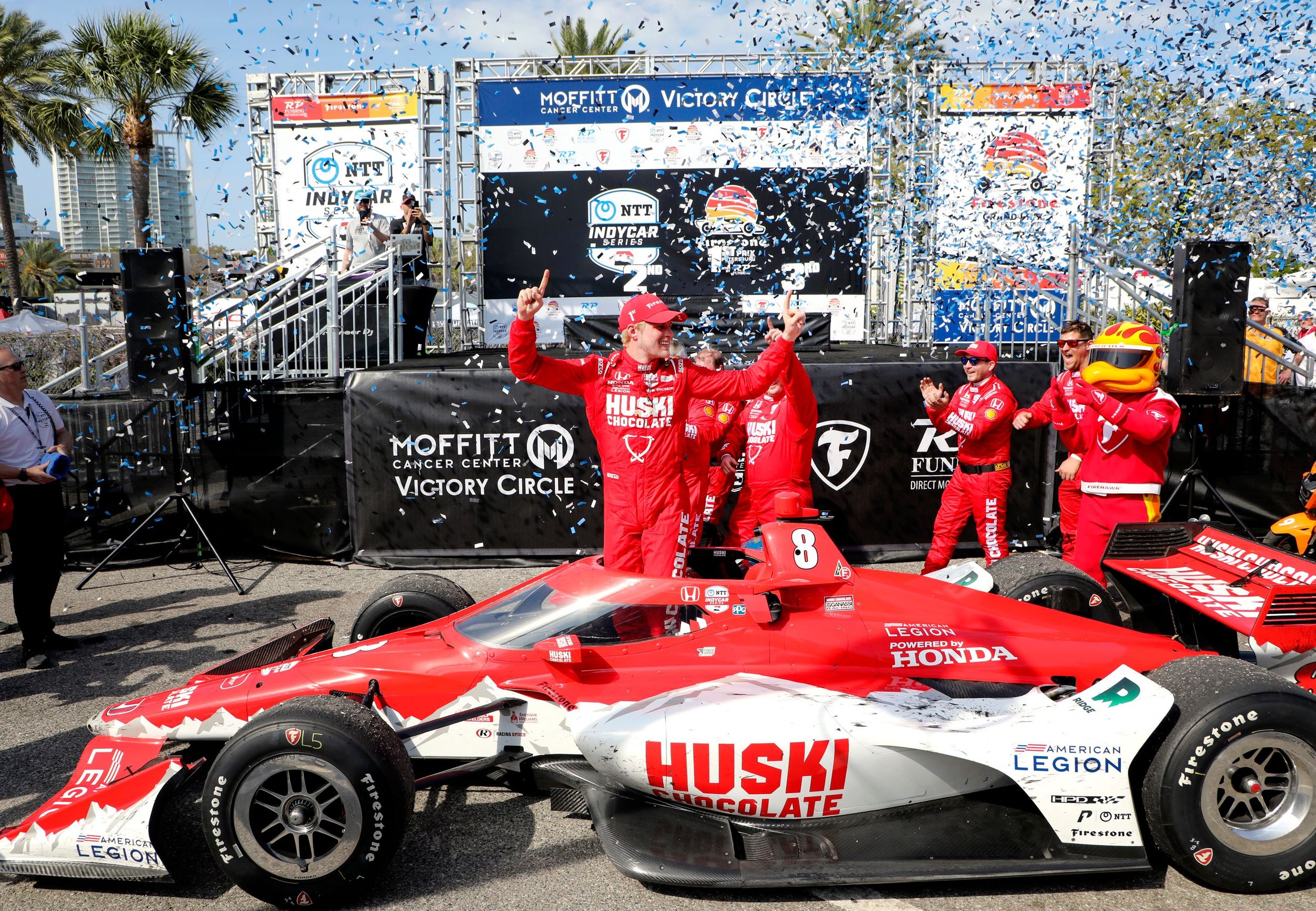 But somehow Indy car racing has receded in the background, not just of our consciousness but that of racing fans as well. NASCAR is the bomb, as the kids used to say. The one day of the year when open-wheeled racing takes centerstage just happens to be today.
The race is televised from start to finish these days – can you believe it wasn't until the mid-1970s that the owners realized letting the world watch live would be a good thing? And it usually has an exciting finish, though a snake has taken a bite out of that in recent years.
Still, it is appointment television. But if you can't spend three hours watching flag-to-flag coverage, pencil in 12:30 or so this afternoon to watch the finish. It's worth it.
• We didn't watch the final seconds of the Celtics' win over Miami live last night, engaged as we were in helping Kim put together a gourmet Copper River salmon dinner. But we did see the final minutes later and have just one question: Why was so much time put back on the clock at the end?
Try as we might, we couldn't figure out why almost a full second was added. A half-second or so, sure. Instead of 2.1 after Jimmy Butler was fouled, 2.6, 2.7 or 2.8 would be easier to defend. But 3.0 seconds left to play? Seemed a little off.
Guess what? It mattered. Derrick White's follow tip wouldn't have counted with 2.9 left – and Miami would be on its way to play Denver in the finals. Now the Heat may just become the first NBA team ever to blow a 3-0 lead in a best-of-seven series.
Then again, maybe Butler double dribbled earlier, though it looked as if Al Horford touched the ball during Butler's bobble.
Think of this. The Red Sox were the first MLB team to claw all the way back from a 3-0 deficit. The Celtics could be the first NBA team to do it. Is Boston lucky, or what? Then again, the Patriots were once 16-0 and lost the Super Bowl – to a New York team of all people.
Being a sports fans has a way of leveling out emotions, doesn't it?
•••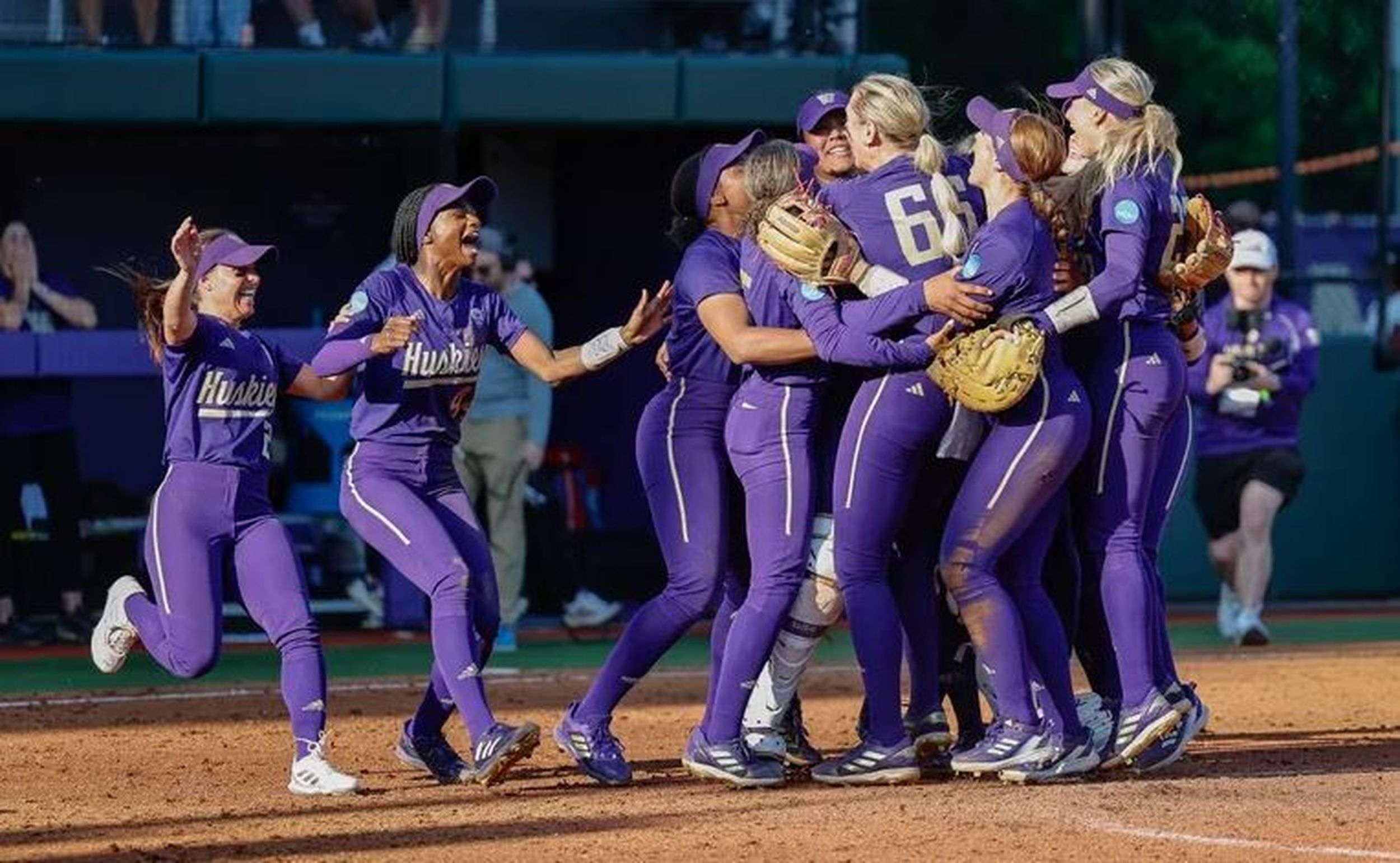 WSU: Around the Pac-12 and the nation, this week's NCAA softball tournament will have at least two of its participants from the conference. As we mentioned yesterday, Stanford swept Duke in North Carolina to qualify. Washington then did what it does, rally and win, eliminating visiting Louisiana. … Utah also still has a shot after it defeated San Diego State 10-1. The winner-take-all game in Salt Lake City is today. … Oregon is the unlikely winner of the Pac-12's baseball tournament title, stopping another unlikely participant, Arizona, 5-4 to earn a spot in the NCAA tournament. The Wildcats need to wait before finding out if they squeak in. … In about four weeks, San Diego State needs to make a decision about leaving the Mountain West. Or the Aztecs face a much bigger bill. … You know who is really excited to see if Colorado and its newly hired, highly paid football coaching staff is worth the money? Athletic director Rick George.
NAIA World Series: The Series takes today off – so everyone can watch the Indy 500? – and resumes Monday. Lewis-Clark State will be 1-1 when the games return after losing 5-2 to Southeastern (Fla.) late Saturday.
Preps: The high school sports season ended yesterday. With many varied events. We begin with the large school track meet in Tacoma, with Keenan Gray covering all the Spokane-area winners. … The small schools were in Yakima and Dave put together this roundup. … Dave also has a story on the State tennis, a look at State soccer and a State softball roundup. … Dave takes a look back at all that happened during the school year in this column. … We can pass along every one of the spring sports All-GSL selections.
Indians: Spokane and Vancouver were supposed to play a doubleheader. The second game was to be a makeup of a rained-out game from early in the season. Guess what? The game was rained out. Thunderstorms made the field unplayable. Vancouver had already picked up a 6-0 win in the opener, evening the eight-game series at three wins apiece. Dave has the story.
Baseball: We respect John Renzi's quest – if not his favorite major league baseball team. Justin Reed tells us about Renzi's goal of visiting every major league park, and doing it all in one summer. It's a fun goal.
Mariners: Luis Castillo has a deed in his back right pocket. It is to the Pittsburgh Pirates. He owned them again Saturday, helping the M's to a 5-0 win. … Julio Rodriguez, like the weather, beginning to heat up. … Rick Rizz has been dealing with prostate cancer. We echo his sentiment expressed here.
Sounders: Did we say Seattle was getting healthier? Yes, we did. Columnist's curse, we guess. The Sounders earned a gutty 1-0 win on Jordan Morris' first-half goal, but then saw their star leave the field with a groin injury. He may be out two weeks.
•••       
• When we were really young, we saw a movie in the Sierra Madre theater. "The Long Ships" was about Vikings, Moors and a quest for a golden bell. We thought it was the best film we had ever seen. Sidney Portier was in it but it starred Richard Widmark. We couldn't understand how he didn't win the Academy Award that year. Widmark, who had an average Hollywood career despite two thumbs up from this 7-year-old, died 15 years ago. For some reason, the story about his death showed up on a most-read list in this morning's S-R website. We read the news again. And was 7-years-old once more. Until later …
---