Dave Nichols: Don't know what you've got 'til it's gone – and a few of my favorite things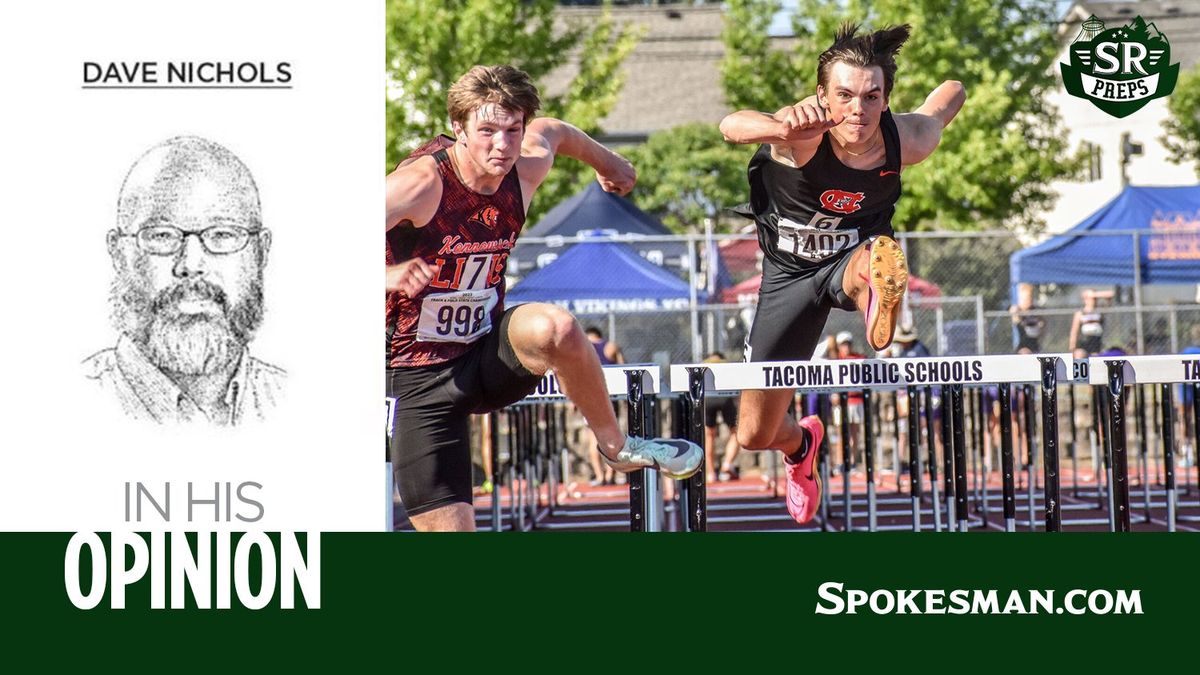 Most people look at Memorial Day weekend as the beginning of something – summer vacation. If school isn't out in your district yet, it soon will be.
Around these parts, it's the end of something – high school sports. Our annual labor of love wrapped up with the state championships in spring sports Saturday with several area teams bringing trophies back to the area.
I want to stress that last point a bit since there were no (as in, none) state venues on the right-hand side of the state this year.
No softball at Merkel. No baseball or soccer, as if we ever did.
But the biggie was no small school track at Roos Field on the campus of Eastern Washington University.
The WIAA moved the 1A/2B/1B meet that worked so well in Cheney for lo these many years to Zaepfel Stadium at Eisenhower HS in Yakima. It continues a trend of the state's governing body moving state championship venues to school sites, rather than professional or college stadiums.
It took some getting used to the football championships moving out of the Tacoma Dome, but those weren't ours to lose. Losing the small school track hurts – it just doesn't feel right.
And think that can't happen to State B at the Arena? Think again.
These larger venues continue to price themselves out of dealing with the WIAA, and the ones that are going to be hurt the most are the future generations that never get to play under the bright lights in a pro-style setting.
Enough of the griping, though. Let's move on to some of our personal highlights of the season – our sixth full season covering high school sports in Spokane.
Fall sports
We got off to a rousing start with our special preview section. It was the first time in my tenure we were able to do this, and we were so happy with the outcome we continued it for winter and spring as well.
Week 1 in football brought the first Greater Spokane League football game on South Hill as Ferris hosted Lewis and Clark in a game on campus for the first time since 1996. The atmosphere was terrific.
Speaking of football on campus, things got a little brighter north in Wellpinit as they put in a turf field with the help of the NFL and the Seattle Seahawks.
And the Rogers football team won its first game in three years behind the running and throwing of junior quarterback Deon Kinsey.
Slowpitch softball gathered under the lights at Merkel for a great evening of rivalry and fellowship.
Ridgeline's second-year girls soccer program got some state recognition.
Mt. Spokane beat Mead in the "Battle of the Bell" in the de facto football league championship game and top 3A seed to the playoffs.
And we would be remiss to not mention Brandon Thomas' defensive MVP season for Central Valley, which included an interception return for a touchdown and a walk-on offer to Eastern Washington.
Winter sports
The basketball season started with another quality edition of "The Fitz" at Lewis and Clark.
We got to meet a trio of exchange students at Ridgeline expanding their horizon and challenging their comfort zones to participate in gymnastics.
Coach Andre Ervin, his sons Jacori and Juju and daughter Shalene are working hard to try to change the basketball culture at North Central.
Rogers inducted wrestling coach Ken Pelo into its Walk of Fame.
Lewis and Clark senior Vy Tran showed us what perseverance really means.
The "Glowdown" didn't disappoint. It never does. Neither does Spirit Week at the Arena.
Jay Humphrey said goodbye to West Valley after 38 years.
Lots of local teams did real well at state.
And after a three-year delay, The Spokesman-Review Basketball Showcase made its triumphant debut at LC, highlighted by sophomore Brynn McGaughy from Colfax, who, by the end of her high school career, might hold an offer from every Division I school in the country.
Spring sports
University thrower Addy MacArthur bounced back from multiple injuries to have a state championship season.
U-Hi's Tyler Boden completed a feat – actually three – that hasn't happened in these parts in 25 years.
Student of the game – and aptly named – Crimson Rice of Shadle Park announced she's taking her softball talents to the East Coast.
And one of the most unique athletes in our area, Rogers' Ellabelle Taylor, signed to play two sports at the next level before going out this weekend and winning her second state title this year in two different sports.
There are few more things on the prep calendar to look forward to yet, with the return of the Spokane Youth Sports Awards, the "Spokane ESPYs," next month.
But for now, we'll enjoy dropping to just one beat for a couple of months until it starts all over again in August.
---