Spokane cold cases: Krisann Baxter's 1978 killing 'tougher' than most to solve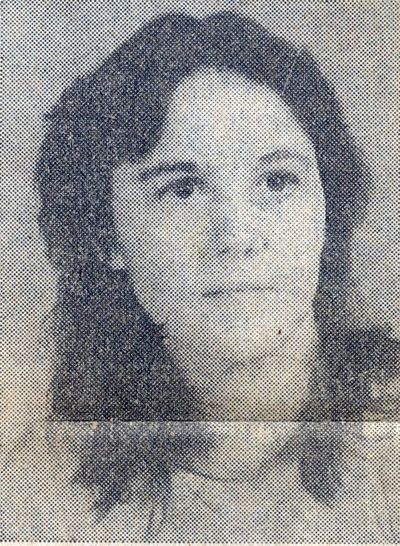 Editor's note: The Spokesman-Review selected four cold cases to highlight, along with stories about genetic genealogy. Investigators declined to say whether any of these cases are good candidates for the new technology; however, they did say new tips or information about any of the victims could help move the investigations forward. Tips can be called into Crime Check at (509) 456-2233.
Just days after she ran away from home, 16-year-old Krisann Baxter was found strangled near Whitworth University's campus in 1978.
Two workers found a partially nude girl in the shade under a group of ponderosa pines half a mile north of Hawthorne Road between Division and Whitworth Drive on the morning of Oct. 4, 1978, according to newspaper articles at the time.
Steve Baxter, her brother, who died earlier this year, identified her body. She was a student at Joseph Jantsch High School (the current location of Spokane Public Montessori) and had run away from home about a week before her body was found.
Then-Spokane County Coroner Lois R. Shanks said Baxter was killed about two days before she was found. She had extensive bruising, along with trauma to her lungs and liver. It was clear Baxter underwent "extreme" trauma and was sexually assaulted, Shanks said.
A few days after Baxter's body was found, a local attorney came forward, telling police he saw during his commute a couple standing next to a black four-wheel drive pickup parked in the area where her body was found. He remembers the car because it was unusual for people to be in the area at that time of day, according to a Spokane Daily Chronicle story at the time. The attorney said he'd likely recognize the boy he saw with Baxter.
A month after Baxter's death, investigators only had more questions. Baxter's boyfriend was in jail at the time of her death. Her friends gave investigators names that just led to more names.
"Do cases get any tougher than this one?" Spokane County Sheriff's Lt. Robert Sennette said. "Not a hell of a lot."
At the time, investigators noted the still-unsolved kidnapping and killing of David Willoughby in 1970 as the most recent case of this magnitude they could remember.
In 1984, serial killer Henry Lee Lucas claimed he killed Baxter, and investigators sought a warrant for his arrest that never panned out.
Baxter's case remains unsolved.
---