Police ask for help locating suspect in Logan neighborhood shooting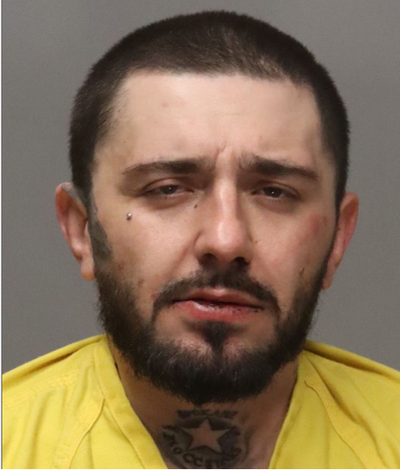 A shooting in the Logan neighborhood Saturday afternoon resulted in a multiagency SWAT incident in Liberty Lake later that night.
Investigators asked for the public's help late Sunday in locating 33-year-old Ryan B. Shaules, who they say is a suspect in the shooting.
Spokane Police officers responded to the Logan neighborhood after multiple callers reported several shots were fired at about 1 p.m., said Lt. Terry Preuninger, a Spokane Police Department spokesman.
Officers found one man with gunshot wounds and hanging out of a Chrysler 300 with bullet holes on 900 block of North Foothills Drive, he said.
The wounded man was taken to the hospital with life-threatening injuries, Preuninger said.
Witnesses at the scene said the shooters may have fled to Liberty Lake, Preuninger said.
Based on that information, Spokane Police, Spokane County Sheriff's deputies and Liberty Lake Police located another man with a gunshot wound at a residence in Greenacres later that afternoon.
The second wounded man was treated on scene by first responders. Police suspect the second gunshot victim was also shot in the Logan neighborhood, but that has not been confirmed, Preuninger said.
It's unclear where the second gunshot wound victim was located in Greenacres, but multiple other people were detained by police at a residence, Preuninger said. The detainees were "less than cooperative," he said.
A SWAT team was deployed to the Greenacres area to make sure there were not other suspects in the residence, Preuninger said.
No one else was located at the home after police executed a search warrant.
Liberty Lake Police reported that the situation had been resolved by 10 p.m.
Shaules is a convicted felon and prohibited from possessing guns. In March he was arrested following a SWAT standoff in the 800 block of N. Summit, where he allegedly threated an acquaintance and law enforcement.
He was arrested earlier this month after police say he fled from them as they responded to reports of gunshots. Once caught by police, officers found Shaules had two handguns in his possession, investigators said.
Charges in both recent cases are pending, police said.
Investigators have probable cause to arrest Shaules for first -degree assault and additional charges are likely, police said Sunday. Shaules is considered armed and dangerous, investigators said. Anyone with information about his whereabouts should call 911.
---