Spokane cold cases: Mary Ann Turner was killed while looking for her daughter. Decades later, the family has no answers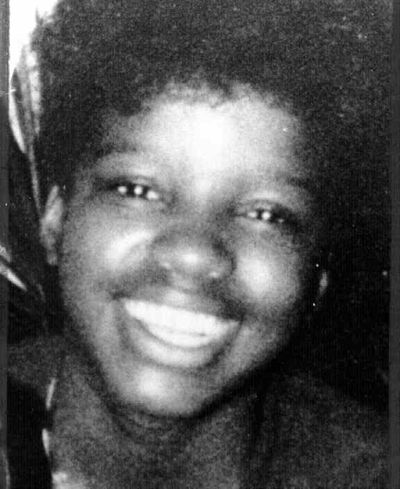 Editor's note: The Spokesman-Review selected four cold cases to highlight along with stories about genetic genealogy. Investigators declined to say whether any of these cases are good candidates for the new technology; however, they did say new tips or information about any of the victims could help move the investigations forward. Tips can be called into Crime Check at (509) 456-2233.
Mary Ann Turner was desperately searching for her runaway 16-year-old daughter when she was strangled in an area known for prostitution in 1986.
Her killer has never been found.
Turner, 32, was found dead on the morning of Nov. 4, 1986, on the 1800 block of East Sprague Avenue. She had no money or driver's license on her, but her boyfriend was able to identify her, according to a Spokane Daily Chronicle story at the time.
Investigators said there were signs a minor struggle took place on the ground next to the single-car garage where she was found with her scarf and sweater wrapped around her neck.
Police believed the killer drove Turner, who was known to work as a prostitute, to the area, then fled in a car. Witnesses spotted Turner getting into a rust- or bronze-colored mid-1970s Ford Torino at about 2:30 a.m.
Her death was shortly after the deaths of Debbi Finnern and Ruby Doss, both of whom were sex workers. A former Pasco Police officer is currently awaiting trial for Doss's death after DNA evidence connected him to the case. Doss and Turner bear a notable resemblance, but their cases have never officially been connected.
"We've got some commonalities, but that's all we've got," Sgt. Gene Ziegler told The Spokesman-Review at the time. "It's not enough to hang your hat on."
Turner lived a rough life. She grew up in California and was put into foster care at the age of 11 when her mother had a mental breakdown. Her father was hit by a train a year later and died.
She got pregnant for the first time at 13 while in foster care. She gave that baby up, but when she got pregnant again at 15, decided to keep her daughter, Manieka.
The stress of being a teen mom wore on Turner, who had a nervous breakdown at 21. Her sister, Brenda Lee, took custody of her daughter for a time, but Manieka wanted to be with her mother.
Due to mental illness, Turner couldn't work full time and Social Security checks weren't enough, so she occasionally turned to sex work, Lee told the Chronicle shortly after Turner's death.
"It was like a way of survival for her," Lee said. "If she was down and out then she would do it to tide herself over until her next check came. It was not a regular thing. She did it just to eat."
When Manieka was 16, she ran away, something that wasn't uncommon. But after a few days, Turner worried. She heard her daughter made her way up to Washington from California and followed her.
"She was desperate. She said she was looking for her daughter and she wanted to see if we had heard from her," Lee said of her last phone conversation with Turner. "My husband talked to her. It sounded like some guy had just beat up on her."
Lee was found dead 10 days after that phone call.
Investigators had few leads. Turner's body was flown home to Sacramento, where she was buried. Her daughter, who was found in Seattle, attended the funeral.
In 1998, a task force looked into the unsolved deaths of 18 women since 1984, including Turner. Her death was mentioned in Spokesman-Review articles on cold cases numerous times over the decades, but no further details emerged publicly.
---