Man awaiting trial for 1982 killing of Archie Rutherford dies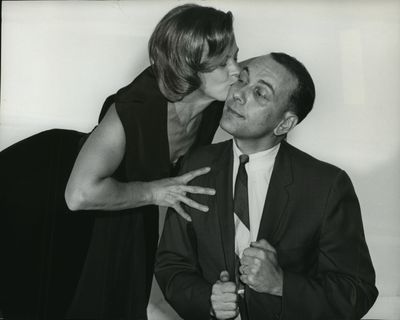 The 63-year-old man accused of killing Spokane businessman Archie Rutherford in 1982 has died while awaiting trial.
Tracy Sabron Pruitt was arrested in November after fingerprint and newly tested DNA evidence connected him to the cold-case slaying.
He died in the Spokane County Jail earlier this month, likely of natural causes, Spokane County spokesperson Jessica Hines said Tuesday. The Spokane County Medical Examiner will release Pruitt's official cause and manner of death later.
Rutherford's wife, Eleanor Rutherford, found her husband stabbed to death in a bedroom of their home at 1207 E. 27th Ave. on Spokane's South Hill on the afternoon of May 25, 1982.
Her green 1979 Honda was stolen, too, only to be found eight hours later. Police lifted fingerprints from the car but didn't find a match.
In early 2022, investigators resubmitted evidence from the case to the Washington State Patrol Crime Lab, which determined blood found in the Rutherfords' kitchen belonged to an unknown man. The DNA profile was entered into the Combined DNA Index System , the database of known DNA profiles maintained by the FBI.
The profile matched Pruitt.
Pruitt was previously convicted of rape and aggravated robbery, which landed him in prison for 27 years and his DNA in the CODIS database, according to Spokane Police.
He was arrested in November in Los Angeles for Rutherford's death. Pruitt made his first court appearance in Spokane in February, when Spokane County Superior Court Commissioner John Stine set his bond at $1 million.
He was charged with aggravated first-degree murder.
Pruitt's case continued in typical fashion through April as both sides prepared for trial, with Pruitt remaining in custody, according to court documents.
On May 23, Deputy Prosecuting Attorney Dale Nagy requested the charges against Pruitt be dropped because he had died.
Pruitt's cause of death was not available Tuesday afternoon.
---