A Grip on Sports: We say goodbye to May but not before we have some final thoughts on a few recent news items A GRIP ON SPORTS • Some days it's hard to decide what to focus upon, as there are so many important stories to cover and only so much space. Other days, it's hard, mainly because nothing rises to the top. You get to guess what type of day this last one in May could be.
•••••••
• We're sorry to see May exit. Mainly because it was filled with warm weather and sunshine. Oh, and our best family vacation in 30 years. But June beckons and that month is usually pretty cool too. As in temperature. For some reason, June, while not gloomy, seems to have more cold days than its immediate predecessor. Until the end of the month.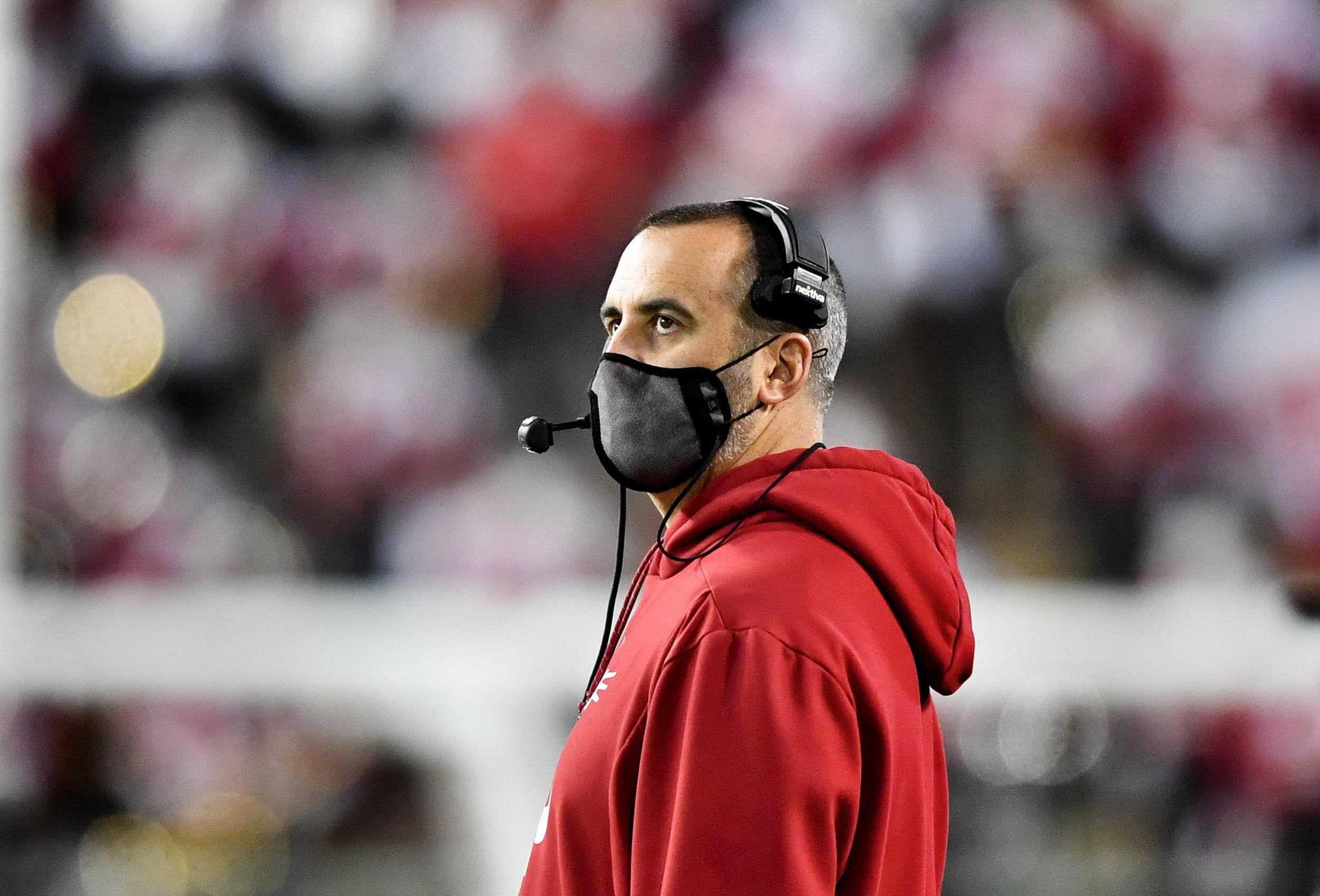 But we are stalling. Yep, it's one of those what-do-we-talk-about days.
That doesn't mean there isn't news. Heck, a federal judge yesterday dropped governor Jay Inslee and WSU athletic director Pat Chun from former football coach Nick Rolovich's wrongful termination lawsuit. It wasn't a total victory, however, for Rolovich's ex-employers, as the suit was allowed to continue against Washington State itself.
Previous cases made it obvious from the get-go Rolovich's suit is something of a longshot – c'mon, you expected me to use the cliché "Hail Mary" when his suit has, at its heart, Rolovich's Catholic faith? We're not that predictable – but that's not out of character for the ex-coach. He's always done things his own way, on and off the field.
The ruling that WSU and Rolovich still have business left means one disappointing thing. This fiasco will continue to play out. Then again, we might even have a subject to discuss on another slow Wednesday down the road.
• Today is a big day for Gonzaga (and every NCAA school with players still in the NBA draft). Two possibly returnees, Anton Watson and Malachi Smith, have to decide by this evening whether to stay in the draft or return to school.
We believe Watson will move on. Not that he expects to be drafted but he's ready to play professionally, whether that's in the U.S. or overseas. If Watson feels it is time, good for him. He's fulfilled his main goal, earning his degree. He's thrilled Spokane fans for the better part of a decade. If he's ready for his next adventure, so be it. Godspeed.
Smith is in a bit of a different position. We have yet to hear a peep of his being asked to workout with an NBA team. (Watson did just that with the Lakers this week.) Such pre-draft workouts give a little hint if there is any interest at all. It looks as if, as it did the day he announced his intention to declare for the draft, the guard will have to choose between being part of GU's regular rotation or playing overseas.
• There is one guard Smith won't have to compete against for playing time at Gonzaga if he returns. Former North Carolina starter Caleb Love announced Tuesday he will transfer to Arizona. Tommy Lloyd's Wildcats, along with the Zags and Texas, were reported to be in Love's final three, after his transfer to Michigan fell apart due to the Wolverine's entrance requirements.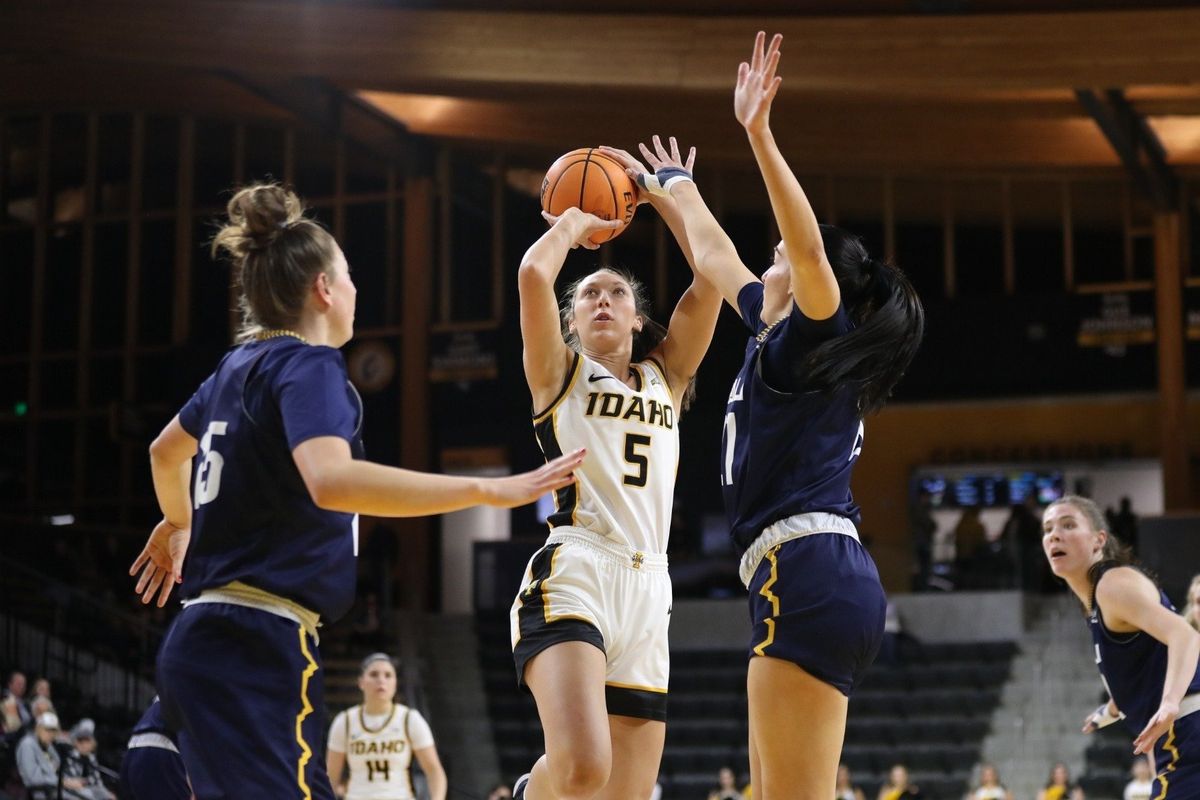 • Speaking of transfers, one of the more underrated decisions among the women is playing out in the Palouse. When Beyonce Bea decided to move across the border – for school only – from the University of Idaho to Washington State, it was a decision that made the Cougars much better. Considering they won the Pac-12 tournament last season, better means Kamie Ethridge's team immediately becomes among the favorites in the next one.
Why? At first glance, one might think her athleticism would be the key element. At 6-foot-1, Bea moves well and will improve the Cougars in that regard from the start. But it's her offensive skills that will help the most, if only to relieve pressure on star Charlisse Leger-Walker. Despite her ability to score at a high rate, Leger-Walker is best as a facilitator. She's adept at getting the Cougars the best shot in each possession. Sometimes that's hers. Other times it needs to be someone else's. With Bea on the court, the latter will be more of an option.
Bea's transfer may not have garnered the national, or even regional, headlines of others. But it will have one of the biggest impacts.
•••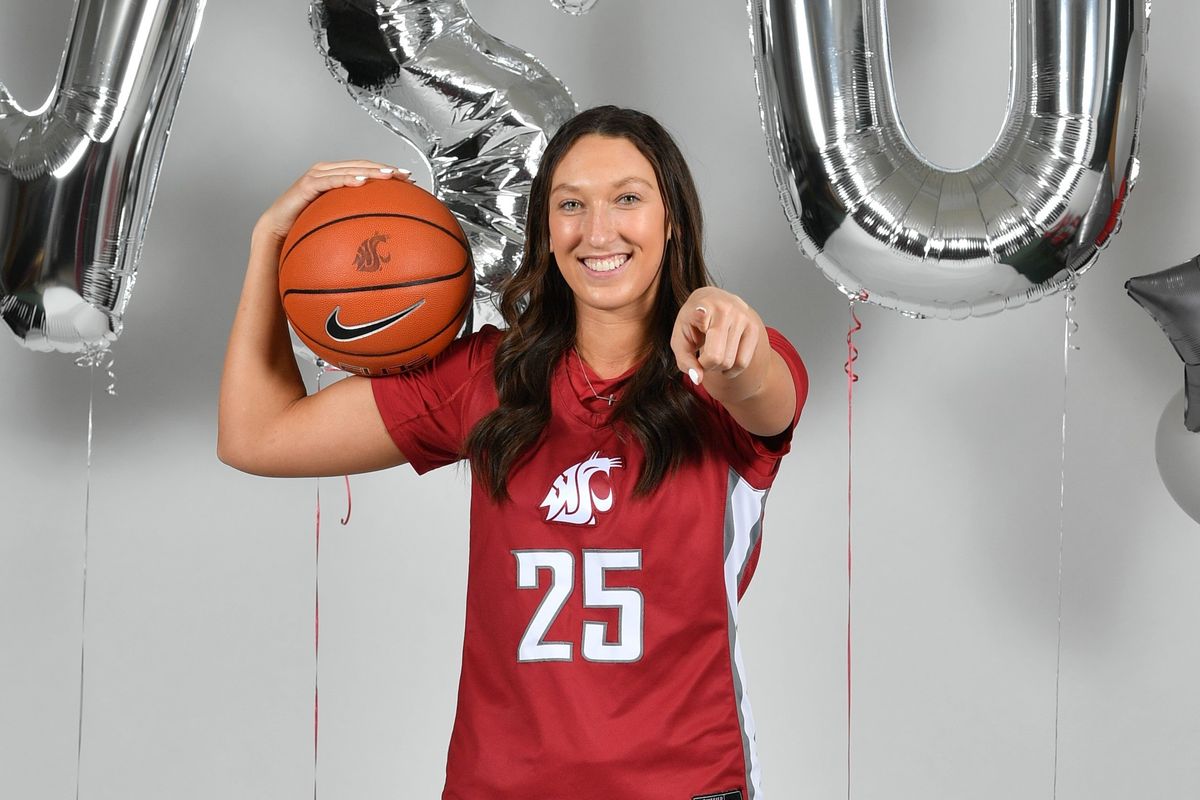 WSU: Why did we delve into Bea's transfer today? Simple. Colton Clark caught up with her recently and has this story. Fun fact within: Bea isn't moving. She will commute from the Moscow apartment she shares with her sister, who remains on Idaho's roster. … The S-R's James Hanlon has coverage of the decision in Rolovich's case. His story is also linked above. … Elsewhere in the Pac-12 and the nation, Washington is off softball's college world series. Utah will be there as well – and the two will play in the opening round. … Oregon State had a couple of unexpected days off before it begins its NCAA baseball journey tomorrow. … Arizona is peaking at the right time. … Oregon football is getting closer to a new indoor practice facility. … LaMicheal James headlines the Ducks' newest hall of fame class. … Bill McGovern missed much of last year with UCLA's staff. The defensive coordinator died Tuesday of cancer at age 60. … Colorado picked up a basketball transfer from Michigan. … As we mentioned above, Love is coming to Arizona. … Arizona State made the top eight in the NCAA golf tournament but lost in the first round of match play. … Finally, not sure where to slot this news, but a Boise State football graduate assistant died Sunday after collapsing while running the Coeur d'Alene Marathon. James has the story.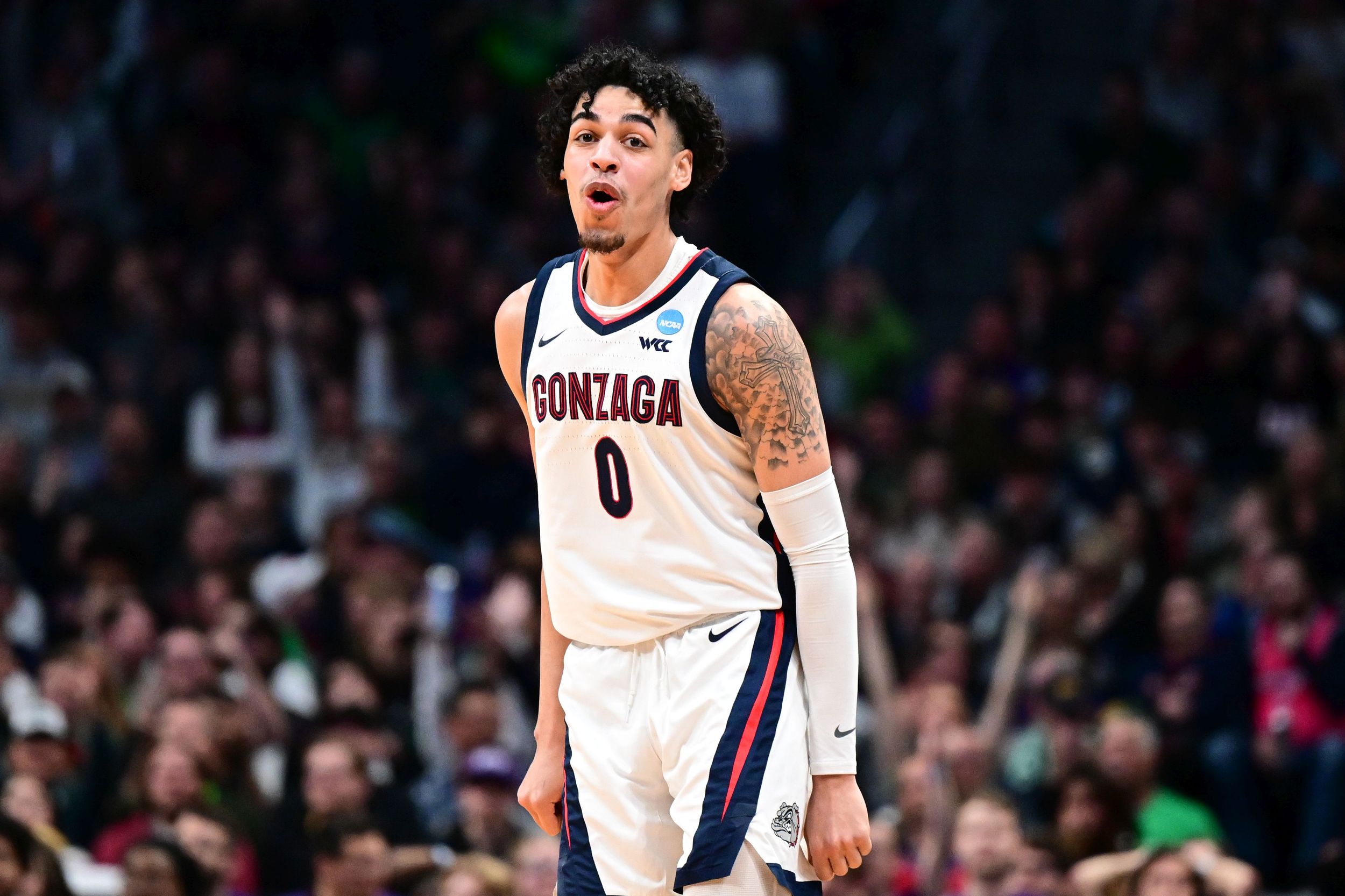 Gonzaga: This is no surprise. Julian Strawther said as much last week after an NBA workout. And it's still not officially official. But another report has the Zag wing staying in the draft. Theo Lawson delves into all of this today and includes a note on Love. … Senior James Mwaura qualified for the NCAA track championships in the 5,000 and 10,000 meters. That news leads off the latest local briefs column in the S-R.
EWU and Idaho: Around the Big Sky, one of the newest Montana State basketball players is there because of a resemblance with the coach.
Preps: Dave Nichols has a notebook covering a few high school items, including tonight's baseball all-state feeder game at Shadle Park High.
Indians: Dave was in Pasco last night and covered Spokane's 5-1 win over Tri-City Dust Devils.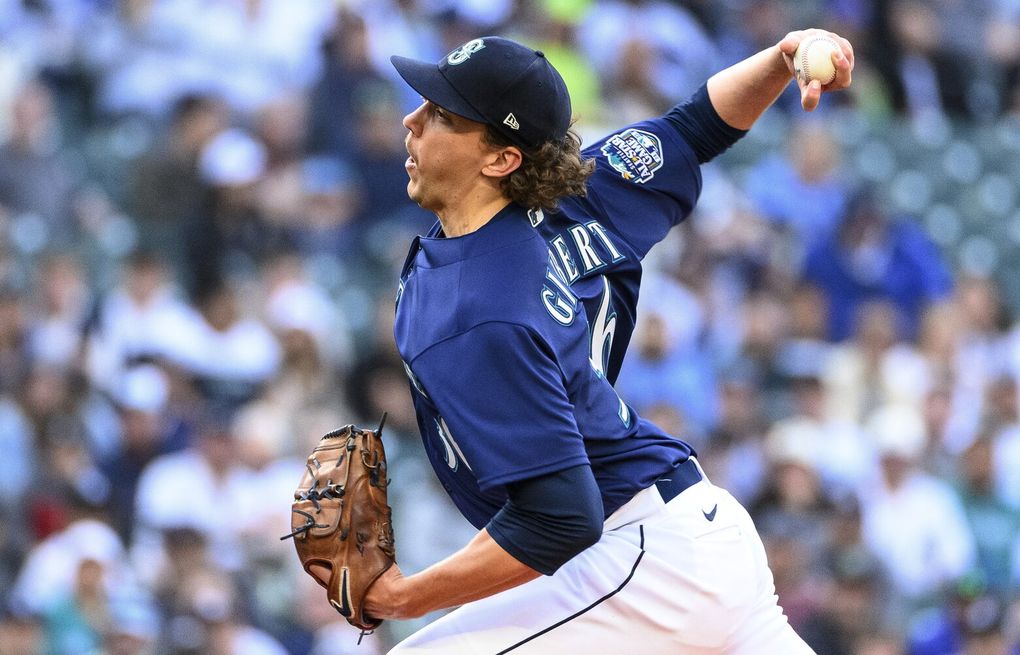 Mariners: Remember how everyone has been praising the M's pitching recently? After all, the numbers showed it was really good. The Yankees must not have been impressed. For the second consecutive night, they routed Seattle, winning 10-2 Tuesday. Logan Gilbert was the victim this time. … Julio Rodriguez won American League player of the week honors. The caveat? The M's played Oakland. … If the M's want to contend, they need to improve their lineup.
Storm: Breanna Stewart came back to her first WNBA home last night. And the world's best player was the difference with 25 points as New York won 86-78. We watched some of the turnover-fest, which featured aggressive defense more than spectacular offense.
Sounders: Seattle hosts San Jose in a midweek game tonight.
Kraken: It was a lost opportunity. The NHL conference championships showed Seattle could very easily be playing for the Stanley Cup this week. … Instead, it will be Florida vs. Las Vegas.
NBA: There is a culture with the Heat. Caleb Martin is the latest in a long line of poster boys for said culture.
•••       
• Lots of stuff to cover but no news that would rise to a 10 level today. Maybe not even any eight or nine news. Except personally. The big dog woke me at 5 this morning with a kiss. It was a "I-need-to-go-outside-and-wander-for-15-minutes" kiss. Quite possibly the worst kiss one can ever receive at 5 in the morning. Hopefully, our head will get to kiss a pillow during a nap sometime today. Until later …
---