College basketball 2023-24: Big Sky co-favorite Eastern Washington women ready to 'start a legacy' with deep roster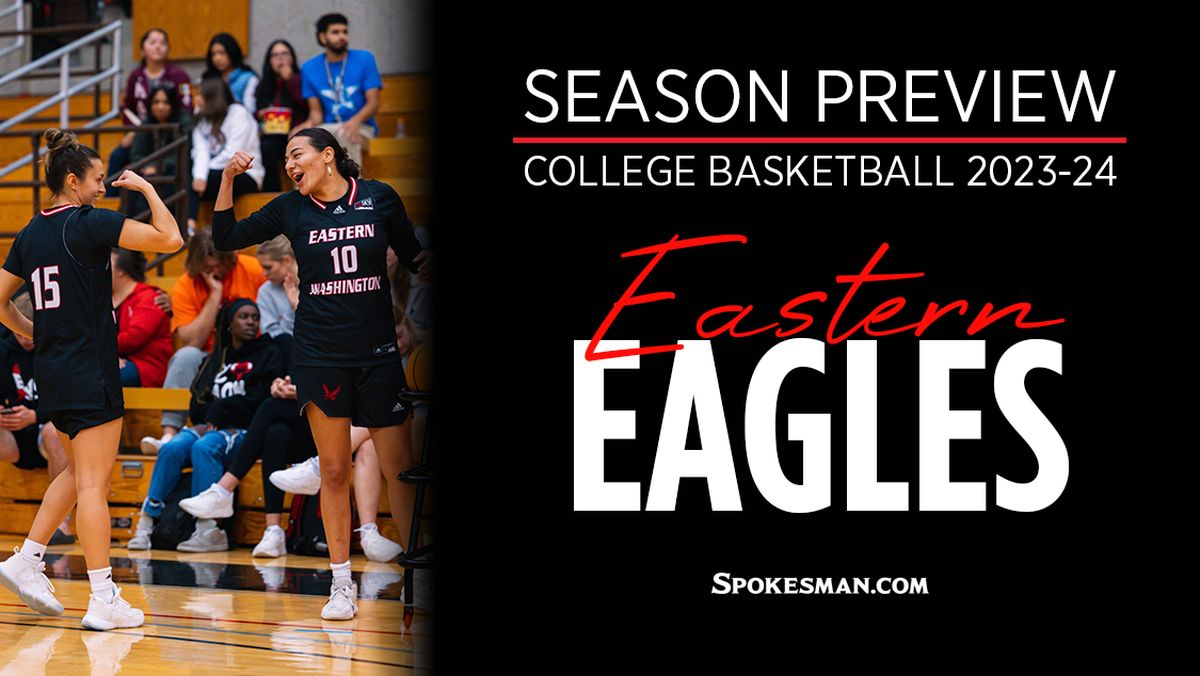 With all but one player back from last year, the Eastern Washington women's basketball team is already well ahead of where it would normally be right now.
"We talk about the chapters we have to (read) during the offseason, making our way to our full offense and defense and everything we do with our system," guard Jamie Loera said. "We're already at Chapter 20."
That cohesiveness is part of what made this year's Eagles co-favorites – with the Northern Arizona Lumberjacks – to win the Big Sky.
Last year the Eagles went 19-11, their most wins since 2017. With two players on the Big Sky preseason all-conference team – the graduate student Loera and junior Jaydia Martin – and a deep roster, the Eagles are primed for a run at their first conference title since 2010.
"This team at Eastern is going to start a legacy," Loera said. "I think we're going to do so well this year."
Loera, the reigning Big Sky Defensive Player of the Year, is a big part of that. She led the league in steals last year and led the Eagles in minutes played. Martin, who led the Eagles in scoring (16.1 points per game) and made 37.9% of her 3s, is another key piece.
But it's a deep group. Redshirt sophomore Aaliyah Alexander scored in double digits in 13 of her last 14 games last season, and senior Jacinta Buckley improved on her shooting percentage and block totals last year while leading the team in rebounds (7.4 per game) and ranking fourth in scoring (11 points per game).
"The coaching staff and her teammates know what a great player she is, and now we're hoping that she realizes it and takes over a little bit more," EWU head coach Joddie Gleason said. "She has the skill set, athleticism, the length, the IQ, the whole package."
---