College basketball 2023-24: CCS preps for another tough NWAC season, while NIC makes jump to NJCAA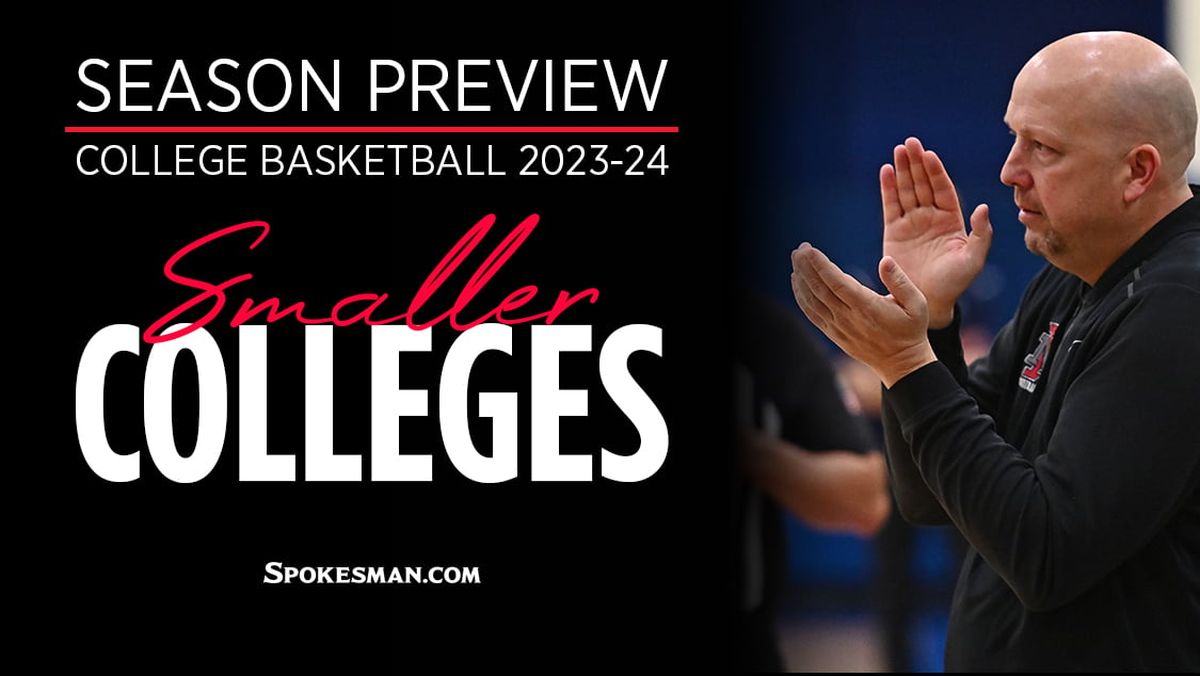 Another year, another year of massive junior college changes for Community Colleges of Spokane and North Idaho College.
The CCS Sasquatch of the Northwest Athletic Conference are peppered with new faces and the NIC Cardinals are in a different conference altogether.
CCS
Head coach Jeremy Groth is used to the overhauling of his program. It is a natural process of the junior college level.
"It is pretty early in the whole process, but projections this year are that we have a group that is going to play and compete very hard every single night," Groth said. "So that gives us a chance to do some really good things, that's a big positive."
The potential for the Sasquatch is high with many players vying for minutes as they learn what it takes to build on their talent and win.
"Looking forward to hopefully an exciting journey," Groth said.
The guy who will spearhead that journey is Zack Reighard, a 5-foot-11 redshirt freshman from Mead High School.
"He is our starting point guard," Groth said. "He had a very, very good redshirt year as far as using that and getting better. He's shooting the ball at a high level. He had a great spring, great summer, he's really put himself in a spot to contribute."
With North Idaho moving into a new conference, the natural rivalry between the schools will lose some of its fire.
While the two aren't playing this season, Groth said to expect those games to continue into the future.
"It was always fun to compete against those guys," Groth said.
"They had a lot of success, obviously, while they're here. It was a rivalry in every sense of the word. Being close by, obviously, the proximity and just how hard we all competed against each other, so we will miss that."
Another player to watch as he progresses into a college player is 7-1 Malachi Bullington, a freshman from North Idaho Christian.
He is still learning the nuances of being a big man, but Groth is excited to see how he matures.
"He's the tallest kid we have ever had and probably the most potential of anyone we've had in a very long time," Groth said. "He came from a small school, so that is kind of why he's here with us, otherwise, he'd be at another level already."
NIC
The jump to the NJCAA will change the way NIC operates.
The Cardinals needed to play a lot early on – they have already played six exhibition games – to acclimate their new players and to get a feel for the NJCAA.
It has been an impressive start as they have gone 6-0 in their games .
Head coach Corey Symons said their new conference, the Scenic West Athletic Conference, is tough. When the NJCAA Top 25 came out, three of the top 20 teams were in NIC's region. Symons believes the Cardinals, who used to play in the SWAC, could push their way to the top, but their newness presents an uncertainty to the rest of the conference.
"Just building that team chemistry building, that knowledge and teamwork," Symons said.
"A bunch of new guys, so that's kind of going to be our biggest, biggest hurdle early on."
The Cardinals only have two returning players who logged minutes last year, Cobi Campbell and Kyle Karstetter, a sophomore from Moses Lake.
Campbell, the Cardinals' leading scorer a season ago, will be backed up by Tayshawn Colvin, a State 2B title winner with Liberty High School in 2022 .
"He's our backup point guard," Symons said of Colvin. "He will play behind, more beside (Campbell)."
The Cardinals will stick with their formula under Symons, using quickness to wear down defenses .
But they also will have an inside force with Terin Johnson, who will be allowed to battle in the paint.
"He's really powerful inside, so he'll bring a little bit more of a presence than we've had in the past," Symons said. "As far as the post game, we've played a lot of guard basketball, and he's going to bring a little change, so that would be a good difference."
---