College basketball 2023-24: Idaho women enter new era under coach Carrie Eighmey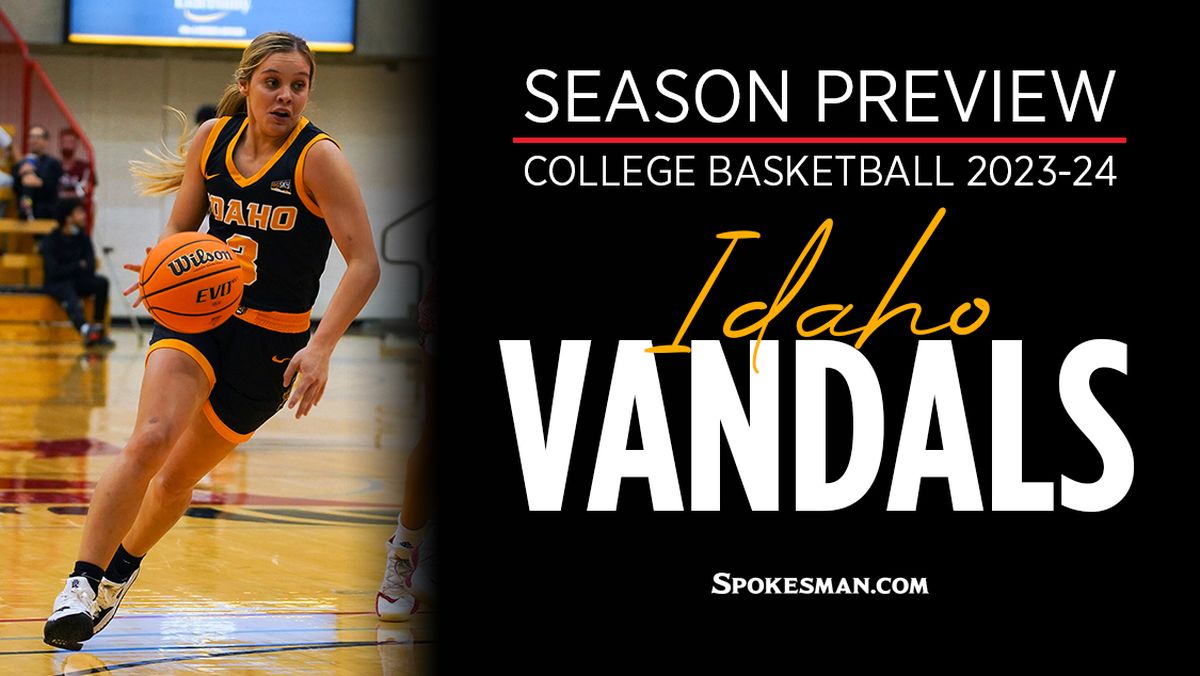 MOSCOW, Idaho – The Idaho Vandals' women's basketball program enters the 2023-24 season with a new staff and a roster full of newcomers.
Idaho lost eight players – five with significant starting experience – from its 2022-23 team after the program parted ways with longtime coach Jon Newlee in April.
The Vandals hired Carrie Eighmey out of Division II Nebraska-Kearney later that month, and the team's new coach spent the offseason rebuilding Idaho's roster.
While Eighmey will admit that her team is a work in progress, she's been encouraged with the Vandals' pace of development over the past few months.
"With the amount of time we've had, we've been able to make significant progress," Eighmey said.
"It's definitely been a learning curve for them, but they've embraced it. We'd love a few more months before we have to play a game, but they've been impressive so far in how they've built chemistry."
Coming off a 13-17 season and a sixth-place finish in the Big Sky standings, Idaho checked in at eighth in the coaches' preseason conference poll. But it's difficult to predict how the Vandals will fare.
Eighmey is a proven winner who took Nebraska-Kearney to three consecutive D-II NCAA Tournament appearances (2021-23). The Vandals' new-look lineup includes several promising transfer players.
The team's lack of experience as a unit is a concern, of course, but the Vandals won't be short on college basketball experience. Four of their transfer additions saw plenty of action at previous stops.
"This team is hungry to be successful," Eighmey said. "We're going to try to squeeze out every ounce of potential in this group."
Grad transfer point guard Sarah Schmitt (Nebraska-Kearney) will provide continuity for Eighmey. Grad transfer Hope Butera (FIU) is a reliable defender and rebounder. Guard Amalie Langer (San Francisco), another grad transfer, made 65 starts for the Dons over the past three years. Junior guard Kennedy Johnson (UC Santa Barbara) showed flashes over the past two seasons with the Gauchos, appearing in 53 games and starting three.
The Vandals return six players – junior guard Ashlyn Wallace (52 career appearances, 16 starts), sophomore guard Asha Phillips (15 starts last year), sophomore forward Sarah Brans (two starts last year), senior guard Jenna Kilty (nine appearances last year), sophomore guard Jaiden Bea (one start last year) and junior forward Skylar Bea (nine career appearances).
Idaho opens its season at 6 p.m. Nov. 6 in Moscow against Walla Walla University.
"For a team that really just got put together in the mid-to-late part of the summer, to feel like there's some good chemistry in late October, that's pretty impressive," Eighmey said, "and I know it's just going to get better and better throughout the season."
---