College basketball 2023-24: With a year of experience, women's coaches from Whitworth, CCS, NIC ready for next step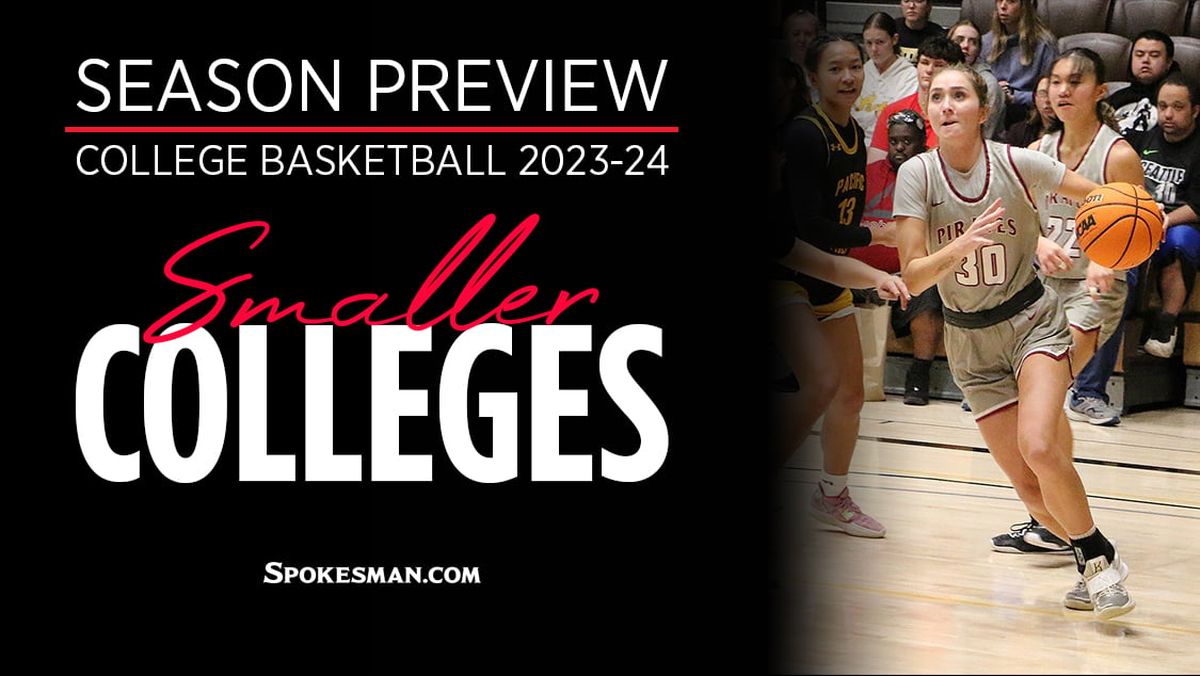 Last season all three programs – Whitworth, Community Colleges of Spokane and North Idaho College – featured new head coaches, riding the recruiting from previous regimes.
Now, a season in, a full offseason of training and recruiting, each school has locked in its culture and expectations.
Whitworth
The Pirates added five newcomers and decided to get out onto the court sooner than in previous seasons to work in those new faces.
"Getting them up to speed is the real adjustment, a real value of that time," head coach Kenny Love said. "Because in the past, we started October 15 and then hardly 10 days later, you're already in your first exhibition."
Four local women are now on the Pirates squad, part of a strong 2023 recruiting class for Love.
Ashlyn Neilsen (Odessa), Zalisa Sanfo (Inchelium) and Lindsey Short (Republic) are all freshman and Emma Maxwell, a junior transfer from Columbia Basin College, was a Medical Lake Cardinal before college.
Adding 10 new players to the team made for a sizeable refresh. That includes a few Pirate volleyball players who signed up to play basketball in 2023.
It will be important to get the women integrated because the Northwest Conference has reloaded as well.
"We are at a point now where we want to make it back to the conference tournament and returning to that place in postseason play," Love said. "It is the next step for us in our evolution and something that we should be capable of."
CCS
Head coach Brittany Kennedy made it clear when she came on board in 2022 that she wants to recruit from the Spokane region and create a culture that demands accountability, competitiveness and being aggressive on defense.
The recruiting has been nailed with four women coming from the Spokane area and three from the Inland Northwest as a whole.
"You have your season going, but you need to recruit for the next year, as well as being able to get to those games, but you've got your practices, but it's fun," Kennedy said. "You're also getting to build these relationships with players on and off the court, right? Taking the time to recruit them and to get to know them as an individual, that's what's fun. And building that rapport."
And as the players get more time on the court together, expect to see the Sasquatch racking up wins if they can continue to cultivate a winning culture.
Part of a winning culture means any player can take over a game at any time and score. It's learning how to be unselfish.
Kennedy doesn't want one player to feel the burden of needing to score to win.
"I don't want players to ever feel the pressure of that," she said. "For me, it's equal opportunity. Because I like what we have. And so I think this is a year where I think we're going to surprise more people because last year we competed, but now we have had the time. And what we have is great."
North Idaho
The Cardinals made a massive change over the summer as the athletic department announced a move away from the NWAC and into region 18 of the National Junior College Athletic Association.
The 18th region includes teams from Washington, Idaho, Montana, Oregon, Utah, Colorado and Nevada.
Head coach Nathan Covill said that the move will bump up the caliber of competition immensely.
"This year, (we want) to set a foundation of a type of competitive program that we want to be in a region 18 team," Covill said. "Establishing ourselves as a program that competes every night, that gets better month to month during the season. And a program that's going to be playing their best basketball at the end of the season, when it counts."
Going into a new conference means the Cardinals will be the new kids on the block and the rest of the league will be looking to take advantage of that.
"We want to establish our culture as far as being a tough, tough minded defensive team that plays hard and is not going to quit," Covill said. "Establishing that culture right away in our conference and making sure that we go into games so that those programs are going to have to fight to win, whether it's on the road or at home."
---