Robotic heart surgery gives Donny Jones a rapid recovery, more energy
When Donny Jones needed heart surgery, he turned to Providence Heart Institute in Spokane for an advanced, hard-to-find robotic procedure.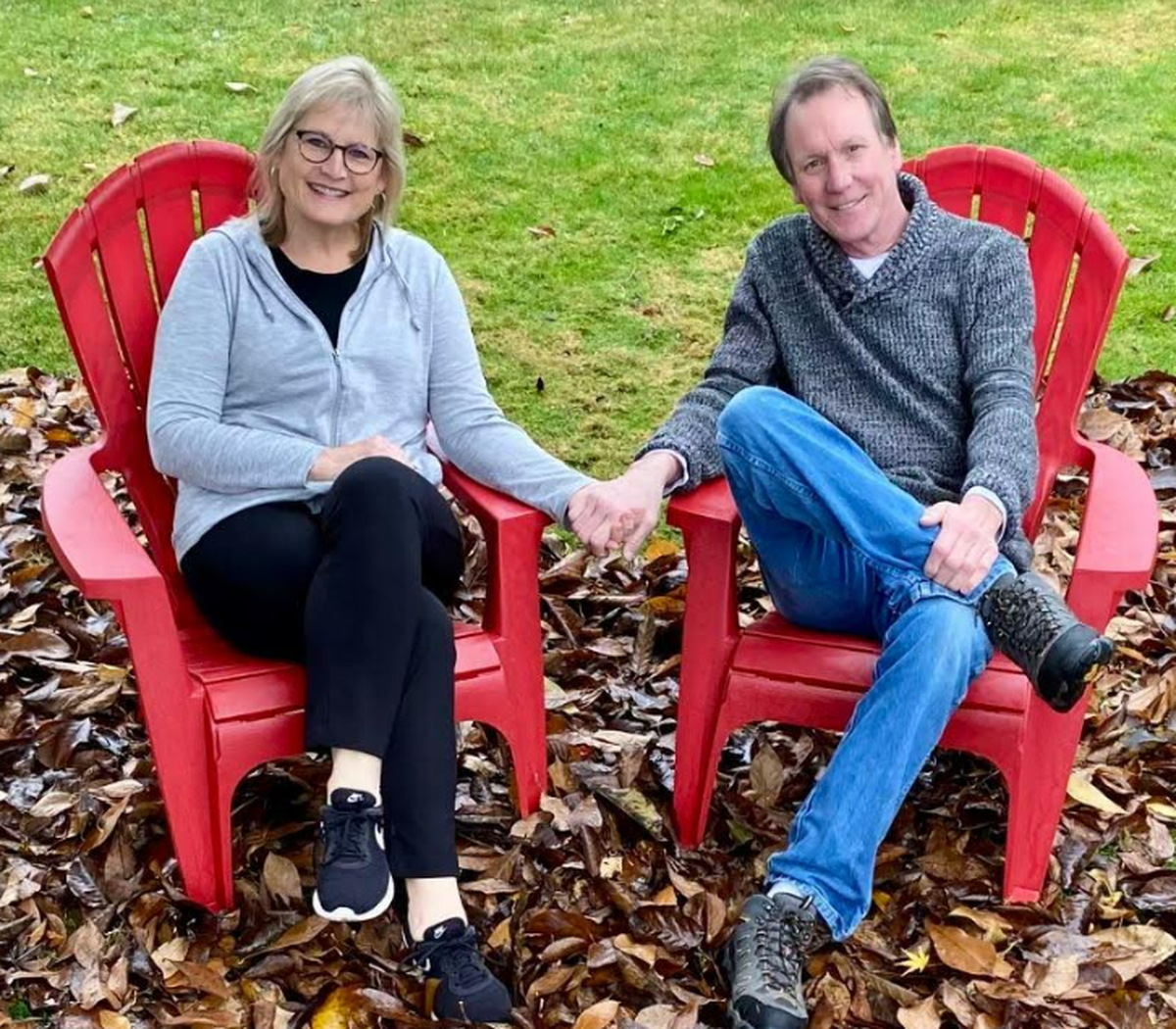 Donny Jones was born with a heart that was a little bit different. His mitral valve, which allows blood to flow from the left atrium to the left ventricle of the heart, was shaped differently. Fortunately, for most of his life his heart worked just fine. But that changed in 2020 when Jones was getting more and more tired after every shift at work.
Jones's mitral valve was no longer closing tightly enough to help his heart pump blood.
"What he had is called mitral regurgitation, so instead of all the blood going forward, a good part of the blood was going backward toward the lungs," says  Branden Reynolds, M.D., a Spokane-based cardiothoracic surgeon at Providence Northwest Heart & Lung and part of the Providence Spokane Heart Institute says. "It makes people tired and short of breath."
Jones and his cardiologist knew it was time for a surgery to fix his mitral valve and protect his heart health.
Robotic surgery was the right option for Jones' mitral valve repair
Though Jones lives near Seattle, he and his wife Theresa hopped a flight to Spokane to see Dr. Reynolds. The Spokane Providence Heart Institute in Spokane is one of the few programs in the entire country, including Mayo Clinic and Cleveland Clinic, to offer minimally invasive robotic mitral valve surgery.
This robotic surgery offers major advantages over traditional open-heart surgery to repair a mitral valve. In traditional surgery, surgeons must cut through the breastbone to get to the heart. Recovery can take three to four months as this bone and the heart heals. Patients are also left with a large scar down the middle of their chest.
But with robotic surgery, surgeons can make centimeter-long incisions between the ribs instead of cutting any bone. Recovery takes only a few weeks, not months. Jones's surgery was on September 23, and he spent just a few days in the hospital before going home.
"One of the things I was fearful of was how long I was going to be off work," says Jones, 62, who drives semi-trucks for Boeing and handles heavy loads. "I was back to work by Oct. 19 driving semis and doing my job after major heart surgery, which is just incredible."
After the surgery, Jones says it's difficult to see the few small incisions. Initially, there was muscle pain because the surgery crosses through muscles and tissue to make repairs.
"Every day, I was markedly better, and I mean you could have graphed it every day – it just got better," Jones says. "When I get off work in the afternoon, I have more energy, where before I was ready to come home and take a nap. I haven't used the word 'amazing' in my life as much as I have in the four weeks after my surgery."
Jones credits his fast recovery to the advanced techniques at the Spokane Providence Heart Institute where Dr. Reynolds and Dr. Justin Reeves perform about 100 robotic mitral valve repairs like Jones's each year. While many hospitals apply robots in surgical procedures, only a few have a cardiac focus and the intensive training required to safely offer robotic heart surgery.
"We get patients from all over – New Mexico, South Dakota, Alaska," Dr. Reynolds says.
"The main advantage of the robot is it's faster for patients to return to activities, and then the advantage from the surgeon's standpoint is you can actually see the valve better. We can actually do more complicated repairs and better repairs with the robot."
Theresa Jones says they were confident about the Spokane program from the start.
"In looking into where we should get this done and with some of the reading I did, there are only four or five centers around the nation that really specialize in this robotic mitral valve repairs," she says. "To have that right in our backyard, we were very fortunate."
Contributing Caregiver
Dr. Branden Reynolds is a cardiothoracic surgeon at Providence Northwest Heart & Lung and part of the Providence Heart Institute in Spokane.
Find a doctor
Looking for a cardiologist or cardiothoracic surgeon to help you? Find the help you need in our provider directory. For additional information on the Providence Spokane Heart Institute, please visit PSHeart.org.
Download the Providence App
We're with you, wherever you are. Make Providence's app your personalized connection to your health. Schedule appointments, conduct virtual visits, message your doctor, view your health records and more. Learn more and download the app.
Related resources
Heart valve disease: how healthy is your heart?
Heart health glossary: here are the terms you should know
Heart care for life: Brian's congenital heart disease journey
This information is not intended as a substitute for professional medical care. Always follow your health care professional's instructions.
---