Gonzaga women warm up for season with 95-32 exhibition win over Warner Pacific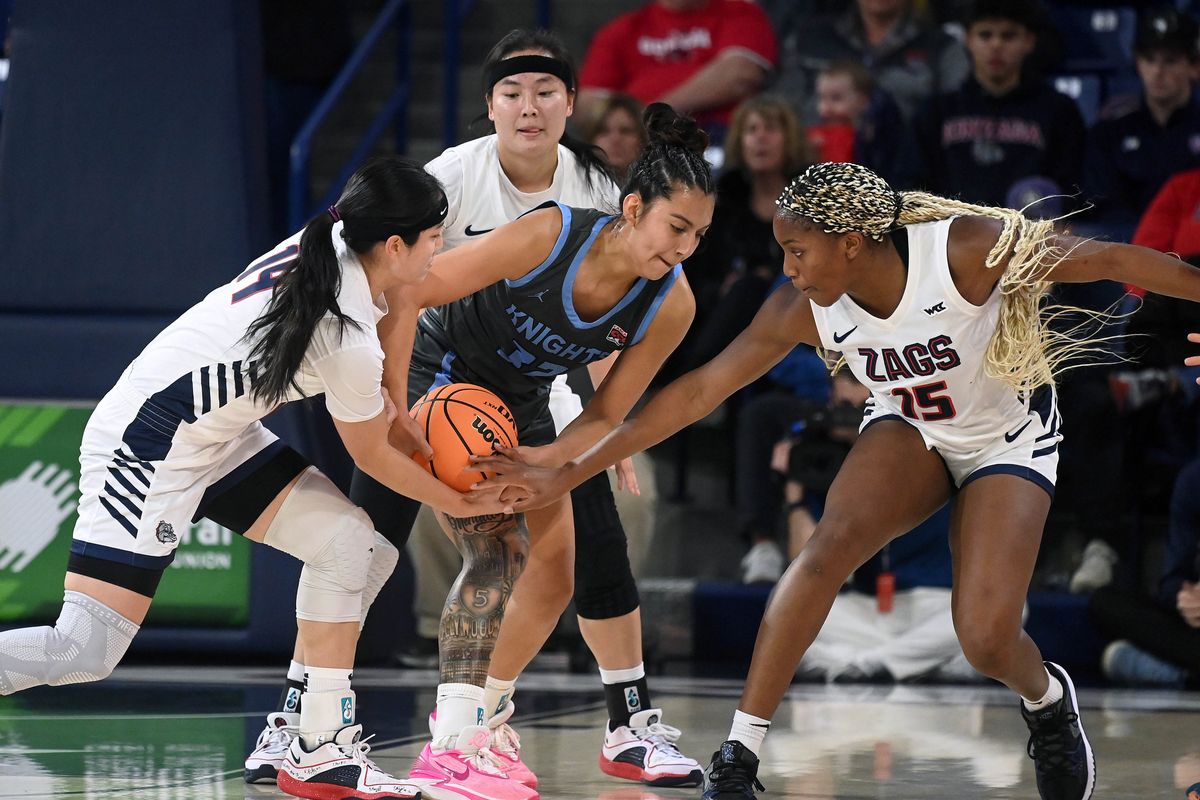 What's an exhibition game without some showing off?
Less than a minute into Thursday's game, Gonzaga's Kaylynne Truong let loose from long range, found the net and raised her arms to an appreciative Kennel crowd.
"It was really fun," said Truong, the reigning West Coast Conference Player of the Year. "Sometimes we have to remind ourselves to have fun. That's why we got into the sport in the first place, to have fun."
The fans responded, and so did Truong's teammates, who thoroughly enjoyed a 95-32 win over Warner Pacific that was every bit that one-sided.
After one quarter, GU led 29-4. By halftime, the Zags were up 52-13 over the NAIA program from Portland. GU shot 50% from the field, dominated the boards by a 38-7 margin and held the visitors to four made field goals on 26 shots.
The game offered no big surprises. The starters – Kayleigh and Kaylynne Truong, Yvonne Ejim, Brynna Maxwell and Eliza Hollingsworth – could have been announced last spring.
First off the bench were returnees Calli Stokes and Maud Huijbens, the latter finishing with eight points and five rebounds. Eventually, every returnee logged double-digit minutes.
Almost everyone is back from last year's squad that finished 28-5 and won the West Coast Conference regular-season title.
For Zags head coach Lisa Fortier and her staff, managing all that talent will be one of the season's biggest challenges.
"It's very different from last year," said Fortier, who at times last season could barely put five players on the court.
"This year, we've been able to move through stuff quickly (in preseason)," Fortier said . "You know what you're going to get. And there's not a lot of surprises."
In another nonsurprise, the Zags got big numbers from their biggest stars. Ejim led the way with 17 points and 13 boards – both game highs – while the Truong sisters combined for 27 points and 13 assists.
For the game, GU shot 51% from the field and even better (12 for 22, or 54.5%) from beyond the arc. The Zags finished with 59 boards to the Knights' 20.
In a pleasant surprise, freshman guard Claire O'Connor of Lakeside High in Bellevue, made the most of her collegiate debut: 10 points and eight rebounds in just 12 minutes.
"She really wants to play, and she wants to get better," Fortier said. "It's fun to coach people like that."
Every Zag scored, apart from freshman Ella Hopkins, who still contributed a steal and a rebound.
Tougher games lie dead ahead. The Zags are at Montana on Monday and Washington State three days later, which begs the question: Was this game the best preparation for next week?
"We were hoping to test ourselves a little bit more in Europe," Fortier said of the team's three-game trip last summer. "But we test ourselves every day in practice."
The only disappointment was the sight of redshirt sophomore Bree Salenbein in street clothes. The only five-star recruit in program history, Salenbein hasn't played since suffering an ACL injury in March 2022.
Finally cleared to play, Salenbein suffered a knee injury in early October but Fortier said, "She's going to be back, just working through her knee thing."
The Zags return to the Kennel Nov. 12 for a nonconference game against Toledo.
---