A comedy festival and much more is headed to ONE Spokane Stadium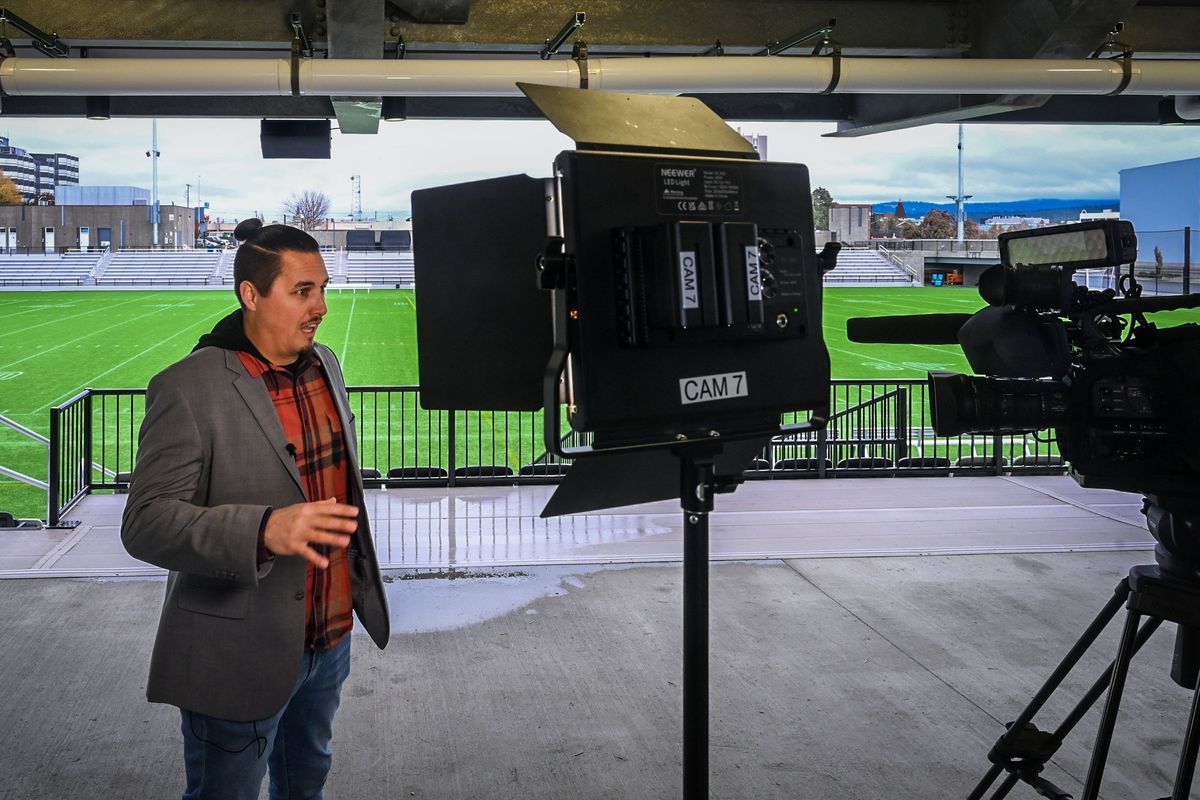 ONE Spokane Stadium has so far hosted high school games.
That's going to change.
The first major event, the Great Outdoors Comedy Festival, which is slated for Aug. 23-25, was announced Tuesday. The comedy extravaganza, which is headed to seven Canadian cities and Spokane next summer, has yet to announce the humorists or when tickets go on sale.
Matt Meyer, director of entertainment for the Spokane Public Facilities District, hopes there will be an announcement by the end of the month. There's also no ticket information or sale date yet since the lineup is unknown.
"This event is going to be like nothing this city has ever seen," Meyer said. "There has never been an event quite like this in Spokane since we never had a venue like what we have here now."
The stadium capacity for the comedy festival is 10,000. According to Meyer, the expectation is that 30% of the fans spending the weekend at the event will be out-of-towners.
"This event and all of the events are going to be huge for downtown," Meyer said. "The economic impact is going to be huge."
Meyer believes that the visitors from elsewhere for the Great Outdoors Comedy Festival will drop $3-$4 million downtown. "That's the numbers we came up with and that's not counting the impact of those in the general Spokane area coming to dinner before the comedy event and locals deciding to stay at a hotel for a staycation. The stadium is going to be massive for our city."
There may be some major music events booked for June and July. Meyer is hoping to book a pop star for June, who has never played Spokane. Meyer is also working on a top comic and a popular rocker to perform at the stadium during the summer.
"We're being as creative as possible," Meyer said. "We're trying to put together the biggest and best events for entertainment fans."
The stadium, which is home for soccer teams the Spokane Velocity and the Spokane Zephyrs, could potentially host some of the most popular recording artists. Meyer's wish list includes Bruce Springsteen and the E Street Band, Pink, Rage Against the Machine, Lil Nas X and Pearl Jam.
"We would love to bring Pearl Jam back to Spokane and have those other artists return since we have a stadium now," Meyer said.
Meyer can't help but dream big when asked about Taylor Swift, who is selling out stadiums.
"Taylor Swift is playing massive stadiums but it can't hurt to ask and see if she'll play our stadium," Meyer said. "Look at it this way. Who would ever have thought that we would have Paul McCartney play the Spokane Arena last year?
"I believe anything is possible, especially when we have the venues to comfortably house entertainers and fans."
---