Incumbents beat far-right challengers in races for Coeur d'Alene City Council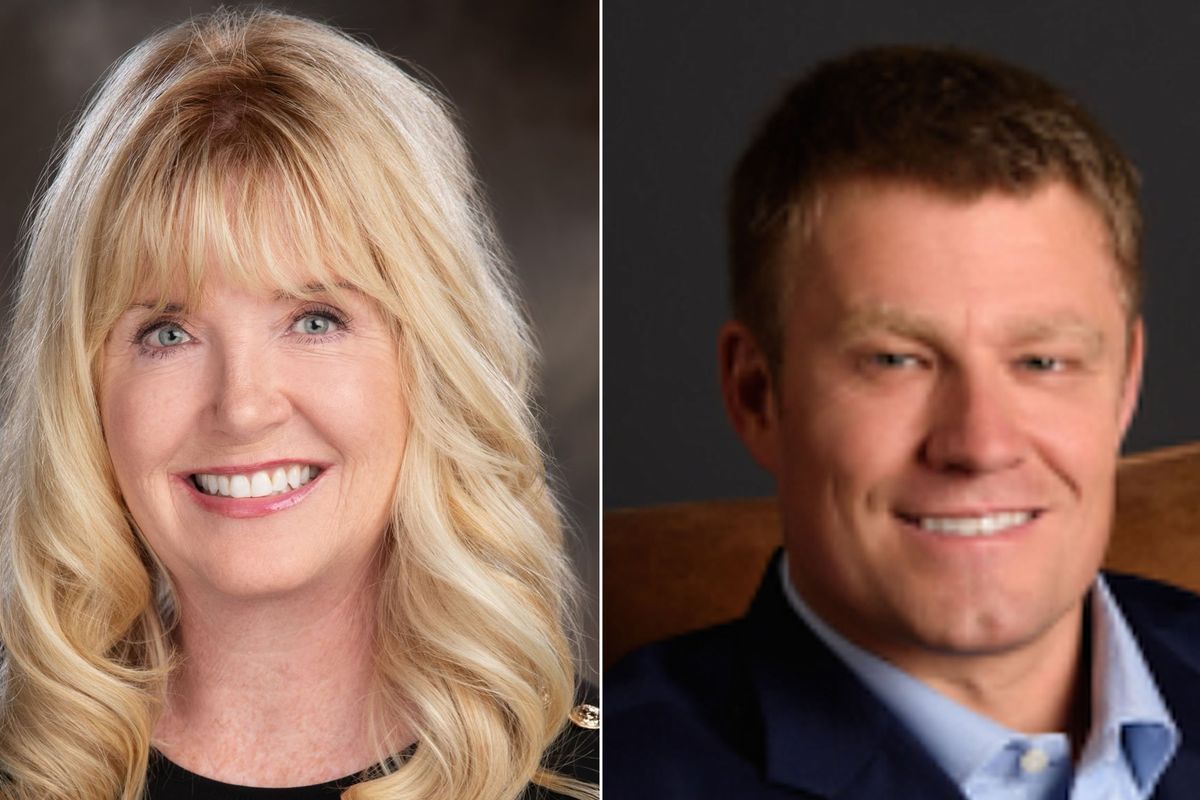 Three incumbents running for re-election to the Coeur d'Alene City Council will keep their seats.
The trio are each set to serve another four-year term on the six-person council.
The incumbents defeated three far-right challengers who carried endorsements from the Kootenai County Republican Central Committee. Brian Winkler, Clark Albritton and Roger Garlock were among a list of 24 candidates endorsed by the KCRCC this year. While the KCRCC-backed candidates didn't do well in Coeur d'Alene, they did fare well elsewhere. Of that list, 17 endorsed candidates won .
The KCRCC typically endorses between 20 and 30 candidates in local elections, Chairman Brent Regan said. In an interview, Regan urged voters to remember that local races often come down to a handful of ballots.
"When people say their votes don't matter, that's proof that they actually do," Regan said.
The three incumbents in the race for Coeur d'Alene City Council all carried endorsements from the North Idaho Republicans organization, which often backs more moderate members of the GOP. This year, the North Idaho Republicans endorsed 14 candidates, eight of whom won.
Seat 1
Incumbent Christie Wood won 58.3% of the vote over political newcomer Brian Winkler.
Wood and her fellow incumbent Dan Gookin teamed up to campaign together for this election against candidates, including Winkler, who were endorsed by the KCRCC.
Last week, Wood told The Spokesman-Review that she was worried what would happen to Coeur d'Alene if far-right candidates won a majority on city council.
"We know we've got a big target on us by the (Kootenai County) Republican Central Committee," she said. "They can't point to one flaw with the city. It's really a personality thing. They don't care for Dan and I."
Neither Wood nor Winker immediately responded to a reporter's request for comment Wednesday.
Seat 3
Incumbent Dan Gookin defeated Albritton by nearly 20 percentage points.
In an interview Wednesday, Gookin told The Spokesman-Review he thought the City Council races would be closer.
"We had a great team, we had a great strategy," Gookin said. "I'm happy with the results, and I don't think I would change a thing. I appreciate the support from the citizens of Coeur d'Alene who like the way the city is run and want to keep it that way."
Albritton declined an interview, but sent a post-election campaign statement .
"I learned quite a lot about the process that will be invaluable for future campaigns," Albritton wrote. "Although we did not prevail, I believe our campaign helped focus discourse on issues that will unfold in the coming term."
Seat 5
Incumbent Dan English won 50.8% of the vote, defeating Garlock.
"A lot of people were really on edge because they didn't want the city government to follow in the footsteps of some other local entities, like the library board," English said in an interview. "Coeur d'Alene City Council is taking its own path. We are our own identity."
In an interview, Gerlock said he was surprised by the election's "low turnout," adding that he worries about the future of Coeur d'Alene and intends to stay politically active in his community.
"Beating an incumbent is always tough," Garlock said. "But they put up huge victories, and it's hard to say where that came from."
Knudsen said he may consider running for local office again .
"If anything, I was surprised that I was able to get more than 1,000 votes, being a newcomer," Knudson said. "If I run again, I definitely would benefit from starting the process earlier."
---