Braden Huff, Ryan Nemhbard have memorable debuts as Gonzaga handles Yale 86-71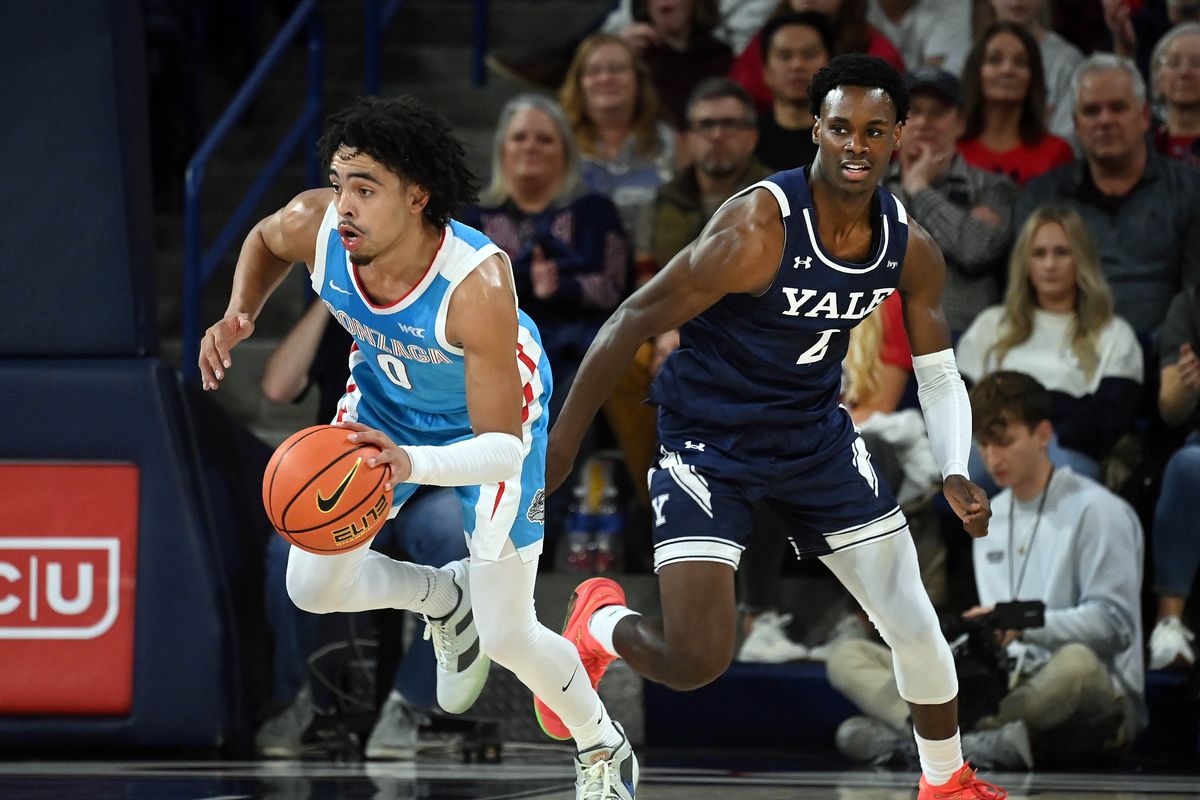 For those wondering where Gonzaga's points would come from without Drew Timme and Julian Strawther, the answer in Friday's season opener was pretty much everywhere.
Starters, subs, 3-pointers, off the bounce, in transition, via offensive boards, in the paint – all from expected and unexpected sources.
Redshirt freshman forward Braden Huff and point guard Ryan Nembhard had strong debuts in their first game in a Gonzaga uniform and the Zags put five players in double figures in an impressive 86-71 nonconference victory over Yale in front of 6,000 at the McCarthey Athletic Center.
The 6-foot-10 Huff showed off his scoring ability inside and outside with 19 points and nine rebounds in 20 minutes off the bench. Nembhard shook off missing his first five shots to finish with 16 points, seven assists and just one turnover. He only left the court for 3 seconds at the end of the first half.
Nolan Hickman (15 points), Anton Watson (11) and Graham Ike (11) gave Gonzaga five scorers in double figures. Watson added a team-high 12 rebounds.
"Hopefully, we have five good players out there on the court and they can all kind of score," Zags coach Mark Few said of the balanced scoring. "If you look at all of them, it's kind of what they do. Obviously, we've been on Anton to be more aggressive and I thought he had a great second half.
"The other guys are kind of wired to make shots and score."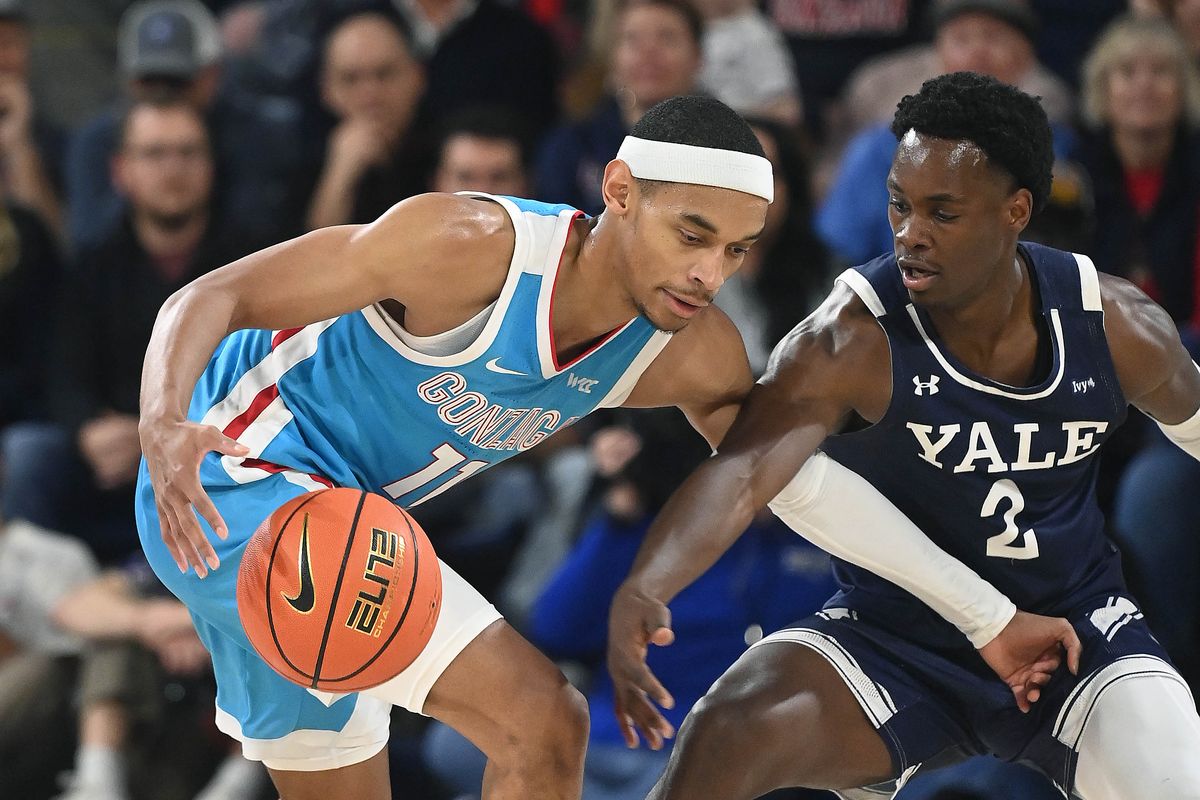 The Zags were without another capable scorer in Steele Venters, who suffered a season-ending torn ACL in practice earlier this week. Freshman Dustin Stromer got the start at wing and contributed eight points and three boards in 28 minutes.
Yale (1-1) hit six of its first eight shots – the lone misses were open 3-pointers – to build a 16-6 advantage at the first media timeout. Gonzaga regrouped during the break, tightened up on defense, and Huff, Nembhard and Hickman got the offense on track.
"That was all it was, just settling in," Hickman said. "You know first-game jitters, just figuring out what we needed to do on defensive end, coming together."
Gonzaga scored 10 unanswered points to tie it at 16. Hickman started the run with a midrange field goal, Huff buried a second-chance 3-pointer and Nembhard scored inside. Stromer snagged a rebound that eventually led to his first points as a Zag – a 3-pointer that knotted the score at 16.
Huff and Nembhard each had 10 points as Gonzaga led 47-42 at half. Most of the stats were fairly even, except one: The Zags' six offensive boards led to a 12-3 edge in second-chance points.
"If you think you're 10 points better than Gonzaga in its own gym, you're not a wise man," Yale coach James Jones said. "You knew they were going to play well and come back. I thought we fought and played a really good first half. For much of the game we were right there, but we got beat in transition and on the glass. That really hurt us."
Ike picked up his second and third fouls early in the second half, but Huff entered and hit a floater and Watson had his first two field goals as Gonzaga hiked its lead to 55-42.
Gonzaga kept on scoring – Yale allowed just 63.2 points per game last season and returned most of its top players – and led by as many as 21.
GU got it done at the defensive end, too, limiting Yale to 35.5% shooting in the final 20 minutes.
"The first 5 minutes for our guys it was a little shock to the system how hard they played and how tough they were and how physical they were," Few said. "They really took the game to us early.
"But our guys did a nice job adjusting. We settled down and did a nice job on the glass and actually we had a really good second half defensively. We gave up a couple 3s right there at the end and that breakaway dunk, but prior to that it was a really good second half on defense."
Huff hit 2 of 3 3-pointers, 5 of 7 inside the arc and all three of his free throws. Four of his boards were at the offensive end.
"That redshirt year really helped him," Few said of Huff. "He has a lot to his game. He can score in the post, stretch you out a little bit and tonight he rebounded."
Nembhard steered the offense and demonstrated his knack for scoring off dribble penetration.
"That's kind of Nembhard-esque, that's kind of what they do," said Few, who coached Nembhard's older brother, Andrew, in 2021 and 2022.
---