Murray, McMorris Rodgers warn Fairchild housing soon 'will not be fit for families living on base' unless management company makes improvements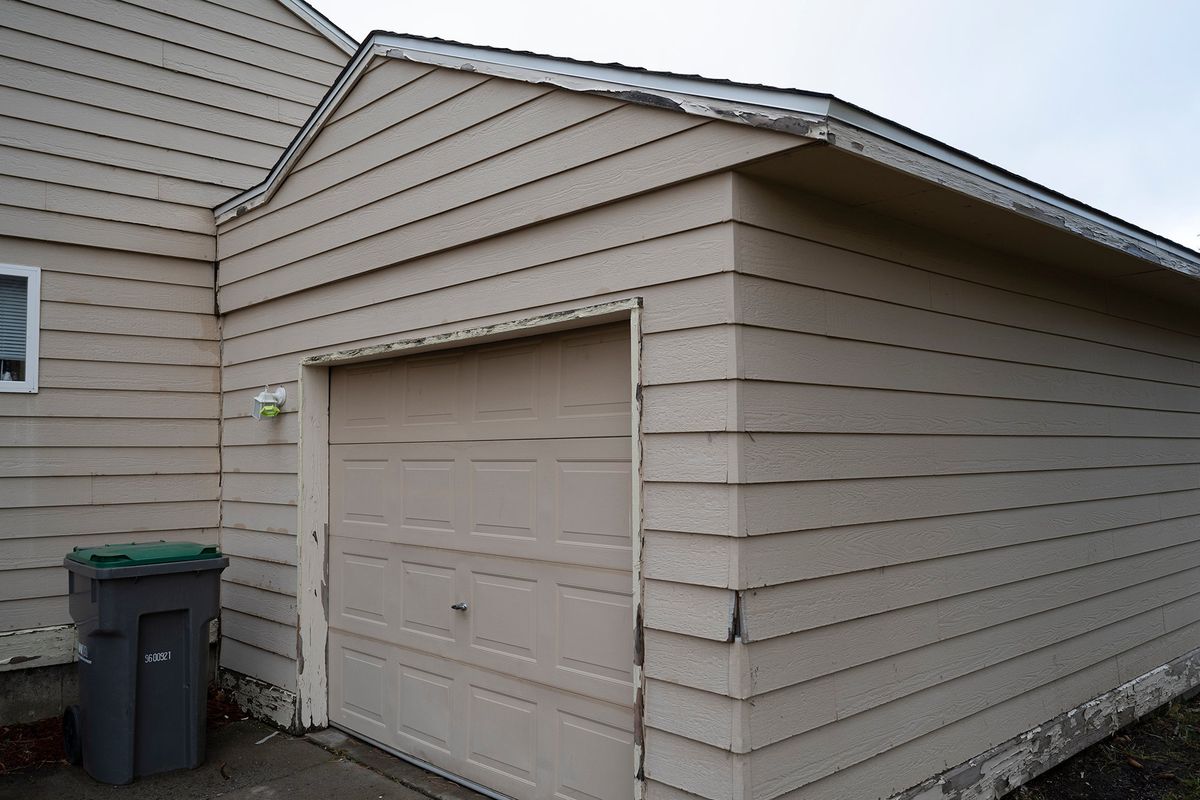 WASHINGTON – In a bipartisan letter sent Monday, two lawmakers who represent Eastern Washington expressed "great concern" about the state of housing at Fairchild Air Force Base and asked the company that manages the homes to speed up renovations.
"Our servicemembers and their families sacrifice so much for our country, and we need to ensure that they have access to dependable housing," Sen. Patty Murray, D-Wash., and Rep. Cathy McMorris Rodgers, R-Spokane, wrote to Balfour Beatty Communities. "We are concerned that these aging homes are rapidly approaching a point where they will not be fit for families living on base."
The company, part of a U.K.-based construction giant, maintains 641 homes on the base west of Spokane. According to the lawmakers, 84% of those homes were built in the 1950s, with the remainder constructed in the 1990s and early 2000s. According to Murray's office, her staff has visited Fairchild and observed mold on the outside of homes, crumbling siding, cracked foundations, chipped paint and roofs in need of replacement.
In a statement, Balfour Beatty Communities said the homes at Fairchild "are older but have no systemic problems."
"We have a short-term sustainment plan in place, which has been agreed with the Air Force, and we are executing against it," the company's statement continued. "This means that both the homes and supporting infrastructure on base are subject to regular maintenance on an approved schedule. We also have a long-term development plan for housing at Fairchild AFB, which has also been agreed with the Air Force, which will be executed on schedule in 2029."
In their letter, McMorris Rodgers and Murray suggested that timeline needs to be accelerated. They noted that construction of 200 new homes will begin no sooner than 2029. The Military Housing Office rates 205 of the existing homes "below average in several areas," they wrote, and Fairchild has yet to receive a detailed plan and timeline for renovations.
Nearly all of the on-base houses were renovated between 2008, when Balfour Beatty signed a 50-year contract with the Defense Department to own and manage the buildings, and 2014, when the company completed Pentagon-mandated demolitions to downsize the base from more than 1,000 houses to the current 641.
Fourteen homes, according to the lawmakers, have not been renovated since the 1990s. The houses are available to service members and their families, who can also choose to use an allowance to rent off-base housing.
Murray and McMorris Rodgers said they were glad that Fairchild and the local Balfour Beatty office have developed a good relationship and the company has made minor repairs promptly,
"It is our understanding that previous plans have been repeatedly changed or postponed," they wrote. "Without consistent and predictable investment in these communities, we are starting down a path to inadequate housing conditions."
The two lawmakers have for years pushed to improve housing at Fairchild and other bases. Both lead influential committees in their respective chambers. McMorris Rodgers chairs the House Energy and Commerce Committee; Murray chairs the Senate Appropriations Committee.
While their letter doesn't refer to specific legislative action they are considering, they could use the annual National Defense Authorization Act or other bills to apply pressure if they're unhappy with Balfour Beatty's response.
Editor's note: This story was updated on Nov. 14, 2023, to clarify that Sen. Patty Murray's staff observed mold on the exterior of houses at Fairchild Air Force Base.
---