Spokane native returns to lead Health District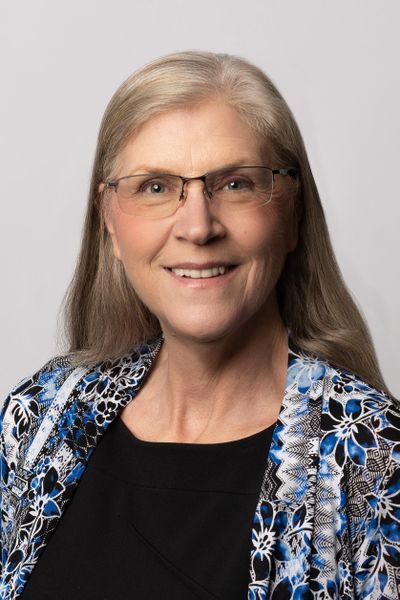 A veteran health leader is returning to the Inland Northwest to lead the Spokane Regional Health District.
The health district's board last week selected Alicia Thompson as the organization's administrative officer.
Working under the direction of the board, the administrative officer supervises the county's health officer, Dr. Frank Velázquez, and leads the organization.
The position has been vacant for the past year since former Administrative Officer Amelia Clark left in September 2022. Clark had repeatedly clashed with former Health Officer Dr. Bob Lutz in the midst of the pandemic. Lutz was fired and asserted he'd been illegally terminated.
A former Spokane Regional Health District epidemiologist, Thompson was one of four finalists announced last month and was selected by the Board of Health last week after she completed panel interviews with the district's executive leadership team and board.
"The board of health is delighted to welcome Alicia Thompson as our administrative officer," board chairman Kevin Freeman, Millwood's mayor, said in a statement. "Both staff and the board are enthusiastic about the public health skills, knowledge and experience Dr. Thompson will bring to our work for a healthier Spokane region."
Currently the chief operations officer for Chiricahua Community Health Centers in Arizona, Thompson will begin her role at the health district on Dec. 11.
"I am so honored and elated to lead Spokane Regional Health District. By accepting this position, I have come full circle. Spokane County is where my love of public health began," she said in a statement, noting her longtime goal of returning to Spokane to lead the district.
Thompson is a native of Spokane, having graduated from Lewis and Clark High School, Whitworth University and Eastern Washington University. In her biography on the Chiricahua Community Health Centers website, Thompson explains she "grew up with very little direction and guidance," and described the difficulties in being a single mother.
"I married, had three lovely children and then things fell apart. My husband left 3 days before our third child was born. I became a single mother and decided to go back to school."
After receiving her graduate degree, Thompson worked as an epidemiologist at the health district for seven years in the 1990s before moving around the country to hold various public health roles.
On the Chiricahua Community Health Centers website, Thompson said she originally left the health district in Spokane because "it didn't seem like there was an opportunity for advancement."
Other organizations she has led include the Cascade City-County Health Department in Montana and the community health agency in Cochise County in Arizona.
In 2014, Thompson moved to Tucson, where she received a doctorate in public health policy and management from the University of Arizona in 2019.
After graduation, Thompson returned to local public health and became the health director for Cochise County, and later became chief operations officer of Chiricahua Community Health Centers.
In a statement to the board, Thompson wrote her "intention has always been to return to Eastern Washington and use her expertise in leadership and administration to support Spokane County and the surrounding communities."
---