Northwest Passages: NYT bestselling author Jonathan Evison takes Spokane stage to talk new book, crazy jobs and character inspiration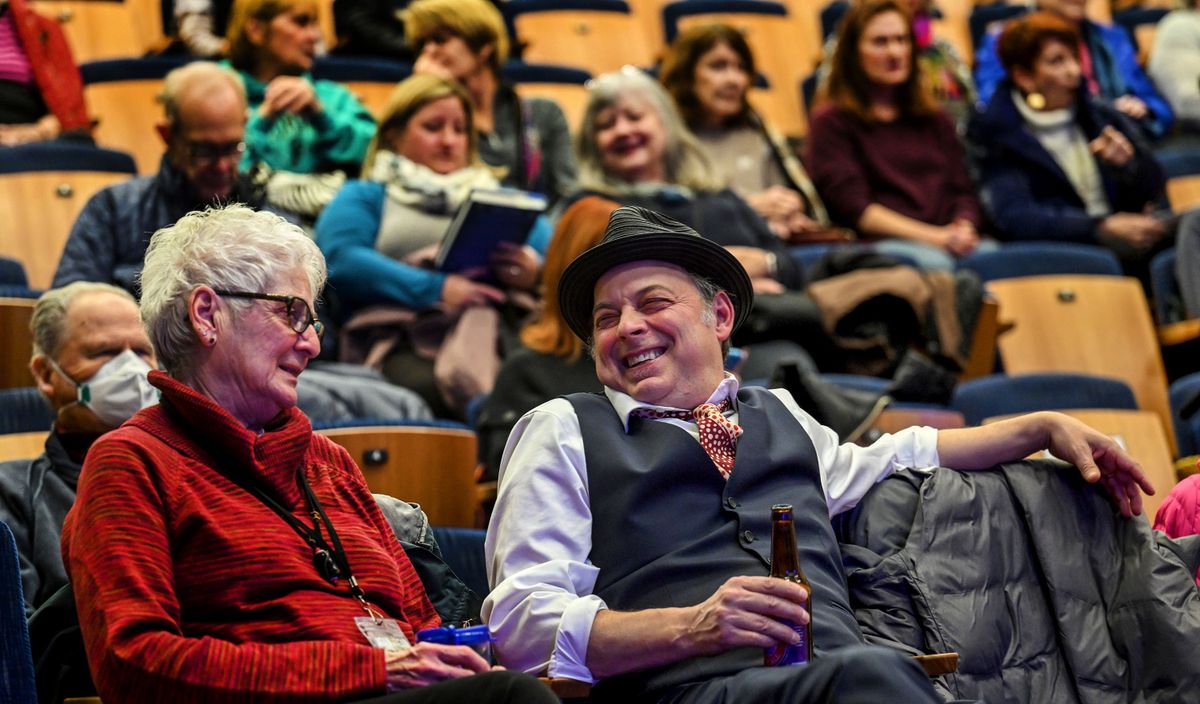 New York Times-bestselling author Jonathan Evison cracked open a bottle of beer before diving into his new novel and the crazy jobs he's worked that power his books.
The author spoke with Spokesman-Review columnist Ammi Midstokke as part of the newspaper's Northwest Passages book club event Tuesday night at the Myrtle Woldson Performing Arts Center at Gonzaga University.
Evison, a 55-year-old Bainbridge Island, Washington, author, has some of the most commonly challenged and banned books in the U.S., including the 2018 novel "Lawn Boy."
The book chronicles a young adult who is scraping by as a landscaper, one of the jobs Evison held.
In 2022, The American Library Association reported it was the seventh-most-banned book in the country due to its LGBTQ+ content and sexually explicit text.
The latest of Evison's 19 novels, "Again and Again," features Eugene "Geno" Miles, a 105-year-old assisted living facility resident who claims he's lived multiple past lives over hundreds of years. His new nursing assistant, Angel, is skeptical of Geno's claim.
He said Geno and Angel are an oddly paired duo of an old man and a young man, which is a popular theme in books and movies.
Evison worked as a caregiver for five or six years, which helped inspire the book. He said he often broke the rules of professional protocol and pushed his clients out of their comfort zone, taking them on road trips to places like San Francisco and Crater Lake, Oregon.
"I've never written a character I didn't love," Evison said. "Even my worst characters, they're all lovable to me."
In addition to landscaping and caregiving, Evison has worked at a wildlife refuge and even played in bands with future rock 'n' roll greats, like Pearl Jam guitarist Stone Gossard and future Soundgarden bassist Ben Shepherd, during the late 1980s.
"I was there at the genesis of what would 10 years later become the Seattle explosion," he said.
Evison said he shies away from writing those stories.
"I don't want to write what I've lived," he said. "I want to use my experience. I want to use my jobs. I use caregiving, I use landscaping. I'll use jobs so then I don't have to research them."
The father of three said he's lived a full life.
"If I lived in a cave the rest of my days, I still got plenty of experiences to write about."
---