Winemakers are using lighter bottles to go green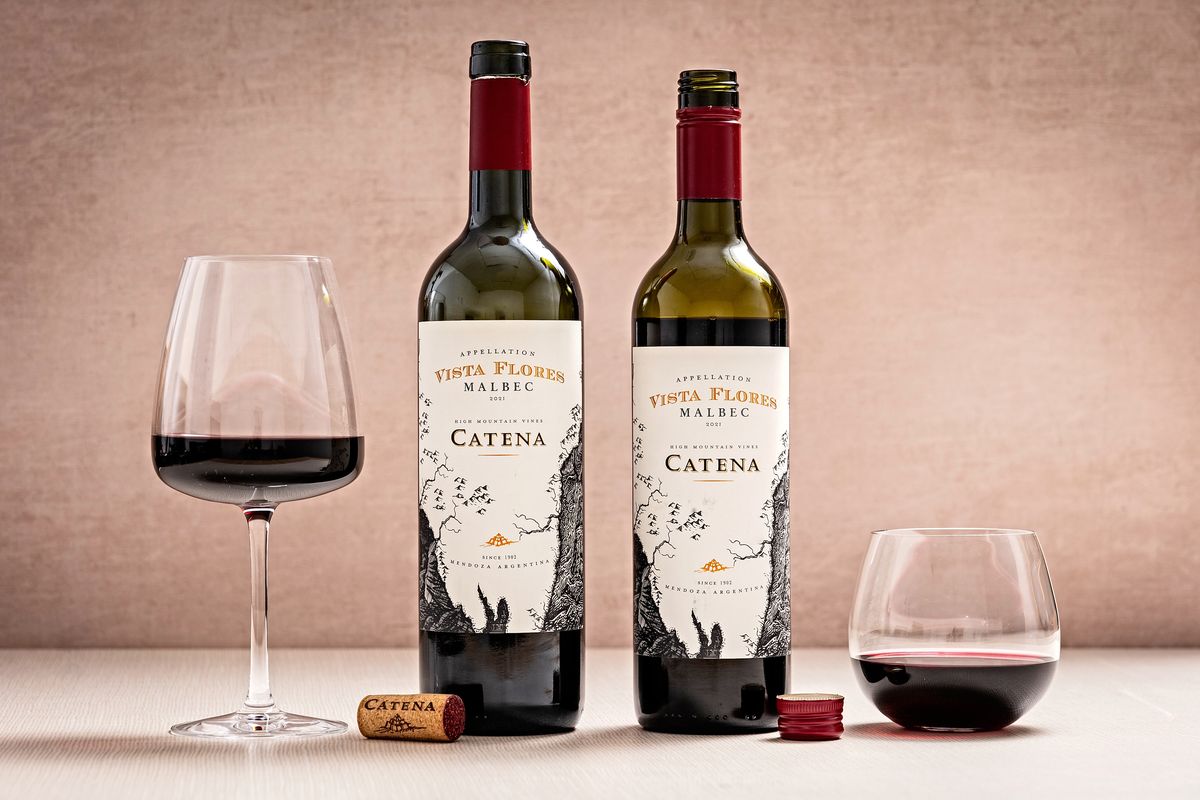 There's more encouraging progress in the effort to lighten up wine by reducing the weight of bottles.
The Sustainable Wine Roundtable, a London-based coalition of wineries, distributors and retailers, announced an international agreement to lower the average weight of bottles they sell from 550 grams to below 420 grams by the end of 2026.
Signatories to the SWR's Bottle Weight Accord, unveiled in October, include Whole Foods Market and Naked Wines USA in this country, several leading U.K. retailers and Sweden's powerful alcohol monopoly authority, which already imposed weight limits on imported wine bottles. The retailers agreed not just to reduce the weight of "own-brand" labels but also to work with supplier producers to lower weights on their bottles. The figures apply to the standard 750-milliliter wine bottle.
This is important because glass, from the energy-intensive manufacture of bottles to their transport to market, is the most significant contributor to wine's carbon footprint – as much as nearly half of the total, depending on distance of transport and what study you're reading. As wineries and retailers focus increasingly on efforts to reduce carbon emissions and their impact on climate change, bottle weight has emerged as a key area for progress.
While the numbers seem to make the issue clear, efforts to lighten up face obstacles, including a lingering belief among producers that we consumers view heavy bottles as a sign of quality, and concern that lighter bottles are more prone to break. Increased consumer acceptance of lighter glass and new, stronger bottle designs are helping persuade the skeptics.
"From an environmental perspective, the benefits of lighter bottles are significant," the SWR report said. "The proposed reduction in bottle weights from a current average of about 550 grams to the proposed 420 grams represents a more than 25 percent saving in carbon emissions."
For a second positive development, Argentina's leading winery, Catena Zapata, announced in September that it was reducing the weight of bottles on its Appellation line, such as the popular Vista Flores Malbec, by 45 percent, from 700 grams to 380 grams, for exports to the United States and the Netherlands. Bottles for the higher-end High Mountain Vines malbec and cabernet sauvignon will shrink from 700 grams to 480 grams for all export markets.
The reductions will save 1,200 metric tons of glass per year and reduce the winery's average carbon emissions by 21 percent (before shipping), the winery said in its announcement.
The Catena announcement credited Jancis Robinson, the eminent British wine writer who has championed lighter bottles for years, and this column in the Washington Post for raising consumer awareness of the importance of bottle weight and urging wineries to change. But there are other factors pushing wineries in this direction. Wine regions in Australia, California, Oregon, Bordeaux and Portugal have been devastated by wildfires over the past decade. Warming temperatures prompt vines to awaken earlier in the year, increasing frost danger . An increasing global focus on environmental, social and governance issues has more companies, including wineries, assessing their carbon footprints as a way to respond to climate change.
These promising developments come with an air of whistling past a graveyard. The SWR report mentions market research indicating consumers may be more willing to accept lighter bottles. We are, after all, becoming individual environmentalists, reducing our own carbon footprints, shunning plastic, putting solar panels on our homes and driving electric cars.
And Catena says it will partner with its U.S. importer and distributor Winebow on an education campaign for restaurant staff and consumers when the lighter bottles are introduced to this market next year.
These efforts suggest skepticism that consumers will welcome the change. We need to applaud the change – and call for more.
There's a third development that may be more challenging for the industry and consumers to accept. Over the summer, Ron Rubin Winery in Sonoma County, Calif., released four wines packaged in bottles, each a mere 53 grams. Not only do they weigh about a tenth of an average glass bottle, but they are also shatterproof, made from recycled materials and totally recyclable.
This may sound quixotic, but Rubin is the guy who built The Republic of Tea into a national powerhouse, so I wouldn't count him out. He's also focused on the dark secret of sustainability efforts focusing on bottles: Not much glass is actually recycled in the United States. His bottles, which he labels as "Blue Bin" to emphasize recycling rather than the wine inside, are made of recycled plastic with something called Plasmax, an ultrathin layer of glass to protect the wine from oxidation.
The Blue Bin bottle won't replace glass as the preferred package for wine. It's not intended for keeping wine more than about 18 months. But we don't really age wine anymore, so this could be an ideal bottle for our time, at least for the wines we drink most of the time.
The Blue Bin wines include three whites and a rosé. Will they catch in a plastic bottle that focuses on the container rather than the wine? That's where a consumer education program may be needed.
---