Kayleigh Truong's 21 points lead Gonzaga to win against North Florida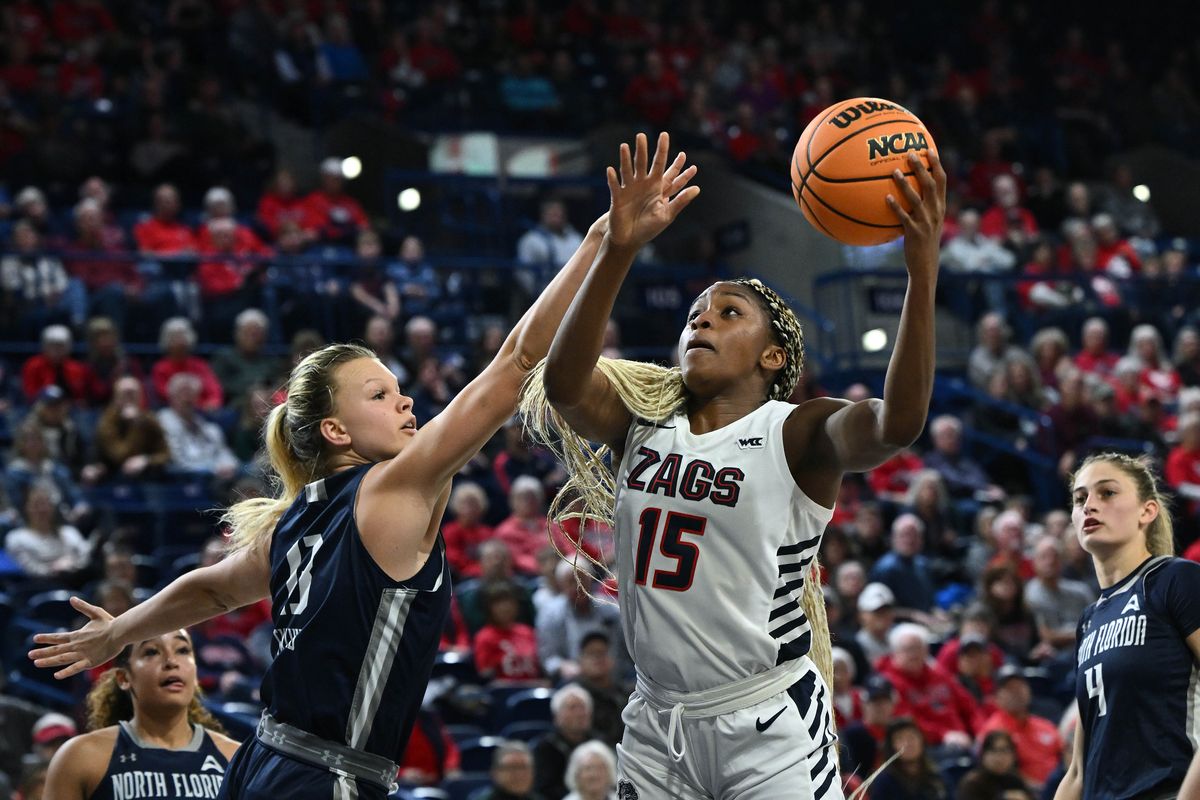 Scoring won't be an issue for the Gonzaga women's basketball team this season.
Through four games, the Bulldogs are averaging 82.3 points.
Plenty of scoring was on display again Wednesday when the Zags grounded the North Florida Ospreys 83-55 at McCarthey Athletic Center.
Graduate Kayleigh Truong equaled a career high she set on Saturday, finishing with 21 points, with her final basket coming with 1 minutes, 56 seconds left in the third quarter. She didn't take another shot , making 7 of 14 from the field and 5 of 8 from 3-point range. She also had five assists and two steals.
Three other Zags (3-1) finished in double-figure scoring. Yvonne Ejim had 20 points on 9-of-12 shooting from the field, eight rebounds, three assists, three steals and two blocked shots. Brynna Maxwell had 12 points and Maud Huijbens added 12 on 6-of-6 shooting from the field off the bench.
The Zags passed the ball well, especially in transition. They finished with 23 assists on 34 made baskets. Kaylynne Truong led with eight assists.
After allowing 21 points in the first quarter, Gonzaga clamped down, holding North Florida (1-3) 30 points below its season average.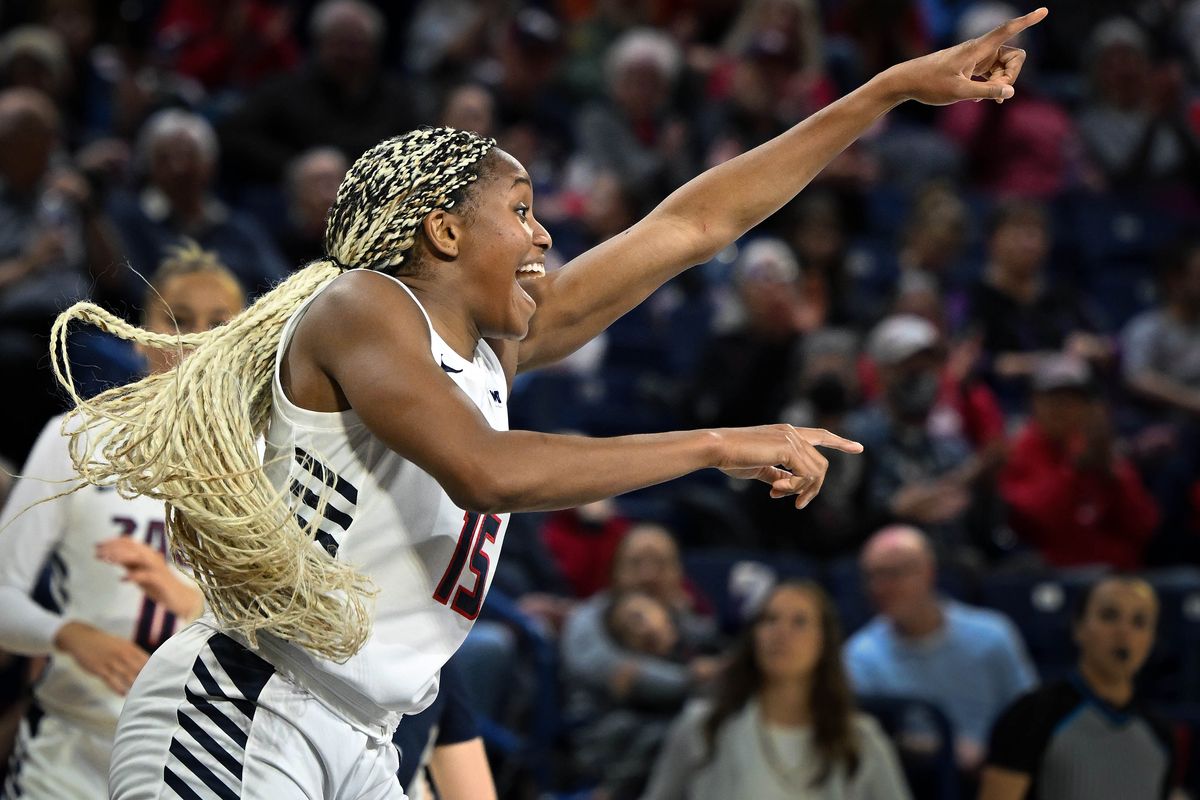 It will be difficult moving forward for opponents to defend the Zags. It's a matter of pick your poison. Any of the starters can go deep into double figures, and Huijbens provided her first significant offensive spark of the season off the bench.
"Sometimes people think it's just Yvonne (Ejim) that can run," Gonzaga coach Lisa Fortier said. "But we've got players who can run hard in transition, and we certainly have the people who can pass it to them. Today it was a little bit more of the interior players in transition, but it set the tone offensively."
North Florida, which showed it is in love with the 3-pointer (the Ospreys made 10 of 30) used back-to-back 3s for a 21-16 lead with 2:25 to go in the first quarter.
The Zags used an 8-0 surge for a 24-21 lead by quarter's end.
A basket in transition by Ejim gave Gonzaga its biggest lead in the first half at 42-31 seconds before halftime.
Behind an 8-0 run early in the third quarter, the Zags started pouring it on North Florida.
A basket by Eliza Hollingsworth, who was found underneath by Payton Muma, put Gonzaga ahead 64-46 going into the fourth.
Gonzaga held North Florida to 21 points in the second half, equaling what the Ospreys had scored in the first quarter.
"We didn't necessarily make our field-goal percentage (defensive) goals, but we had nine blocked shots, we had 11 steals and some of those blocks turned into steals," Fortier said. "… In the first quarter it was on track to be a high-scoring game. Even though I think we can win shootouts with a lot of teams, it's not exactly how we like to play. So I'm glad we buckled down in the second half better."
Huijbens praised her teammates for getting the ball up the court quickly.
"My teammates were able to find me in transition," Huijbens said. "They were not organized in transition defense and we got a lot of points from that."
The Zags welcome Wyoming (3-1) on Saturday with a 2 p.m. tip.
---