'Next Goal Wins': Silly sweetness carries this true tale to victory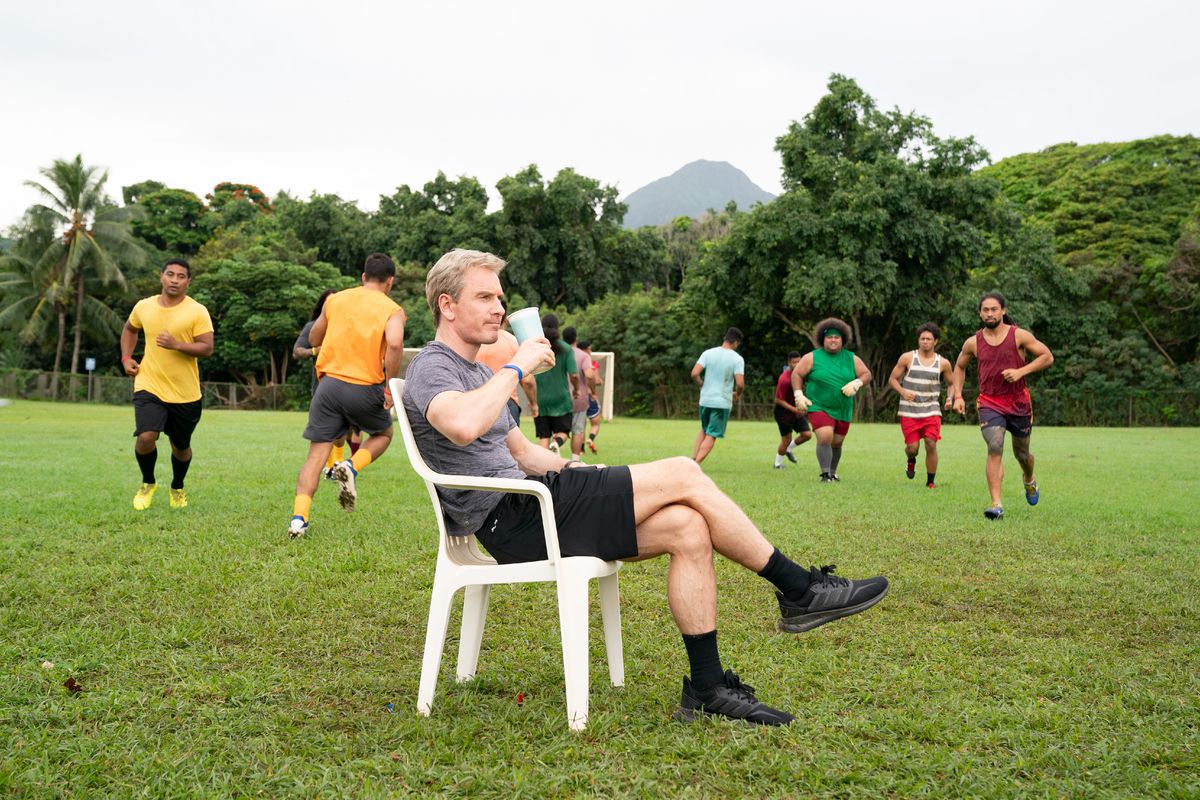 "Next Goal Wins" is, let's face it, a walking, talking cliché of a fact-based, come-from-behind, underdog sports movie - in every way but one: The team in question (the American Samoan national soccer team, which ignominiously lost to Australia 31-0 in the 2001 World Cup, the worst defeat in the history of international soccer) pretty much starts behind and stays behind. If you're looking for a stirring story of untapped grit that involves a championship game and a nail-biter victory, look somewhere else. (Say, "The Boys in the Boat," George Clooney's film about the 1936 Olympic crew team, opening Christmas Day.)
That's not a flaw. That's precisely what's so good about this oddball little charmer, a welcome return to silly-sweet form for director Taika Waititi, after graduating from such small indie comedies, shot in his native New Zealand, as "Eagle vs Shark, "Boy" and "Hunt for the Wilderpeople" to Marvel's "Thor: Ragnarok" and the Oscar-winning "Jojo Rabbit." Both of those big Hollywood movies are excellent films, mind you, but it's nice to see the filmmaker work on a small canvas again.
Based on a 2014 nonfiction film, also called "Next Goal Wins," the movie sets out to tell what it calls its "tale of whoa" (terrible pun intended), not by denying its formulaic contours but by embracing them. When Michael Fassbender's Thomas Rongen first shows up on American Samoa - an island whose two biggest exports are tuna and football players, as Waititi's narrator tells us - the team's new coach casts himself as a Mr. Miyagi to their "bunch of Daniel LaRussos." As Fassbender's disgraced sports professional, who's been relegated to career purgatory for anger management and alcohol issues, begins to whip the misfit players into shape, they run drills chanting, "Wax on! Wax off!"
There's even a visual reference to "The Karate's Kid's" crane kick pose, and a halftime speech lifted verbatim from "Any Given Sunday."
The formulaic parameters are all there: Thomas was not sent to American Samoa to help the team, he's told by a soccer official played by Will Arnett. Rather, Arnett's character tells him, "We sent you there to help you." (Yes, we've all heard that line before, even if it's not normally said out loud.)
One thing that is new: The team's best player - and ultimately its captain - is a trans woman (Kaimana). That's not one of the "embellishments" that Waititi's narrator admits have been added to the story. Kaimana's character, Jaiyah Saelua - a fa'afafine athlete whose gender identity is an accepted part of Samoan culture - was the first openly nonbinary and trans athlete to compete in a FIFA World Cup qualifier.
Jaiyah isn't the focus of "Next Goals Wins," but it's her character who opens the door to Thomas's redemption, beginning the healing of his buried grief. It's her story arc, not his, that parallels and underscores the thrust of the larger film and drives home its message. Ultimately, "Next Goal Wins" isn't really a sports movie at all, but one whose deceptively simple mantras - "Be happy" and "There's more to life than soccer" - are the most subversive (and winning) things about it.
---