'It's always a good time': Numerica Skate Ribbon opens for the season at Riverfront Park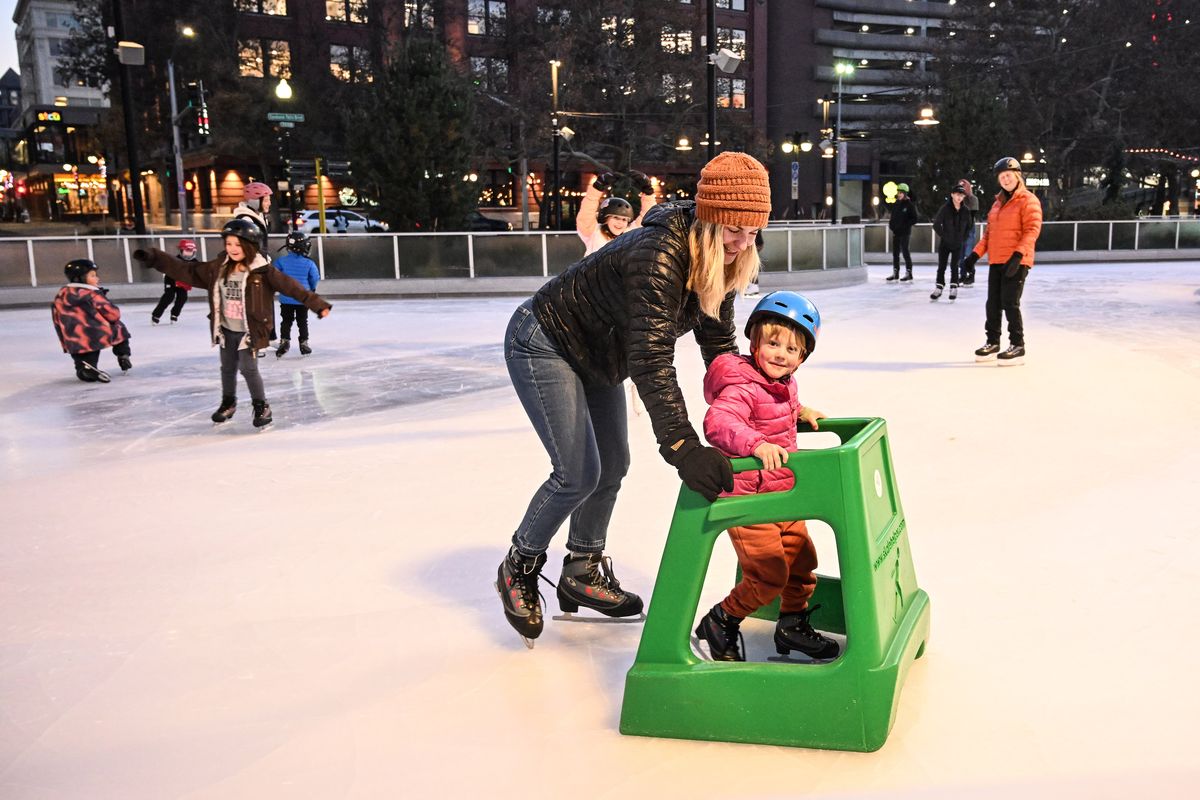 Bundled in winter jackets and beanies, people of all ages glided across the Numerica Skate Ribbon ice Friday for the first time this season at Riverfront Park.
Unlimited ice pass and Riverfront all-access annual pass holders were allowed to skate Friday, while opening day for everyone else is Saturday.
After a skating session Friday, Tiler Rotherham grabbed a hot cocoa and relaxed next to an outdoor fireplace at the rink.
He said he "got bit by the (skating) bug" when he worked as a skating attendant at the rink. He's been coming to the downtown Spokane rink with friends ever since.
"If you're coming down every weekend like we do, it's a really great value," Rotherham said.
Sporting a Spokane Chiefs beanie, Scott Hamby watched his 5-year-old son, Greyson, skate Friday.
Greyson, a member of the Spokane Jr. Chiefs, wore black Jr. Chiefs gear and a helmet on the ice.
"Anybody that wants to come down, it's always a good time," Scott said. "It's always a good learning experience, and it's just a good family outing."
Brynna Sommer, 9, started skating lessons at the rink, which grew into a love for figure skating.
"It all started here," said Jennifer Sommer, Brynna's mother.
The Sommer duo plan to skate every week.
"It's really fun," Brynna said. "And I like that it has the cool little lights."
The rink is open 11 a.m. to 8 p.m. Sunday through Thursday and 11 a.m. to 9 p.m. Friday and Saturday through the winter.
Visit my.spokanecity.org/riverfrontspokane/attractions/skate-ribbon/ for details.
---