Women of the Year: 'Trailblazer' health care executive Nancy Vorhees lifted up the next generation of women to be Spokane leaders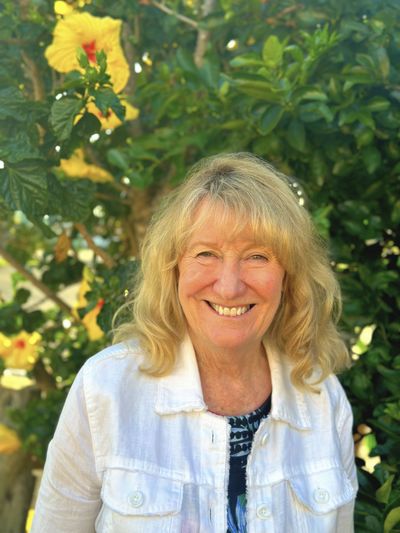 A pioneer in telemedicine, Nancy Vorhees helped shape health care into the important force it is today, all while serving as an executive at a time when women were rarely given that chance.
During those years, Vorhees also mentored other women to take leadership positions and make change for Spokane .
"She was such a bright light for me to demonstrate that it could be done. A successful woman who has risen through the ranks with multiple kids," said Sinead Voorhees, no relation, who nominated her mentor to be one of The Spokesman-Review's Women of the Year. "Back in Nancy's day, that was not common. She faced so much and met it with grit and grace."
Both Sinead Voorhees and former Providence Health executive director Kirsten Carlile were mentored by Nancy Vorhees.
"Nancy's always been dedicated to mentoring others to leave Spokane better than she found it," said Carlile, who worked under Vorhees at Inland Northwest Health Services for more than a decade. "Nancy let me see the inside of a boardroom and be in meetings and things that were well above where I was at in my career to help me learn and grow."
Carlile called Nancy Vorhees a "trailblazer" who "did what needed to be done" and "wasn't afraid to do it."
Asked about her nomination as Woman of the Year, Nancy Vorhees she was "honored" but also surprised because she is "often in the background."
"I feel an obligation and a love for my community. And I always want to give back to it," she said.
Early life
Growing up on a farm in Eastern Montana, Nancy Vorhees was the oldest of eight kids – most of them girls. She got her "strong work ethic" from working on the farm and decided to become a nurse after moving in with her grandparents as a high schooler to become their caregiver.
After becoming a nurse, she moved to Spokane and began working at Providence Sacred Heart Hospital. After only a few years working on the floor as a bedside nurse, she was promoted to management at 24 – a position where the next youngest person was 48.
"I was supervising people twice my age. It was a real eye-opener," she remembered.
At her level of the company in the 1970s, Nancy Vorhees was also one of only a few women.
"Throughout most of my career, women have not always been at the top. Plenty of times in meetings, I would be the only female in the room," she said. "There are a lot of women in high positions in healthcare now, but that's only been in the last 10 to 15 years."
Nancy Vorhees left Sacred Heart in the late 1980s after having her first child and taught at a local college. After two more kids and a masters degree from Gonzaga, she was hired as COO, or Chief Operations Officer, for the Inland Northwest Health Services – one of the highest-ranking positions in any company.
Telemedicine and air ambulances
At INHS, Nancy Vorhees was on the cutting edge nationally in her efforts to develop telemedicine in the early 2000s.
"I guess people call me the mother, or one of the founders of telemedicine. In Spokane, at least," she said. "We did really bring it to Spokane and rural Eastern Washington, and really developed everything."
At the time, receiving medical treatment virtually for some of the Inland Northwest's rural communities was a breakthrough, since travel could sometimes prove difficult for health care providers. Nancy Vorhees helped overcome skepticism that telemedicine would be abused by bad actors and got it covered by Medicaid.
The practice was rarely used when it was first developed, but the infrastructure Nancy Vorhees helped build became essential years later during the COVID-19 pandemic.
"Once COVID hit, telemedicine became a lifesaver," she said.
Nancy Vorhees also worked with Spokane and Washington's elected leaders to change federal tax code to make it easier for hospitals to purchase helicopters for use as air ambulances.
According to Carlile, Nancy Vorhees' overseeing of the air ambulance program was a "24/7 job" where she had to "make really difficult calls."
"She did it with a smile. She never complained. She leaned into the work and made sure that not only was her staff supported, but every single person in the community that was going to need health care services got what they needed," Carlile said.
Nancy Vorhees retired from INHS in 2016 but went on to be the executive director of the Spokane Teaching Health Center through 2018. In her retirement, she has continued to serve on a number of boards within Spokane. Among them are the Airport Board, which she chairs, the MultiCare Inland Northwest Integrated Board and Spokane Health Advisory Committee.
Asked for her biggest accomplishment in her career, Nancy Vorhees pointed to her effort to "foster the development of the next generation."
"The younger generation is our future, and I really believe in helping them make certain that they get the right kinds of salaries, and they have the tools to do their jobs," she said.
Sinead Voorhees is an assistant dean at Whitworth University and met Nancy Vorhees five years ago, when she immediately took the younger professional under her wing.
"She was so selfless with her time. And she's like that for everyone. She has done so much for me and Spokane," Sinead Voorhees said – noting Nancy Vorhees' mentorship and life experience made her more able to pursue her career even with her family life of four kids.
Carlile said she knows Nancy Vorhees will be in her life forever, both professionally and personally.
"When you're a woman and you find other strong females who have accomplished so much and you look up to them, you want them in your life to be beside you and behind you. Nancy is all of those things. I call her my family now, and I can't imagine my life without her," Carlile said.
---