Discover the Valley: Spokane Valley hopes to boost tourism with new marketing effort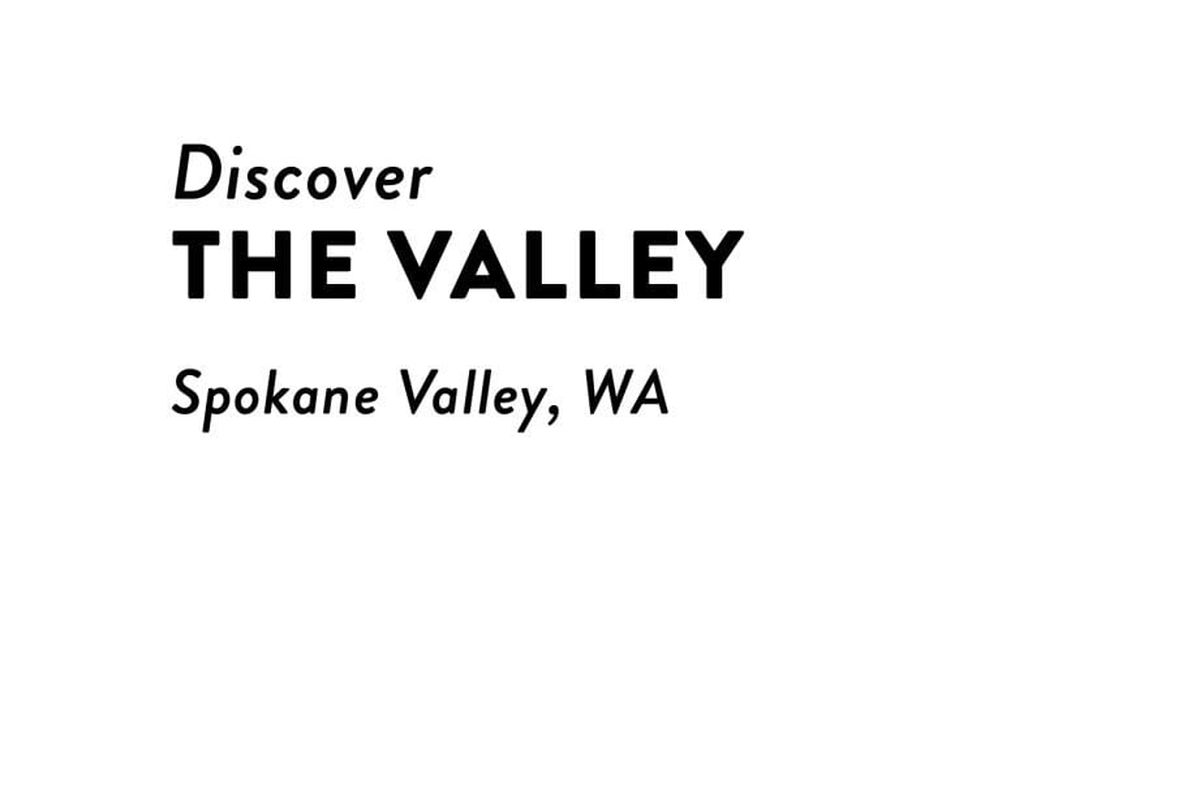 No frills. No fuss. No Spokane.
"Discover THE VALLEY."
That's Spokane Valley's new slogan, at least for tourism promotion purposes, and its creation marks the beginning of a new era for the city's economic development efforts.
The City Council approved the slogan last month in a 5-2 vote. The council also signed off on a two-year, $813,500 agreement with the advertising agency 116 & West.
116 & West will implement a five-year tourism promotion plan and, the city hopes, significantly increase the number of visitors who sleep over in Spokane Valley. The $813,000 will come from hotel fees, the $4 charge people pay for every night they spend in a Spokane Valley motel or hotel.
Tourism promotion, rarely a major area of focus for local governments, has been a big topic in the Valley of late.
In 2022, Spokane Valley opted out of a regional tourism promotion coalition that included Spokane County and Spokane. The city had been participating in the regional tourism marketing effort since 2004, the year after it incorporated.
City leaders and hotel managers said splitting from the regional group and forming a Valley-specific tourism promotion effort would offer a greater return on investment. Spokane Valley's recent agreement with 116 & West is the first major step the city has taken since it officially formed its own tourism promotion area this year.
At the most basic level, 116 & West will try to convince more outsiders to stay in Spokane Valley hotels. They plan to launch an advertising and marketing campaign targeting people in central Washington, North Idaho, western Montana and southern Canada.
116 & West will create social media accounts and a website. They also developed the slogan "Discover THE VALLEY."
In order to attract more visitors, Spokane Valley needs to separate itself from Spokane, 116 & West staffers told the City Council. Building a unique brand is critical, they said.
But some City Council members weren't enthused with what 116 & West created.
"We're not the Valley, we're Spokane Valley," said City Councilwoman Brandi Peetz, who voted against the slogan and advertising agreement.
While Peetz said she didn't like dropping "Spokane," she also questioned whether Spokane Valley is even a good name for a city.
"People don't really like the name Spokane Valley, for lots of different reasons," she said. "I know a lot of people really regret not picking a different name."
At 20 years old, Spokane Valley is one of the youngest cities in America. Residents in the early 2000s considered a host of different names, but Spokane Valley ultimately had the most support.
City Councilman Ben Wick, who also voted against the slogan and advertising agreement, wasn't a big proponent of the name "Spokane Valley" 20 years ago.
"Being a dreamer, I liked the old township names myself," he said. "I think the city of Opportunity would have been a really neat name."
Despite Peetz and Wick's objections, the City Council moved forward with 116 & West's proposal.
Mayor Pam Haley said she has no issue with branding the city as "The Valley."
"That's how we're already known," she said.
---