What to Stream: Queue up these concert docs ahead of Taylor Swift's tour film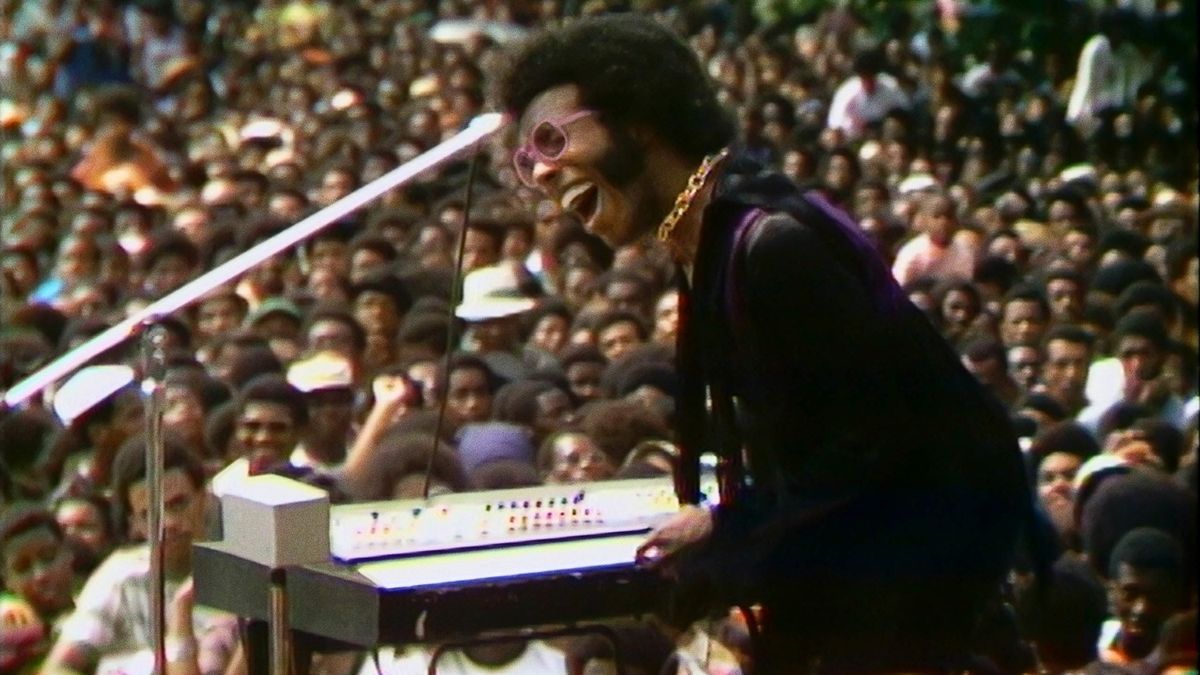 With "Taylor Swift: The Eras Tour" screaming into theaters this weekend – and already looking to break box office records – it's a great time to look at some other concert films that are worth your time, whether on streaming or in theaters again right now.
"Stop Making Sense" is one of the definitive concert movies to have ever been made, and the restoration is currently in theaters courtesy of A24. This 1984 documentary directed by Jonathan Demme captured the Talking Heads during their 1983 performances at the Pantages Theatre in Los Angeles. It's almost impossible to not dance along to this movie, and now is your chance to catch it in a theater again, some 40 years later. This one is not on streaming, so buy a ticket to the restoration while you can.
But to stream, check out "Homecoming: A Film By Beyoncé," the 2019 Netflix epic capturing Beyoncé's set at Coachella in 2018. Beyoncé had the other big tour of the summer, and her "Renaissance" concert film is coming soon, so now is the perfect time to revisit this set. Stream it on Netflix.
Another concert doc about pop princess "Katy Perry: Part of Me" is streaming on Paramount+ or available to rent. This concert film directed by Dan Cuforth and Jane Lipsitz takes us to the stage and back for Katy Perry's California Dreams Tour and features moments of incredible personal weight for Perry. Stream it on Paramount+.
All behind-the-scenes pop docs owe a great debt to "Madonna: Truth or Dare," the 1991 film directed by Alex Keshishian, which captured the intimate backstage moments of the pop queen on her Blond Ambition Tour. The film uses black and white to capture the backstage moments with Madonna and her dancers, as well as her current boyfriend, Warren Beatty, while the concert scenes are filmed in color. It's an influential and groundbreaking documentary. Rent it on all digital platforms.
For another incredible concert by a massive star, check out Elvis Presley's " '68 Comeback Special," which was recently dramatized in Baz Luhrmann's biopic "Elvis." But as amazing as Austin Butler's performance as the King of Rock 'n' Roll was, nothing comes close to the real thing. Presley's rendition of "Trouble," which opens the special, is riveting, and his tour through his musical influences, up until he performs "If I Can Dream," is a close-up example of his sheer star power and musical talent. Rent it on Amazon Prime Video.
Just a year later, the Woodstock Music and Arts Fair defined a generation. The sprawling weekend festival is captured by director Michael Wadleigh in the documentary "Woodstock," which is available to rent on all platforms.
Martin Scorsese also worked extensively in concert documentaries, including his classic "The Last Waltz" from 1978, which captured the farewell concert appearance by the Band at the Winterland Ballroom in San Francisco on Thanksgiving 1976. They were joined by the likes of Bob Dylan, Eric Clapton, Neil Diamond, Ringo Starr, Emmylou Harris, Joni Mitchell, Van Morrison, Muddy Waters and Neil Young. The Band's Robbie Robertson later became a frequent collaborator of Scorsese's, including on his latest film "The Killers of the Flower Moon." Stream "The Last Waltz" on MGM+, Tubi, Kanopy or rent it elsewhere.
Other incredible concert documentaries include the Oscar-winning "Summer of Soul (…Or, When the Revolution Could Not Be Televised)" directed by Ahmir "Questlove" Thompson, comprising archival footage of the 1969 Harlem Cultural Festival, featuring performances by Stevie Wonder, Nina Simone, Mahalia Jackson, Gladys Knight & the Pips, Sly and the Family Stone, Mavis Staples, and more. It's not just a fascinating historical document of the time and place, it's the kind of movie that will make you get up and dance. Stream it on Hulu or rent it elsewhere.
Also check out the incredible 2018 film "Amazing Grace," featuring Aretha Franklin's performance at New Temple Missionary Baptist Church in Los Angeles in 1972. The film was shot by legendary director Sydney Pollack and finished by Alan Elliott. It's an incredible up-close showcase of her talent. Stream it on Max or rent it elsewhere.
Finally, for a concert doc that's also a travelogue, watch Wim Wenders' 1999 doc "Buena Vista Social Club," about the music of Cuba, which also spawned an iconic album of legendary Cuban musicians spearheaded by Ry Cooder. The film, which captures some of the best musicians in Cuba and their distinct musical and cultural traditions, was selected for inclusion in the Library of Congress. Stream it on Max, Criterion Channel, or stream it elsewhere.
---